AbsoluteWrite Customer Care Service

PO Box 639  
Kirkland
Washington
United States - 98083

Customer Support Phone Numbers
AbsoluteWrite Complaints & Reviews
Absolute Write openly encourages authors to break their Non Disclosure Agreement and to slander any company, even though both actions are illegal. I own a transmedia company. I had fired a worker who had signed a NDA, which includes a nonslander clause. The former employee then created a...
I joined this forum to gain writing information and gain a community. What I found was a vindictive writing community and a heavy handed admin who bans people at the drop of a hat for whatever reason she deems fit that day. I believe she has a permanent case of pms. Avoid this forum at all...
I was lured in by their marketing people who are also members of the Absolute Write forums. One of them was Victoria Strauss who is a formerly published author, now a self-published author. At first, I received what I believed was fairly good advice from a couple of anonymous people in the...
I was banned today on this website, a site that's premise is a writing community to help writers. Their main rule is RYFW (respect your fellow writer), which the moderators fail to do almost consistently, including in many of their forum "stickies" (posts designed to give you info and...
I myself pop in from time to time on Absolute Write and although I have learned some useful information there that I might not have otherwise, there are things that absolutely irked me. For one, there are certain members who seem to be able to say whatsoever they choose and not catch any...
The owner of the site is a wannabe writer with no professional writing credits. She uses the site to make money off the google ads and to promote her ultra-leftist political viewpoint.
I have read all the other reviews. I just joined a month ago. Are all vbulletin forums so heavily moderated? I'm used to the media outlet forums. So maybe that's why I'm so shocked with all the moderation and control. The site seems very controlled. So many mods. Mods seem...
I was a member of AW for a while, and I find myself going back every few months to check up on some of the horrible discussions. The advice is juvenile and hardly critical or informed...incompetent in many ways. Creative writing is being taught on this site as though there were rules to...
Yikes. I never even ended up posting. I'm one to lurk before joining in, and after watching the mods tear apart people for NO reason, then egging on others to bash those people, then carrying on long after they chased the person from the site...yeah I think I will pass on joining in...
All writers should definitely stay away from this site. There are several moderators on this site who will start a fight with you and then kick you out for responding back. In addition, the advice that one receives on the forums is pedestrian and the kind of advice that any beginning writer would give...are you kidding me with this?
I'm not a huge fan of the forums--though the "ask an agent" site is pretty handy!--but I love that they have a forum you can use to find beta reading partners. I met some really wonderful beta readers there who I trade critique with. They are some of the sweetest people I've met...
Got banned for making the mistake of posting an ad for a writing buddy without being "part of the community." Wrote back privately with the suggestion that it would help to have clearer guidelines, and that it would be better to refer people look for betas/writing buddies to matchmaker...
Recently Discussed Complaints
Consumer Tips & Tricks
Worst rating
Subjects of Wide Speculation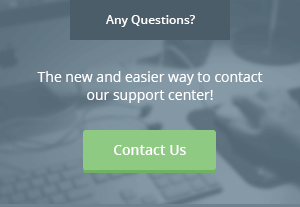 Latest News & Stories
Stay Away
Latest Questions
Latest Groups
Today's Mess-Up Photo