Share with Others
Recently Discussed Complaints
Consumer Tips & Tricks
Latest News & Stories
Latest Questions
Yves Rocher Complaints & Reviews - Awful service

Yves Rocher Contacts & Informations

Yves Rocher

Awful service

Complaint Rating:

I made a large purchase from this Yves Rocher(over $200) and on the web page the price listed for a brush-set was on sale for 50% off the normal $15, so it was $7.50. I placed a large order with over 20 items and did not realize until after the order was placed that the brush set some how ended up being charged at the full price and not the 1/2 price it was listed for on the web page. When I contacted Yves Rocher customer service they told me I was looking at a different Yves Rocher web page. I even copied the web page as a JPEG image with the sale price listed and sent it to the customer service. And their response was... well I pasted it all below.


On Dec 2, 2008, at 9:11 AM, customer_services AT yrnet.com wrote:


Customer Number: 6XXXXXXXX

Dear Ms. XXXXXXXXXX,


In response to your email, we wish to advise that it is indicated on our website that the 50% off excludes already reduced items, samples, "every day low priced" items such as Plaisirs Nature, Limited Editions, Gift Sets and some seasonal items. Since the Makeup Artist Brush Collection is shown at the regular price on our site, and is a gift set (not one of our regular items, ) it is not included in the 50% reduction.


Following your request to cancel your order, we regret to inform you that we were unable to intercept it on time. As an alternative, we suggest that you refuse the parcel at the time of delivery or, that you return it to us along with the shipping and handling receipt.


We apologize for not being able to respond in a more positive manner, and we appreciate your understanding in this matter.


Should you have any further questions, please do not hesitate to contact our Customer Service Department at our toll-free number: 1-800-321-3434 or by email at customer.services AT yrnet.com. Our representatives are available 24 hours a day, 7 days a week for your convenience.

--------------------------------------------------------------------

Date: Mon, 1 Dec 2008 22:11:26 +0100 (MET)

From: customer_services AT yrnet.com

Subject: Re : c47233e14ef3343 Question about a payment or balance due





Customer Number: 658387154

Dear Ms. XXXXXXXXXX,


We wish to inform you that the Internet promotions available on our website

(www.yvesrocherusa.com) are completely different from the Internet promotions

available on our new Holiday Boutique (boutique.yvesrocherusa.com). Each

promotion offers you different gifts, products on sale, shipping fees as well as

different terms and conditions.


As listed on your order confirmation and on our website, the 51987 - Makeup

Artist Brush Collection is $15.00.


We apologize for not being able to comply in a more positive manner with your

request and for any inconvenience this may cause.


Should you have any further questions, please do not hesitate to contact our

Customer Service Department at our toll-free number: 1-800-321-3434 or by email

at customer.services AT yrnet.com. Our representatives are available 24 hours a

day, 7 days a week for your convenience.


We thank you for your interest in Yves Rocher products.


Best Regards,


Marie-Andrée Hould

Customer Service

Yves Rocher North America

customer.services AT yrnet.com

1-888-909-0771



In an effort to offer you the most current shopping opportunities, we may

contact you by email with news about Yves Rocher products, service, and events.

You will only receive these emails if you have subscribed to receive them or if

you have placed an order from our website. If you do not wish to receive these

E-mails, please contact us at customer_services AT yrnet.com or simply unsubscribe

through the links included in any E-mails received by you from Yves Rocher.


We thank you for your interest in Yves Rocher products.


Best Regards,


Lorna Lorenzi

Customer Service

Yves Rocher North America

customer.services AT yrnet.com

1-888-909-0771


-------------------- Message d'origine----------------------

FROM ME TO YVES ROCHER

le 30/11/2008 00:55:14

sujet : Question about a payment or balance due




I just realized one of the items i ordered is in the cart for full price, but

when i added it to the basket it was listed at half price for $7.50. The item

number is 51987 and the item is Makeup Artist Brush Collection

Regular Price: $ 15.00 Now $ 7.50 . I would please appreciate is the $7.50

difference would please be refunded to my credit card. Thank you


________________________________________________________________________







-------------------- Message d'origine----------------------

FROM ME

le 01/12/2008 23:04:59

sujet : Re: Re : c47233e14ef3343 Question about a payment or balance due


When I go to the webpage as I did the day I placed the order the it says the

entire site is 50% off and the free shipping and gifts are the same ones listed

as I received. If this is an issue and you will not honor the price listed on

the web page I would like to cancel my order.

Comments
United States
Products & Services

More Yves Rocher complaints






Comments

Sort by: Date | Rating

I ordered $70 worth of products from Yves Rocher and submitted my payment but never got my products. I contacted them and continually got the run around. Oh items are back-order, items have been shipped and you should receive them shortly, we're currently processing your order and items will be shipped in 5-10 days. One customer service rep after another all had different answers. One says it's been shipped, another says it's still being processed, another says items are on back-order and it will ship soon as it's in stock. But what really made me raise my eyebrow at this company was the fact that they called me by someone else's name. She was explaining to me about my $350 order and I said to her WAIT A MINUTE ! I didn't order $350 worth of items. My order was a $70 order and she said well, Mrs. Yao and I said my name isn't Mrs. Yao who's account or customer order are you looking at ? Customer service rep froze and put me on hold to later just hang up on me. If I don't get my order within the next 1-2 weeks I'm filing a dispute to get my money back. This company is a scam !!

UPDATE : Ok, I still agree that Yves Rocher Customer Service is crap. But I found that persistence seems to work with getting the service you want. It took me several email replies, phone calls, two wrong orders, and being called by another customers name to get them to finally get things correct. I got my order but found they had made a mistake with one of my orders and giving me the wrong item. I called the Customer Service and they told me that they will send the right item in 10 days *Free of Charge* and that I can keep the wrong item too. So the true test is if my perfume that I ordered will arrive in 10 days and not the Customer Service just saying what you want to here and calling you a SUCKER as you hung up. I think the companies Customer Service does need improvement but it's an OK company.

Don't shop with Yves Rocher USA! Never! Ever! This place has horrible logistics!!! Although I shopped on their Internet site before, but this time they somehow messed up my address/phone number/zip code, so the packages are undeliverable and returned to them by USPS/FedEx. Plus they don't know where my packages are and make up stories each time I try to contact the customer service. I am so fed up with them and will never shop with them again!

I don't hear problems with their branches in other countries, maybe the US branch is just filled with a incompetent management who can't hire qualified people to do logistics. The customer service representatives take part of the blame, but I even feel bad for them, b/c they get yelled by angry customers so often for the wrongdoings of their shipping/logistics dept. My best suggestion is simple: stay away from shopping with Yves Rocher USA for now.

OMG... I'm so frustrated. I mailed in an order in December, no problem everything was in there. I mailed out the payment, they haven't even processed it. It's been well over a week. Well, In that time I blindly made a second order to them... they held my order up for 3 weeks... I had to PM the 'helper" on face book to get an honest honest answer about what was going on with my shipment... When I called customer service they said My 2nd order was being held b.c my 1st order wasn't paid for... I mailed it in with the 3mnths credit option and on top of that the check was in the mail last week! (to this day they haven't processed it) The facebook "helper" said my items weren't in and it was being held up for that. Well when I look on my account with Yves Rocher, I see now that something for 19.95 has been completely canceled... my perfume... No one notified me... I had been waiting for my package to ship and caught this. The rest of my stuff still hasn't shipped and it's been 3 1/2 weeks. I'm done with them after this. I'm hoping they take paypal, b.c I don't trust mailing anything to them.

I ordered from Yves Rocher after a break of two years, and tried to put my new address details on the website. I had trouble with the website so I contacted customer services as they said they had no record of me [strange, as I'd ordered in response to some advertising e-mails sent to my inbox so they must have had me on record as a customer]. They apologised and asked me to send my order and details again, directly through customer services. I e-mailed all of this to them and was told my parcel had been posted on 14th August. Three weeks later I e-mailed them back to check, and this time they said due to a technical error my order hadn't been processed. They asked me to forward them the previous e-mail in which I had re-ordered. They then told me my order had been posted 16th August and delivered 20th August 'to a neighbour'. I e-mailed back to say I had received no card from the delivery driver to tell me which neighbour [which house number] he had left it with, and asked them to check that they had in fact sent it to the correct address, but all I got was another e-mail saying it had been delivered on 20th August and that it had been signed for by 'my neighbour' [again no mention of which house number]. I do not know anyone on this street except my 34 year old daughter who lives next door, who would have told me if she signed for my parcel.I asked at other neighbouring houses but nobody knew anything about it. I e-mailed Yves Rocher again to ask what had happened, and again asked them to check the address and look into the driver's log to see where he had left the parcel. I explained this was normal practice to leave a card so the person knows where to collect their parcel and to safeguard against theft. I find this experience has discouraged me from ever ordering from them again. I was a customer for years and thought their customer care was excellent, but this has obviously deteriorated. I would not recommend them to anyone now.

Yves Rocher cashed my check and then request money order for the same amount again in order to proceed with delivery of my order. For me it looks like a sham…

April 4th, 2014 I received very suspicion letter from Yves Rocher Credit Department. Somebody form this department informed me that Yves Rocher is unable to proceed with the delivery of my ordered products. Further is written "although we have received a payment by check, we would require a pre-approved payment before we can proceed with the shipment. For faster delivery, we invite you to provide us with a certified check or money order in the amount of $ 32.80." I was puzzled.. what was wrong with my check because I never had problem paying with checks. So, I checked my bank account and realized that Yves Rocher already cashed my check on April 1, 2014!!! Why Yves Rocher want me to pay the same amount again by money order? I think this is sham. Wondering, if somebody had the same experience with Yves Rocher?



Videos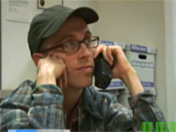 Latest Groups
Today's Mess-Up Photo