Recently Discussed Complaints
2.
(1 hr 0 mins ago)
LA Fitness
Dirty, out of order, rules not enforced
5.
(1 hr 34 mins ago)
eDreams
Fraudulent claims and withholding of money
Consumer Tips & Tricks
Latest News & Stories
Latest Questions
www.pseg.com, Sayreville, New Jersey Complaints & Reviews - website - lack of customer information

www.pseg.com Contacts & Informations

www.pseg.com

website - lack of customer information

Complaint Rating:

Contact information:
Public Service Enterprise Group (PSEG)


Sayreville

,

New Jersey




United States


pseg.com


1) I agree with the other complaints regarding delivery charges and that they seem to be a monopoly in gas distribution.

2) Does anyone get ticked off with their web site? With all the money they are charging, why can't they come up with a website with a customer login where you can track your bills, bill history for at least the last couple of years. What is the point of their website. Even my electric company Jersey Central has a way more decent site than theirs. Really disapointing web site in this day in age.

3) I should be able to pay with my credit card. At least will earn some meager points to offset the bills in the winter time.

Comments
United States
Utility Services





Comments

Sort by: Date | Rating

Impossible to get a rep on phone.You changed my acct.#, and I didn't know so all payments with my on-line banking weren't going thru. Finally discovere this and can't reach a rep to explain. Please e-mail or call 973-339-9674. Spent hours trying to contact, ridiculos. Unsatisfied customer, Camille Gioseffi

CEO of the company MUST BE DISMISSED.
I am treated with total silence. It is rediculous. No information is available on this website.

I waited for a rep., who was to be available in 15 minutes, did not come on the phone even after 25 minutes. On April 7, 2009 I waited on the phone from 11.50 AM to 12.15 PM for 25 minutes and they show total contempt for customers.

Who is th CEO who is running this show. He should publicly apologize and resign, if he has any sense of responsiblity.

T. S. VENKATRAMAN

public service-what a joke! impossible to get through by phone (i think there is only one c/s agent.) their web site sucks-try to send a request or get any info! i call in my meter reading (meter inside) and they just average the reading. when i pay the bill, i just short pay by $25 or $30 bucks to get some attention. i've actually been threatened with utility shut off when i pay my bill each month without fail because they had'nt gotten an actual reading in a year. i actually spent an entire saturday waiting for a meter reading. i left a note on my front door telling them to come to the rear of the house (the meter access is there) as i was working out back.several hours later there was a note on my door saying noone had answered and please schedule a new appointment.my note was gone! bill holland-pseg customer for 25 years.

your web site sucks. i am trying to cancel a worry free contract and cannot find out how to do it.

i try calling and get stuck in long lines trying to speak to a human being. by the way do you have any of them working for you.

your service stinks.

if there is another utility company around i will switch services.

pseg is horrible. i cant get through to anyone on the phone ever! i tried to cancel my service at my old apartment and they are still sending bills there in my name. i really wish there was another gas/electric company i could use

PSE&G Worry Free has been charging me $60 a year for four years now for my refridgerator. They have came over since the begining to make my refridgerator work better. they always give me an excuse like it works fine or we don't cover exterior or ice maker or anything i ask for. now they told me its too old. so why was i paying them $60 a year for four years? they new from the beginging how old my fridge was and still took my money. is there anyone who can help me get mo money for four years of them not fixing anything?

I've been trying to get in touch with customer service for two days, the message says power outages high volume calls try later. They're threating me with shutting for my gas because I've made two appointments to have my gas meter changed and no one shows up but they say I wasn't home.

All the comments are true .PSE&G turned my lights off in july O8, and they said my bill was 2500 and that I have not payed my bill in two years. Why would they allow my lights to still be on if i owe that much money on my bill ?To memake a long story short my lights are still off and now my bill is 3500 and its august of o9 and i havent had my meter read in 7 months.My lights were off and i was staying somewhere else because of an illness.I have been calling coustomer service so they can send someone out here to read my meter so i can pay the right amount that I owe, nobody wants to talk to me bacuase coustomer service reps are to busy tawking to each other.

I'm going to move next month, and tried to use online transfer, but always failed. then I tried to call them several times in different time, every time waited more than 30 minutes. and till now, I didn't reach any representative, have to try and wait again and again.

Suggest that anyone with complaints - which I have many - call their corporate office. 973 430-7416.
not sure if you'll get the answer you'd like - but at least you can ruffle some feathers at their corp office.

some other contact info:
Ralph Izzo - ceo
8 park plaza
newark, nj 07102

public utilities commission - where you should register complaints re pse&g.
800 624-0241

Jeri (asst. to mr. Forline)
973 430-7416

Jackie
800 304-3118 - will aventually get the information or help you need, but you need to prod her along - and of course you'll get the information with some attitude!

PSE&G is probably the most unethical company in this business and we're stuck with them. You know about the wait times in trying to get thru to them. They always apoligize and say "we've just changed our system to make it work better" or we're working on it". which is pure cr*p! They just don't care!

IF you have an issue with your meter, they will take out and check without ever getting back to you with results - unless you call several times. And the meter checking company they've used is very unreliable. I've been told that they send the meters out, erase the serial numbers - then put new serial numbers on them and send back out to someone else. They just don't care!

It is so hard to get anything done with them. That's why I switched away. I went to www.electricchoice.com and now if I need anything I can just call them. I always get to speak to a real person and their rates were better. I would definitely recommend them. Their number is: 1-800-974-3020. I hope this helps, I definitely feel your pain. You would think that someone from PSE&G would respond to these complaints on here. I guess it just shows that they are not concerned. Well good luck everyone!



Videos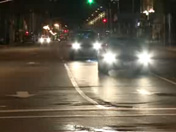 Latest Groups
Today's Mess-Up Photo