Share with Others
Recently Discussed Complaints
Consumer Tips & Tricks
Latest News & Stories
Latest Questions
www.ozripoff.com Complaints & Reviews - OZ Ripoff Is A Scam

www.ozripoff.com Contacts & Informations

www.ozripoff.com

OZ Ripoff Is A Scam

Complaint Rating:

Oz Rip Off (Surprise, Surprise... Don't stand by their statements)

Once again Oz ripoff have proven to be nothing but a bunch of cowards by not living up to their statements and "allowing free speech" on their site...

Last week an article was posted on their site, which clearly shook the scammers at Oz Ripoff. Please find article below for anybody who has not read it yet:

http://www.ozripoff.com/report-view/708-gold-coast-extortion-racket-wwwozripoffcomnew

------------------------------------------------------------------------------------------------------

Gold Coast Extortion Racket: www.ozripoff.com Quite possibly the most blatant extortion Company ever to operate from Australia, Ozripoff.com has shown us that it is possible to defy the law and regularly extort the Australian public without revealing any information on the people behind this outlandish scam and managing to remain free to continue to harass innocent victims. If you visit their website and take the time to read just a few of the articles that they cover you will see that the "masterminds' behind this criminal venture are certainly not journalists of any sort like they claim they are in their multitude of falsified reports. In fact, quite the opposite! They struggle with grammar and spelling, are extremely vulgar in their descriptions of these many victims and are extremely repetitive in their reports! (Actually let's call them what they really are: Fairy Tales not reports!). The repetition of the same slanderous accusations and threats shows that they really don't have many subscribers and simply have the same person using various aliases having conversations with himself (very badly!) If you take a look at one of their blogs below you can see that this person is not even sure of where he is. One minute he's talking as if in New Zealand, however according to his account he is in Australia. The more you read through Ozripoff.com the more apparent it gets that this person is clearly spending all his time piecing together little bits of information and doing his best to use scare tactics to motivate the victim to get in contact and then be told that their problems can disappear if they pay a nominal fee! So, this is where it gets serious... Even though a lot of their "Fairy Tales" are quite amusing as they are so over-the-top and amateurish, we have to remember this con has brought nothing but misery and distraught to the vast amounts of businesses, individuals and families which it has humiliated publicly! These victims have been terrorised and left in a situation where they have to try to explain to their loved ones that the information found on the internet is false and was only fabricated by an evil person who just wanted to profit from somebody who they had never even met. They have no shortage of material either and have no qualms in saying; even some of the most respected organizations out there are nothing but a con! Have a look at everybody who is on their "hit list": http://www.ozripoff.com/select-company/ The harsh reality we are faced with is that this website is still live today. Feel free to visit their site. They are still active and they are still continuing to break the law and cause havoc amongst the Australian public. Like I said earlier, they are as blatant as it gets! Imagine a thief robbing a bank and recording himself and then broadcasting his crime on YouTube. Then to top it off he sends a link to the local police department. Well, Ozripoff.com is as close as it gets to that. They commit crimes everyday in front of us! The only way they will be stopped if we congregate together and apply pressure to the Police to investigate and find out who is behind this scam! If you have any thoughts on how to stop these criminals from causing further misery feel free to contact me at: infoatozripoff@gmail.com

------------------------------------------------------------------------------------------------------

Initially OzRipoff tried to rubbish the comment (If you read the comment the person who writes it (no doubt an OzRipoff alias) tells us how he managed to get his money back from a scam operation and how much he is really happy with them... Obviously an attempt here to show some credibility). Then they took the tact of showing that that they were not afraid of any posts and would permit them to stay on the site. However as soon as more comments were posted ozRipoff decided that too many questions were being asked they didn't have the answer too so they pulled down the conversation (less than 24 hrs after they said they wouldn't...Well I think everybody knows at this stage that they are nothing but an outlandish extortion operation so it seems that their efforts to control the statements on their site are a waste of time.

Have a look at the screenshot below where Oz Ripoff tries to show itself as a credible organization by clearly stating that they will not delete comments as they want to allow free speech... Well surprise, surprise that article no longer exists at this scandalous website...

Why?

Shortly after these last posts were posted this comment was posted which obviously asked too many questions of Oz Ripoff which they clearly did not want any of their visitors to see. Why? Because they are a blatant scam like the original article clearly explains.

Oz Ripoff, you guys can't continue to get away with this! There is too much information about you now and it is only going to get worse. If you're going to write up something pretending you are open to free conversation, please follow through and do it... Otherwise you will just look like what you really are... A bunch of idiotic crooks!!!

Unfortunately for OzRipoff this article will be read and free speech will be adhered to! And with any more material we collect will become available for the public to view and eventually these criminals will be stopped!!!

Comments
United States
Online Scams

More www.ozripoff.com complaints






Comments

Sort by: Date | Rating

I posted this also on other compplaints by the same poster who seems to have been exposed by ozripff as a fraudster or scammer. Seems to have a bee in his bonet about something. I have seen many legitimate complaints on ozripoff. Okay, some may be competitor gripes, but ozripoff never pretends to be judge or jury. They offer a forum for rip off reports. Sure, some of the posts are poorly written but it's usually the poorly educated that get ripped off and have nowhere to go, can't afford a lawyer etc. Sites like ozripoff do expose scams and ripoffs. It's a shame that those scammers reported on ozripoff, then have to malign and try to discredit ozripoff on other posts like this, and then refer potential future rip-off clients of theirs to this site to try to get more victims. But a good scammer will always know how to scam naive victims. Go, ozripoff, keep exposing the fraudsters, scammers and cons.

I also just noticed this same poster lists his or her location, alternately as 'Italy' or 'United States' or 'Australia'. So, who then, is the liar / scammer?

So the original poster who calls themselves, Oz Ripoff Scam, is for some reason on the run in a number of countries...Australia, Italy, USA...or simply falsely representing themselves on this site.

And they expect us to believe their claims or statements on this site are credible?

Nice try, scammer!

STOP SCAMMING PRESS!
www.ozripoff.com
OZrips you off
Oz Rip off
Is owned and run by the king of gold coast scammers

C //// S //// I/////
L //// A //// R //// R //// Y//// * P/ /// I //// C //// K //// E/ /// R //// I/ /// N //// G *
W/ //// A/ //// Y //// N/ /// E * E //// V/ /// A //// N/ /// S
A //// T //// O //// N //// I //// T //// T //// E //// M //// E //// A //// D
C //// S //// I W //// A //// N //// K/ /// E/ /// R/ /// S
We have all the proof we need
Scamming Australians with rip offs

BEFORE THE SCAMMERS CHANGE THEM OR DELETE THEM AS THE TRUTH HURTS YOU C**TS.
Congrats to this R guy he has the proof that we have known all along ozrip off is run by them.
All ozrip off can do is put shit on him.
STOP PRESS WHATS THAT SHITE ABOUT?
WHAT THAT MEANS IS OH NO THEY KNOW SO LETS TRY TO DISCREDIT HIM?
Is that funny or what?
So face the facts this is a scam website owned by scammers to put shit on everyone else for their own gains
People have had enough of this shite as the more they take it off the more we will put it on as there is nothing they can do to stop the truth coming out now.
Thanks R.
So much for being impartial TRUTH HURTS C**ks WE ARE ONTO YOUR SCAMMING Behinds
You scamming losers
THE MORE YOU REMOVE THE TRUTH THE MORE WE WILL PUT IT BACK ON ANY EVERYONE CAN SEE THAT YOU ARE DOING IT (we are being paid to spread the truth)
OTHERWISE WHY WOULD IT MATTER?
YOU ALLOW ANY OLD SHITE WITH NO QUESTIONS ASKED SO WHY REMOVE THIS?
No legitimate website would ever do this? (but we know you are the scammers)
Wow it took less than ten minutes to remove it
Time 1 26th may 2010 10 minutes
Time 2 26th may 10 minutes (they really are desperate to stop this)
Time 3 26th may 5 minutes
Time 4 26th may 15 minutes (you getting the idea now everyone)
Time 5 26th may 1 minute (we can do this all day)
Time 6 26th may 5 minutes (yes we are employed so this is our job)
Time 7 26th may 10 minutes (you must be scared)
26th may Scammers suspended all new postings you chicken shits scared of the truth just one posting that's all!
3rd June 10 minutes
3rd June 15 minutes
3rd June 10 minutes (hey they real cant handle the truth)
They now check their emails but are so fast to remove the truth!
The secret is out
This goes to show the cowards hand it out but when the truth comes out you fold.
9th June less than 1 minute each time (your really getting scared)
10th June (wow 30 seconds) running really scared !
10th June Now all new email accounts get verified first !
10th June all previous email accounts disabled but everyone knows its easy to open another one which we have done and reposted
1oth June 5 minutes
This is NOT R P or L B or S G and now once again ozrip off has modified my original email and changed it for their own use
A copy of the original is now with various authorities as clear proof that ozrip off is completely full of shite and totally manipulating the site for their own interests which we know are
Wanker 1 (SCAM)
Wanker 2 (K*I*N*G O*F S*C*A*M*M*E*R*S)
Putting shit on these people underneath for telling the truth ?
R P
S G
L B
+ Any one else that stands up to them
ALL WHO DID, HAD BAD POSTINGS PUT ON AND LEFT ON UNTOUCHED BY O*Z*R*I*P OFF AND NOT REMOVED? WE ALL WONDER WHY?
WHY DID THEY ALL GET FEATURED REPORTS ON THE FRONT PAGE?
BECAUSE O*Z*R*I*P* O*F*F* I*S O*W*N*E*D* AND RUN BY wanker OF THE SAME wanker SCAM
WAKE UP PEOPLE
ITS ONLY A MATTER OF TIME YOU SCAMMers
EVERYONE IS COMING FOR YOU
PACK UP PUT UR TAIL BETWEEN YOUR LEGS AND F**K OFF.


Wanker 2 is a competitor in the scamming game
Only wanker 1 owns website
Everyone can connect the dots dick head
HA HA HA HA HA ha HA HA HA HA HA HA HA HA HA HA HA HA HA HA HA THAT'S THE FUNNIEST SHITE EVER ?
THESE ARE INNOCENT VICTIMS
THIS website IS NOW KNOWN AS THE SCAM TO GET RID OF

Ok everyone this is to let everyone know that OZRIPOFF is being run by wanker L P and W E and we have just had confirmation of this with the Queensland fraud squad who traced there IP addresses and it turns out that they were all traced back to a registered IP address in the name of A M who is the acting director of C Pty Ltd so from now everyone do not make any complaints to OZRIPOFF as it is being run by L P and W E.

Well here you go guys heres the IP addresses that are the same match as each other the only difference is one is from A M from C and the other is from a guy called J T at Ozripoff and low and behold what do we have here ITS THE SAME f**k**g IP ADDRESS
Tell me Mr L P how do you explain that one hey ooooooo whats wrong have you finally met someone who has met your match have you.

The email header from A M email address on the 29th of April 2010 indicated the originating IP address was 59.167.219.109. After cross checking an email from an email today from a J T the supposed owner of OzRipOff.com and the originating IP was the exact same IP address as A M which was 59.167.219.109.

So I am putting this message out to everyone who has contacted OZRIPOFF and also C if they could check the IP addresses that they recieved from both OZRIPOFF and C and see if they both match and if they do could you please post your finding to this section of the arb forum.

Ok everyone this is for anyone who is sick of what Ozripoff is posting about anything then here is some emails to email to and start putting some pressure on Planet.com to close Ozripoff down

legal@theplanet.com
abuse@theplanet.com
copyright@theplanet.com

EVERY SINGLE TIME ANYONE POSTS THE TRUTH ON THIS BULLSHITE WEBSITE
OZRIP OFF CHANGES IT FOR THEIR OWN USE (IF RELEVANT TO THEM ONLY)
AS IF SHANE OR ANYOF THOSE PEOPLE WOULD SAY THAT STUPID STUFF?
OZ RIP OFF HAS NOW SHOWN ITSELF AND PROVED TO MANY INTERESTED PEOPLE WHO AND WHAT THEY ARE
WE HAVE ALL THE PROOF WE NEED AND EFFORTS TO BRING THESE SCAMMERS BEHIND THIS TO JUSTICE ARE WELL ON THE WAY


YOUR over OZRIP OFF ITS YOUR TURN NEXT F******
WHEN THE NEWS TEAM TURNS UP THEY WILL BE POINTED IN YOUR DIRECTION SCAMMING MOTHER F*****

OzRipOff.com
Since the original defamatory post was a made, a second post about me and Sports Arbitrage Guide has also been posted. The first article, titled simply, "S G Wanker" was replaced on the front page of OzRipOff with the much more aggressively titled "Shane Greenup, the sexual deviate's sportsarbitrageguide scam".
In the first article, the author simply insults me and attempts to be intimidating. All of the comments are without doubt posted by the same person, with one exception, the first post by "honest", which I posted in an attempt to inform ignorant readers of the article of the context in which the post was made. The DAY after making this post, my email account, paypal and moneybookers account were hacked, and a significant amount of money was stolen from me.
The second article simply attempts to undermine my integrity, honesty and reputation. It fails for several reasons, primarily missing the point of Sports Arbitrage Guide being a "Free Guide" and also missing the fact that SAG covers every single arbitrage alert service in the market – thus making it impossible for their lies to be even close to reality – there is no way that I personally own every single arbitrage alert software in the market. Not to mention, that the whole thing is a lie anyway – I don't run any alert service, I "Affiliate" with every alert service which runs an affiliate program, and happily claim whatever small commission I can from the sales off my website, but I am otherwise not associated with these companies at all. But anyone can see that for themselves just by looking – and you can also see the numerous ones which do NOT run affiliate programs, which are also reviewed in my comprehensive* listing of alert service providers. (*Comprehesnive excluding all known SCAM products and services not yet made known to me)
OzRipOff.com is Run by C////S////I//// Wanker 2 ////l////a/////r/////r////y////p////i////c////k////e////r////i////n////g////
I knew C Arbitrage was behind this assault on my reputation, but what I did not know until recently, was that the entire website was operated by the same people who run C. The proof came when I compared the ip addresses of the emails I received from A Md, the director of C and the ip address of the emails I received from "J T" of OzRipOff.com – They were identical. 59.167.219.109
Further evidence came when R P posted on OzRipOff about Arbitrage (http://www.ozripoff.com/report-view/826-cohen-screwyouoveryour-investment), and overnight his report of a real rip-off, was quickly turned around into defamatory attack on his character (equally backed up with the same number and style of 'user comments' as can be seen on my own articles – further evidence that the SAME PERSON is performing all of these posts and comments.). Anyone can test this fact out for themselves – go to OzRipOff.com right now, and post a report about Arbitrage being a scam, and I guarantee it will be removed – unlike every other article about any other company, which requires you to spend $6000 to have an 'investigator' investigate you and clear your name…
Furthermore, only in the last week, Arbitrage actually went and reposted the same lies about me on OzRipOff.com into their own blog (arbitrage.com.au/blogview/directors-reponse-re-richard-partington-322). They repeat the lie about the alert services being mine, and incorrectly assume that R P is somehow under my control or direction. I met R P for the first time when I went to his CTTT hearing against Arbitrage in Gosford – he was already well under way in his legal proceedings against them, and had already spent a long time investigating them before I even met them. I went to the hearing simply out of duty to my visitors and readers – I felt obliged to find out what was going on. Sadly, I was the only other person who turned up on the day – not even A M (T M) showed up, but instead partook in the hearing via telephone… The judge did incorrectly assume I was a friend of Richards at the time (since I was there, and no one else was – it is a reasonable assumption), and introduced me to Antoinette Mead as such when the call connected – but the reality was that i was just trying to find the truth – as I always have. Since then, I have found the truh – and as all of this evidence is already demonstrating, it is not in C favour. So ironically, C accusation that Richard is working under my directions has the cart before the horse.
And finally, to segue nicely into the next topic, what sort of respectable company publicly names a mere moderator of a public forum, and identifies their geographical location and real name as a way of dealing with the fall out of a disgruntled customer? ArbForum.co.uk is NOT my website. There are 5 moderators there, and 1 administrator – and for some reason, they single me out personally in this way and attempt to make it sound like *I* am responsible for Richard's 'rants'. This is NOT respectable company behaviour, under any circumstances. It also completely misses the fact that I have probably deleted more of Richards posts than anyone in an attempt to keep him under control (he's angry – and I don't blame him).
C//// S////I//// Lies
C////S////I//// Lying Shill in ArbForum – TopOdds
TopOdds spent two years trying to infiltrate ArbForum. He cried scam at every arbitrage scam that was found – and brought plenty of new ones to everyone's attention. He also spent a lot of time belittling the monthly subscription services (in exactly the same way that they were belittled in the OzRipOff and Carticles), saying that they were useless and a waste of money. Lastly, he spent a lot of time talking about how "he wouldn't sell everything he knew for anything less than $50, 000!" In short, he spent his whole time on arbforum trying to sound like an experience professional arber, and tried to make $100 a month for an alert service sound too expensive, but $17, 600 for some training and software cheap.
And then he posted this thread on arbforum. Sadly, my own replies there show my ignorance at the time, but that was the way it went down. It is clear now that TopOdds was indeed a Shill from the beginning. When confronted with such accusations, he rants:
im not a customer, i dont own it, i dont work for them, i didnt build the app, im not paul perry!(as far as i know hes a leading sydney racing identy/trianer – so shouldnt be hard to find!)
Sorry it that kills the dream of some here but facts are facts -end of story!
Topodds is opinionated, not a fence sitter, not policly correct, right wing but not a lier!
Yet comparing his IP used to make the posts on ArbForum, with the IP used to log in to trial the C software 2 years ago, and I found (surprise!) that Topodds was in FACT posting on arbforum from C office. (btw, note the trades on that screenshot – none of them are arbs?!??!?!)
No respectable company would spend 2 YEARS setting up such a deep shill. Systematically trying to undermine every competitor in the marketplace, legitimate or not, while lying the whole time about who he was, what his experience is, and what his intentions were.
Ironically, it was only because of TopOdds posted the review of C that all of this happened. I was happy to ignore C altogether – actively fighting scams and scammers didn't seem worth my time, i had done my part by warning people REPEATEDLY on SAG about scams already – but then TopOdds made his post, and R P came on the scene making lots of noise – and TopOdds started to defend C a little bit too hard. If it wasn't for TopOdds' great work defending C, I may have never got suspicious. And if it wasn't for C making this personal – by making defamatory comments about me online, and trying to harm my reputation, I don't think i would have bothered going to all this trouble of reporting their illegal activities to the police, the ACCC, ASIC, Politicians and media outlets, not to mention this much more public posting, which ultimately will reveal their true criminal nature once and for all – hopefully stopping the need for people to bother emailing R or myself any more, unsure whether C is a scam or not…
So congratulations C – A M, L p, and W E – you actually did this all to yourselves.
C Steals Their Alert Service Feed
As stated in my original article in 2007, C Arbitrage's steals it's arbitrage alert feed from SportsPunter. I thought that SportsPunter had fixed the problem from their end, but a statutory declaration from an ex employee of I states that the attempt to stop C from stealing and reselling their feed for the biggest mark-up ever didn't completely work, and C continued to use Sports Punter's feed. I am not certain that they still use SportsPunters arb feed now, but it was clear that C never intended on making their own odds collection and analysis service – they just made someone else's work look like it belonged to them.
L P is C Arbitrage
You can also see in that stat dec, that Luke states that he worked for L P. A (t) M is just the fall person. She's the one who will end up in prison when the authorities finally catch up with all of these criminals. Today Tonight have previously run a story on L, reporting his inability to afford maintenance on his children, but maintaining his luxury penthouses and his own helicopter. This is what life is like when you have no 'legal' income. The search results which tell the story of Larry's long history with horse racing software and now arbitrage investment schemes speaks for itself.
And while OzRipOff.com continues to post articles calling me a scammer and worse, they have not once provided any form of evidence or argument in support of their claims. Meanwhile, as clearly shown in this article, I have plenty of evidence proving their lies, their corruption, and their fraud.
Take Action
If you have been ripped off by C, or any of the previous arbitrage or horse racing scams, then keep an eye out – a group of pissed off people are snowballing into a very large angry mob, who want justice. Take the time to subscribe to this thread on ArbForum, and follow all of the directions posted by R – he has done tremendous work finding every avenue possible to make these con men (and woman) accountable for their crimes.


IS LARRY PICKERING AND WAYNE EVANS COHEN STRACHAN INVESTMENTS (CSI) ARBITRAGE




This link provides all the proof anyone will ever need to be convinced!

http://www.arbforum.co.uk/cgi-bin/yabb2/YaBB.pl?num=1273741284/1




Just cut and paste it into your browser and get ready for a good laugh!

THIS IS THE EVIDENCE THAT NOW TIES Larry Pickering AS THE OWNER OF OZRIPOFF AS IT IS IN Paul Perrys NAME AND THE ADDRESS OF Paul Perry IS 165 VARSITY PARADE ROBINA QLD.

DOES ANYONE NOTICE THAT JUST A SLIGHT MISTAKE IN THE ADDRESS COULD THROW ANY INVESTIGATION OFF BY A LITTLE BIT AS LARRY HAS BECOME AN EXPERT IN THROWING OFF PEOPLE

BY THE WAY GUYS THANX FOR ALL OF THIS STUFF YOU ARE SENDING TO ME ITS MUCH APPRECIATED

Registrant: John Taylor

Registered through: GoDaddy.com, Inc. (http://www.godaddy.com)

Domain Name: OZRIPOFF.COM

Domain servers in listed order:
NS9.ICH-1.COM
NS10.ICH-1.COM


% [whois.apnic.net node-1]


inetnum: 121.50.192.0 - 121.50.223.255

netname: ONTHENET2-AU

descr: Network Technology (AUST) P/L

descr: trading as OntheNet

country: AU

admin-c: PRP1-AP

tech-c: NS187-AP

status: ALLOCATED PORTABLE

mnt-by: APNIC-HM

mnt-lower: MAINT-AU-NT

remarks: -+-+-+-+-+-+-+-+-+-+-+-++-+-+-+-+-+-+-+-+-+-+-+-+-+-+

remarks: This object can only be updated by APNIC hostmasters.

remarks: To update this object, please contact APNIC

remarks: hostmasters and include your organisation's account

remarks: name in the subject line.

remarks: -+-+-+-+-+-+-+-+-+-+-+-++-+-+-+-+-+-+-+-+-+-+-+-+-+-+

changed: hm-changed@apnic.net 20060628

source: APNIC


person: P R P

nic-hdl: PRP1-AP

e-mail: paulp@OntheNet.com.au

address: Network Technology (AUST) P/L

address: tas On the Net

address: PO Box 102

address: Bond University 4229

remarks: ----

remarks: All reports of SPAM or security breaches

remarks: should be reported to abuse@OntheNet.com.au

remarks: ----

phone: +61-7-5553-9222

fax-no: +61-7-5593-3557

country: AU

changed: paulp@OntheNet.com.au 20031027

mnt-by: MAINT-AU-NT

source: APNIC


person: Nick Slager

nic-hdl: NS187-AP

e-mail: nicks@onthenet.com.au

address: Network Technology (AUST) P/L

address: Dascom Building

address: 165 Varsity Parade

address: Robina Qld 4226

phone: +61-7-5553-9222

fax-no: +61-7-5593-3557

country: AU

changed: nicks@onthenet.com.au 20060404

mnt-by: MAINT-AU-NT

HAHA how dumb is this?




THEY INSTANTLY REMOVE THE TRUTH AND REPLACE IT WITH LIES LIKE.

"I AM A SYDNEY BUSINESS PERSON THAT OWNS THE WEBSITE"

WHAT ?
WHATS YOUR NAME ?
WHAT COMPANY ?

how do you explain the same ip address as C ////// S ///// I on the gold coast in the same building you no name piece of shite ?

If you put stuff out in the public it needs to be able to withstand some scrutiny and the no name someone does not

Just admit what we already know scammer

THAT GOT REMOVED INSTANTLY AS THEY CANT HANDLE THE TRUTH

I just got this email back from ozripoff after following their exact instructions on how to verify my business:

Dear Sir
We dont feel the need to explain anything to you, We didn't post material about you.
Others did and we simply made an effort to find out the truth.
As for the below links, the person responsible was arraigned in Gosford Court last Tuesday, was found guilty and awaits sentencing.
I guess that fact tends to account for the accuracy of the links.
You more than anyone should know sir... "do not believe what you read on the net".
And do not believe what you read on Ozripoff. Posts are always anonymous.
Regards,
Moderator E

When they say: "As for the below links", they are talking about a few links I sent them including a link to this page.
I have a bunch of emails from them that contradict each other. If anyone wants copies please let me know by posting an email address.
Also, does anybody know if its true what they are saying about Greenup or Partington being arraigned in Gosford? I'd highly doubt it. I'll throw some more personal addresses of Pickering and his crew once my friend contacts me with the info.

They also sent me an email from someone in their "legal dept." supposedly called Andrew Voss. Now they are stealing their aliases from Aussie sports personalities? I wonder if he knows that these people are using his name for their profiteering?

Oz Ripoffs is the most despicable website in existence. Like the above person scammedbyozripoff I made every attempt to contact this organisation to have the fraudulent comments made about my company & myself personally removed. However, unlike scammedbyorripoff I had NO RESPONSE. They did not even attempt to respond to my emails submitted via their rebuttal service on their website. This in itself makes it quite clear that this site is not legit.
This site allows supposed victims an opportunity to take a "scammer" to task however by not providing an opportunity to have wrongful statements removed it is turning people & small businesses into victims. Small businesses are being ruined by this site as any disgruntled person having a strop can make deflamatory comments & ruin the good reputation that so many small business work very hard to achieve. The internet is one of the biggest marketing tools today but it will never beat word of mouth. It only takes one person to see one bad article about you to then spread the word to hundreds via general gossip & email.
Anyone with genuine complaints about a business they believe is ripping people off should go directly to The Office of Fair Trading & allow them to do their job of investigating. This is the correct method of filing a complaint & a guarantee that something will be done about it if these people are in the wrong. By placing wrongful information on a scam site like Oz Rippoffs all people are doing is bringing attention to the wrong people whilst allowing genuine criminals to walk around under the radar.

They are back here is the latest scam with ozripoff and larry pickering see how fast it is removed from oz rip off thats how you know for sure,

Philip Croppers latest scam,
www.australianhbb.com
http://www.australianhbb.com
AUSTRALIAN HOME BASED BUSINESS PTY LTD

The Gold coast Bundall road scammers are back!
GOLD COAST KNOWN SCUMBAGS NOT IN BRISBANE
Quick buy now only 2 left at $19999 before they go up to $24999
How stupid do you think people are?
They will still have 2 left in 6 months
Run a mile.

These guys are the worst fraudsters in Queensland. There is too much to list on even 10 pages on these guys.
Nutech Advantage, Redback Gaming, Fortune 100, Profit Performer, BGT Global and Totemaster, Betfairly now AHBB or Australian Home Based Business
Just a few of the lovely things their clients have to say about them,
http://www.complaintsboard.com/complaints/profit-runner-profit-performer-nutechadvantage-ontrack-global-track-whispers-poolcomps-c128380.html
http://www.aussiestockforums.com/forums/showthread.php?t=22037&page=1
http://www.ozripoff.com/report-view/87-red-back-gaming-pty-ltd-trading-as-fortune100
/link removed/


Current Organisation Details
Name AUSTRALIAN HOME BASED BUSINESS PTY LTD 1E6590534
Name Start 17-Jun-2010
Status REGISTERED
Type AUSTRALIAN PROPRIETARY COMPANY
Class LIMITED BY SHARES
Subclass PROPRIETARY COMPANY
Disclosing Entity NO
Current Registered Office
Address PIVOTAL POINT THE MBA PARTNERSHIP PTY LTD, LEVEL 3,
50 MARINE PARADE, SOUTHPORT, QLD, 4215
1E6590534
Start Date 17-Jun-2010
Current Principal Place of Business
Address LEVEL 22, 127 CREEK STREET, BRISBANE, QLD, 4000 1E6590534
Start Date 17-Jun-2010
Current Director
Officer Name BRUCE GRAHAM GORRIE 1E7380123
ABN Not available
Birth Details 26-May-1947 BRISBANE QLD
Address 5 MARINA STREET, CAPALABA, QLD, 4157
Appointment Date 06-May-2011
Ceased/Former Director
Officer Name KARL ZENO KEONG 027248974
ABN Not available
Birth Details 06-Dec-1975 TOOWOOMBA QLD
Address 22 MATTOCKS ROAD, VARSITY LAKES, QLD, 4227
Appointment Date 11-Jan-2011
Cease Date 06-May-2011
Officer Name MATTHEW JACOB KOPKE 1E6590534
ABN Not available
Birth Details 19-May-1978 PALMERSTON NORTH NEW ZEALAND
Address 2633 GOLD COAST HIGHWAY, BROADBEACH, QLD, 4218
Appointment Date 17-Jun-2010
Cease Date 11-Jan-2011
Ceased/
Domain Name... australianhbb.com
Creation Date... 2010-06-16
Registration Date... 2010-06-16
Expiry Date... 2021-06-16
Organisation Name... Australian home based business
Organisation Address. 100 Bundall Road
Organisation Address.
Organisation Address. Bundall
Organisation Address. 4217
Organisation Address. QLD
Organisation Address. AUSTRALIA

Admin Name... Matthew Kopke
Admin Address... 100 Bundall Road
Admin Address...
Admin Address... Bundall
Admin Address... 4217
Admin Address... QLD
Admin Address... AUSTRALIA
Admin Email... marketingexperts10@gmail.com
Admin Phone... +61.1300771922
Admin Fax...

What Betfair say about it them, (cant trade with no account can you) ?
"We have reason to believe that an arbitrage company may be placing bets through our exchange on your behalf. Please be advised that Betfair do not allow 3rd party access to Betfair accounts - it is against our terms and conditions. All bets on your account must be placed by you, as per the terms and conditions to which you agreed upon during registration.Your Betfair account has been temporarily suspended for your protection."


Busted Cropper you thief,
This is the worst known active scammer in Queensland
Do you really think they will answer the phone after you ask for your money back?
Same old rubbish free trial high pressure all the pretty pictures of the beach cars and so on…………………
Crawl back under your rock Phil Cropper you piece of crap.
Darren Jansen




ANYTHING YOU PUT ONTO OZ RIP OFF ABOUT THESE SCUM BAGS IS REMOVED
PROOF THAT THEY ARE BEHIND THIS UP AND COMING SCAM WWW.AUSTRALIANHBB.COM
TRY IT YOURSELF AND SEE !!!




I think that Ozripoff site is definitely dodgy. However I had to laugh at Caroline E Edson (see previous comment) who was screaming blue murder about them, after she got caught with her pants down! LOL. Caroline E Edson and her partner Peter Nicol are two of the biggest scam artists offering rent to own homes in Mackay Queensland. For her to claim that she attempted to have 'fraudulent comments' removed from the site is the joke of the century. First of all what are fraudulent comments Caroline? You obviously have little knowledge of the definition of fraud. Look it up in the dictionary! To claim that you had a good reputation is the second joke of the century. Your reputation was trashed years ago when you were in Bribie Island! Get a life Caroline. Stop playing the victim! You and Nicol are textbook scam artists, so stop taking the moral high ground!






Videos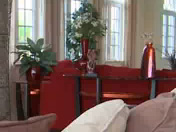 Latest Groups
Today's Mess-Up Photo