Share with Others
Recently Discussed Complaints
Consumer Tips & Tricks
Latest News & Stories
Latest Questions



Comments

Sort by: Date | Rating

Hi, I'm actually the owner of Outrageous Requests. I feel very bad that you had such an experience with our business. I'm going to be honest with you, during the time you signed up, which was shortly after we launched the website, we had a short run with technical issues with the site. Everything from posting to e-mail was affected. We recognized the problems and have had a smooth running site for about a year and a half now.

I can assure you that we are not a scam, but an honest business here to help folks out. We are even in the process of creating a new section of the site dedicated to other creative ways people can make some extra money. We want to help each user in their time of need, as well as get them back on their feet.

Because of the issues you had with the site, we would be more than happy to give you a free listing. Just send us an e-mail from the website (www.outrageousrequests.com) and we'll get it added right away.

Good luck to you!

Benjamin Busch
Outrageous Requests

I'm a bit skeptical myself. Are you having technical issues again? I submitted a listing on June 29th and received an email saying it would be listed within 48 hours. It's now been a full week and it's not listed yet. I don't know that it's a scam, but I've used the email form twice to contact the company with no response as of yet. If nothing else, it's hard to get a response out of them. What gives?

I do believe this is a scam... I googled this website, found this, done some more digging and noticed on a questioned asked about them on another site, a Benjamin B claimed to have received a down payment on a house through them... thought it was odd that he also commented on here claiming to be the owner... i'd stay clear!! =/

@singro Hi, sorry again for the issue with your listing. If you are going to tell a story about our website however, please tell the whole thing. It was around the 4th of July weekend and we had time off. We even sent you an email letting you know this. We also credited you the entire first month even though we were only about a week late posting your listing. Here is the email for this exchange:
----------------------------------------------------------------------------
On Sat, Jul 7, 2012 at 11:10 PM, Stacie Ingro <*edited out for her privacy*> wrote:
Thank you so much for your fast reply. Much appreciated. :)
Stacie Ingro

On Sun, Jul 8, 2012 at 12:05 AM, Outrageous Requests wrote:
Hello,
Sorry for the delay. We had some time off for the Fourth of July. The first month of service has been refunded for the trouble. Please view our email in regards to the completion of your listing.
Best wishes,
Jenna
Outrageous Requests

On Sat, Jul 7, 2012 at 10:09 PM, Stacie Ingro <*edited out for her privacy*> wrote:
Hello,
I have used the web contact form three times and cannot seem to get a response. I placed this ad on June 29th. This email says it will post to your website within 48 hours. It's been 8 days. Please assist me as soon as possible, as I'm beginning to think this is a scam.
Regards,
Stacie Ingro
----------------------------------------------------------------------------

@jessiicaa75 This person is obviously from a competing cyber begging company. I see they have only posted this one single comment. They have also not purchased a listing with us which means they have no basis of reference for our services even if it is not simply slander. Nice try.

Our business is simple, straight forward and honest. Some other cyber begging websites post your personal contact information directly on the listing. They become targets for scams and other such unscrupulous people. We are the only website that filters out all of these problems for each user. This is included in their monthly subscription for free. 90% of our listings are up within 48 hours as promised and we never sell our customer records for money. We feel like our business is one of a kind and offers the best customer satisfaction in the industry at a very fair price.

I hope you all decide to give us a chance.

Good luck!

Benjamin Busch
Outrageous Requests

i joined outrageous requests because i am in desperate need for money since i am overdue on house payments, car payments and credit card payments because my husband lost his job and i joined the page for 3 months and i paid the subscription fee to have my listing posted on the page and in those 3 months i didn't even receive one cent! I emailed outrageous requests to ask if i was doing something wrong and they replied sarcastically saying there was nothing they could do. i encourage no one to waste their money on this page that supposedly is here to help and doesn't even work at all. I only joined because i saw a good review on google but now i know not to trust everything i read.
-anonymous previous outrageous request customer.

I just posted an ad. It took two days for my ad to appear but I did have to bug them to get it up and running.
I paid the highest price with money I really didn't have because I trusted them to find donors for me. I figured that if I could get the money I needed it would offset the money I paid for the service.
Today I received the following email:
To be successful, we have put together a list of simple steps you can take.

DO
1. Take the link above and copy it.
2. Go to http://www.craigslist.org/about/sites and create a free, anonymous listing and include the above link. Don't use the exact same text as you have in your main listing with us.
3. Log in to your Facebook account and post the link.
4. Log in to your Twitter account and post the link.
5. Log in to any other account you have where you can show it off and post the link.
6. Replace your signature on any forums you use and replace it with the link.
7. Join forums if you are not apart of any and become a valuable member with original thoughts and ideas. The more posts you have, the more chances there are for someone to see your link.
8. Tell anyone you run across about your need and our website. Only with people you feel comfortable sharing this information with of course.
9. Bump your listing back to the top every couple months for maximum exposure.

DON'T

1. Don't give up to easily. Sometimes it takes time for the right donors to see your listing. Don't miss that opportunity by canceling your listing just because you don't get a boatload of listings immediately.
2. Don't spam via email.
3. Don't post it to often on Facebook and Twitter. Once a week or every two weeks is plenty.
4. Don't spam forums just to get your link out there. This is a great way to get banned and you will never be allowed back. Not to mention your comments will be removed also so it's a waste of your time.
5. Don't trick people into coming to your page. If they don't know they are going there to provide assistance, tricking them won't make them donate.

We wish you the best of luck!

Sincerely,
Outrageous Requests

Thus is a suggestion on how I can advertise my request so I can find my own donors.
I sent an email back letting them know that I thought that's what I was paying them for, to advertise my request and find me donors.
And what's this "months" business (9). I need help now! I don't have months!
Look I'm starting to lose hope, I'm thinking that becoming anorexic is my best bet right now. I can't stand my life and I either need someone to help me or I want it over. So, NO, I don't have months!

HELO, THERE! I MUST TELL YU THE RUTH THAT I HAVE GOT A DEBT OF 10000 EUROS WHICH I NEED BADLY! THAT IS WHY I'D LIKE TO ASK ANYONE FOR HELP ON MY PAYEER ACCOUNT P4909042 OR WESTERN UNION TRANSFER ON MY NAME! IF YOU WISH TO HELP ME THEN LET У KNOW ON MY E-MAIL andreivasilache@mail.ru OR andreivasilache51@gmail.com. THANK YOU IN ADVANCE!

P.S.: I KNOW THAT IF I NEED HELP ON ONE HAND, THEN THERE ARE PEOPLE WHO CAN HELP, ON THE OTHER HAND!



Videos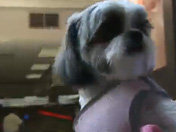 Latest Groups
Today's Mess-Up Photo