www.buymytronics.com, Colorado Complaints & Reviews - www.buymytronics.com

www.buymytronics.com Contacts & Informations

www.buymytronics.com

www.buymytronics.com

Complaint Rating:

Contact information:
Buy My Tronics


Colorado




United States




After upgrading to a new phone, I wondered what to do with my old one. Looking online, I found www.buymytronics.com. The website lets you list what electronic or phone you had, then provides an instant quote of what they would pay you for it. I read all the fine print: it seemed legit. The disclaimer was that your pay out depended on a physical review of the phone. (Reasonable.) If you did not want to accept the offer, you could have your item sent back provided you pay return shipping. (Again, not unreasonable.) I couldn't find any negative feedback, so I entered all the information about my old iphone. Even after listing all the scratches and damages on my 2 year old iphone, the website offered $118. What?! It must be a scam. I called my husband, he said first generation iphones are worth a lot because they can be unlocked. So I sent my iphone and charger to this company in Colorado.
Four days later, I get a long email from Brett, identifying himself as the President/CEO. It says to due the condition, my phone was only worth $30. I sent an email saying that was unacceptable, please send my phone back. A day later, I am asked to send an exorbitant amount of money through Paypal, for shipping. Again, I consult their website, just to verify that I didn't already agree to pay shipping with handling charges. No, it clearly states "If you do not agree with our assessment of your electronic device you are responsible for the costs to ship the electronic device back to you, if we are able to locate it." I have since emailed back that I would like it shipped to me immediately by USPS and I will pay exact shipping. I have yet to hear back... This is frustrating and now I just want to warn others about this "bait and switch" company.

Comments
United States
Mobile & Cell Phones





Comments

Sort by: Date | Rating

I am the owner of BuyMyTronics. I reviewed the corespondance that took place with this customer.

It is extremely unfortunate that this situation made it to a damaging message board. This specific client was quoted an accurate amount for her item upon submission. When she submitted the iPhone, she entered it as 100% working. When we received the iPhone, our diagnostic team found the water damage sticker was red in the headphone port. This means the item is water damaged regardless of if it "seems" to work or not. We just stated the facts of our findings and gave her the correct price of what we can pay for a water damaged iPhone. "Water Damage" is a clear cut option to choose when submitting an item through our site. She was in utter shock and started making heinous claims about our process/methods. I can understand how this person could overlook this fact, or not be aware of the fact that all cell phones have a water damage indicator. Upon asking if we could provide proof from the Apple store or a clear picture of the damage, she would not accept. I have an email string stating all of this. She would not reply to any of our emails trying to resolve the situation after offering her proof... I contacted her via email 2 more times after she stopped responding. Still no response, only to find this damaging post...

To the would be customers out there, we are not in any way shape or form a scam. We offer a green, well paying, easy solution to get paid for broken and used gadgets. 99.9% of our clients love what we do and the customer service we provide. This is an instance where the other 00.1% of customers are unhappy regardless of what we do or offer to resolve the situation.

This is why it is not always good to read a complaint and assume that person is telling an exact truth. I am glad to hear a rep of the company replied as there is always two sides to a story. I have recommended this company to all of my friends and will continue to do so. No, I am not affiliated with the company.

I have personally used buymytronics.com in the past on two separate orders. I have sold them an iPhone, a Nokia (which was water damaged) and two iPods. Both orders were paid in full (including a 5% bonus) and paid on time. After reading this complaint it is apparent this customer has serious issues with being reasonable. iPhones as well as all cell phones on the market have water damage stickers. The fact she didn't even want proof says it all. To all the people out there that may want to sell an item, I definitely recommend buymytronics.com I am not affiliated with the company other than being their customer. Thanks

Personally... you should use Craigslist instead of this (shady) company. Not only is it free, but you can meet in person to ensure the item is to you liking. Craigslist is widely considered one of the best ways to sell an item. This company is NOT worth risking you item to when much safer alternatives are available such as Craigslist.org.

Sounds like a bait and switch scam to me, and I was going to send my PDA and a blackberry, thanks for the warning.

Why not apply good will & possible more customers by sending the phone back in a cheap padded envelope with actual USPS costs & ins. to protect yourself. Now..how much would that copst unless you think you need $100./hr. wages for handling. I'm not affiliated with anyone herre...just a possible customer that has worked for & with the public for 43 yrs. Show good faith owner!
Tillamook OR. area

For some reason there are misspelled words in my above statement. I assure you I'm not a hick. Thank you.

THE WHOLE POINT OF THE WEBSITE IS TO GET A LITTLE EXTRA CASH.IT CLEARLY SAYS ON THE WEBSITE THAT AFTER EXAMING THE PHONES THEY WELL MAKE ANOTHER OFFER.IF THEY FILL THERE NOT WORTH WHAT THEY OFFERED DURING THE QUOTE.IF U EXCEPT THE OFFER SO BE IT IF NOT SO BE IT.I RECENTLY SENT MY TWO PHONES AND IAM STILL WAITING FOR THE COMPANY TO RECIEVE THEM.ITS BEEN 7 DAYS SINCE I SENT THEM.I HAD NO USE FOR THE PHONES.SO WHY NOT EVEN IF ITS A LITTLE BIT OF CASH ITS SOMETHING.NOW A DAYS SOMETHING IS BETTER THEN NOTHING.INSTEAD OF LETTING THE PHONES JUST SIT THERE.

I recently submitted my Samsung Moment for valuation on March 28 to Buymytronics with a rating of excellent and received a quote of $216. I mailed the phone in and forgot to include the charger. I wrote to the company and Brett Mosley responded quickly saying they will reprice. On April 6 I checked the status and they said it was complete. Today I received notice from paypal that I received payment of $206.00. This was easy and kudos to Buytronics for helping me out. My experience has been great and without a hitch. I was honest with them with my phone and they came through.

The company is legit as far as I can tell. The first phone I sent in was quoted at 150, I received 135. But I must admit the phone wasn't in GREAT Shape per say. I had it in a case and it got some scuff marks from the case. The one thing I don't like is how long it takes. Amazon takes two days to process a return once they receive my item and then they give me my money. These guys...well, I sent another phone and they've had it almost two weeks(11 days to be exact) and is still in "Payment Pending." They gave me an offer, I accepted it, yet I have to wait a week before a payment is made...well, at least I hope is no more than a week, as I've yet to receive my payment.

I'm currently am in the process of selling my used storm2 (9550) I was quoted an offer of $175.00 for the phone in "flawless" condition with the charger and battery, I sent in the phone with an extra battery and the charging pod (a $39.95 value) and my quote was reduced to $160.00 because of "residue left on phone from adhesive protector" I admit the phone was wrapped in a ZAGG invisible shield so that I wouldn't get a scratch on it, but to me it seems like if you can penalize me for the residue of protecting the phone you could have included something extra for the additional accessories that were included. They received my phone on the 28th of June and my status is "Payment Pending so we'll see how things go from here. Wish me luck!!!

The one thing that I hate about sites like buymytronics.com, well i'll explain it through this example...
I was curious to see if I could buy a brand new iPod Touch 4th generation 64gb (with camera) from Apple for $400 and see if I could make a profit... I come upon buymytronics.com and thought it was legit, reasonable, and quite interesting. After browsing the site for a little while, suspicion grew inside me and thought the site was just too good to be true. Anyway, back to the iPod thing... I look up how much a "flawless" (whatever they consider that means) iPod Touch 4g 64gb would cost with 100% working and all the other accessories like ac adapter, earbuds, etc. For a "flawless" iPod Touch 3g 64gb, they're only offering $178!!! I was like, Are you kidding me?!?!. Only $178!!! I got so mad, I sent a complaint to them but havent heard back since. After learning about this, I was like, eBay here I come! I knew that I could definitely make a profit from eBay because people always list brand new items for more than the items would be on the company's website/ retail stores. By the way, another website just like buymytronics.com is called gazelle.com. STAY AWAY FROM BOTH!

I absolutely love this company. I have submitted numerous amounts of cell phones to this company and have been paid in a timely manner and paid the amount in which I was quoted. I have and will continue to recommend this company to everyone!

I am currently in the midst of attempting to have a device sent back to me from buymytronics.com. My only reason for choosing them instead of selling my device on eBay was that GameStop apparently endorses them, and I like GameStop. The original quote for the item was $55, which I felt reasonable for the device on it's own. So, being naturally a suspicious individual, I made a detailed video wherein I booted up, tested, and played around with the device with all 3 of the batteries I was sending with the device, as well as showing the functionality of the Charging cradle I included with it. I also detailed the exact condition of the device. and noted the very minor wear on the back housing. I ended the video by boxing the device (including it's original charger, battery, and documentation in the devices original box) with the 2 after-market batteries, the charging cradle, and the case I had purchased for it, sealing the box carefully with appropriate packing. I turned the package over to my local UPS delivery truck driver, whom I know by sight now after many package deliveries, and had him check over the box, and give me his name and number in the case that my packaging was called into question. After approximately 3 weeks, I checked the progress of my submission on their site, to find that they had received my device, and deemed it "Broken with Multiple Things Wrong". They said the device would not boot, and that none of the batteries would hold a charge. With the possible exception of their technician not being intelligent to realize he had attempted to boot the device without first inserting the battery, I can see no way outside of the realm of their own damaging actions that could have causes this. Their final quote was a measly $5. I immediately requested that my device be returned to me, as is reasonable. This was over two months ago, and I have still received no reply. I sent an email to them over a month ago detailing as above that I have video proof of the device's functionality as of when it was sent out, and still, I have received no response. As of today, I have sent my final email to the company, and I have given a deadline of one week within I expect a response. Past that... We shall see.



Videos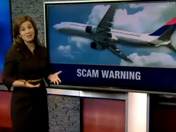 Latest Groups
Today's Mess-Up Photo