Worx GT, Utah Complaints & Reviews - Battery/Charger (Poor customer service)

Worx GT Contacts & Informations

Worx GT

Battery/Charger (Poor customer service)

Complaint Rating:

Contact information:
Positec USA (Worx)


Utah




United States




I purchased a Worx GT approx. two months ago. I have only used this product twice. After the second time using it the battery stopped charging. I am not sure if this is the charger or the battery, but now I have this two month old trimmer that will not work. I sat on the phone for over an hour and have sent two messages via the contact me link. NOTHING! No one has contacted me back and no one will answer the phone. I will be reaching out to an executive there today and the BBB.

Comments
United States
Home & Garden





Comments

Sort by: Date | Rating

I have received a total of four batteries - the original (purchased April 2010), two that I purchased, and a replacement for the original. Currently, of the four, only one continues to charge. Worx GT did replace the first battery to quit malfunction - but it took approximately 30 days for the replacement - after two phones calls and an email. The excuse for the delay was it took sometime as they receive hundreds of faxes daily ( I was told to fax my receipts from the original purchase). My dilemma is to junk or not to junk the Worx GT Trimmer once the last battery fails. I have had a cordless Black and Decker for over 5 years and never had the problems with the battery as I have had with these batteries. My biggest concern is that Worx GT does not seem to care, nor are they recommending options for battery replacements, cause of the problem, potential solutions, or plans to correct. Clearly they are not admitting to the problem that their batteries are malfunctioning or poorly designed. This is my last purchase of such tools as this from an infomercial. I will go direct to a retail outlet and go with a brand I can trust - Craftsman or Black and Decker. Recommend you steer clear of this product -or - is you have a recommendation as to how to fix it - I am all ears! Weedy in Ohio!

Bought mine in April. Worked till July then battery would show green charged but only last 30 sec. Called Worx & they sent new charger/battery. Same issue (Dry here so don't use that often)

Called Worx again - recommended take to Author servicer- they sat on it for month then diagnosed. Worx sending another battey- 3 weeks no battery- called Worx & demanded new unit or my money back.

Supposedly sending me a new unit. We'll see

I found it was cheaper to but a Black & Decker new string trimmer with battery etc. complete than to buy a replacement battery for a Worx, what a rip off. I will never but or recommend a Worx product again. Congratulations Worx, you ripped me off ! But It Will Never Happen Agaun!!!

on my fourth battey and second charger, try to voice your oppion to company reps ... they theaten to hang up on you!!! do not buy this piece of crap!!!

Bought the WorX GT trimmer mid summer of 2010. First battery only lasted about 2 hours of trimming over a two or three charges. WorX replaced the battery for free 2011. Only used the trimmer about 2 hours during 2011 (small yard). Worked fine. Now 2012, tried the trimmer for the first time this season, battery is dead, when trying to charge the battery, the red light on charger flashes on and off, battery smells like a burned capacitor. I am going to go back to a corded trimmer. Don't waste your money on this trimmer. The trimmer is constructed well and cuts pretty good when it works, but the batteries don't last and at $60 + per copy it just is not cost effective.

I have had the same problem- sending note after note to their customer service area and no response from them. I really loved the flexibility of the trimmer - but it cannot be used without a battery. I bought two batteries at the time of purchase so I could swap out. One battery lasted 10 minutes and wouldn't accept a charge, the other battery lasted and I thought it was charging because of the green light, but it was not charging and wouldn't take a charge. I guess I'll invest in a Black & Decker too. I've never had a problem with Black & Decker.

I bought a Worx 18volt saw for light duty work, used it twice and then it stopped working. Tried charging numerous times but still no good. Checked battery out put with a volt tester and the best I could get was 2.9 volts, not much use on a 18v product.
Worx just were not interested so threw the Worx saw away and bought a Bosch.

No more Worx products for me, they're useless. Grrrrrrrrr!

Mynheer.

Have been trying for almost 2 months just to get string!! Finally gave up and bought my own at Ace. Haven't had battery issues like those mentioned, but most likely will invest in something else next growing season. I WLL NEVER BUY A WORX PRODUCT AGAIN!

We have now had our worx gt 2 months. Battery is not charging. I was looking for a solution when I came upon this site. We were looking at the new Jawsaw. I know now not to waste the money. It would have been fine that they had a battery problem, but to have it and not address the issue as well as take care of their numerous customers is just horrible. It is important that we as burned customers let all that we know about this. Save others their hard earned money and put a dent in this companies business. It is the only way to get big business attention. They only respond when there is a loss of sales!

Thanks for the info. I was going to order this for my son in law and my self.ill just go with black and decker

Tried and tried to get new battery when mine failed. Kept getting the automated system and thought I was getting a new battery. Finally mine died and I consistently emailed and called customer care. Did get a new battery but my charger is bad. Haven't even gotten to use the new battery. They won't stand behind the charger now that it is out of warranty. Wasn't out of warranty when I started complaining. Doesn't matter. WORX CUSTOMER SERVICE DOESN'T CARE!!! LOUSY LOUSY LOUSY! Wish I could take out a full page add in the USA TODAY and let the country know they stink and don't care. DON'T BUY THIS PRODUCT!!!



Videos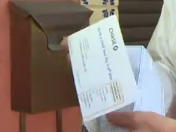 Latest Groups
Today's Mess-Up Photo