Worldwide Readers Service, Inc., Lakewood, Colorado Complaints & Reviews - Keeps charging account after cancelation

Worldwide Readers Service, Inc. Contacts & Informations

Worldwide Readers Service, Inc.

Keeps charging account after cancelation

Complaint Rating:

Contact information:
Worldwide Readers Service, Inc.


6655 West Jewel Avenue, Suite 101




Lakewood

,

Colorado




United States


Phone:

1-866-570-2900


worldwidereaders.net


I live in Los Angeles, CA.

In March, a magazine company name Worldwide Readers Inc. (Lakewood, CO) contacted me stating I had a subscription with them. I did not have a subscription with them, although I had a previous subscription with a similar company called CRC. My CRC subscription had expired

Worldwide Reads, Inc contacted me soon after and said I had a 10 days to cancel the subscription. I promptly contacted them to say I did not have a subscription through them. First there was only an answering machine and I left a message wishing to cancel. When I finally got a hold of someone they were extremely rude but finally stated my magazine subscription was canceled.

It is now 3 months later and I received a letter offering me a discount on my subscription and it stated I had almost $900 left in payments!!! I noticed that my checking account had continued to be charged the monthly fee after I had canceled my account with them. I promptly called them and they stated they had never spoken with me before and that there was no cancellation request on record. I have phone records proving that I had contacted them to cancel.

Additionally, they refused to cancel my account even though their website has stated that you may cancel for a fee (5 months of payments). I offered this and they said cancellation was not possible unless I paid the full amount on the account!!

After requesting to speak with a manager, they responded "too bad. I am the manager." and then hung up. (a typical response for them)

These people are engaged in fraudulent business activity and they should be avoided at all costs. I see that there are other complaints for this company on this website and /link removed/ I have since put a hold on my debit card/checking account. If the problem persists, I am considering further legal action against their company.

Comments
United States
Magazines & Newspapers

More Worldwide Readers Service, Inc. complaints






Comments

Sort by: Date | Rating

I am a provider for a disabled man and work through the Agency for People with Disabilities. My complaint is that this man was charged for magazines for over a year now even though he wanted to cancel and this man really did not understand in the first place what was going on and how to cancel even though through reading the complaints is there a real way to cancel? I don't think so. This company needs to be shut down and a class action law suit should ensue. They ought to be ashamed of themselves taking advantage of a disabled person. I guarantee that this is not the only disabled person being exploited by this company. They were the rudest and nastiest group of people I have ever dealt with and I intend to go even further by complaining with the Better Business Bureau. PLEASE DO EVERYTHING IN YOUR POWER TO GET THESE PEOPLE OUT OF BUSINESS. DON'T LET THEM GET AWAY WITH THIS.

I received a phone call at the beginning of July in 2009 stating I had been selected for a drawing from Mastercard and that I was eligible to win $1, 000, 000 and a vacation if I signed up for five magazine subscriptions. I fell for it and gave them my info but the more I thought about it the more I didn't feel right about the situation and I wanted to cancel. They ended up calling me for another payment at the end of July because the CC I gave them had expired and I upgraded to a rewards card giving me a whole new card number. This didnt seem right to me, why did they want to charge me twice in the same month? I had already paid for July when I signed up at the beginning. When I called them back I encountered the same rude people. I wanted to cancel and found on their website that I could cancel for an amount but when I called I was told it was too late and I was in a legally binding contract. Thankfully I am in the Air Force and I took all the info to my legal office and a letter was sent to World Wide Readers and within a week they called me back and cancelled my subscription. I live in Massachusetts and I found out that they legally cannot call across state lines and enter anyone into a contract worth more than $500 without a written agreement. It is also illegal to call and say if you purchase something you will be entered to win money or a vacation. These people are scam artists and think that if they keep pressuring you and keep throwing out "you're in a legally binding contract" that you'll give in and just let them take your money. I also looked them up on the BBB website and they have an "F" rating and many complaints of the same nature. I received another call in Dec or Jan and they gave me the same story. This time I was smart enough and told them no thanks but wasn't quick enough to tell them what they were doing was illegal. I know they will call again eventually and thats when I'll have my day.

the same thing happened to me with them saying im selected for a drawing for my visa card and i was dumb enough and gave them my info...but 2 mins after the phone call i had my account closed...and now i dont know what to do ..and suggestions?

I was contacted back at the beginning of March this year by Worldwide Readers Service, Inc. in Lakewood, CO asking if I wanted some magazines sent to my home. I believe I stated that I'd like that. The call was recorded, but I don't really recall any of the details of the call. I tried calling many times to cancel the magazines once I realized I didn't care for them. The line was always busy & I continued to redial for at least a half an hour. Not being able to get through to the company was very frustrating. But I kept trying because I am getting 8 magazines that I don't care for or have the time to read.
This afternoon I got through to someone, but the person who answered said something very quickly & before I could speak they hung up. I redialed the number, 1-866-570-2900 which is on my credit card statement. This time the woman stated the name of the company so quickly I again could not understand it. I asked her to cancel my subscriptions immediately for all the magazines that her company had subscribed for me; she stated that that she couldn't do this. I repeatedly asked her to cancel all subscriptions immediately. I finally asked to speak to someone in management & was placed on hold for a short time.
A male came on the line stating that his name was David. I told him that I wanted all subscriptions that his company had subscribed for me to be canceled immediately. He stated that that was not possible that I had a contract to fulfill & I still owed his company $449.70. If I refused to pay this amount that his company would turn my account over to a collection agency & that my credit would be ruined. He wanted to know why it took me so long to call to cancel. I told him that I tried many times to call to cancel, but could not get through to his company. I asked his full name which is David Duran. I asked him who was the president of his company is to which he stated he was & the name of the company, & their address.
I then told him that I would try handling this matter through different channels & I hung up. I really don't want to continue receiving these magazines for the next 15 months (a year & 3 months); especially at the price they will charge me! I am unemployed & have realized that I really cannot afford to continue paying for these magazines.
I have some health problems now & depending on the outcome of some tests that I had done it's quite possible that my medications alone may run thousands of dollars a year. I won't have more tests until the end of Jan. 2011 to confirm exactly what I have. So I could really put that money to far better use.

Hello i went thru the same thing after about 3 months of NOT seeing my magazines my husband said screw it and canceled his debit card and they just called me saying we need to talk its very important. well my husband has tried to cancel the account for almost 2 months and they keep telling him oh well it could take between 30 to 90 days before you see any magazines. well he finally got fed up with it and went to his bank and asked what can i do so they cant get my money and they said report yr card lost and they will close it out n u will be fine, so thats just what he did. and i personally think they over charge you i would rather go to Walmart and buy the magazines from there cheaper and u will get them every month.



Videos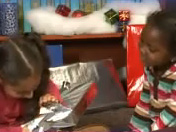 Latest Groups
Today's Mess-Up Photo