Share with Others
Recently Discussed Complaints
Consumer Tips & Tricks
Latest News & Stories
Latest Questions
Who's Who Among Executives and Professionals Complaints & Reviews - Registering in the Global Directory of Who's Who

Who's Who Among Executives and Professionals Contacts & Informations

Who's Who Among Executives and Professionals

Registering in the Global Directory of Who's Who

Complaint Rating:

Contact information:
African Development Bank


Tunisia




In an invitation letter, I was told that it does cost me anything to be registered in this Directory, but a day before yesterday, a lady called asking me to give my Card number in order to finalize my registration, which I then hestitated asking her to call later. After googling the details of the Company, which I found wanting, I told her today when she called again that I only pay this kind of transactions through my Lawyers. I hope they wouldn't bother me again. See their letter below.

From: John Entwhistle [mailto:selection@ymdirect4.com] On Behalf Of John Entwhistle
Sent: Thursday, July 08, 2010 6:46 PM
To: ONDIEGE, PETER
Subject: P Ondiege: Your Invitation to a Global Networking Directory

If you wish to unsubscribe from further mailings please click Unsubscribe.

P Ondiege,
It is my greatest privilege to inform you of your nomination for inclusion in the 2010 Edition of Who's Who Among Executives and Professionals. My most sincere congratulations. By accepting the nomination below, you join an elite fellowship of professionals in the academic, legal, healthcare, scientific, and business fields. The Who's Who has provided both recognition and networking services to the elite for over a century, and due to your professional accomplishments, we are now extending the invitation to you.
Who's Who opens numerous doors to international professional networking. We currently represent over 450, 000 members worldwide in hundreds of varied industries and specializations, all of whom are brought together by a common desire to build their professional network. We maintain a robust database of executives globally which is accessible to members only, along with up to date contact and personal information. All of this information is protected by state of the art data protection and guaranteed by our strenuous review process, which ensures only the select are entered into our system.

In order to provide us with current information to best serve your networking needs, please complete this brief form, which you should Click Here to review.

I congratulate you on the achievements that have brought your name to the attention of our editorial committee. We look forward to hearing from you. Please remember: Inclusion of your biography in the Who's Who of course carries neither cost nor obligation to you of any sort. Our goal with each new edition is to prepare a comprehensive biography spanning the spectrum of noteworthy and accomplished men and women across all areas of the professional world.
My best wishes for your continued success,

Jon Entwhistle
Managing Director
Who's Who Among Executives and Professionals

Empire Business Directory | 34-01 Broadway | Astoria | New York | 11101 | USA

Click Here to Unsubscribe

Privacy Policy

Comments
Tunisia
Other





Comments

Sort by: Date | Rating

They did the same thing to me. The sent me a spam email, told me it was free to register for the B.S. Directory then they called me and sent me a bill for $1000+ to be included in their B.S directory which they never sent me a copy if it was legit or anything else except a bill. Then they have some hairy ass call me and said he was their lawyer and I owe them.
When I inputed his phone number 713-457-0830 it cme up as a B.S. account belonging to a collection agency not attorneys.
I also recently recieved another bogus email for a dating website I have asking if I want to be included in their directory again.
I wonder hown many asses out there actually give these bastards money.
World Wide Directory - you can eat me!

The sent me the same email. When I filled out the info. they called me stating that I needed to pay them 5oo+ dollors to be a member. I told them man that I didn't have that kind of money to just hand out and he tried to pressure me in to giving it anyway. I have never received any papers or certificates they clamed they were going to send me and I continue to receive the emails from this company. I have also received other spam mail such as dating sights, Russian women wanting an American husband, and lonley house wives who want an LB relationship. My advice to anyone who is considering joining to turn around and run.

I just received the notice... I am so glad I googled it... thanks for all the feed back...

Thanks for taking the time write your complaints. I just received the 'invitation' and am glad I found out it's a scam before opening the link. It will go directly to my spam mail now. Thanks for the warnings!

I just got an email from the same company with an address as 119 Chambers St., New York, NY, 10007, 15th Floor. An easy check on Google Maps Street View showed that address as having 5 floors.

I, too, have just received an e-mail from a Destiny Mitchell, who is the Managing Director, no less. And she sent it from the fifteenth floor of a five storey building! How novell! I do so wish I had received one from Jon Entwhistle (bass guitarist of The Who) because messages from him have been sparse since he died in 2002. I am really curious how an altitude chamber technician at a state university in North Dakota gets on this list, anyway.

How can you be a Who's Who when you can't even effectively communicate your complaint? What happened to proper grammar, capitalization and punctuation?

I have continued to recieve invites. that state that I am running out of time. I wish that I would run out of time so they would stop sending them to me. I have also tried to unsubscribe and it so happens that the unsubscribe website doesn't work. There is no way to get my name off of the list so that I don't have to see their emails every day.

I too have joined the list of (my words) oh, so very, very important persons invited to be listed in Who's Who from the same Chambers St. address as kekolohe and ChamberDoc above. The first one, 10 days ago, said 'final notice' but I guess final doesn't mean final. I don't like getting crap like this but most allow you to click on an unsubscribe link-- when u try w/this one it just brings u back to their home page, so right there I knew it wasn't legit.
At about the same time I began receiving e-m's from 'lonely housewives' who REALLY want to meet me, from a Panama address. As if. I'm just hoping that clicking on an unsubscribe link, whether or not it takes, can cause any further problems, espec. since someone recently got hold of one of my credit card #'s and ran up a large charge. Was never responsible for it but always wonder even tho I'm definitely not stupid enough to give out personal info to a site I don't know if some scammers can still obtain personal data.

have just recieved a very similar letter from the same people,
i usually get it about once a month but delete it everytime .
it is absolute rubbish.
def spam.

I have bee pestered relentlessly to give up my personal information to some of these scamsters. Instead of festering about it, I decided to do some research to find out how to do something about it. I have found the toll free numbers to Internet Service Providers that provide the connection for their websites. These may be the ones bothering people here, and if so, I recommend calling these toll free numbers and lodging a complaint. Toll free numbers cost the recipient for the call as well as the hourly wage for the employee who handles it. When these costs exceed the money the company make for servicing the scamsters, then the company will drop the scamster. trafficsocial.net ISP's number is 1-888-369-2209, and myaitrack.com
ISP number is 855-280-4629 .

I just got a "Final Reminder" e-mail telling me the "good" news too, when I don't recall seeing an original notice! Luckily, I ran a Google search for "hfisolutions.com" which is the domain where the e-mail originated. Hfisolutions = not real. I also searched for "Bejamin Morrison, Editor in Chief" and found the BBB shows this as a scam as well. For about 5 seconds, I thought I was an inspiration to my community! LOL! Thank you Worldwide Who's Who Among Executives and Professionals for humor in my day!

Thanks for publishing these views - I received the Who's Who message, and with caution have googled before replying - after finding your comments on the web, am about to turn and run so thanks. They have obviously found another chink in our very human ego armour, Genevieve

I also received solicitation from Who's Who and thought for a second it may behove me to meet some very important people. But, I'm reticent to give out my phone number, which was required. So, haven't received those requests for money. I do continue to get warnings about last chance options to join, etc. Also, I phoned them to ask about their company and got only an unanswered phone or a vm that required I leave a message. I tried at various times of the day and at no time did I get an answer from an actual person. Since my number is blocked, I also never got a call back, thankfully. I don't believe this is a real organization with real credentials. I'm glad for this comment board that confirms those suspicions. Good luck to all of you. Warmly, g.



Videos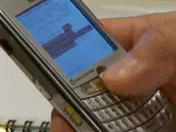 Latest Groups
Today's Mess-Up Photo