Share with Others
Recently Discussed Complaints
Consumer Tips & Tricks
Latest News & Stories
Latest Questions
Western Union, California Complaints & Reviews - Declined money transfe - ridiculous reason

Western Union Contacts & Informations

Western Union

Declined money transfe - ridiculous reason

Complaint Rating:

I tried to transfer some money online to a family member overseas. I've done this 5-6 times in the past 24 months without any problem. Sometimes I would have to make an extra call to confirm it. Understandable.
This time it was different though. The operator requests to call me back. Okay. But there's a problem she says. My number IS NOT LISTED IN THE YELLOW PAGES UNDER MY NAME!!! Whaaaat?! It's a cell phone... "well if it's not listed we cannot do anything". I asked for a supervisor, was put on hold for a few minutes and then they just hung up. Goodbye to a lot of US business. I wasted an hour with your deceptive practices.

I'm done doing business with these crooks. I've looked around and found some pretty solid competition. We'll see how good they are.

Comments
United States
Bad Business Partners

More Western Union complaints






Comments

Sort by: Date | Rating

Western Union has made some really good money off of me in the past. Not anymore. After waiting and waiting and waiting for a very online slow system to transfer the much needed money back home, (I work out of state).
I finally am able to say 'YES!!!", it's working!!
Only to get an online message which prompts me to fill out a questionnaire to verify who I am. I do this (my patience is wearing thin, I am at work.) After I have completed the questionnaire, provided by Western Union, I am then told I am required to call a toll free number (HELLO! I am at work!!), to confirm who I am.
Then, I am connected to some 'chick' in the Philippines and this 'chick' tells me that she needs to call me back, I am required to give her a phone number (you have my personal phone number and work phone number on file!!!). I'm told it's "NO GOOD" What???
I give this 'chick', 3 (THREE) phone numbers to call me at. I am then TOLD, my transfer cannot be completed because she cannot confirm my PHONE NUMBERS????
What???
I SUPPLIED THE PHONE NUMBERS AS REQUESTED, AND SHE REFUSED TO CALL ME? WHAT??? MY TRANSFER WAS DENIED??? Cannot verify my phone number?
Western Union has my account info, my address, my phone number, and MY TRANSFER history (WHICH THEY WANT TO CHARGE ME $25.00 FOR EACH TRANACTION TO CONFIRM),
BUT MY TRANSFER WAS DENIED???
So much for Western Union!!! Are you all from a foreign country??

me too. asked me to call them back to confirm my identity and then asked if i had a job, my cell phone #, work phone #, and then said they couldn't confirm my identity with these #s! whats more, i checked my account and found they withdrew the amount i was attempting to transfer already. called them back and they said it would be credited back into my account after a period that they don't know for sure ("it depends on which bank you are using"!!) really pissed off

Just last night. I myself has been a customer for a few years, sending money from the same house, phone, recipient, etc. I gave them five phone numbers, no make that six including my work number, home and four other cell numbers that I know are all registered to me. They hung up on me the first time and when I called again and spoke to probably the same lady Joyce was talking about. She insisted that all of them are unlisted and one is not in my name and address. I responded with the same "RIDICULOUS." She did not like that at all.

I see that my bank approved the transfer and I hope they don't charge my account for it and get the same run around other people complained about. Fingers crossed.

I have an even better one! My wife (who just happens to work as a supervisor in a cresit card call center) has been sending money to one or other of our kids for a while. Yesterday she was at work so I set up an account for myself. I own and live at a motel so the phone is in the motel name. After all the registration and trasnaction BS I was told to call for verification. Well, the phone not being in my name killed that. Then, when my wife got home she sat down to send the money with her account. BUT WAIT! Her phone number is the same phone number I tried to register with so her account went on hold too. That's after they put an authorization hold on the funds in her checking account. She called them and talked to a "technical" person to get the hold removed. This so called "technical persone" could do no more than read from a script. Needless to say we're now using Walmarts moneygrams.

WU just did the same thing to me! Even though I could verify EVERYTHING including the pop up that my bank adds onto western unions security! This is RIDICULOUS! I asked what if I don't have a phone...they never did answer that. OMG!

I'm trying to transfer money through Western Union. I sign up or login in as requested with all of my personal information, I even received an email back while doing so to let me know I now am in their system. I hit the transfer button only to get a screen that requests me to contact their 800 number to confirm. I do so, answer all of their questions and then was told they could not process it since my cell phone is not in my name but my husband"s. I am ready to blow, what the heck is this? He tells me he will give me a 50 % discount code so I can personally go to a branch and do it by cash or debit, fine I guess I tell him and hang up. I log in to my bank account a few moments later to find out the money was taken out of my checking account already!!! I call Western Union back and of course they push the problem back off on me and my bank. I have to wait for my bank to put the money back on my card which will take at least 24 hours. Now I can't even go into a branch and do the transfer because I no longer have the money to do so. NOT that I would now after all of the grief I have gone through during these phone calls. The only question I kept asking is why would they even touch my account??? They could at least do their "qualifing phone number" check first! They are not effected by this at all. I really regret ever thinking of them and will be sending a letter to all of my accounts that use Western Union.

This is so Ridiculous i just had the same problem, try to send money over the phone they can't process the transaction because my phone # is not listed under my name and they took the money from my bank, they stated the bank is responsable for releasing the money later on, but i have an emergency and I need to send my money inmediately...the supervisor that I complain was so stupid same as the representatives, they can't explain why was the payment process if the if they can't verify the information, this is so poor customer service...I wish someone is able to do something about this...I'm so madddddddddd.

It happened to me just today! I sent money on line from my WU account and the last screen asked me to call them. I talked to three agents and I could not believe the questions they were asking for "a third party" whose name was denied to me!
How come no authority takes any measures with these people? Who IS Western Union?

Western Union cannot even handle a small $350 overseas. I tried to make a transaction online
(MTCN 345 848 4329). Western Union took the money out of my Bank of America account but they never delivered it overseas to my daughter with a medical emergency? Where is the money? I think Western Union online is some sort of scam. They have my money and I guess I need to go to my bank and see if they can track these scammers down. I feel WESTERN UNION is a rip off with zero customer concern.

I've sent money before with no problem. Today I try to sendmoney and it's declined. They would not tell me why, asked for a reason, noreason given. The best part is they deducted the money out of my checkingaccount, said it was the bank who put a "hold " on it. Funny I'mlooking at my account online now and it say debit-WESTERN UNION-. But yeah, they say they didn't take it out. Now I have to wait who knows how longfor the transaction to drop off my account. I'll NEVER do businesswith them again as basically giving Western Union an interest free loan isabsolute nonsense. NEVER AGAIN.

i received an email saying i have inheritance and the money is been sent through western union and i should pay service fees of $78 to Lawrence Nwaekwe.I would just like to know if there is a Lawrence Nwaekwe at western union in Benin, Cotonou.

I hate western union I been sending money online for years never again...



Videos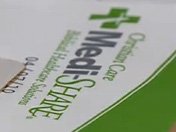 Latest Groups
Today's Mess-Up Photo