Wells Fargo, Los Angeles, California Complaints & Reviews - Wells Fargo Placed A Hold On My Entire Paycheck For Seven Days Starting The Day Before Thanksgiving

Wells Fargo Contacts & Informations

Wells Fargo

Wells Fargo Placed A Hold On My Entire Paycheck For Seven Days Starting The Day Before Thanksgiving

Complaint Rating:

Contact information:
Wells Fargo Bank


Los Angeles

,

California




United States




I am sending or posting a copy of this letter to various news agencies and sites in the hope that I can bring to light the sort of 'business ethics (and frankly I don't believe 'ethics' with its own separate caveat qualify as ethics, sorry)' practiced by Wells Fargo bank.

My family and I are not model customers of this institution to be sure. We live paycheck to paycheck and unfortunately often a little beyond our means just to survive. We live in an apartment, have one vehicle we depend fully upon, and cannot afford daycare for our five year old daughter (and would not care to give our child over to the care of strangers if we could). As my wife makes more money than I do as a newly licensed marriage and family therapist, I am regulated to part time work, part time childcare. In a world of mounting expenses and incessant debt due to schooling, we do our best, but despite my wife having attained her masters and myself having a bachelor's degree, it is not often enough to avoid overdrafts and late fees.

My last pay period I was given a substantial pay raise and more hours at my job, and consequently earned a more substantial paycheck. We planned to drive to Arizona for Thanksgiving (we live in California) to spend the holiday with family and my wife deposited the payroll check on Tuesday, fully two days before the holiday to give it time to clear. We were then told that Wells Fargo had decided that because the amount was over a thousand dollars and never had been before in nine months of working, that they were going to put a hold on the available funds until December 4th, a full seven business days after the deposit. This was not a partial hold. They were not holding the difference past a thousand dollars, they were holding the entire amount.

Has anyone ever had their entire payroll check held for more than three days? If you have, you know it puts a pinch on your living expenses. Now consider an extra week, the day before a holiday.

As it was past business hours, I sent Wells Fargo an email about what I considered to be a somewhat unreasonable situation – well, I had to send three emails, as the comment fields in which complaints or questions are supposed to be drafted were not large enough to fully explain my predicament. I guess I'm pretty verbose, but the character limit seemed to me almost to be designed specifically to discourage complaints and questions.

The next morning I called Wells Fargo and complained to a telephone banker and was told by her that she did not have the power to rescind the hold. She did suggest I enroll in direct deposit, but my employer as a start up company doesn't offer it. I stated that I understood that as a teller she did not have the authority to unfreeze my money, and asked for somebody who did. I was at first disconnected. After calling back and giving the same spiel I was finally put in contact with 'Dean' who though polite, explained to me in a somewhat condescending manner that although I had deposited all of my payroll checks (from the same institution) with them for many months, they were having problems securing the funds from the other bank and were not going to remove the hold. He told me to go to my employer and ask for them to cancel the check they'd issued me and ask for cash. So, the policy had switched from the reason they had originally given for the hold. I was initially told that the hold was placed due to my history of overdraft fees. Now it was because the other bank was having a problem. I personally believe Wells Fargo is intent on collecting all the fees that will be incurred for the next seven days as my unavoidable bills come through. I suppose they were willing to let it go if I were able to successfully cajole my employer into incurring a canceled check fee, but is the a reasonable request for a contract employee to make of their employer in such a shaky climate of rampant unemployment as we live in today? I work for a start up company, and I'm sorry, I wasn't about to ask my employer to go through the rigamarole of cancelling my paycheck (which was issued four days previously, I just picked it up on Tuesday to avoid the delay of the mail) and issuing me cash (!).

In the end, I am looking for a new bank. I can't abide a financial institution who would deny a family its honest, due compensation the day before a national holiday and then have the gall to hold the entire amount for seven days. I urge anyone who reads this who is considering banking with Wells Fargo to weigh my experience in their decision. They do not have the good of their customers or the American people in mind, which is a shame as they have such a distinguished history – the sort I had thought I could trust. I am sure that Dean and all the folks at Wells Fargo will have a happy and abundant Thanksgiving. I know it in fact, because it's on me.

Comments
United States
Banks





Comments

Sort by: Date | Rating

As of 6:35am CST 4/30/2010, my direct deposit check for payroll is not credited on my Wells Fargo checking Account. This is really annoying! I tried calling them and they said that they are having technical difficulties. Thanks. I have been on hold for 13 minutes.

I tried to deposit my pay check of $1850 on 4/29/10 which was dated 5/1/10. the ATM said that 'the funds from this deposit will not be available until 5/10/10'. oh heck no!!! it did give me the option of getting my check back so I took it back and then tried to deposit it on 5/1/10 thinking it was because of me trying to deposit it before the date on the check. When I put it in the ATM, the ATM said 'the funds from this deposit will not be available until 5/12/10... Well, it gave me the option to get my check back and it took it and went to Golden 1 Credit Union and opened up a new account there... I had been with Wells Fargo for over 30 years and they do this crap to me???? Oh heck no!!! Someone told me that they do this at times to several folks at a time and collect the interest from your deposited money for those days while you can't touch it... This is money that we have worked for and earned and some stupid bank thinks they are going to put a hold on my hard earned money... not going to happen... They have lost my business and whoever else I can get to leave them... I hope a lot of people leave them and maybe they think twice about doing business with their customers this way... more than likely NOT... they are too big and do not care at all about us... so good bye to Wells Fargo and Hello GOLDEN 1.

Its called Regulation CC. They have the right to hold check that have been deposited for up to 10 business days. So that they know they have received the funds from the other bank. It is possible that Wells Fargo had put a hold n the check first because of the overdraft fees, then later they discovered that they were having trouble getting the money from the other bank.

As for the other commenter who made the deposit into the ATM: The ATM does not know you have been a customer for 30 years. All it knows it what its programmed to do. By default it puts the 10 day hold on it, most of the time it gets removed. If you need the money the next day, deposit with a teller! Or go to the bank where the check is written from and cash it then put the cash in your account.

I agree with shorty3682. Also, Anytime you make a deposit at the ATM machine its only collected once a week then processing can take up to 3 days there after. This is why it is defaulting so far out there, this also depends on the amount you are depositing. A check is a piece of paper with uncleared funds depending who its drawn off of. If drawn off Wells Fargo you can always cash the check and then deposit as cash, this can only be done with a Teller or like Shorty said: go to the bank where the check is written from and cash it then put the cash in your account.

Without any notices, Wells Fargo placed a hold on my entire account on October 22, 2010 which was one of the paydays from work. And, my account is schedule to be close on November 2. According to the bank, the reason is excessive overdraft on my account. I can not access the funds, including my entire paycheck. At the same time, Wells Fargo refused to send all my payments for my bills. I set up those payments a week early and scheduled to be sent out on October 22nd. Now, all my payments got overdue and cellphone got suspended. I was told the I will receive a check for the balance of my account in 7-10 business day after account is close. How can I survive without accessing my money from my account? They have no right to hold my money for 10 days and then send me a check in another 7-10 days. Meanwhile, they failedo do whatever they promised to do.i.e. home banking.

I am done with Wells Fargo... Go to Charles Schwab Bank - tell everyone!!! I will be doing my very best to make sure this will not happen to the next person. you can take that to the bank... employees of Wells fargo start looking for another job. charlesschwab.com you will be glad you did.

Ok after reading all of these post I have to comment as well. A 10 day hold...it's a 7 day hold now and no longer. There are laws to protect consumers and this is one of them. No longer are you to put a long hold on a check that goes into your checking account. Now if you put your check into a savings account there are no rules. You can put a hold on any check that goes into it. As for putting a hold on your wages thats ridiculous. I've worked at a small town bank for 7 years now. We are allowed to put holds on brand new checking accounts within the first 30 days. After those first 30 days we still try to make sure we'll be able to collect those funds but unless there is a legal reason for us to hold it we're unable to put a hold on it. If you do have a large check to deposit banks can put a hold on it but must give you availability of $5000. As for payroll checks the same goes for the first 30 days. We can place a hold on it. After that time period your check is to be available to you the next banking day. Now if we do start to have problems with your payroll checks coming back we can place a hold on them but then it is only a 7 day hold. Let me explain real fast that in the banking world 7 day is 7 business days. Weekends are not counted nor are holidays. Now as for debits coming out before credits. I work in Virgina and the new law is all deposits are to go in first and then debits. The smallest to the largest. We are also only allowed to charge you 5 overdraft fees per day. I wish everyone would realize that the Big Corporate Banks are not here to help you they are here to make money and nothing more. The bank I work for is a small town bank. We've been around for over 80 years and have never been bought out. When all the big Corp Banks got the buy out to get them out of the trouble they caused themselves our bank didn't take any of it. So, when it comes time for anyone to look for a different bank other then Wells Fargo please think of your small town community bank in your area .

I recently made a deposit with Wells Fargo (11/06/11) consisting of two local checks totaling just over 900. I've never had any trouble with deposits in the past and didn't notice the hold (Holding until 11/17/11 !!) I waited several days until using my account, writing a check on 11/10/11 and making some online purchases. Wells Fargo charged me a total of $175 in overdraft fees even though I had funds in my account well in excess of what I used (but on hold). I called the individuals who had written me the checks and learned that Wells Fargo had already cleared the checks with their banks (as of 11/07/11). I also work for a company that uses Check 21 processing so I know that funds from checks are transferred instantly. Essentially I can prove that Wells Fargo has received the funds from my deposit and yet they continue to hold it and charge me overdraft fees. They refuse to adjust it because it's "not a bank error". To this I say, no, it's certainly not an error, it's a deliberate policy designed to cheat consumers.

If you didn't 'notice' the hold and spent the money, that doesn't mean they are out to cheat you.

SO I HAD A WIRE TRANSFER TO WELLS FARGO AFTER IT WAS VARIFIED WITH THE IRS THEN TO WELLS FARGO. SO I HAVE BEEN TO THE BANK EVERYDAY AND THEY KEEP SAYING IT WELL BE TOMORROW AND TOMORROW AGAIN. HOW LONG CAN THEY HOLD IT WHEN IT WAS ALREADY APPROVED FROM THE IRS? I THOUGHT IF IT IS A WIRE IT WOULD BE AVAILABLE THE NEXT DAY. A MILLION DOLLARS FOR MY BUSINESS WHO MY BUSINESS PARTNER ITS HIS MONEY THAT WAS SENT TO HAVE A JOINT VENTURE. AND HES BEEN DOING THIS FOREVER. ITS BEEN 4 DAYS NOW. SO PLEASE WELL SOMEBODY TELL ME WHAT THERE HOLD UP IS.

I'M DOING A JOINT VENTURE AND I HAD MONEY WIRED FOR THE BUSINESS FROM MY PARTNER. WELL IT WAS SNAGGED BY THE IRS BECAUSE OF THE AMOUNT. AND IT WAS TAKEN CARE OF. AND THE IRS SAID IT WOULD BE RELEASED FROM MY BANK THE NEXT DAY. WELL ITS BEEN 4 DAYS NOW. SO HOW LONG REALLY DOES IT TAKE? BECAUSE THE WELLS FARGO KEEPS TELLING ME THE NEXT MORNING EVERYDAY. I NEED TO GET THIS BUSINESS STARTED AND CAN'T DO IT TILL THEY RELEASE THE MONEY. GOING IN TOMORROW AND TELL THEM I'M CALLING CORPORATE AND MY ATTORNEY IF THEY DON'T RELEASE IT. I HAVE READ SO MANY HORROR STORIES, THEY SHOULD BE BAND FROM BANKING. AND TURNED INTO THE FEDS FOR ALL THIS CRAP.

Wells Fargo sucks i opened a account put in all my money and now its being held till saterday and i deposted the check last friday and have to wait 8days somthing is wrong with this company i will never use them again!!! f*** wells

There is NOTHING you can do. Period! If Wells Fargo wants to break the Law, they can. Will our Government do something? NO! Unless there is a few thousand who have same problem. So if Well Fargo want to stick it to you they can and will! Best thing you can do is LEAVE and go to a CREDIT UNION! Best thing that ever happen for us! My Payroll check is always on hold until they can suck the life out of me for an overdrafts. Last year I had a Wells Fargo Check drafted to us for SEVERAL Thousands Dollars. There own F-ing check and they held it for 10 days! So like I said, Leave them and go to a Credit Union and these people will treat you like a King or Queen with Low rates, Loans...and none of this stupid hidden cost they suck out of you!



Videos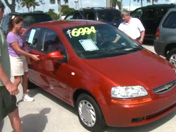 Latest Groups
Today's Mess-Up Photo