Share with Others
Recently Discussed Complaints
Consumer Tips & Tricks
Latest News & Stories
Latest Questions
Wells Fargo, Georgia Complaints & Reviews - Unfair business practices

Wells Fargo Contacts & Informations

Wells Fargo

Unfair business practices

Complaint Rating:

Wells Fargo repossessed our vehicle after we have paid SIX years on the vehicle after they forced a payment through my checking account before they were authorized and bounced several of my checks, then began running it through 2-3 times per week, causing one fee after another without asking me and this happened on a weekly basis. Then I tried to tell them I had so much money taken because of this, this made me late on my payment and then they repossessed my car and now are trying to charge me to get my personal items out of my vehicle. I was not given my tag either. They took the car so far off that myself and my husband are going to have to take off from work to go 2.5 hours one way to get the personal items. They refused to let me pay the late payment and late fees to get the car. They knew we were almost paid off.

Comments
United States
Loans





Comments

Sort by: Date | Rating

To Whom It May Concern:

I have been as wells Fargo customer for a while. The reason I am joining with them because they have a direct deposit which can deposit my paycheck into bank account. In the beginning of June 2007, I have a cash rotation issue due to my car broke down. I applied 2 short term online $350each from usflashcash.com and payday-loan-yes.com. On an electronic signature online I select very clearly, I got paid twice a month a 5th & 20th. First of all they both charge me before due day, a well Fargo charge me $34 X 2pcs over draft fee on both items return fee. A day after will continue charge me $5 until I paid off over draft fee. I am in threat on both way if loans company keep trying recharge my checking account again a over draft keep adding more and more. To stop doing that I email to a loans company and called they left a message but no reply. I called wells Fargo wait for 20 minutes on a phone and speak to a human being, I request put a hold on both loans company if they ever try to charge on my account again but a customer service said "he won't able to stop it. I spoke to a manager name Kathy Sprague; she said "I have to deal a loans company not with well Fargo ". She won't able to help me either. Two days later a loan company was hit on my account $90 principal fee plus $15 return fee for 2 days earlier.

I had to suffer another 68 dollars again for return fee. , I agree that people should try not to overdraw their account, however...we are all human and it unfortunately happens.

An overdraft fee has been threading me for this two months, I couldn't sleep well because thinking about a hassle of being paid over draft fee to Wells Fargo. I woke up early at 3:00 AM on August 07 2007 and get online check on my account statement. A loan company is in pending charge me $90.00 which would might cause insufficient funding over draft. I drove me car immediately to wells Fargo ATM machine deposit $100 dollars in cash to prevent any over draft fee might cause but they still charge me any way. Okay. I AGREE that I should be billed a ONE TIME $34 fee, unfortunately happens. With that said....Wells Fargo rips off consumers by submitting the debits on our accounts OUT OF SEQUENCE!!! For example I had an available balance of $77.00 balance in my checking account on August 04 2007... I make two small purchases by a debit card. One was $6.55 and the order was $11.40 on august 04 2007 and both debit on my account after that would leave me a balance of $59.05. I called them they said Saturday and Sunday is not a business days. They go by Monday charge fee and reverse the other two small purchases on Saturday end up with charge me 3 over fee again. It is very hard to get out of debt at this point, while I have wells Fargo giving me many different fees, I think a federal should put a limitation on how much fees they can do in a month. I have been paid 32 over draft fee X $34 each $1088.00 plus 7time $5.00 continue return item fee since June 2007 to now. A whole month of my hard working salary was ripped off by well Fargo, I became wells fargo slave they ripped me $1123.00 dollars in total since last month.

THEY CONSTANTLY DO THIS!!! THIS IS NOT FAIR BUSINESS PRACTICE!!!

Best regards,
Johnny

It sounds like Johnny has a problem with Wells Fargo. He also has a problem with the english language. His mistakes as regards plural nad singular and spelling make it very distracting to understand his problem with Wells Fargo. If this person can not ot will not give the correct name of Wells Fargo, then he does seem very credible.

They did the same thing to us---knowingly repo'ed my truck telling me I had been late 27 out of 36 times (lie) I had been an excellent customer until january 2010 when I had emergency surgery, could not work for 6 weeks and husband was laid off. I asked for one of the 3 passes to skip a payment that was part of the loan and they said no, it was not meant to be used when you were down and out.

so we paid each payment, albeit late-not more than 30 days, but paid. I hear a noise in my backyard, and they were repossessing it at 10:30 at night ran over my neighbors lawn and would not listen to anything I had to say. I can prove, through my bank statements, that Wells Fargo was paid each payment and when (and not late) but now that they have repossessed my truck, they do not care--they flat out told me too bad, they have my truck and if I want it back I have to pay a supposed missing payment (even though I can show it was paid) and over $500 in lates that just appeared on my account which again, we have not been late 27 times and then they are requiring me to pay 3 months in advance plus the repo and storage fees. I only have 16 months to pay on this truck.

Wells Fargo was not my choice, I had my loan with Wachovia, which was all fine and easier, but in March/April of 2010 Wells Fargo took over (and coincidentally is the month of the supposed missing payment).

they do nothing and do not care about any customers they have. they are not interested in helping anyone or actually doing their jobs, and they are all liars trained to be liars you get a different story every time you call and they never put their notes anything that is what you say. Liars and cheaters.



Videos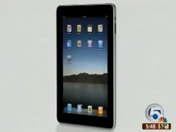 Latest Groups
Today's Mess-Up Photo