Recently Discussed Complaints
3.
(24 mins ago)
Direct TV
prepaid visa card promotion
4.
(45 mins ago)
avangate.com
they receive payments and NO support
5.
(46 mins ago)
KESC
extran units charges
Consumer Tips & Tricks
Latest News & Stories
Latest Questions
Vita Mix 5200 Blender, Cleveland, Ohio Complaints & Reviews - Vita Mix 5200 Blender Affiliate Scam

Vita Mix 5200 Blender Contacts & Informations

Vita Mix 5200 Blender

Vita Mix 5200 Blender Affiliate Scam

Complaint Rating:

Contact information:
Vita Mix Corporation


8615 Usher Road




Cleveland

,

Ohio




United States


Phone:

800-848-2649


vitamix.com


I was one of the most successful Affiliate Marketer for Vita Mix, for its Vita Mix 5200 Blender. In a 2 months time I sold over 150 blender, just starting out, as an affiliate marketer. Then I received calls from a few customers that the Affiliate Marketer Coupon Code was not used by Vita Mix. Instead, the company told the customers that the Coupon Code is not needed because the shipping is free anyway.

This happened 3 times within a 2 week period. I called up the company's accounting department a few months after, upon getting paid (over $ 10, 000 in commissions) and asked for a screen print of my account. The accountant sent it to me by email as an attachment. The unaccounted not-paid-out commissions still due to me were over $ 5, 800.

Upon approach, the company refused to deal with me and fired me as an affiliate marketer. They have tried in court for nearly 2 years now to stop me selling Vita Mix Blenders.

Don't get me wrong, the blenders are of great quality. I like especially the 3 hp Vita Mix Vita Prep 3 / 1005, which I am selling for $ 495 including USA Shipping. My biggest argument for it is: It is commercial, comes with a 3 year warranty and it costs $ 5 more over the 2 hp always-overheating Vita Mix 5200 Blender. It just makes more sense to purchase the 3 hp Vita Mix blender.

Vita Mix has a residential division and a commercial division. The residential group sells primarily the Vita Mix 5200 blender. The agents in the call center receive an incentive based on sales. And so does the commercial division.

The 2 hp Vita Mix 4500 Turbo blender for around $ 330 to $ 350 has a better proven motor setup then the Vita Mix 5200 and is still beating it in the market place.

Most people really want a stronger blender, like a 3 hp Vita Mix blender (the Vita Prep 1005/ 3). The commercial division is constantly fighting with the residential division and the consumers are in between.

The story and battle with this 85 year old company goes on. I continue selling the Vita Mix blenders, because they are good blenders. And the company keeps trying to stop me. I had to sell my blender business to get their lawyers off my back.

Once you have an affiliate marketing agreement, they can terminate you and you will never use the Vita Mix name again. This complaint about their practices alone is violation and an infringement of their trade mark. Can you believe it.

Anyway, I have expended the business, after selling it, as the general manager, into the Blendtec blender brand with its 3 hp HP3A blender, Waring 3.5 hp commercial blenders, and the company 123Vita, LLC builds also now sound enclosures.

And so life goes on, happy, and with much joy, always serving our customers. I thought you should know.

If you have any questions, email at lifestyle@123vita.com or check out our website at http://www3blenders.com

Comments
United States
Bad Business Partners





Comments

Sort by: Date | Rating

On behalf of Vita-Mix Corporation, this is a disgruntled Affiliate program member who was caught in violation of the rules of the program. These are rules an Affiliate agrees to when joining the program. It clearly states in the rules that Vita-Mix can update the rules at any time. We always send a notification out when there is an update to their program rules. Affiliates are responsible to read this and to change their marketing if need be. We have thousands of members in this program and have only a few who violate the program rules. This post above happens to be from one of them. It is unfortunate but rules need to be established so Affiliate advertising does not compete with advertising paid for by Vita-Mix Corporation. An Affiliate adds value to their customer- they are not simply savvy web marketers. That is not the purpose of the Vita-Mix Affiliate Program. We are a generous company that offers a program like this to our loyal owners. It offers our most passionate owners the chance to earn commission that is rewarding.
For more information on our program visit us at http://www.vitamix.com/household/affiliates/index.asp

What else can one expect that the company defends itself by stating the complaint came from a disgruntled Vita Mix Affiliate? If I am disgruntled why am I still selling Vita Mix Blenders? I just moved forward / on with business. It is good to know what and who are you up against.

The Vita Mix 2 hp 5200 blender model is not as good as the Vita Mix commercial 3 hp blender (1005). In fact, by the time you buy the Vita Mix 5200 blender for $ 449 plus your sales state tax (in spite of an interstate transaction), you are paying about 5$ to $10 shy of being able to buy the much stronger 3 hp Vita Mix Blender.

Vita Mix of course is defending their affiliate marketing program. If it comes down to stating the truth, wouldn't you think that Vita Mix will sue me for being disgruntled and making here serious allegations? Well, they had their 160-lawyer Law Firm from Cleveland already harassing me. It stopped last Spring.

Just remember, if you do get into business with Vita Mix, the company reserves the right for itself to not using the coupon code that they have given you, when a customer calls for their order. The coupon code number is the identification and the link to you so they know who should receive the credit for the sale. But their employees taking the call have also a sales incentive. They are not always honest. I challenge you to the task to send a few orders in to Vita Mix and then test the company if they are paying you the appropriate commissions. I wouldn't say this if I didn't know better. Yes, they will pay in many cases, but not every time. And hopefully, as the pressure here online gets stronger, they will tighten up their loose ends and run a honest affiliate marketing business.

When my 1099 form showed that I earned about $ 5, 800 more than I actually did, I became very suspicious of commission fraud. Serious enough? Of course. Vita Mix is not suing me for libel because they know I have the screen shot of my account statement. My battle with Vita Mix has been around since 2008. It won't go away. It is about justice. It is about using this campaign to attract Vita Mix buyers to lure them away to the 3 hp Vita Mix commercial blender because it is really a better blender.

In any case, I will keep selling (working as an employee of http://www.3blenders.com) the 3 hp Vita Mix commercial blenders, named the Vita Mix Vita Prep 3 / 1005.

When you consider purchasing the Vita Mix 5200, reconsider please, for $ 5 to $ 10 more, you can get a much stronger blender, namely the Vita Mix Vita Prep 3 / 1005 - 3 hp high performance blender - see our review on http://www.3blenders.com

This guy is just plain wrong. For household use the 5200 is
already way more than most people will ever need. That being said I know several people who have had vitamix blenders and used them hard for decades with out wearing them out and these were not the commercial varities. The commercial blenders are for exactly what their name implies-commercial use-they work the same way -blades spin the same speed the only difference is that they run cooler so when it is being used a hundred+ times a day it stays cool. The commercial blender has a three year warrenty and the 5200 has a 7 year warrenty. Another thing to think about-these are already loud blenders however the 3 hp blender is much louder than the 5200- this is something that most household users care about. The guy above is just trying to play into a silly thing most Americans suffer from in just assuming that bigger is always better. Trust me and also do the reasearch your self the 5200 is the blender to get.

The 5200 is surely the blender to get to return to costco if you bought it there. Why is Vitamix selling them refurbished for $ 379? how many can a factory have refurbished? Who is returning them and why? The 3 hp commercial blender cools better and as Vitamix says it themselves, you can demand more from it. just go to my videos on www.3blenders.com and see for yourself.

regarding household use of the 5200 vitamix blender, it measures 99 dB equally noisy as the Vitaprep 1005 / 3 hp commercial blender. Another 5200 problem... how many refurbished blenders can a factory possibly have? If you check on Vitamix.com, they have been advertising the 5200 refurbished straight without any limitations. Either a lot of people are returning them or they can't sell the new ones and re-designate them as refurbished. Either way, I ask "WHY and Whats wrong with that picture?".

You can't tell me I am wrong. I have been in this business long enough. Don't get me wrong, I like the Vitamix blenders, I use them myself. The company is however very dishonest and misleading.

In addition, they steal commissions. You wonder how I can just plainly make such a strong accusation here in writing on line, and that without Vitamix suing me for libel? Yes, I can and yes I will, I have the proof and Vitamix knows it and that is why and how I have not been sued by them even until this time. It is actually Vitamix's way of admission of guilt.

Back to the sound enclosures, sound enclosures are not necessarily important or necessary. The ones that I have been producing reduce the noise level by about 25%+. That is really not a lot, but it helps wherever possible.

And the warranty issue, the guy C. Morgan from above is right, totally right, the 5200 needs a 7 years warranty while the 3 hp commercial blender will not. And in either case, Vitamix is a pain in the butt if you have to deal with a warranty claim with them. Vitamix wants you to buy the residential 5200 model so bad that they will even annoy you about it once you have bought the 3 hp blender.

Vitamix makes about $ 150 + profit on the 5200 due its direct sell strategy while on their 3 hp blender they maybe have a 40$ bucks gross profit margin. Go figure. It is smart of them trying to push the 5200 more. But from the consumer standpoint, what is best for them?

I must be the only vitamix customer who is not happy. I have sent my machine back to vitamix two times and they tell me that it is working fine. I use the machine in the kitchen and it stops on grinds that my 59 dollar machine has no problems with. I am assuming that the vitamix is over heating and shuts down because after resting for a long period of time it starts up again. This is not acceptable. What is really not acceptable is the lack of help from vitamix. I don't just want a good blender I want a good company. I paid top price because I expected top quality but I think I got the lemon.

Hi, you don't have a lemon. They all shut down like that to prevent over-heating.

You are right, Vitamix could you accommodate you. But they are Vitamix, they boast about their invincible product a lot.

I sell the OMNI V 3 hp blender. You could get just the blender base and then fit your Vitamix container on it.

Call me 801-623-3225

Thomas
www.3blenders.com




I have to agree. I have owned 3 VitaMix blenders. The first 2 worked beautifully and were passed on to kids when they moved out. The 3rd (5200) was purchased because it came in red and was "more powerful". I never felt that it worked the same as the others, but as I am not a smoothie shop, the difference in speed is not a big deal - but still, it did seem somewhat slower than the older models. Now it occasionally stops working on lower speed settings. Yesterday I turned it on low and nothing happened. I moved the dial up to 6 and suddenly it worked. When I called my husband to see it, it didn't work at all until he flipped the "turbo" switch. I never had this happen in the past. I await a response from VitaMix. I would certainly purchase another VM, but not the 5200 model. I purchased it at full price at a home show and assume it was new and not refurbished. I will look into the commercial version.

I am very sad to hear of the Vita Mix Corporation stealing commissions from hardworking sales people by doing what the other poster above said - letting employees at the Vita Mix Corp. take credit by "switching" customers coupon codes, this stealing the commission for themselves. That is just horrible and totlly dishonest. I believe the poster who blew the whistle on them.

The other issue is the way I see it, if you want to try something and you're not sure, and you want a guarantee that you won't be hassled upon return, buy it from COSTCO as they have a LIFETIME RETURN ANYTHING YOU HAVE EVER BOUGHT FROM THEM IF YOU'RE UNHAPPY GUARANTEE (and even if you used it or used it up). I swear. I called the main office as I was about to buy 4 kitchen appliances (microwave, dishwasher, refrigerator, and stove) and asked if they price match because Lowe's had a slightly better ($200) price. I was informed by the Corporate office that COSTCO does NOT price match because they have a " lifetime bring it back for any reason guarantee" I laughed and said 'right, so someone can bring back a refrigerator after 3 years when it doesn't work and you'll refund all their money"? THEY SAID "YES"!
Ugh, they way I see it, this is the way to go.

HAS NO ONE NOTICED THE DEFINITE DOWN SIDE OF THESE MACHINES? THEY HAVE POWERFUL MOTORS BUT THE NOISE WOULD WAKE THE DEAD. JUST EAR SPLITTING.

It's obvious this person is a great sales person. Cudos to them for that, I do not believe for a moment at one time they made phenomenal commissions from selling Vita-Mix. The problem that I see, however, is by lying they have completely discredited themselves. Did anyone happen to go to the website this person shamelessly posted I don't know how many times? I'm sure you did and then upon going there you see a 3hp blender which this seller has been touting as a necessity. Problem is, this person says they sell Vita-Mix STILL even after having the problems with the company. No they don't. They sell OMNI.

I think it is clear what's going on here. Complainer was unhappy with the amount per commission they were making and went with a company who offered more. Then using their incredible selling skills now sells Omni. This complaint is a way to pull in people who are looking for a blender and convince them Omni is better.

There is most likely a reason you've never heard of Omni before. Never used it but we all know how well the Vita-Mix works. I guess if people are dumb enough to actually click their link and purchase Omni this seller made a good choice. Hopefully there are some smart people out here in the world who realize when they are being swindled. Go back to selling Vita-Mix because that truly does help your customers.


---------------------
"I continue selling the Vita Mix blenders, because they are good blenders. " - 123Vita
"If I am disgruntled why am I still selling Vita Mix Blenders? " -123Vita
"When you consider purchasing the Vita Mix 5200, reconsider please, for $ 5 to $ 10 more, you can get a much stronger blender, namely the Vita Mix Vita Prep 3 / 1005 - 3 hp high performance blender - see our review on http://www.3blenders.com" - 123Vita

/ Translation = Guys, I don't sell Vita-Mix blenders anymore I was terminated from the affiliate program. I need money though so even though Vita-Mix is the best come check out my website and buy something inferior because now Omni pays me.



Videos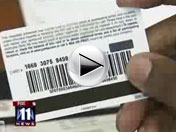 Latest Groups
Today's Mess-Up Photo