Recently Discussed Complaints
1.
(59 mins ago)
TEGA SMITH
DO YOU NEED AN URGENT LOAN CONTACT MARTINKINSLOANFIRM@GMAIL.COM
5.
(39 mins ago)
Facebook
candy crush saga game
Consumer Tips & Tricks
Latest News & Stories
Latest Questions
VIP Readers Service, Lakewood, Ohio Complaints & Reviews - Contract Scam

VIP Readers Service Contacts & Informations

VIP Readers Service

Contract Scam

Complaint Rating:

Contact information:
VIP Readers Service


13400 Madison Ave. 44107




Lakewood

,

Ohio




United States


Phone:

1-888-369-7323




I have been scammed, what was explained to me was that i would get a bill of 39.99 for some magazines and if i would like to stop or chance mags then call the customer service number. I call the number to cancel and the supervisor (Shelly Betarie). She told me that i cannot cancel and that i was obligated to pay the 39.99 for 24 more payments. I was also never told that i could not cancel this subscription.

Comments
United States
Magazines & Newspapers

More VIP Readers Service complaints






Comments

Sort by: Date | Rating

same thing for me. if you google vip readers the only thing you get is a list (and a long one at that) of complaints. would anyone be interested in getting together for a class action lawsuit? if we can get enough people together to file the lawsuit mixed with all the complaints this case would be a slam dunk.

I have the same problem . Its bullshit! In every thing that you sign up for you should always have the right to cancel it anytime. But when i called them last time and told them that i want to cancel it, they wouldnt let me do it. I have lots of bills to pay and its more important than a stupid magazines. I closed my other bank account coz they usually take the payment out from my account. They keep calling me and telling me that it will go to collections. And ive got a mail from the collections saying it will affect my credit. And of course im scared coz i still building my credit and now this people are goig to ruin it

This company is just another example of how low someone will go to grab your hard earned cash through trickery. It is not a binding signed contract and their threatening letters to ruin your credit are what they're banking on to make sure you pay the ridiculous amount you have been conned into. I was myself fed the same line of bull and would never have agreed to pay that kind of money for magazines but they word it in a way that clearly does not paint the picture of what you are getting into. My story is just like the rest, so i will not give the exact details because the bottom line is that we have all been scammed and what the hell are we going to do about it! I agree that a class action lawsuit is what we should do about it. and i am 100% in. Contact the credit agencies in advance and make them aware of the situation before VIP tries to destroy it. This company is a flat out joke and should be put out of business ASAP! This company flat out would not exist if they did things by the book and i kind of feel sorry for the customer service people over there who are being paid to do the devils work in this economy by scamming innocent people all day long on the phone.

Yes Class Action is the way to go with this. I am also in. I was told lies over the phone, and I do not the believe the sweepstakes are even real. The "diamond" watch that they raved about is an ugly cheap black thing, with what appears to be one tiny diamond in it, but I wouldnt be surprised if this is also fake. I am unemployed and spending this money on magazines I don't need instead of food.

Here's the latest scam by this company: salesperson came to my alcoholic sister's door and gave a sad story about needing sales to support his education. She was drunk and agreed to a couple magazines but paid in cash! Now she is so longer in that state, basically homeless and penniless but they got my mom's address and are sending numerous magazines to her address with my sister's name and continuous billing. The magazines are strange things that my sister would not have ordered no matter the intoxication level. Of course they are saying she hasn't paid and owes for oodles of magazines! Thank goodness she didn't give a checking or credit card like so many unfortunate people posting their comments above.

Same story here - my wife was contacted on the phone and said she was interested in Reader's Digest. Sales rep talked her into DONATING 9 or 10 more magazines to the local hospital, so we could write it off as a charitable donation (never asked her any questions to see if our tax situation would allow us to write it off). They told her 3 payments of $39.90 (one each month) for 5 year's subscriptions. When the deductions started coming out, I called and was told I was on the hook for 24 payments of $39.90. We did start getting RD, but can't verify the hospital subscriptions (they get so man "donated" mags the end up trashing a lot of them). Two deductions went through before I could cancel the bank account. I let the representatives who called know that was all they were going to get (3 calls?) and have ignored calls and letters since. They are still coming, increasing in threat level, but I'm sticking to my guns. Next will be to file with the 3 credit bureaus stating they misrepresented the terms and gave illegal tax advice - probably copy the Ohio Attorney General's office, too.

Basically there is nothing i can post that is not already been said just tired of the 3 to 4 times a day i get an unknown number call that lets it ring once and then hangs up! Cancel your credit cards change your number and never fall for phone scam again!!!

I just received a first call a few minutes ago. The representative said that my name had been submitted through one of my credit card companies and that I was a finalist for a large sum of money (I think she said a million dollars), a vacation. She said as a chosen finalist I would receive a women's watch with a small diamond and a black band. She verified my address and, in case I am one of the big winners, asked for an approximate annual income to insure that I could pay the taxes on the prize. She said as a finalist I could choose six magazines at three dollars something a week ($19.95 a month). She did not give a time frame. I did not agree and she directed me to their website, http://www.vip readers.net to look over the 400 magazines that are offered. When I typed the name of the site into my browser a big warning came up indicating that it was not a certified website and not to continue. The representative is going to give me a call back tomorrow. After reading all of the comments I know what my answer will be. Thanks to each one who commented. I think you saved me from making a big mistake!

I wish I had came to this board before I committed to buying, so now I am in the same boat as everyone that failed for this scam. I have called the company and received the same bull that everyone else has, so I have complained to the BBB and if there is going to be a class action count me in.

I also have had the same experience most of you have already stated. I just submitted a complaint with the BBB of Cleveland. I have done some research and have found several different names this company is using. I want to share these names with all of you: VIP Readers Services, aka Magazine Service Bureau, aka National Publishers. The only difference with my story is that I did call and canceled within 24 hrs as I had an uneasy feeling about this company. I was told the cancellation was entered, but later have now found that they never did and will not cancel. I am also notifying the Federal Trade Commission (www.ftc.gov) and the FBI (www.fbi.gov/scams-safety/fraud). I am so frustrated that this has happened to so many of us. I do consider myself a smart, logical, educated woman who let her guard down for one moment.

I agree with everyone!!! I called and a Lady named Tracy Lewis was so rude!!! I also lost my job and am unable to continue payments. I called and asked to cancel and she told me no. Then she told me they do not have a supervisor to transfer me to. When I told her I can't pay she said "well why would you sign up" now I know your not suppose to speak to people line that. Then she told me I was yelling and hung up in my face I've already started my BBB complaint.



Videos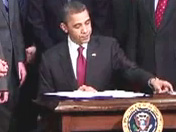 Latest Groups
Today's Mess-Up Photo