Vinyl Windows, San Jose Complaints & Reviews - Windows not weather tight!

Vinyl Windows Contacts & Informations

Vinyl Windows

Windows not weather tight!

Complaint Rating:

Contact information:
Vinyl Windows


4270 Meg Drive




United States


Phone:

408 723 2854


www.polybau.com


Under contract with AllBrand Windows dated October 25, 2007, Polybau vinyl frame windows were installed November 19, 2007. The job consisted of nine units connected in various combinations for three windows. One window was configured incorrectly. That window displayed several problems. The most obvious was the top of the right hand side bottom sash was about an inch above the left side. All windows required considerable force for installation. All windows are out of square as a result of warping the frame at installation. The frames are too large to fit in the old frame.

The individual who measured the windows and changed the configuration of one returned to inspect the window on November 29. It was not a satisfactory visit. The installation of the correct window was scheduled for December 14, delayed to the 19th. The same problems are evident in the window. Another service call was made. The window was removed and the old frame was attacked with a two pound hammer and a SawsAll in an attempt to compensate for the bad original measurement. Reinstallation did not solve the problems.

I called December 26, to request correction of the problems. A "Service Request" was sent from AllBrands, Sunnyvale (Hasan?). Without contact from AllBrand on January 11, I called Joseph Thiers, Account Manager for help. He indicated the contract performance was "out of his hands" and to call the Regional Manager, Ryan Lucchesi, cell phone 510 719 9259. I left a message. There was no response.

On January 14, 2008, I called and was given a January 18, 9am to 12am response date. A Service Representative (Ernesto) arrived at 12:30pm. I illustrated the out of square conditions of the windows. He took pictures and indicated he will need help to remove the window.

On January 30, without contact from AllBrand I called leaving a message at their General Call Center, there was no response. On February 1, I called Anita, the only person who has responded to my calls, she got Ryan Lucchesi and he consented to inspect the windows on February 4. He arrived on time and inspected the windows and took measurements. I illustrated the out of square condition on the worst window, all of the windows have the same problem.

On February 8, Ryan called and advised "we will be installing new windows". Again, no other contact. I call Customer Service, 510 293 5850, on March 3. I was advised that there was "nothing to be ordered or to be installed". The Production manager was to be consulted and a call back made.

On March 4, Anita called to advise installers would arrive on March 10. They did and determined that they could not make changes to correct the problem. Again I called Ryan Lucchesi, Regional Manager on March 17 and three successive days. As of today March 27, 2008, there has been no response.

I am left with windows which are not weather tight and no evidence that AllBrand Windows or polybau will do anything about it. If you have a contract with AllBrand or are thinking of installing polybau windows give me a call I will tell you what to check before you pay them, 408 723 2854.

Comments
United States
Home & Garden

More Vinyl Windows complaints






Comments

Sort by: Date | Rating

I think the problem your having is that you did not do your homework. Polybau and All Brand Windows has lots of information on the internet about customers not very happy with their companies. I think you should contact the Better Business Bureau and California Contractors Board and get them to help you get this resolved. Next time use a credit card then you can disbute it if you have a problem. Polybau is a ok window. There are many others that are better quality for about the same price. Milgard Tuscany and Amerimax are very good windows that are better quality then the Polybau you picked. Also do your homework on the company doing the actual installation. All Brand Windows has alot of complaints about them on the internet. Homework should always be done when picking a window and window company.

I did my homework and checked out a number of different manufacturers of windows and, at least according to the info I saw regarding Polybau, their product was very acceptable with a high efficiency rating. I contracted my purchase through a local window company in Palm Desert, CA and initiated a retrofit. During the installation of the retrofit sliders and windows, a representative from Polybau visited the site and watched the install. Later I discovered some problems with 2 big custom-made sliders and another inspector came out and we went through every window with the inspector tightening screws, etc. When we went to put in the screen doors, it became obvious there were problems with the windows; sliders not level or square. A third inspector from Polybau came out and said 4 of the sliders were incorrectly installed, one even put in upside down. Then the fun really began. We went back to the local distributor, who, of course, denied any responsibility for the installers she recommended for the retrofit and Polybau was uncooperative regarding replacement parts. My husband talked to the President of Polybau and finally got a concession for replacement parts and screen doors. It has now been 3 months and surprise! nothing has transpired. As of March 31, 2009 we are still pursuing correction of the problem and are considering suing Polybau for poor business practices and fraudulent warranty. I am extremely upset because I think the product is acceptable but, for whatever reason, Polybau's business practices border on the criminal. I am continuing to harass them until I receive satisfaction, one way or another.

AllBrand windows will never get it right. 14 month process to get my windows done with over 16 visits to "try" to fix the problem. Ended up settling for a discount when they couldn't remedy the issues. Crap, Crap and more Crap is all the gave me!

I took Polybau to arbitration and the arbitrator from the State TOTALLY was a pompas ass!!! I told him Polybau brought in a thick, pet proof screen the night he showed us the windows. He let this smug character from Polybau, while we met at arbitration, tell us it was a lie.' The Polybau character said "we only sell one type of screen." The screen they put on our home looked like it was from the 99 cent store. The night they sold us the windows, it was a heavy, black, animal proof screen. Mo, the sales person stuck a pen through the screen and it returned to its original shape. We have animals and have had animal proof screens in our other home.
The sales person also did a bait and switch on the price of the windows. I saw an ad which said 50% off in the Penny Saver and called them. He added up how many windows we had with a total price and said "I will be back tomorrow with the individual price." I signed the contract, like a fool, showing only the total price. He never came back so I did not know how much 50% off actually was. He said "these windows would be $18, 000.00.
If you sign tonigt you will get another 20% off. He kept going out the front door to"speak to the president of the company to get a lower price." To make a long story short, THEY WERE NOT HELD ACCOUNTABLE BY THE ARBITRATOR EXCEPT FOR $200.00.
I AM A senior citizen and feel like I have been taken. The arbitrator could have cared less what we had to say. THIS IS THE FIRST AND LAST TIME I will go to arbitration. I SHOULD HAVE taken Polybau to small claims. Mr. James Wilcoxson should not have received a dime of taxpayers money for taking Polybau's side and leaving us, the homeowner hanging with windows that we over paid for.
GO TO HELL POLYBAU. I HOPE A CLASS ACTION SUIT COMES AGAINST YOU AND YOUR FAST TALKING WORTHLESS SALESPEOPLE.
AND, YOU, WILCOXSON, I HOPE THEY REMOVE YOU FROM YOUR JOB AND YOU EXPERIENCE THE SAME SHAM JOB AT YOUR HOME.
NO DOUBT, YOU WILL NOT AS YOU TOLD US YOUR HISTORY FOR 45 MINUTES OF WHERE YOU WENT TO PEPPERDINE AND HOW YOUR FAMILY HAS BEEN BUILDING SINCE 1910. NO ONE CARES ABOUT YOUR HISTORY. YOU THINK YOU ARE ALL THAT. While mosquitose came through the 5 and dime store screens and we were bitten you gave us your history. Thanks and go rot.



Videos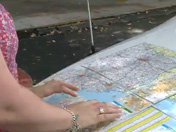 Latest Groups
Today's Mess-Up Photo