Share with Others
Recently Discussed Complaints
Consumer Tips & Tricks
Latest News & Stories
Latest Questions
Vector Marketing, Waltham Complaints & Reviews - Scam

Vector Marketing Contacts & Informations

Vector Marketing

Scam

Complaint Rating:

I want you all to know I think this company is scam. This week I had seen ad for Customer Sales and Service position posted on Craigslist.com with starting salary $ 18.50. I was like wow great starting salary but not much information on the job opening. All it said was that they were looking for freindly, upbeat people to add to their sales team. Great for all age groups looking to make extra cash. I went to the company website and it had basically similar information as posted on the Craigslist. Does not mention anything what kind of marketing field they are in to and what kind of experience you need for this job. I called the office and the person I spoke to was very pushy about having me come in on that day after my other job.
I wanted to get more information about the company but she had not answers and said sorry I just make the appointments. I found out later after doing more research on this company that they are in business with Cutco Cutlery selling their products and you have to give them up front $150 to buy marketing materials needed for this job. I called back the office and I told this to the girl she was clueless. I wanted to speak to manager but she was like I can't leave the front desk. I told her to call who ever is there so I can get more information on the company which she did not. I told her something is not right about this company and the job ad they have on craigslist is misleading and lie. I told her this is scam and she did not respond and I was like helloo you there and she said yes and said I have go, bye.

Comments
United States
Online Scams

More Vector Marketing complaints






Comments

Sort by: Date | Rating

People are debating about vector marketing since decades. It looks like circular logic to me. Those who believe in vector marketing thinks vector marketing is not scam and those who don't believe thinks it is spam. Here is another site where people are discussing about vector marketing http://www.squidoo.com/VectorMarketing
. It is an never ending argument.

I found them misleading at the location I went to. I was also annoyed that they called me, when I specifically asked to be contacted through email. But thats just me.

I worked for Vector while in college and think that they are a great company to work for. http://www.petitiononline.com/vector11/petition.html

The only people who say that it isn't is in management. They make you feel special and want to sell it to make 10%... little do you know, they make 50% when you make 10% so they feed on the fresh meat. Very Unethical. This should be an ethics debate not if its a scam. Even though it is. Furthermore, Vector Management will do anything it takes to get new recruits as far as lieing to their current trainning classes to write down friends names and phone numbers as a "memory exersize" then call them and say you recomended them for the job.. ETHICAL? I work their for my "fast start" the first ten days and work my fucking ass off calling people all day and night trying to set up appts. Needed to go into the office to make calls for hours. Work at least 60 hours in those ten days and spent over 100 in gas, when over my cell phone bill that cost 130 more... and payed the 147.71 for the starter set... ended up only selling 1, 799. making just over 170... So i LOST money AND put in 60+ hours of work..

I recommend any student that sees a VECTOR brochure on a college campus bulletin board immediately without hesitation remove it so no unsuspecting college student will get caught up in the VECTOR MARKETING SCAM!! A red flag should go up if you continue to get phone calls from vector any day or night even on a sunday! Run the other way if u dont u will be out a $145 for a knife set and they will make u pay for a demonstration knife set. If one your classmates should ever bring up the name VECTOR make sure they look up 419legal.org and they will come to realize that it is nothing but a scam, hopefully they will not go any further and write out a check for any cutco knife set.

I agree wholeheartedly and they don't even pay for your training. This is why they try to get High School and College Student primarily because they know your naive. Every ethetical company has paid training and puts you on a reserve and your an employee not an independent contractor.

I FEEL THE SAME WAY THE SALARY AMOUNT GOT ME. I WAS TOLD TO COME IN FOR AN INTERVIEW AND THE RECEPTIONIST TOLD ME TO BRING A PEN AND PAPER. SHE ALSO TOLD ME THAT IF THEY KEEP YOU FOR NINETY MIN. THAT MEANS YOU ARE DOING GOOD. TO MAKE A LONG STORY SHORT I FELT LIKE IT WAS A SCAM. THE MANAGER THAT INTERVIEWS YOU HE WILL TELL YOU THAT ACCORDING TO WHAT YOU SAY DETERMINES IF HE WOULD ALLOW YOU TO GO ON TO THE 2ND INTERVIEW. WELL I MADE IT BUT IT WAS REAL BORING GOING THROUGH THE PRESENTATION. THE MANAGER ALSO SHOWED HOW THE KNIFES WORK IN CUTTING OBJECTS. AFTER THE PRESENTATION YOU GO THROUGH THE LAST INTERVIEW AND THE MANAGER MAKE HIS DECISION. I WAS KEPT BUT THE PAMPLET THAT THEY GIVE TELLS YOU THAT IN YOUR TRAINING YOU W0NT GET PD. I REALLY THOUGHT THAT I HAD A JOB. CHECK INTO THIS COMPANY BEFORE YOU GO ON TO THE NEXT STAGE.

It is interesting how people who have never actually worked for the company or went through training and quit because they were "misled". If that is your response to Vector than you can tell it is more of a character trait and you will find that in every event in your life that promotes growth and continual support you will either avoid it because some how you dont feel competent or you would just make things situational instead of maybe recognizing that you just didnt put forth a minimal amount of effort. I have never been so happy in my life, i have met some of the most wonderful people in this business including my best friend and boyfriend of two years. I have over 250 customers and there is nothing special about me. I know that everytime i leave someones house that they are happy with the service i provided and I may not have that check for the rest of my life but they will use their Cutco everyday forever. Success is a choice, and instead of complaining about a company that has been around for 60 YEARS and has over 15 MILLION CUSTOMERS, find something that you are passionate about and have the abililty to do instead of trying to coerce other people into believing things you make up because you are insecure.

Personality trait? You've got to be kidding me.

Please, tell me how this is NOT sketchy in anyway.

I received a letter in the mail from Vector. (I have never heard of the company in my life, and at the time I was not looking for a job.) The letter states that the company is looking for new employees and that I have been selected to go to an interview. Upon calling the place, no information is given to me on what the job entails. Supposedly the information on what I would be doing if I worked there is "classified." The only information the woman told me was that I could go to the office and fill out an application.

I set up an interview, go to the place around 6 pm, which is out in the middle of nowhere. I walk in, am greeted by a bunch of "employees" that are around the same age as me(18-22). There were flat screen TV's in the lobby and rap music blasting in the background while I'm escorted to a room where I fill out my application. There were around 7 other people my age sitting at tables righting on a piece of paper.

Once I'm done filling out the application, a man walks in wearing jeans and a t-shirt. He makes us all sit around his desk where he begins talking about all the money we will be making. Eighteen dollars an hour to start off…then goes on about all the lavish trips some of us might get to go on if we meet a high quota.
After the man is done talking about the company, he says that he's going to interview each of us one on one with him.

I ended up getting hired. I was set up to go into training the next week.

I was excited at first, told a couple of friends I got a job working for this company. One of them informed me that the company was a scam and that I need to watch out because his younger sister worked for them a couple of years ago. So, I decided to look them up on the internet. I found THOUHSANDS of complaints about the company. I decided not to go to training and quit the job all together.

I received phone calls from the company, asking me if I was still interested in working for them. I also received numerous e-mails from the guy that interviewed me stating that he's really interested in having me as an employee. Eventually the e-mails and calls stopped after a few weeks.

If you quit a job 99.9% of the time, they DON'T GIVE A FUCK! They don't care. They don't constantly try to get in contact with you and waste their time.

If you still think this is a reliable job and a good place to work, then I feel sorry for you. This company is ALWAYS going to be in business as long as there are naive people willing to work for them.

This is like a horribly ran Amway Global/LTD social networking "business". I don't personally suggest getting into any business like this, but if you do want to get involved with something like this, atleast choose the well ran one; Amway Global/LTD.

Please be aware that there is blatant Astroturfing being done by Cutco people using Radian6 or similar software!



Videos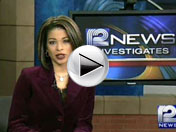 Latest Groups
Today's Mess-Up Photo