Share with Others
Recently Discussed Complaints
Consumer Tips & Tricks
Latest News & Stories
Latest Questions
Vauxhall Complaints & Reviews - Terrible experience

Vauxhall Contacts & Informations

Vauxhall

Terrible experience

Complaint Rating:

I purchased a brand new Corsa SXi 1.4 from Sherwoods, Stockton on Tees, Cleveland on 1/12/07. It is the worst car I have ever had re performance and design but I expected it to at least be reliable.

To date is has broken down completely on 3 separate occasions and the AA have been called for assistance. The second occasion it broke down in December 08 was 2 days after a 2 day full service. At that time they kept it for approximately 1 week - I was given a courtesy car on that occasion. The third occasion was on 19 January 2009, a few weeks after the previous occasion, it broke down completely yet again. The car was towed by the AA to the Vauxhall garage in Northallerton and from there it was taken to Sherwoods at Darlington - I live in Yarm.

The following day I was told Sherwoods at Stockton on Tees had no courtesy cars. They couldn't repair the fault so I lost a days wages. Later that day they said I could have a rented car from Enterprise but I had to wait for someone to return a car later that day. I was asked to pay a £50 deposit which I would be returned when I returned the car. Then they advised me to pay £10 per day as an insurance against stratches etc to the car as if they found any damage I could end up paying a substantial amount so I felt I had no alternative but to agree to pay this. I was then informed they'd made a mistake and I only had to pay £5 a day.

It is now 22 February and my car has still not been returned to me. In the meantime, Sherwoods advised me to stop paying the £5 per day to the car rental company and owing to the length of time I've had the car, I stopped paying this amount as it was getting to expensive.

I have sent a complaint to Sherwoods at both Stockton and Darlington branch plus the Head Office of Vauxhall. I did eventually receive an acknowledgement of my complaint from Sherwoods at Darlington and a phone message from someone at Sherwoods at Darlington asking me to ring him and that they would try and resolve the matter. I rang the person concerned on 3 occasions but he hasn't had the courtesy to return my call re the complaint. My main grievance is that the car is totally unreliable and I've lost confidence in it altogether. I feel that I shouldn't have to incur expenses for an alternative vehicle when my own car has problems due to no fault of my own (up to now I've paid over £90 to Enterprise for the rented car which they debited direct from my credit card). It was only when I received my credit card bill that I noticed the amount which Enterprise had debited. It does mention in the small print on the agreement that they will do this, so advice to other people renting a car from Enterprise - read the small print.

The car was purchased at Sherwoods in Stockton and no one from the company has acknowledged my complaint. I feel the service is appalling. I am paying over £200 a month for my own car which has been off the road now for nearly 5 weeks and a full week prior to that. I feel that I certainly shouldn't have to pay anything for an alternative vehicle when the car is faulty.

After this experience I certainly wouldn't have another vehicle from Vauxhall and wouldn't advise anyone to purchase a Corsa SXi 1.4.

Comments
United States
Cars, Parts & Vehicles





Comments

Sort by: Date | Rating

I own a astra 1.4 sxi it is nearly 5 years old and as done 38000 miles.The cam shaft as just broken in the middle causing over a £1000 of damage to my engine.No one wants anything to do with it at head office saying it is to old but i think they should help me out in some way only these things should not happen.It has had all the services from brand new.

vauxhall are a joke.i bought a 2010 corsa 1.4 sxi and had nothing but problems with it!! handbrake recall twice, gear shift light not working.both sets of wipers had new motor fitted, grinding brakes, headlight blew and on changing it scratched it so needed to be replaced!! the car was making a popping sound when started mostly in the mornings and then 2 days before christmas engine management light came on had to be recovered by AA as it completely stopped!!! had no courtesy cars so had to pay £50 to enterprise had a coil changed and picked the car up new year.then 3 days later exactly the same problem occured again and then had to go bk to vauxhall and the spiral flaps had to be changed in the top end of the manifold!! on completion of the work went to get my car and the wheels had been scratched and all under my valance!!! not impressed with vauxhall at all, they have had the money for the car already and i dont feel im being treated very well at all!!!

don't bother ringing customer care, the call centre is across the other side of the world and i have been waiting 3 weeks for a response for my complaint! waste of time and money!

i bought a new car from vauxhull staples corner london nw2 1ly.car registration no.LM59YDN on 27 feb.i had an accident all the front is dameged and the AIR BAG did not open WHY WHY my car now is with the insurance for repaire. my email.. wael_mbp@hotmail.co.uk

i bought a new car from vauxhall staples corner london nw2 1ly. car registration no. LM59YDN . on 27 feb. i had an accident and all the front is dameged the AIR BAG did not open WHY WHY. my car now is with the insurance for repaire. thank you please reply

i was meant to get a 57 corsa design from peter vardy motherwell scotland they told me i would get it between seven and ten days i waited two weeks when the first time she told me to come and view the car and pick it up an hour before i went she cancelled saying the last owner still hadent handed in her v5.so two days later i went for the car the alloys were all scratches so was the bodywork there was even a scrach covered up with a paint brush but because i was so fed up with all the hassle i was going 2 take the car and get it fixed at a later date.but then they ask me for a letter of my settlement figure she dident even tell me to bring that i mean when im going to pick up a car i expect them to tell me what to bring.i was that fed up with it all i walked rite out the showroom in disgust i even forgot to ask for my twenty pound deposit and they dident even have the decency to send it back to me.at the end of the day its so unproffesional and theres no communication il never be back in that garage...thanks alex mclatchie

I have a 2007 Vauxhall Corsa Life with 34, 500 miles on the clock it needs a new engine and wiring lomb.
Vauxhall Customer care Don't Care and nether doe's the MD Mr Duncan Aldred

I had my Astra TDi in for a cambelt and service at WILSONS in Epsom and have had the worst experience ever by theses rip off artists. Soon after the service the car had an electrical failure on the motorway and broke down, in it went and they charged me for a diagnostic that showed LV error codes but they couldn't fix the problem. Got the car back with a loud rattle so in it went again, they charged me for other unrelated parts and upon picking up the car said the rattle was not as bad! Took it to an independent mechanic and found the AC pulley was faulty. Mysterious how all these problems occur after they have my car in each time, will never go back and refuse to give them any more money to fix jobs they screw up, AVOID at all costs!!!

My partner purchased a brand new Vauxhall Astra Twin Top in 2006 she has done 27, 000 miles to date, and her car is in excellent condition. Yesterday she went shopping and when she got home she was unable to open the boot, we took the car to Sittingbourne Vauxhall main dealer who contacted us to say that they had got the boot open and the repair would cost around £260, I asked what was the cause of the boot jamming and incredibly I was told that it was wear and tear on the electrical wiring caused by opening and shutting the boot. I have owned cars for over 30 years and I found this statement so rediculous that I contacted Vauxhalll head office hoping for support, however they stated that owing to the age of the car it was not down to them either, the customer service agent also asked whether the car had been regularly serviced by Vauxhall, I informed him that it had a full service history but not entirely by Vauxhall, he intimated that this may also be a cause, I have looked at previous services done by Vauxhall and nowhere does it mention that they will inspect the wiring to the doors that open on the vehicle during a service. It would appear that if you own a Vauxhall you should refrain from opening and closing the doors etc.

Well we have decided to sell our Vauxhalll and have just been to Dagenham Motors Gillinghamm to part exchange the Astra and we have been told that we can open the doors on a Ford motor vehicle as often as we like.Vauxhall will never see our money again.

looks like leaking roof problems and broken boots are aproblem with twin tops we have been told that even the rubber seals should be lubricated every year our roof seals have been changed that often we would have had a chance if it was true. never heard such crap

Corsa 1.2SXi on its FORTH coil pack in 3 years and 22000 miles. Last one went 10 days after warranty expired and 14 days after its 3 year service (at a Vauxhall dealer). Vauxhall now want over £200 just to look at it! The AA have already replaced the Coil pack (£230). Vauxhall Customer service just blurt out the usual out or warranty excuse...

I purchase a Vauxhall Vectra 1.8 exclusive on 07/04/2009 from W.J.King Group, it has 5000 miles and under guaranty. The car it been service by Vauxhall NOW in Staple Corner in London. On 08/06/2010 ( 11666 miles) the air con stop working. Charge to check and recharge gas £69.00. On 02/07/2010, ( 11752 miles) again the Air Con, stop working. this time was the condenser. After a big argument, the condenser was change under guaranty.
On the 12/06/2013 (25759 miles) again the Air con, stop working, NOW keep the car to see the the problem. The Condenser gone again, charge for looking the problem £120.00. To change the condenser £320.00. This half of the price, after a big argument Vauxhall is going to pay the other half of the cost. Please could somebody comment on this. Ray.

5months ago I bought an INSIGNIA 2L DISEL from Vauxhall, as they would not take it back 1 week after I had it and first complained about the service and problems with the handling I am still trying to find a way to return or get a replacement. after today it has now become a police matter as I refused to leave the garage as they had failed to repair and identify the problems WHICH AA an independent check raised costing me £200 as I could not clearly trust their so cold health check. thank god I did as it came to light the car was fucked.
I need help as I feel now this car will cost and is costing me far more than its worth and Vauxhall refuse to put it right.returned the car in 1week after contract and informed credit company, had AA check car as proof of my worry, after new tyres fitted same problems with handing and wear on brakes has persisted and now police involved because I am too angry to not shout or refuse to leave site without replacement car to keep.
Vauxhall claim to do repair work but AA report show otherwise as handling issue came up again and again then and has come up now after a different dealership tested, found similar issue plus radiator leaky. if you ask for proof of work done its oh sorry we don't do that or you get pointless notes or after a long wait something turns up, you drive of then the problem is back. Three different Dealerships and same rude and ignorant attitude.

how do you prove there is a problem if they can print paper work saying there is nothing wrong and yet AA say handling and pull to one side is bad plus it will not self correct after turn???? 2011 plate so if warrantee is still active till may why are they being do rude and lazy.



Videos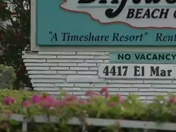 Latest Groups
Today's Mess-Up Photo