Share with Others
Recently Discussed Complaints
Consumer Tips & Tricks
Latest News & Stories
Latest Questions
USA Truck, Van Buren, Arkansas Complaints & Reviews - Awful company to work for

USA Truck Contacts & Informations

USA Truck

Awful company to work for

Complaint Rating:

Contact information:
USA Truck


Van Buren

,

Arkansas




United States


Phone:

1800-334-2942


usa-truck.com


12/18/09

This a company that offers you nothing but good promises, great income, and a new career…Does it sound too good to be truth? Keep dreaming…This is what I found.

Their dispatchers treat you worst than a slave. They think that because you are a driver you're got to be dump and they treat you accordingly. Do you get treated nice? Yes if you're ok with driving all over the place, low mileage pay and $45.00, $120.00, $350.00, and for sure not more than $500.00 paychecks every week, then this is the company for you. They will make sure your pay check will get no bigger than this amount. If someone else tells you that they got bigger paychecks is because they work as trainers or in teams. If you called to complaint that your paycheck does not reflect your mileage driven, they play dump saying that it was a mistake and that you will get the right amount next pay period. How often will you experience this? Every time you get scheduled to go home. Imagine going home expecting at least $500.00 to pay some bills or rent and your pay check is less than $240.00. You already save to pay some bills, but you're counting with this extra money and you just don't get it, and when you finally get to paid your bills you got all these extra charges you need to take care of. Now let's talk about truck repairs. Every single time you go to the repair shop you're told that they can't service your truck till Thursday and today is Monday. What a nice way to tell you get out of here, I am busy and don't bother me. How many times did I experience it? 4. How many times did I see it? More than 40, I am not exaggerating here, and if they finally service your truck, you're up for a good surprise; they take lots of short cuts on everything. The only time your truck gets good service is when you're broken down in the middle of the highway. The biggest problem is how this affects your income, and I already mention they don't really care about your income as long as they continue to get their hourly pay or their monthly salary. If for any reason you're not happy with your mileage, truck, or dispatcher your manager will tell you to leave the truck right there, don't mind the cargo or how you'll be able to get home, they will tow the truck and by the way you're paying for it. They have what they called an escrow account, money is deducted from your paycheck every week and deposit in this account to pay for any damages or tow expenses. Did this happen to me? Yes it did, 1600 miles away from home, since you get mediocre paychecks not enough money to get back home. Do I know if this happened to other drivers? Yes at least 3, all from the same orientation class. The orientation class was about 60 people, and they started selecting drivers, at the end of the orientation only 18 drivers got hire, the rest were sent home for multiple reasons, most of them did not agreed on low pay. Why did I take this job, if the pay was not what it should be? Like most people I told my self that I could do this, and once they notice my performance, I'll be able to get a rise. Picking loads on time, delivery on time not matter how long the distance or the weather. Did I ask for a rise? Yes I did. Did I get one? I kept on dreaming.

How good was my truck? 2009, with an APU. Does everyone get this kind of equipment? Not, only in your dreams my friend. If this makes sense to you, and the income is ok with you, I guess this is the right company for you to work for. If not, then don't even try it. I wish I could be able to tell you more but I have to go.

Sincerely: Dump truck driver

Comments
United States
Job & Career

More USA Truck complaints






Comments

Sort by: Date | Rating

USA TRUCKING COMPANY IS THE WORSE ON TRUCK AND EMPLOYEE SAFETY, HELL THOSE TRUCKS HAVE DUCT TAPE HOLDING THE MIRRORS ON, THE FUEL CAPS ALSO HAVE DUCT TAPE, THEY TRY TO SCARE THE DRIVERS BY TELLING THEM THAT THEY WILL FIRE THEM, TAKE THIER C.D.L AND PUT THEM OUT ON THE STREET, I KNOW IT IS HAPPENEING AT THIS MOMENT, MY SON IS STUCK IN VANDALIA OHIO BECAUSE OF THAT PIECE OF SHIT TRUCK HE HASNT BEEN HOME IN 4 WEEKS, HAS NO MONEY FOR FOOD AND THEY STILL WILL NOT GIVE HIM A LOANER TRUCK UNTILL HIS IS FIXED, MY ADVISE IS TO STAY AWAY FROM THAT COMPANY AND THE TRUCKS THAT START WITH THE # 8...YOU DRIVERS NEED TO BAND TOGETHER AND PUT A STOP TO THEM TREATING YOU EMPLOYEES LIKE SHIT.

that is for shit i am suppose to go work for them om monday pete

i am going to work for them on monday i might change my mind thanks cliff50

This is all true my husband has been training for 3 months and is still getting the run around and we have only seen each other a total of 7 days in 3 months the trucks are awful driving over mountains with no jake brake staying in the desert with no air conditioner and bringing home 299.00 for 7 days work driving everyday training and showers are 10.00 at the truckstops plus eating out everyday its very expensive this company is nothing but a GREAT BIG LIE!!! DON"T USE THIS COMPANY AND DO YOUR RESEARCH BEFORE YOU START DRIVING WITH ANY TRUCKING COMPANY!!!

i worked for usa truck for 6 motnhs in reality if i add up my down time with them and the time i spent waiting for thier P.O.S. trucks i maybe drove about 4 1/2 months. they never send you home they send you to places no other driver in thier company will go. then they love to pay you nothing. the best is when my fleet manager said "yeah they are gunna raise the pay for short runs" that was after a 2 weeks stretch of driving no more that 400 miles a day with 2 seperate deliveries. thanks for getting my hopes up for nothing, never saw a good pay check with usa. i should have just stayed with my shitty gas station job i was getting 600 every other week with the possibility of 900 on a good week. usa also tells you they'll pay for your tickets. lie!
In oct. or nov. don't really remember. i received an over wieght ticket, from a shipper that they have had problems with along the lines of over loading. i fax it in and they(fleet manager and liscense and permits) say well get that taken care of for you. 3 months of waiting for loads, picking up another truck(went thruogh 3 trucks 07 9200, 09 prostar, 10 prostar), staying out for 5-6 weeks and being home for maybe 36 hours driving 3 hours back to vandallia just to get to a load 3 days early but sitting on it for 2 days, i find out i missed 2 court dates and that my liscense is now suspended(02/27/2011 and i found this out on march 3rd).
Oh by the way if you don't like the load your on and your new with the company("6 months") you can't request a different load. I said to my dispatched i wanted a different load because north eastern new york was getting hammered by snow and i thought it would be a smart idea not to send me that direction. them "so your telling us you quit?" me"no, the weather is bad up there and i don't want to travel into bad weather with this truck considering its running funny" them "if you don't take it your fired". they also don't like to tell you that for most of the loads you get to drive illegally. none of the loads i picked up were given the proper amount of time to deliver, ecspecially the short runs, 300 miles and they gave me till 8 p.m. the next day, and delivering early chap's their ass!!!
Don't drive for this company, you'll never make money and you'll never visit the west coast or get a load that runs that long, oh and as far a that zip code pay, the head guy looked up an error i made with my log book and it showed me exactly the distance from one zip code to the other, oh and i got fucked hard on a load that went from west virginia to knoxville tennesse, they paid me for 250 mile on a gps its well over 450 miles. fuck them, cause they will all but fuck you. cause god knows if your pertty lookin' they'll try!!

ive been with them 2 years now..been driving truck for 14 years, , i completely disagree with the refusing the load because ny its snowing..welcome to trucking buddy..your not in an office and guess what it snows..stop complaining about it. Take the load..drive what you can untill its unsafe to drive then stop..thats what you should have done instead of flat out refusing it. This is how they weed out the wannabees that only want to drive in the sun..ive driven through hurricanes tornadoes snow ice freezing rain..it happens.."running funny"?? seriously?? Send a breakdown msg stating apparent problems and they will fix it..cant fix a "running funny" truck lol..As for trips..yeah they are a medium haul company as stated..200 to 500 miles mostly on tight schedules alot of the time..dont look at it and say i cant..say i will pick it up and will let you know my eta..they will work with you..my fleet manager (ive had 2 since being there) have always either relayed the load or rescheduled..And..theyre pay rate is set..it has never changed...25 first 6 mos...29 after 6 months...34 after a year..you actually think with 6 months or less driving experience theyre gonna pay you like someone whos got 2 yrs to 30 yrs?? think again..It is an entry level company for those that choose to move on..after the first year it gets alot better..you just have to give it time for you to prove yourself..COURT DATES?? for what?? you got your license suspended?? sounds like you got some tickets lol..THEY WILL NEVER PAY FOR TICKETS!! they will pay for one and deduct it from your check..IT IS YOUR RESPONSIBILITY TO CONFIRM EVERYTHING!! you should never go through a scalehouse without scaling anything over 34, 000 lbs..you didnt scale it so you got a ticket..they gave you a chance to become a real truck driver over time..took a chance on you and seems like you screwed up and are blaming them..i do just fine here..first 6 months sucked..but you gotta work your way up..you think youre going to be on the top of the list for loads coming in?? no youre going to get the crap runs for a bit untill you move up by PROVING yourself..not crying and screwing up..36 hours after 5 weeks on the road?? no way bro..you get one day off for every week out..if you didnt take it thats your fault..i stay out 4 or 5 weeks at a time and get 4 or 5 days off without question..this is a tough industry to get started in..if you cant hack it and get experience..or get tickets and refuse loads..yeah they will tell you to go somewhere else..this is what is wrong with the trucking indistry..whiny newbie wanna be truckers who cant hack it and blame everyone else but themselves...good luck to you..hope you can hack your next adventure..I make between 600 and 900 a week every week..the economy sucks..deal with it.

oh and i been here for 2 years..never refused a load once..and if i did..they would tell me same as you..fk off take it or your fired..after your first year and a half you might be able to suggest..but in the end..you take what they give you..if you are at a job..your boss tells you hey you need to put those washers in that box..you say ..i dont want to..its too far to walk..wouldnt be a good idea for me to do it cos i might slip on the floor...im sure you will be met with "so youre quitting then" answer..ENTRY LEVEL driving position..thats what they offer..do your time..suck it up..dont be a whiny baby..and move on if you must but dont bash a company for giving you a job and you refuse it or screw it up by not scaling your loads..

This is all true my husband has been training for 3 months and is still getting the run around and we have only seen each other a total of 7 days in 3 months the trucks are awful driving over mountains with no jake brake staying in the desert with no air conditioner and bringing home 299.00 for 7 days work driving everyday training and showers are 10.00 at the truckstops plus eating out everyday its very expensive this company is nothing but a GREAT BIG LIE!!! DON"T USE THIS COMPANY AND DO YOUR RESEARCH BEFORE YOU START DRIVING WITH ANY TRUCKING COMPANY!!!
Well...first of all if you have a family..otr is not for you..7 days in 3 months training??? sweeeeet thats good..i dont get why youre mad??? welcome to trucking truckerswife..no jake brake in the mountains??? pull it over and send a breakdown msg..thats a dot failure and the truck should not be driven..or be a real trucker and pick the proper gear and brake properly untill you can get it to a shop..I WILL STATE AGAIN..IT IS THE DRIVERS RESPONSIBILITY TO REPORT UNSAFE THINGS ON THE TRUCK OR TRAILER PULL THE TRUCK OVER..PUT OUT YOUR TRIANGLES SEND A BREAKDOWN MSG AND GET IT FIXED..they will not allow you to drive an unsafe truck..IF YOU REPORT IT AND DONT DRIVE IT..i have never had one problem with them telling me to drive an unsafe truck after putting it on the qualcom..i dont know why these trainees think this is so easy and everything is gonna be so sweet..takes time to get experience..time to learn to deal with fleet managers..time to prove yourself and get better loads..USA truck is definetly an entry level opportunity..thats what it is an opportunity to get your foot in the door..prove yourself and become a truck driver..we dont make millions of dollars..aint gonna happen..but you have to give it time..be aware of how to play the game with fleet managers..my first one kinda sucked but he was ok..mine now is the shiizz..i still get crappy loads..my last 2 weeks have been under 500 bucks..but then maybe next week itll be 900 ;)..just stop crying about it..if it aint for you and you cant hack it..give up and do something else..but dont bash a company for giving you a chance to do something thats hard by nature..being a truck driver sucks..its lonely..tiring..poor..dangerous as all hell..but i wouldnt want to do anything else cos i love it!! i couldnt work in a factory or behind some wall..

showers are free with 50 gallons of fuel..i spend approximatetly 50 bucks a week on food..i have a fridge and a lunchbox cooker..hot dogs..peanut butter and jelly..fruit cups..jeez you get 52 bucks a day tax writeoff for daily expenses..if you got kids thats a big tax deduction come taxtime..it takes time to get in the groove..you have to sacrifice and learn for the first year if you want the worst job in the world lol..noone will thank you..noone will hold your hand..noone will ever tell you good job or great work..we do this quietly..risking our lives to bring the people their goods..its what we do...think of all the hard things mankind has done without crying about it..where would we be if people cried every time things got a little tough..this is the only place where jobs are offered easily..nothing about this is easy..it becomes easier but every day has its moments. USA truck is an opportunity for inexperienced drivers to get experience..take it for what it is..take your lumps and get that experience under your belt and it gets better..cant quit after a few months..people spend thousands upon thousands going to college..yet when they get out they get entry level positions paying crap and get sh1t on..but after few years..they can get where they want to be..noone is gonna make you a truck driver..you have to do it for yourself!!

as for driving illegally??? i have never driven illegal..once put on the qualcom its in writing..they will NEVER force you to go over your hours..you have to stand your ground..its your tickets..your jail time..your life if you drive illegally..i have never had 1 problem with usa truck trying to make me drive illegal..if i cant make it..i say so and give them a time when i can make it..they will either bump me off the load or reschedule it for later pickup..you as a driver..you have to give them options as well..tell them i cant make it in my 14..i can make it at 07:00 am tomorrow..they are sitting in an office..they dont know untill you tell them..communication..teamwork..options..not just giving up..

I too drive for them i hope and pray they go belly up and sooooooooooon.

Im glad you posted milkman. I have been seeing LOT of negative comments about USA truck. I was really starting to get worried. Even though im pretty much starting over, i already have my CDL, and have some previous experience. so hopefully my transition will be a little less painful. Maybe ill see ya out there. -moj0

Worst company ever I had a stroke now I got terminated 2 wks later and insurance cancelled while still under a doctors care and still being diagnosed and still requiring further tests. They are scum and treated me like I was some kind of criminal, only because I had a stroke and they thought they might have a workers comp claim filed against them. They immediately stated they would deny my workers comp claim because my stroke was not work related...how the hell do they know that when then never had a doctor examine me. If that were true? Why are there so many studies and articles like NIOSH online stating the high occurences of heart attacks and strokes and lung cancer amongst truck drivers? Deep vein thrombosis etc. Trucking life puts workers in the zone of an unhealthy physical condition because its a sedentary lifestyle, working long hours and lack of many healthy diet options, also breathing in diesel particulate matter everyday at the truckstop causes a high level of lung cancer. USA says I had a stroke because of poor health choices I made and disregarded all of the studies that say being a truck driver causes strokes and heart attacks...and USA came to that conclusion without ever spending a minute with me in my life, to detirmine I make unhealthy choices. Now I have been off work 2 months with no income. I have a spot on my lung that needs further testing that i cant get due to no longer having medical insurance, no job, and having to be insulted and talked to like I have a tail, all because I got sick, from working in an industry that thinks its exempt from protecting its workers from the dangers that exist in the work place. And for you truckers that say...toughen up trucking is not for softees, you are the exact reasons why carriers abuse it workers and think they can get away with extreme treatment, that no human should have to endure. Whoever heard of having to live in a box for a month or more or even 3 weeks without being able to see your family then get lousy pay. Curse you USA!

The only thing that will change by going to different trucking companies is the name on the side of the truck, notice not one driver here stated they did any wrong doing i.e., lack of respect, late for p/u and delivery, pay advances, failure to communicate in the proper manner, etc. Good luck to all, .

Ok for all you new in the trucking jobs stop crying look at the trucks today APU's air heat fridges micros GPS TV's when i started we had a one bunk bed your air was open the side doors for air i read some of this stuff on here and laugh what baby's you start low work your way up just like in the military if you get a shit load so what take it and they will see your a runner they want to see if you will complain they do weed out complainers and if your truck is unsafe they won't fire you they will be happy you did a pre-trip you know who you are that don't do pre-trips as for eating out buy food for the truck i used to treat myself one time a week it was dinner or breakfast that's it its called a budget i would get a bread box bring tuna, peanut butter and jelly, water, mayo, mustard, salt and pepper, sardines, you name it you can store it on your truck because as a trucker you naver know were your going to end up but you won't be hungry or with out water if you make 500 a week that is awesome 2000 a month better then 7.25 at Burger king LOL so go on don't bash the company shit happens use your hours wisely i seen guys get a load drive 6 hours and stop for there 10 break LOL if i had a 400 mile load and the hours to get it there i would go deliver it that day or park out front of the place i was there then i would do my 10 hour break if i could not park there i would be close trust me one day i ran 3 250 mile runs that was 750 miles for the day i took all the little runs at the end of the week i had 2900 miles not bad for little runs it was a bad week but 2900 miles is a good bad week one time there was this guy complaining about a 90 mile run he worked with me at USA truck we were sitting at a truck stop in PA i called my fleet manager and asked for the load i got it took it to the place and the company owner gave me a 100 bucks for getting there to keep his line running for his employees so they could get overtime i was like awesome !! Then for running the fleet manager got me a load to Washington state and by the way i'm returning to USA Tuck to work for there a good company just give them a chance ! good luck out there drivers and be Safe...



Videos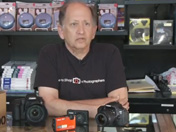 Latest Groups
Today's Mess-Up Photo