Share with Others
Recently Discussed Complaints
Consumer Tips & Tricks
Latest News & Stories
Latest Questions
USA Shopping Club Complaints & Reviews - Unauthorized charges

USA Shopping Club Contacts & Informations

USA Shopping Club

Unauthorized charges

Complaint Rating:

Contact information:
USA Shopping Club


United States


www.usashoppingclub.com


Fooled my wife into thinking that this was a credit card that could be used for anything she wanted found out different, now the fight is on to regain our money plus the over draft in our acct usa shoppingclub is a frisking rip off all around the clock they need to be shut down cause they say they never got my money but I know someone did it cost me more than what I wanted to spend someone do something about them rip off bustards please do shut these rip offs down before they burn more people off now.

Comments
United States
Online Scams

More USA Shopping Club complaints






Comments

Sort by: Date | Rating

first of all I been with the company for awhile now .They havent riped me off.Their prices are sometimes
high but then agin they send you the product and let you use it while paying for it.
They have good products, plus they build your cridet.If you had perfect credit you wouldnt be here.

I think their prices are way too high. It is a rip off company. They take advantage of people with poor or no credit by charging outrages prices for items that you can get elsewhere for 2 to 3 times cheaper. For example, a 2nd generation ipod touch for approximately $495.00. You can buy an ipod for around $200 anywhere else. Even for some of the items that seem to be reasonably price are too high if you do your research. You can find something on their website for ruffly around $40.00 and think that's not too bad but, go online to other websites like amazon and find the same product for $18.00. Don't forget you have to pay for shipping. They try to make their card sound good by saying there is no interest applied to the card. Of course not, you are over pricing merchandise. I'm surprised this company is still in business. They also con people into getting their card by using other websites. You know, where you agree and put in your bank account information for something, without reading the fine print find you had a huge chunk taken out your bank account for their worthless card. The only good thing I can say about this company is a $7, 000 credit limit can look good on your credit report. If you have this card or are thinking of getting one, use it for small purchases less frequently to keep it active. Since this company likes to take advantage of people, I wish they would at least report to all 3 creditors. They only report to Trans Union and that is the one that is least likely to be used by companies. Go Figure.

Thank you for the information I wish I read this before I singned with them yesterday. I will go ahead and use them for now but yes they are over priced.

OMG you should NOT have signed with them!!! They are scam artist!! They take money from your bank and then beg you to sign with them!

THat's why these businesses are still working, because people fall for their scams!!

Damn, I wish I would've read this first. Those assholes called me yesterday and got my information, they're sending the card, but I'm going to go tell my bank to not let this company pull funds from my account cause it's fraudulent. I can at least save other Soldiers by reporting this in, and they can black list these bastards.

Total scam, I didn't see it coming. Please everyone do not use this service. They just rip you off. They are taking money from the poor people. CALICO

I am sooooo happy I found usashoppingclub.com and shopping.usamemberbenefits.com and that they found me. I like the way they complete a person like myself and my family. We our trying to keep what we have and they help us by offering roadside assistance (for our used vehicle), prescription benefits (for my medication I take everyday), $300 in grocery coupons (for our family of five), trusting me to do the right thing and give me somthing for little or nothing and straighten up me raggedy credit. Thank You Member Services. Signed, A Proud Wife and Mommy

I have been a long time member and when I first signed on with them they did promise to show good on my report. I was a 420 at the time and just awoke to the thing called credit and why I actually did need it. I used my credit irresponsibly and specifically so I could keep my children sheltered and fed. I always figured I could clean things up later. Well, later never cam and never came until I was finally working a decent job and when I thought my life was going to change for the better I went to buy a home. I could have wet myself when I learned all about credit in a crash course. USA Shopping helped by giving me the credit lines I needed and they did report to all three companies. I even recklessly charged about $100.00 of movies on the first card just to show a n active revolving account.

Naturally I had my reality check and frankly, when you mess your credit up to the point that no one will do anything for you until you fix your credit, well you better be happy they even extend a line of credit. I understand because I have been through it. How can I trust you if you are showing me by your credit score that you do not want to pay your bills and you have been placed in collection for so many creditors already? What makes you think you can pay this bill when you cannot even pay the ones you already have.

It was the yr 2000 at that time. Now in 2010, I have 2 accounts with them and then another with a smaller limit and that is it. I still do not use them much but the are helping my score and I have come up to 600 now. All I have left is to payoff one more item and wait until Feb. 2011. I will activate the second line of credit and I will be able to purchase a home.

Agreed that they charge outrageous amounts for their items but would you be able to buy the same thing on credit with the store credit line somewhere else? If you can then by all means go the cheaper route because that is what shopping around is all about, finding the cheapest price for the same quality product. I certainly would too. If my credit is good enough for a $5, 000 or $12, 500 limit anywhere else and I can get the merchandise at another location then you better know I will go there first and my account here will be minimal.

BUT, if I cannot get a line of credit anywhere else and I need things and these guys are the only ones that will help me on my road to credit repair, credit health or taming your credit, then this is a good option. The 1 thing that you must have though is that you must have decided to truthful with yourself as well as others about what you did, how you did it and find your road to recovery. You MUST, read all the documents you get and read ANY and ALL Contracts Before you sign off them. If you did not read it and you were shocked by them taking the first funds out of your account when you first secured it then the fault lies in your field and not theirs. If there was an overage of what was contractually agreed upon pulled from your account, double check your account and call them with a nice voice and show them your smile when you talk and ask them to help resolve the issue. I have learned over these last ten years that if you are mean to them, well dangit if they don't hang the phone up your tail.

Think about it: I am not going to be nice to you if you are not nice to me. I am here to help you and I certainly do not make the money to be screamed at and yelled at and called every name in the book. You want something from me, you better be nice to me and give me something I want for me to give you something you want. this is business, this is the way it works. No ever said it had to be fair but they do have to abide by law and signed documents are strong evidence in a courtroom and a good attitude will take you years farther light years faster than an angry attitude. just smile to their face(phone) and then when you get off the phone or when you get home run to your room and beat the living daylights out of a pillow on your bed because that is the one thing that is easily replaceable in any home. Do not take the anger out on others because you are where you are because of the decisions you made and you put yourself in the situation in the first place and any court will tell you that ignorance is not a reason, you should have investigated the matter.

I am neither for or against them myself. I just see both sides of the picture because I have been there and done that already.

I do hope you all get your issues resolved in a good resolution for all parties and God Bless you all!

SCAM... thank god I check my bank statements. There's going to be a big dispute. I don't know how they received my info. I checked their website and it wants you to sign in with an account number. Never Received one. Checked out their customer service page and they are only available mondays through friday. WTF. Any company that works for their customers should be available at least through email if not by phone seven days a week. I am one hundred percent sure that I did not sign a contract for this company. I deal with contracts every single day at work (thats 60 hours a week).
And for the record, MY credit is not at all bad, its tier 1.

I can't believe what I am reading? USA SHOPPING CLUB IS A FRUAD A SCAM AND PACK OF WOLFS WAITING FOR SOME INNOCENT PERSON LOOKING TO GET A PAYDAY LOAN. These jerks ripped me off for 149.00 out of my checking account without permission, SO GUESS WHAT USA, I REPORTED YOU TO THE STATE ATTORNEY GENERAL'S OFFICE AND THE POLICE. DO NOT DO BUSINESS WITH THESE JERKS IT IS A RIPOFF NOTHING MORE..

u al r foollssssss so shut ur assws n fuck offf

USA Shopping Club is not a credit repair company - they are not a CREDIT Card and purchasing anything from them will do little or nothing to help your credit. What is worse for membership in the fine print
they charge you 109.95 + 19.95 a month for "elite services" really so if you buy nothing you end up paying over 350 dollars in a year. of course there is no interest. also they are not allowed in some states.
also they claim they will cancel membership at anytime but any debits to your account prior to cancellation "will not be refunded" ...there are laws governing "fitness of sale" there are also disclosure rules
and they have to "present you" with the rules they can't "claim well if you looked for them" you would have found them. They are victimizing the very people that need protection - I highly encourage you to contact your states ATTY General and look into having their ability to "sell" in your state revoked.
good luck.
any one that claims they helped I find it almost impossible to believe. nothing you purchased from them couldn't have been purchased elsewhere for less. So be patient and save - that is how many of us do it.

Hey there, I'm sorry to hear about your experience with Credit USA. I hope you're able to resolve everything with USA Shopping Club/Credit USA and get on with life.

For those who are still dealing with Credit USA, my friend used the report on this page to get their money back and do some damage to the company's reputation:

http://hubpages.com/hub/Credit-USA-How-to-Get-Revenge

Hope this helps you and anyone trying to get their money back.

i applied for a payday loan and they got my account number and when i tried to canncel it they wouldnt!!!



Videos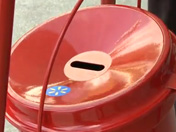 Latest Groups
Today's Mess-Up Photo