US Timeshare Management, Ft. Lauderdale, Florida Complaints & Reviews - No service for $ rendered

US Timeshare Management Contacts & Informations

US Timeshare Management

No service for $ rendered

Complaint Rating:

Contact information:
US Timeshare Management-Ft. Lauderdale


Ft. Lauderdale

,

Florida




United States


Phone:

954-332-1479


ustsm.com


I paid this company $705 on May 7-2009. So far my property has not been listed on the internet, nor have I heard about from any potential buyers. They told me that it would sell within 90 days. There is funds refuneded except if you(the seller) would happen to have sold it within 3 days of you initial payment to the company. Who ever invested not more $351 in July of 2008, is lucky. I have gone through $2600 in the last 2 1/2 years to try and get this property out of my life. Karl Criddle, the contacting agent said he was going to advertise and sell this property through DIRECT MARKETING in Pompano Beach on May 8-9, 2009. I have heard nothing from these people. When I call, I just get the message machine. If I contact them, they ask for my contract #. I was required to send a copy of the contract (yellow) back with all the signatures, etc., and receive a copy of that yellow sheet. No yellow sheet has been sent to my address. June 7, 2009, took the cake. I was contaqcted by a Donald Payne. He was wondering why I had not paid the up-front $ as it was due on April 25, 2009. He also asked if I had gotten an offer from anyone. I then checked their web site and saw that there was no listing. I am beginning to think this company has no advertised listings, that those that are on there are invented. I hope I am wrong. At this point, I know never to go on-line to sell this horrible property for which I have paid in full. I am out $17, 950..00 plus the added advertising funds. KEEP YOUR BUSINESS OF THE NET.

Comments
United States
Timeshares / Vacation Rentals

More US Timeshare Management complaints






Comments

Sort by: Date | Rating

I 100 percent agree with you. I experienced the same problem with this company. Smooth talking salesman Mark Mcgee had to have my $400 by the end of the week, because he had a family that wanted to buy my timeshare. I can't believe I fell for this scam! He sure was easy to get a hold of before he had my money, and after I made the payment and signed the contract, I could never get a hold of him. He would always be "out of the office" "on his phone" or "away from his desk". He would never return my calls. Well it turns out that I am a very persistent person and I kept calling, when I did finally get a hold of him, he assured me he was working hard to sell it, and that it would sell fast. Well it has been over a year, and when I contact the company now, they say he no longer works with the company anymore. I keep calling to this day. The other day I tried calling again, and both numbers I have are disconnected. Well I found out that they are know by a different name. ADC Marketing Inc. thier new phone number is 1-954-467-1021 When I called this new number I asked why they didn't let thier customers know that they changed their name and number. Harry Garcia the "Customer Service Supervisor" told me that they were going to send a letter out to all thier customers explaining to them that they had switched phone companys...blah! I keep calling with no avail, its always the same run around story. Today Ken Rose the "Assistant Manager" hung up on me after I asked how he could lie to people like this, and after I asked him about owner of the company "Steven Coakley", and if his real name was really D'lan Coakley. Ken said he did not know. I was also promised a FULL REFUND by both Harry Garcia and Ken Rose, (only after I called them out for scamming me and lying to me many times, and also telling them that I can have my lawer call them or thier lawyer call me, or have the police check the company.) My check was supposed to be in the mail last week, still not here. Thats why I called Ken today to see where my check was. They always ping pong the phone around so they do not have to talk to me. This is not over for me. I was promised a refund, and that is what I am going to get. Please no one trust this company, they can not keep getting away with this scam. I have filed a complaint with the Fort Lauderdale Police, and they are looking into my claim.
Hope this helps somebody!

I totaly agree. I paid $491 in July of 08 and was told that they don't take on properties they can't sell within 90 days. It is now November on 09. I too tried to call to check on the status of my property back in August of 09 to hear that the phone number i had been calling for over a year was disconnected. It wasn't till i contacted the Better Business bureau that i found out that they changed thier names from US Timeshare Management to ADC Marketing Inc. It is not right for these big companies to cheat hard working peaple when times are so hard right now. That is why most of us are tring to sell are properties is to have more money to servive theses hard times. Than rich people with big companies take our money and don't do as they promise. I have filed a complaint with the BBB. I hope to hear from them soon.



Videos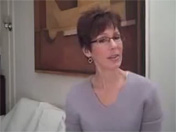 Latest Groups
Today's Mess-Up Photo