US Buildings Direct for steel building, Deerfield Beach,FL 33442, Florida Complaints & Reviews - Scam

US Buildings Direct for steel building Contacts & Informations

US Buildings Direct for steel building

Scam

Complaint Rating:

Contact information:
US Buildings Direct


1182 East Newport Center Dr




Deerfield Beach,FL 33442

,

Florida




United States


Phone:

#8004164482/fx#9542812093


usbuildingsdirect.com


************************************************************************
08102009****** S C A M W A R N I N G ********************** about ***
***************************** US. Buildings Direct **********************
*********1182East Newport Center Dr, Deerfield Beach, FL 33442 ********
******* O#800-416-4482 O#954-28-2100 FX#954-281-2093 *********** ******************** www.usbuildingsdirect.com *********************
I have wanted to purchase a steel building for more than 10-years, therefore, finally on 27 May 2009 I began the internet process steps toward the goal of purchasing a steel c-shaped building 25'W x 25 L x 12'H from US Buildings Direct for $4, 301.00 by combined internet, phone, fax and e-mail sales.
US Buildings Direct had pre-existing buildings that were on sale for liquidation and the buildings had to be moved from the location or sold at discount, therefore, the building they had available was not a special order nor special made for me.
US Building most often require 25% paid up front, however, since this building is on liquidation sale US Buildings Direct accepted only a $300.00 non-refundable deposit.
I paid the non-refundable $300.00 deposit for I presumed that all steps to obtain and erect the building would be successful.
My neighbor down the street just purchased a steel building that he placed on his existing concrete slab and his concrete slab looked identical to our concrete slab.
In past years I struggled for 5-years in a previous circumstance and failed to obtain a county permit for another planned home improvement project which is why I stated to US Buildings Direct by verbal, fax and e-mail expression on countless occasions that, "I will not accept delivery of the building nor finalize the purchase until after all plans, preparation, delivery, finances, county approval and Inspector 100% green-light granted approval to erect the building."
US Buildings Direct stated with confidence that I will not have any difficulty with the county to obtain a permit and inspector approval to erect the building.
I declined for US Buildings Direct approved GEMB to finance the building loan due to an outrageous high 20% variable interest rate.
I chose to attempt to obtain prior loan approval from my personal credit union.
On 27 May 2009 I received a call from US Buildings Direct stating that I am unable to erect the building unless I purchase the base channel arch connect for an additional $793.00 cost for a projected total cost of $5, 148.58.
On 18 June 2009 US Buildings Direct call to state that their office forgot to add the $100.00 cost for freight and fuel charges not increasing the projected total purchase cost of $5, 248.58.
On 18 June 2009 I received a Shipping Notice document by mail requesting my signature to accept delivery of the building on 29 June 2009.
I did not sign the Shipping Notice dated 18 June 2009 and called US Buildings Direct to again state, "I will not accept delivery of the building nor finalize the purchase until after all plans, preparation, delivery, finances, county approval and Inspector approval with the green-light granted to erect the building."
I missed a day of work on 29 June 2009 to spend the entire day at the county permit office playing musical chairs within the multiple specialized county unit cubical trying to obtain a permit.
At the final county permit office cubical on 29 June 2009 the permit was denied because the building plans were missing the required raised seal, signature and date.
White at the county permit office last cubical of denied permit with a county representative present I used my spouse's cell phone to contact US Buildings Direct.
I expressed to US Buildings Direct that the county declined the permit due to missing seal, date and signature on the building plans.
The US Buildings Direct representative responded with, "We will be more than happy to send you the sealed, dated and signed plans for an additional $800.00 cost."
I replied with, "This is unethical and unacceptable business practice for US Buildings has increased the building costs on two previous occasions from: 05272009 $4, 301.00 to 06122009 $5, 148.58 to 06292009 $5, 248.58 and now this is a third additional hidden and unexpected expense. Additionally and again US Buildings Direct stated that obtaining a permit would not be county denied, therefore, I decline to pay any additional costs and decline to continue with the building purchase."
I then disconnected the call.
Just a few days later in the mail I mysteriously received to my surprise a 2nd set of building plans signed, sealed and dated 2 July 2009.
Between 27 May 2009 to 18 June 2009 is a 22-day difference and, therefore, with the unexpected and unrequested 18 June 2009 Shipping Notice document received is when I was first advised that the flat bed truck just delivers the building to the property, however, the flat bed truck does not have a forklift to unload the two large 10'L x 2 ¾'W x 3'H pallets that have a combined weight of $2, 350-pounds.
This 18 June 2009 shipping notice placed the entire coordination of truck delivered pallets unloaded solely the customer's responsibility, therefore, this again delays the project for I had to locate a salvage yard to accept delivery of the building and a vehicle towing service to transport the building pallets from the salvage to the property.
On 10 July 2009 the county approved the permit with an however statement of, "The Inspector will not permit the building to be erected unless the existing concrete slab is proven to be monolithic-poured and rebar reinforced."
The concrete slab did not meet county inspector requirements to erect the building for the rebar reinforced footer was added years later and separately after the initial 4"concrete slab was originally poured.
From 10 July 2009 for the next approximate 7 to 10-days following I attempted to get the concrete slab approved and it was not approved.
Shortly before 27 July 2009 I sent US Buildings Direct an e-mail stating that I am unable to continue with the building purchase and stated why with an apology and regret for we did want to be successful with this building project plan, however, the county requirements are too strict.
On 27 July 2009 I received a US Buildings Direct letter stating that my $300.00 deposit is forfeited and that I am required to pay the full 25% deposit for a building that I never received or face future contact from a collection agency.
The same27 July 2009 US Buildings Direct letter also states that I signed a contract and on the reverse side of the contract is a condition #1 paragraph referring to the required 2% non-refundable deposit.
Additionally, the same US Building Direct 27 July 2009 letter stated that the business has gone through great expense processing the order to justify the forfeit of 25% additional funds from the customer.
I will visit, examine and notate the expense to the business versus the expense of the customer: . . . . . . . . .
US Building Direct expense consists of: . . . . . .
Appx. 3-faxed pages to customer
Appx.5-pages mailed to customer
Appx. 2 or 3 phone calls to customer
Appx. A few e-mails to customer
US Building Direct exercised paper-
pushing and money-squeezing
efforts to bleed the customers wallet.
- - - - - - - - - - - - - - -VERSUS- - - - - - - - - - - - - - - - - - - - - -
Customer expense consists of:: . . . . . . . . . . . . . . .
3-days of missed work in an attempt
to obtain loan, obtain permit, obtain
county approval, obtain inspector
approval, coordinate building
delivery with 3-different businesses
and county approval to erect
building.
Customer had to physically and
financially coordinate all physical
and financial aspects of the processes
with the documents to walk it, push it,
deliver it, and finance it.
Customer has to physically erect the
building or hire a different business to
erect the building on the property.
Finally, after attempting to jump
through all hoops required by US
Building Direct, county and inspector
all efforts failed for county and
inspector denied building to be erected
on property.

I never received nor initialed any such reverse side typed document of condition #1 about the 25% required if the customer declines the purchase, for my faxed received documents from US Buildings Direct are fax machine page numbered and fax dated to validate that no condition #1 of 25% was not ever received.
The 27 July 2009 letter from US Buildings Direct with the TransWorld Systems collections letter dated 08012009 demanding $1, 087.15 additional funds for a building I never received is a scam in an attempt to scare, squeeze and thieve funds from the well-intended potential patron. This is the poorest customer service, unethical, without quality and diminishes any desire to revisit the business for any possible future patronage purchases.
I am 50-years known as Ms. Tenacious and Ms. Archivist; therefore, I have every document received by fax, postal mail and e-mail received from US Buildings Direct and will dispute this with every avenue available.
*************************************************************************
************ Warning to all who patronage US Buildings Direct ***********

Comments
United States
Building, Construction





Comments

Sort by: Date | Rating

my name is edward and i also was scammed into buying a 16x20 steel building that was no use to me because of code and was also told that i owed them $800 dollars if i cancelled my contract and i dont even get a building they called me on several ocassions to add more things that i would need to erect my building and im not going to do business with dishonest people but i have more to this story beware of people who say that only today this sale will be good

I agree, these guys are scam artists!!! I came close to purchasing a building until I did some research. Call and ask about these complaints and they get mad. First time I called, they tried the scheme that they had buildings they had at discounted prices due to people who paid the deposit and never paid the balance. They said they would check their inventory, first was size building did I need? I was so fortunate that they had the exact building I needed. They gave me the original sales price, then offered me the building at this greatly discounted price. Lucky me.
They were going to send a sales person to my house to see if I qualifed for a plan which allows people to view my building and get $100 every time a sale is made. After I read about the scams, I called and cancelled the sales meeting. They were really mad and became belligerent, so I hang up. Later, the customer service guy called back, Paul. Gave me a big spill about he had some bad outside salesman in Florida. Now, they have since gotten rid of the problems.
I told them I wasn't going to be haggled on some sales pitch scheme. So, he gave me his bottom line price on the building that I wanted. It was close to what I wanted to pay. I took a few days to think about it. Few days later, he called and I got a different price once again. I had the end walls removed to save on price, which he stated was a good idea. So, I had a new price, took a few days and got called constantly.
Once again different prices. The price got higher each time I would just about to accept. Then, a second sales guy started calling to my interenet request. This guy gave me a lower price than the customer service guy who got the so called lowest possible price from the manager. I was finally disgusted and told the sales guy I was going to build it myself. The customer service guy calls back with yet another price, then adds to the final price due to the engineering drawings. I told him I would be better off building it myself, he got pissed and told me that my building would rot in two years and his building had a warranty. If that was so, then why was it a good idea to build the end walls myself out of wood??? What a stupid ass!!! NEVER NEVER BUY FROM US STEEL BUILDINGS!!! They are all just used car salesman selling a shitty building.

They're scam artists and they call you a million times a day!

FIGHT THEM!!!

Fight back, click their Google Ad at the top:

http://www.google.com/#hl=en&source=hp&q=us+buildings&aq=f&aqi=g-p1g9&aql=&oq=&gs_rfai=&fp=84c7fb41710deb10

It cost them $2.00 - $3.00 each time. I hate these guys.

I was seeking a metal building and all I got was a "full on" high pressure sales pitch asking if I would purchase today etc. I never got to a real quote because they kept putting me on hold for 10 minutes for a second round of another high pressure sales man. I never got to the estimator. They call every other day and start the process over. They must be a boiler room.

We are so lucky that all of you posted your complaints. My husband submitted a request for a quote the other day and earlier today a saleman called saying he had just what we needed. When I asked for a written quote he said they don't do business like that. BS... Because of this I went right to the computer and typed in "United Steel Buildings Scam" And here we are...


We will not be buying from them. Thank you all for taking the time to post your complaints. Without you we would be watching our money fly out the window.

Yes Paul, and his 'supervisor' Jared DeGrey'.
High pressure sales, get confrontational, browbeat the customer, demand to speak to my husband 'the decision maker', unable to direct me to a local dealer. Does not answer questions. Price for a 16 x 26 A model building started at $30K and eventually dropped to $7K. Called back 7 times in a 30 minute period.
Hung up on me when I told them I would not be buying from US Steel Buildings. Very professional, NOT.

Yes Paul, and his supposed supervisor Jared DeGrey.
High pressure sales, get confrontational, browbeat the customer, demand to speak to my husband the decision maker, unable to direct me to a local dealer. Does not answer questions. Price for a 16 x 26 A model building started at $30K and eventually dropped to $7K. Called back 7 times in a 30 minute period.
Hung up on me when I told them I would not be buying from US Steel Buildings. Very professional, NOT.

I contacted us buildings for a price quote...I was given one at which point I stated that my 3 other quotes all had been lower with the same size building...I state repeatedly that I was no longer interested...since that time I have recieved at least one call in early morning for the last ten days...the same person never calls more than twice and I have asked time and time again to stop calling as I did not feel that their service and pricing was for me...they are still calling...I am posting this statement that perhaps will inform the next person to maybe check other options first unless you live next door to them and know how they conduct their sales and supply issues...I have bought and paid for and constructed two other fine metal shops and will not be stopped by a scam in process...and only wish that all companys for metal build supplies used the ethics we as customers expect...please do not call again and for sure do not have amos call again...seaotterexpress

We have been scammed by this company now too. I'm so glad I've found your complaints, but wish I'd found them three months ago when I first learned of US Steel Bldgs. They sales guy was pushy and now the secretary has been very rude. They've sent letters saying that if we don't accept the delivery of the building that they will sue us for at least half of the cost, which is over $3, 000 for the half. We thought we'd gotten a great deal for a 24 X 25 at just over $7, 000. Our lawyer looked at the paperwork and said it looks like they have us locked in. But I don't care what anybody says... I'm not giving them a dime more then we already have. We gave them $300 down because they said that was the least amount we could do and it would be non-refundable. I'm willing to loose the $300 if they will just leave us alone! I'd love to know what you all did to get them off your backs.

When I called US direct I knew something wasn't right, because the person I spoke with was not known since 1 day ago, and they wanted un neccessary information from me before they even presented the product to me, they are real shady!


Thanks!

received a 7:00am call, turned into a all day deal with more and more goodies added. At the end of the day had a 25x40 with 1 end wall and 2 skylights added and free shipping to Anchorage for 14, 000.00 Still do not want but f...up and gave a cc number, told them I was canceling purchase, next call from them was you will hear from our lawyer. follow your instinct and RUN.

This company is the biggest scam I have ever seen, I would know since I was employed for them. After being there for two weeks, I was disgusted by their sales practice and quit. First of all, every single call is a liquidation or clearance sale. If you want a 30x30, well they tell you that they have a 30x32 and they will give it to you for 50% off and that you better move on it right away since it might be sold at any moment...JUST LIES. Ever single call and sale is approached this way. All these buildings are custom made for you but not to size you originally requested so that you believe your getting a deal. End result is that no customer that has ever bought a building from them got a sale or clearance deal. On top of that, the sales rep make extra cash on how much more they can charge for a building.
Their contracts are full proof since the two arrogant sons of the owner went to law school. Part of their profits are from deposits that are non-refundable and no expense since the building was never manufactured. Plus, if they start manufacturing your "clearance" building and you realize what a nightmare you have gotten into, then these jerks will actually suit you and take you to court. Most of the times they aware that the customers have no idea what they are getting themselves into, since putting up one of these things is NOT easy at all and they don't care whether they do or not. This company should be shut down, if there are any lawyers reading this, please file some class action lawsuit against these con-artists.

I've got a 25x20 building in my backyard (delivered Feb 2011) that I would love to get rid of. I initially called them just before Thanksgiving 2010 and was told that they had this and another build available as closeouts or clearance models and if they weren't sold by Wednesday they were going to auction so the price was low low. Once they had us committed they mysteriously had all kinds of additional sections to add to our building if we wanted to extend it (guess those didn't go to auction) and were calling us weekly trying to sell us upgrades C-channel, End-walls, skylights, etc.

I also had problems with permits. I was told that the plans they sent prior the the buildings delivery would be sufficient for permits but the city (Boise, ID) wanted Engineer Seals on the plans. I talked to "Frank" at US Buildings and he had never heard of such a thing but said he could get an Engineer Seal set of plans for $1000. I told him that wasn't acceptable (this was prior to delivery of the building) and he finally lowered the price to $650. When the plans came they stated "Steel Only" and the city wouldn't accept them. We had to pay another $250 to get plans for the concrete locally. At that point we got estimates for the concrete and decided that we weren't going to go with this building after all. As it turns out, it is bigger than would fit in our backyard anyway. The building meets local codes and looks like it should last for many years once it's been set up. I've been trying to sell it for about half what I paid for it -- so far without success.

If I could turn back the clock I would not purchase this building or to turn it back a little further I would not make the call to them at all.

We ended up putting up a 16x20 stick building for about the same price. I'm in the process of putting in the electrical as I write this (with permits). This has been a much easier process all around.

All these guys should be locked up and fed bread and water for a year. Jarred Degray, Anthony Rack, US Buildings Direct, and every other company name they use. They must be run by the mofia because no one can touch them. It's so wrong and so corrupt. How can this happen in the United States of America? Argh...



Videos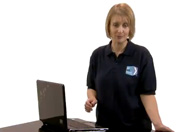 Latest Groups
Today's Mess-Up Photo