University of Phoenix, Richmond, Virginia Complaints & Reviews - Pell Grant Disbursment

University of Phoenix Contacts & Informations

University of Phoenix

Pell Grant Disbursment

Complaint Rating:

Contact information:
University of Phoenix


6600 West Broad Street suite200




Richmond

,

Virginia




United States


Phone:

8042883390




I was attending University of Phoenix online through Richmond Va. Campus from March 2010 until December 2010. I received my first disbursement for my Pell Grant in a timely manner and was told I should see my second disbursement of 2775.00 in August 2010. In August 2010, I failed to receive my second disbursement so I contacted my financial advisor and he told me I needed to reapply for 2010-2011 year. I did the online application and submitted it, contacted my financial advisor 48 hours later to check to see if he received my application and he confirmed he did and said I should expect my disbursement around the middle of September 2010. This time came and I still had not seen my disbursement so I contacted my financial advisor and he said they are running behind processing the Pell Grant and I should see it in 2-3 weeks. I waited until the middle of October 2010 and still failed to receive my disbursement and once again, I contacted my financial advisor. Once again, he said it should be 2-3 weeks and if I did an automatic deposit, it should be quicker than that so I followed his instruction to have a direct deposit of my disbursement instead of being mailed to me. During this time, I decided to drop from UoP at the end of the semester, which was December 12, 2010, and begin with a new college that was local the following semester. I waited until November 14, 2010 before I contacted John Currie once again. I explained to him about my withdrawal in concern that it may further hold up my disbursement and he told me it should not since it was approved up to December 6, 2010 and my withdrawal date was the 12th, and according to his computer that it was being processed and should be 14 days since they were running behind, before I received my funds. I asked to speak to someone else about this matter and he gave me what is called the University Finance Departments phone number 800-921-1904. Therefore, I called the number and spoke with a young woman there and she checked her records and said the same thing John Currie did that there is no problem with my withdrawal and my Pell Grant disbursement. She also said according to her notes that my funds were currently being processed and it takes 3-5 business days for approval and up to 14 business days to be deposited into my bank account. I once again waited until December6, 2010 and did not see my funds deposited so I checked my academic account and it was showing a zero balance owed no future classes scheduled and a 2775.00 credit. I then contacted Mr. Currie and he was surprised that it was in my academic account and did not have a reason for it and said he will check into it and get back with me. After hanging up with Mr. Currie I contacted the University's Financial Department about this matter, and they admitted it was an error but since it was in the academic departments account there is nothing more they can do about it. On December 7, 2010, I left Mr. Currie a message telling him about the information I received from the University's Finance Department. Mr. Currie returned my phone call on December 9.2010 with information that he submitted a ticket(Ticket number 6505593) to release my funds from my academic account to my bank account and it should be about 2 weeks for the funds to be released and deposited into my bank account since they were running behind. On December 15, 2010, I received this e-mail from the University's Finance Department:
IRN: 9035597953

Good Afternoon Cletis,

Your file was submitted to the research department to determine when your disbursements will be released. Your file is in the process of being researched. At this time, your campus is aware of the issue and working with the processing center to resolve. For further disbursement inquiries, please follow up with your campus.

Thank you and have a Great Day!

Denice, J., UOPHX FA Processing Center
ACS / AFS
Client Centered Services | 875 W. Elliot Rd. | Suite 116 | AA-L101 | Tempe, AZ 85284
phone: 800.921.1904 | fax: 800.808.5123 | email: onlinefinancialaid@phoenix.edu

I did not understand what it meant so I forwarded to John Currie and asked him to please explain it to me. John Currie Contacted me by phone and said he had no idea what it meant he has never heard of a research department before, and suggested that I contact Denice J. for further information on it.
I then once again contacted the number provided on the e-mail and asked to speak to Ms. Denice J. and a gentleman by the name of Joe informed me they were unable to transfer calls. Therefore, I explained the situation and expressed my aggravation to him about this matter, and all he could tell me since the campus submitted the fund release ticket it is out of their hands and I must contact my campus financial advisor on this matter. I asked to speak with his supervisor and he put on the phone who he called his coach. According to coach (I never did get his name), That he was reviewing my notes and does not understand what the e-mail meant and it was out of their hands and I must contact my campus finance department. So once again, I called John Currie and left him message, explaining to him what they said, and expressing my aggravation. I also e-mailed the lady that generated the e-mail and explained to her what was going on and asked her to please contact me by e-mail or phone and explain to me what the e-mailed meant since she was the one that wrote it she would know what it meant.
It is now December 20, 2010 and I have had no further contact from the University of Phoenix on this matter.
I do have copies of all email correspondence about this matter. Unfortunately, I did not record any phone conversations.

Comments
United States
Colleges and Universities

More University of Phoenix complaints






Comments

Sort by: Date | Rating

Hello Cletis,

I am very sorry that you have had a poor experience, and I would like to offer my assistance. As you have included your IRN in your post, I am going to look into your issue right away. Please feel free to contact me at libby.bailey@phoenix.edu.

~ Libby Bailey, Sr. Student Relations Administrator
for the University of Phoenix, Office of Dispute Management

I have experienced incompetency and deception from the UOP's finance department as well. My issue has involved an increase in tuition that is paid from my loans and delayed disbursements of Pell Grant money. Pell Grant money is intended for living expenses while attending college. It has been 4 1/2 months since my last Pell disbursement, yet the money is posted to my UOP account as a credit. My financial aid advisor said that it could not be disbursed until it was received from the government. The government employees advised me that UOP lies to students by blaming the government when in fact, UOP holds the money. The government disburses the money once per academic year to the colleges. Every UOP student that I am acquainted with has related numerous issues involving the same deception in receiving their grant money. My daughter is attending another university and has received two grant disbursements since my last one in October. Why are they retaining this money when I have a zero balance due? It is important to be able to pay bills while attending school. UOP causes student's more stress than the education. I am considering a formal complaint to the government, even though they are aware of the "unethical" practices.

I am experiencing the same situation with a loan and financial aid disbursement from 2010-2011. After my tuition was paid, the disbursement should have gone to the student. The money was disbursed by the government but the finance department continue to say the disbursement has not been released. I am now seeking legal action against the school, my finance counsellor and finance manager. I was forced to drop out for 3 months on another technicality as the school would not accept a government letter from the Department of Education which state all previous student loans in my name are current and had been for the past 10 yewars. As a result, I was unable to attend school, my graduation was delayed by a year, and the same letter the Department of Education rejected on numerous occassion clearing me for future financial aid is the letter Apollo and UOP evidently accepted. Now with 6 days left of class before completing my Bachelor's Degree, there is still money out there that was disbursed to me that I never received from the 2010-2011 disbursement. I am highly disappointed with the unfair treatment. As stated, legal actions are forthcoming and I hope no other student ensures the pain, suffering and anguish I dealt with by the hands of the University of Phoenix.

I share your experience for the 2010-2011 disbursement, as well as, many other students whom I have spoken with regarding UOP's financial ethics. Perhaps students are a vehicle for UOP's financial gain, rather than providing an education. I certainly will never recommend UOP to others who wish to begin or resume their college education. The stress caused by the administration's hocus-pocus extensively exceeded the academic stress. I wish you well in your career goals.

I share the same complaint. I have been attending UOP online since December 2012. I received my first disbursement on time in January. I was told that I would receive another disbursement on July 1, 2013. It is now august 5, 2013, I haven't heard from anybody. I leave messages, but no one ever returns my call. I need my excess funds for living expenses and a new computer. I need the computer to do my work. My daughter attends another college and has gotten 3 disbursement to my one. I thought that the UOP was a good school, because they kept contacting me until I finally said yes. But my advice is STAY AWAY !!! I am looking for another school right now. any advice?Do you think I will ever get my funds. Oh yeah my brother-n-law died in a motorcycle crash, so I took a week off. Only to find out because I started class a week later that I lost my pell grant for 2012-2013. How is that possible, already they don't give you a break, but I took my break for a funeral, doesn't that count for anything? I need to talk to the government or somebody, because my grant money is to help me, I am need base. I really need a new computer so that I can complete my course.



Videos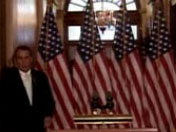 Latest Groups
Today's Mess-Up Photo