Share with Others
Recently Discussed Complaints
Consumer Tips & Tricks
Latest News & Stories
Latest Questions
United Built Homes Complaints & Reviews - Worst experience possible

United Built Homes Contacts & Informations

United Built Homes

Worst experience possible

Complaint Rating:

Contact information:
United Built Homes


United States




The worst experience of my life. Have been building on this house since the first of August 09 and they cannot seem to fix everything that is wrong with this house. The first lie was when they say we will keep you informed of everything and each step in the construction. LIE. Next Lie is how and where they will bring electic to your house before you get electric hooked up. They will put the breaker box wherever they want and expect you to pay the difference in pulling the wire from meter to the house. The house has cracks in every corner from the tap and bedding. Instead of putting double switches in rooms the put two single switches and made one for the fan and one for the light, left the plug outlet outside the wall under the sink not flush in the wall marked on with a magic marker. Forgot to run electic to end of bar so they just ran the wire through the cabnets. Miss cut for plumbing under the sinks so just covered it up with a piece of board. I don't think this house will even pass code inspection. You try to get ahold of the corporate office and it takes three weeks and me leaving a message on every extension in the building before someone will call back. They will always take the side of the office building the home. I go to the sherman office to talk about our electric situation and the first words out of their mouth was I don't know how man times we have to tell you we are not resposible for the electric and needless to say our conversation got very heated after, it put me on the defensive real quick. We had our septic system put in and one of their workers not even an electrician direct wired the septic without a disconect switch. They will not tell us who wired our house so we are not even sure it was an electrician who did it. I know that if I ever conducted business like this I would be fired or my business would go belly up. I really don't think they could tell the truth even if they wanted to. The best advise I can give anyone looking to build is go with Jim Walters these people are a bunch of crooks that will take you down payment and build how they want and then tell you its not their problem. This is only a small list of what we have found wrong. I am not paying this much money to live in a piece of crap house that is supposed to be new.

Comments
United States
Real Estate





Comments

Sort by: Date | Rating

this person didnt finish their part of the contract and now that their payment is due they are fishing for free stuff. By the way Jim Walters IS out of business. United Bilt builds roughly 400 houses a year and in the last 7 years only has about 12 complaints. 2800 houses, 12 complaints. Sounds pretty good to me. Some people just like to cry.

Sound like the person making the comment works for United-Bilt Homes. I have had the same expierence that the person making the complaint had!! We signed the "Contract" on December 4, 2010 and now is June 1, 2011 and the house is not even close to being finish. We have heard the same lies!!! The best advise I can give someone about signing the "Contract" is have an attorney read over it and advise! If it's in the "Contract" it will not happen.

http://www.youtube.com/watch?v=CA-PJ8Vc-tQ&feature=related

i have a united built home 3 years old. and everything i read about united is true, lies, very poor workmanship, and the higher up will side with the local office and if they get someone in sales trying to do a good job and the rite thing by the customer. they fire them, because its going to cut into their profit. i have major issues with my house. wireing spliced, foundation problems, sideing they used the wrong nails and now they are backing out. cracking on sheetrock joints. i wouldn't tell anyone to use united built as their contractor.

One thing consistent about United-Bilt Homes is the lying. They don't know when to stop especially when they are being recorded on video.

mc12, note the information you have provided is not accurate. You claim there were only 12 complaints regarding United-Bilt Homes in the last 7 years.
Per the BBB that accredited United-Bilt Homes as of 10/13/2011 they have had 25 complaints filed withing the last 3 years. I'm positive that there are even more in years 4 through 7 that have dropped off the BBB report since the BBB only goes back 3 years instead of 7.

Source: http://www.bbb.org/arkansas/business-reviews/home-builders/united-bilt-homes-in-springdale-ar-10039

United-Bilt Homes lied to us when their Regional Construction Manager entered into a verbal agreement to resolve the Major Structural Issues. He even said they would have to destroy the house to fix it. However, the response they filed with the Better Business Bureau on 5/13/2011: "During my visit I did not say that we were going to tear out drywall and repair. I said that we would repair any areas that were not within performance standards and I wanted to seek advice of the correct way to measure the bows in the drywall. I returned on 4/20/11 and measured the drywall against performance standards and found no areas that were out of the agreed standard. The most bow that was measured was 3/16 inch."

Don't take my word for it that he lied. Watch the YouTube video of this verbal contract at the link below:
http://www.youtube.com/watch?v=CA-PJ8Vc-tQ

We have concerns about their honesty regarding the Completion Statement:
http://www.youtube.com/watch?v=kIfCgRoj5OI
http://www.youtube.com/watch?v=C0jUwUsuzQI

The house is not wired to the local applicable code:
http://www.youtube.com/watch?v=zkO8kpKr_jE

Electric coop identifies multiple NEC / IRC code violations with wiring of house built by United-Bilt Homes:
http://www.youtube.com/watch?v=85HXxff2TIw

Additional video regarding United-Bilt Homes may be viewed at:
http://www.youtube.com/user/BBBandBadBuilder#p/u

I would strongly recommend watching the above videos before even thinking about having United-Bilt Homes build you a structure.

I have posted the above videos on YouTube to prevent others from being ripped off by United-Bilt Homes like we and others have been.

I would never recommend United Built Homes to anyone! We have lived in our home for 6 weeks now and their is already mild growing by our windows due to the cheap windows they put in. They condensate so bad that their are putters of water we have to soak up with a rag everyday! They say its because get built such a quality house that all the condensation goes to the window?? That's what the air is supposed to do suck in the air and the condensation goes out in a drain that goes outside, right beside your air unit. Awful business with people who don't care about you or your family. I have a 9 week old baby who has to breath in this mold!

I would not recommend Ubh to build anything, have no pride in there work, my sheetrock is terrible u can see lines and blemish's everywhere, they sent another crew in and sanded it off and made a mess, sprayed mud on everything and left it. wished i knew the name of the first crew that screwed everything up so i could tell ya'll, because they suck, all i no is that there from arkadelphia, they ruint my house, and i have to live with it! because Ubh of texarkana(Tim) is not going to fix it right, havent even herd from him since! Im telling anyone whos building a new home, do not use Ubh of texarkana!!!

I've spent the last 2 weeks trying to build a home from the Sherman office, the salesman, doesn't show up for appointments, doesn't even call and its now going to be week 3 and not sure if they are even going to build the home because can't get the lousy salesman to response without complaining. The Lancaster office was so rude when I called for pricing and how they handle the 6 month no payments, is that before or after they break ground?? When you close, so is that before or after you break ground. We don't have the funds to build our own home or we would not have tried to work with them. Worse customer service to deal with, better yet no customer service. To show up 4 hours late, yawn through the interview and not have any back up or paperwork to go thru is horrific. After reading this I think we will forget about building a house. Very bad start and can only image it getting worse. Also because of lack of service missed out on the $5k bonus to upgrade on house. To bad Jim Walters went out of business, every other company only builds the shell and you have to pay cash up front.

I completely agree with the complaints. We are a young couple who worked full time and wanted to be close to my husbands farms so we chose to built. I thought by going with UBH I had someone speaking for me since their company's reputation Was on the line. I was naïve about building and construction work. The project manager and his hired contractors understood this as well. They understood how to get the house by within their warranty period. Now we are having to replace our windows, James Hardy siding and having to do repairs throughout the house. Do not believe the lies. I have pictures if you would like to see what could happen after just a few years of having a UBH.

07/07/2013-We were really considering using UBH to build our house on the 40 acres that we are closing on this coming Thursday. We visited their office just to look at the models and also received some pictures of homes with the floor plans that peaked our interest and met our needs. We then decided on the house/floor plan and were going to set up appointment to get the cost and other financing guidelines etc... However, I wanted to do my research and get the pros and cons of this particular company. Some of the negatives were old (2004). Was trying to be objective but then we found more recent complaints. I'm sure some of the issues are lack of communication between homeowner and builder; however there seem to be many regarding poor workmanship and quality. So unfortunately we probably won't be taking this avenue and will continue to shop around for a homebuilder that is closer to the area of our new property.

Wow! We just called them this week about building a home for us. Thank goodness I found these reviews!!! Thanks so much to all who took the time to write a review. You saved us from a nightmare!!!

Really sad. Has a house built by them in 1994 in central Texas. Customized home and was great. Never one problem. Just now having to put on new roof. No problems with foundation, wall, etc. I was think of having them build another home for me but guess will have to check more. The company must have changed hands.

Another bad experience story here. My daughter wanted a house on my property. We hired United to build a little ranch house. She could have bought a 2 story home with property all ready built for less. We incurred the cost because her hart was sent on have a home next to mine. They delivered material very quickly. But then the material including doors and windows sat out in the elements for 2 months. When the started building the home the framers had a hard time with the warped and weathered lumber. They got the joists set and had to tear the entire house down to the ground. They blamed the framing crew for the sub standard work. Said they fired them and brought in a new crew. After this the project management was a joke. One trade would come in to work, finish, 2 weeks later another trade would come in. slow, slow, slow. Now here's the topper. they scheduled the plumber to come in today to hook up the water. Their project manager called my daughter and asked if the ditch had been dug for the water line. As I pulled in to my house after work yesterday, guess what I saw. My Family Digging The Ditch! Their PM told my daughter it is the homeowners responsibility to dig this ditch. Well we all know that's bull shit. I've been in the construction business all my life. The only reason I did not contract this house myself is that I to busy building commercial buildings for my company. With my hindsight I would have made the time. Anyone thinking about hiring these clowns...Don't Do It. Especially the Round Rock branch.

United Bilt Complaint
Oct 2007 – Went to United Bilt to look into having a home built on our property. Gave financial information to apply for the loan through United Bilt Homes – Spouse approx. 1200 per month; I was attending Police Academy through VA Voc Rehab program (approx. 800 per month). Also in National Guard drilling status (approx. 375 per month) and receiving 20% VA disability compensation. House and land was used as collateral for the loan and new house would be built on the same property. They told us that they would finance the house for 1 year and then we would need to find our own mortgage loan at a traditional lender. They said they would continue to finance the home, but the interest rate would increase.
We were told that everything was included in the purchase/building of the home, but we would have to pay to have the utilities connected. Were told that the house would have the sewer, water and electric "stubbed out" for connection.
Nov 2007 – Approved for loan and construction would begin. During the permit stages, we were told that they couldn't get the property separated into 2 plots due to time/cost constraints not included in Mortgage. Monthly payments of $1500 for the new house and the old house w/property.
Didn't know that we would be responsible to have the utilities from the city ran to the "stubbed out" connections and ended up using all of our savings of 6500 dollars to have the services connected. We paid 3500 dollars to have the electric meter installed on the outside of the house and to have the electric ran underground to the meter. 900 dollars for the city clay sewer connection and another 1500 to have the road dug up and water lines run to the new water meter.
Our old house was in such a shape that we couldn't rent it out and United Bilt told us that if we wanted to sell the old house we would need to hire someone to survey the property to have it turned into a mini subdivision, a cost we couldn't afford.
I completed the Law Enforcement Academy in late Nov and eventually got hired onto a Police Department. I started in January 2008. I was able to stay with the Police Department long enough to finish training, but we had fallen behind on our 1500 per month mortgage. I quit the police department and went back to my old job so I could make more money. It was just too late to get caught up.
On the first day that we were late on our mortgage payment, we received a call from the United Bilt Home office asking for payment. We told them that we couldn't pay at the time, but could pay later in the month. We eventually got to a point where we couldn't make ends meet and we couldn't afford the mortgage payment(s). Every day that we didn't make a payment United Bilt Homes would call us asking for payment. Every single day. We had even asked not to be called, but they continued.
Eventually, they sent a salesman from the office in Springfield to talk to us about our payments/history. We explained why we were behind but were unable to work anything out. We talked to the phone representative the next time she called to try to work out a refinance or something to help us get caught up, but they wouldn't work with us on it.
Finally we were at the end of our ropes and were considering foreclosure. Not the best route, but we really couldn't do anything financially to get caught up. United Bilt had sent a representative to the house and he talked to us about signing both of our homes and the property over to them in lieu of foreclosure. They told us that it would look better on our credit if we transferred the deed in lieu of foreclosure. We didn't really know that wasn't entirely true. Within an hour, United Bilt had the secretary/office manager at our house with documents. She was also a Notary Public and notarized all documents. They were nice enough to give us until Jan 2009 to move out of the home, but we lost everything…both houses and the property. Due to the money we had to put into building this house and the 1500 dollar a month mortgage payments, we fell behind on other bills as well.
I'm not saying this is entirely United Bilt's fault, but when we saw all of the controversy on the National Mortgage Settlement we realized that we had been taken advantage of. They financed us based on my temporary school income and knew I was a student in the Police Academy. We never should have been approved for this mortgage. We are to a point now where our credit is so screwed up we can't even buy a house. I have been deployed and saved money while I was gone to help buy a home….still can't do it.
Are there any other programs or any course of action that my family can take to fix this situation? I have reviewed the National Mortgage Settlement website and find it hard to believe that there isn't any type of relief for people who didn't have their mortgage through one of the 5 major companies. There has to be something that we can do to get our credit restored to what it was before we built the house. I believe this was predatory lending and would like to see the value of the house and property we lost ($56, 000) returned to us.

I believe my wife and I were subjects of predatory lending. We had to forfeit our home and property deed in lieu of foreclosure in Jan 2009. We just gave up. 

Just moved into our home about a month ago. Although we have not had major issues with our home yet... I would not recommend United Bilt to anyone for a home. The materials sat outside for over a month before construction began. This includes windows, doors, lumber... everything. They covered the lumber but the tarps blew off and we were constantly out at the land having to pick up and replace tarps Boards in the middle of the piles began to mildew and show black spots. We were also not informed in any of our conversations or meetings with UBH that we would be responsible for digging and installing our own water line from the meter to the home including our own cutoff valve. We also were not informed that you would have to trench our own electrical line from the transformer box to the meter on the home either. So, we had to rent a trencher, we paid over 1000.00 in electrical wire, PVC, Pex piping, and plumbing supplies in order to get this done and we did it all ourselves. NEVER have I heard of a builder not including this in your build. If you expect to get flooring, a driveway, septic, or painting done then you will be very disappointed to learn that these things are also not part of the "basic construction" of the home. These things are considered "allowances" and you are only given so much in allowance money depending on what your home cost to build. We were only able to afford a driveway and septic system with our allowance money because we knew these would be the 2 most expensive things out of pocket. This left us painting the ENTIRE home ourselves, as a painter wanted 7-8, 000 dollars. We ended up purchasing all of our paint and supplies for about 3000.00 but after spending 3 weeks of our time spackling holes, sanding, staining cabinets, painting walls, trim, doors... by the time we were moving in, I almost hated the house. Then we had to take out a Lowes credit card in order to have flooring installed and even with some of the cheaper options, it still cost us almost 7000.00. Before we signed the authorization to build, one of our biggest concerns was mortgage insurance as we had an experience previously with this that almost caused us to go into foreclosure and we wanted to be sure that this wouldn't be an issue with this home. Over and over again the salesperson and the manager assured us that the home would have no trouble appraising where it needed to in order to avoid the PMI. They kept telling us that they had rarely seen a home not appraise for what it needed to. Just found out a few weeks ago, that we will indeed be paying PMI to the tune of about 250.00 extra per month. Perhaps I should not have been so gullible, but you are trying to trust they are doing what is best by you. There is a home going up next to ours with another builder and the difference in product quality and build is definitely noticeable. We chose UBH because we knew we could not afford to pay another builder a construction loan while the home was being built as required by most builders. UBH did not require this so that did help, but with all of the money we have had to spend after the home has been constructed and with what our monthly payments ended up being, we would have been better off to go with a builder that would have given us a turnkey job.



Videos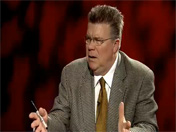 Latest Groups
Today's Mess-Up Photo