Recently Discussed Complaints
2.
(20 mins ago)
Care.com
they block out my number for jobs so no one contacts me and wont approve a phot of me saying its not me even though it is me.
5.
(1 hr 18 mins ago)
Ausfis
Cheated me out of money, never payed me back and wont respond!
Consumer Tips & Tricks
Latest News & Stories
Latest Questions
TravelbyJen, New York Complaints & Reviews - DO NOT USE EVER

TravelbyJen Contacts & Informations

TravelbyJen

DO NOT USE EVER

Complaint Rating:

Contact information:
TravelbyJen


New York




United States


travelbyjen.com


I booked a destination wedding in Nov 2009 for Punta Cana for October 30th, 2010 with Robert Phillips. I had sent several emails and phone calls to him about getting my wedding planned, since he never returned calls or emails, I contacted the resort directly. The resort informed me I could not get legally married at any resort in Punta Cana that day, I could only have a symoblic wedding. They said they pastor was booked for the entire day. I then made a phone call to Travel by Jen and had robert call me from his vacation in Jamaica as I was pretty livid. We then changed resorts and countries so we could get legally married. We booked for Cancun. All of my guests called and complained to me saying they could never get ahold of Robert to put a deposit down, everyone in their office said they couldn't help either we had to deal directly with him. I emailed Robert saying I wanted someone else to help do the bookings, he said Danielle could help, same thing still happened she told my guests she couldn't help. I then was trying to get my wedding set up with the wedding planner, and I was given different prices from Robert and the wedding planner. Robert kept telling me I had a $400 credit and no one at the resort or the wedding planner knew about it, they still dont know about it to this day.
I recently just called my wedding off and have had even more problems trying to get my money back from TravelbyJen. I was told when I booked my wedding that it was a $50 cancellation fee for any guests, now he is saying its $100(the same as the deposit) He is trying to charge me $500 for canceling and won't send me any proof/documentation of what Im being charged for. He said he is charging me for canceling Punta Cana and Cancun. He is charging me for his mistake of not booking my wedding the day I paid him in December 09. He said he is being charged from the resorts and I asked him to show me documentation and he still hasn't. I have no problem paying if you show me you are actually being charged. I tried to meet him half way and said I will pay $200 for cancellation and that is still not good enough for him.
I have filed complaints with the BBB and if I don't hear from him in the next week I will be taking them to small claims court. This is the worst traveling agency I have ever had to deal with. They are rude and unprofessional. DO NOT EVER USE TRAVEL BY JEN!!!

Comments
United States
Travel Agencies





Comments

Sort by: Date | Rating

This is Robert. I am the Agent for this person and I would like to reply to this. There are some people that no matter what you try to do for them, they will never be happy and they are just bitter people. I probably spent in excess of 100 hours working on this wedding for Candi Gurgon. I also made the mistake of giving her my cell phone number in case of emergency. I proceeded to get calls about miniscule issues while I was out of the country, etc. She shopped for over a month before deciding on the resort in Punta Cana. Then after booking, sent me the requested wedding date 2 weeks later and at that point, her date hads been booked. They attempted to provide options but nothing was good enough. I had it in writing that the dates were available from the resort when I did all the research and her delay is what caused her date to be booked. I then arranged for all of the fees to be absorbed to change not only her resort, but her destination as well. Then she booked another resort that offered a free wedding package if you booked a certain room catagory. We transferred her guests over. Then after doing so she decided that the free package was not good enough, I proceeded to negotiate a credit as a courtesy with the resort. When the resort could not provide written proof, I put my personal credit card up as assurance. That did not stop her from calling in excess of 50 times although I assured her that one way or the other, it would be paid and cc'd her with the correspondence with the resort about my credit card as proof. Then she decided to downgrade her room to save money. Again, there is a fee involved in that. I again got the company to absorb it for a client. In addition, I explained that we would take deposits for her guests, but they were nonrefunable. If they needed to change a day or two, the cost would be $50 per person for the change. Of course, they called off the wedding and she informed her friend that the cancellation fee was $50 just to cause me more issues and make me look like the bad person. Then her friend decided to file a complaint too insinating that I was the the one who offered the reduced rate. I asked her to provide any correspondence to the fact and she of course could not. In addition, the hotels are now collecting the fees from the canceled hotel and the downgrade and again she has to blame someone else other than herself for her misfortune so I again take the blame. I got them to reduce it by $179, but that was not good enough either- Not I would be suprised. Again, I understand that there are issues that arise and spent months trying to accomodate her, but there are just some people that you cannot appease.

Life is what you make it. If You are an indecisive person, you have to be flexible and make the best of it whatever comes out of it.

Having also dealt with Robert, I would like to express my frustration.

1. Robert, who do you think you are putting this client's FULL NAME on the internet? She did not reveal her identity, but you did. That is an extremely unprofessional violation of her privacy. Yes, she used your name because you are a travel agent and she is identifying you as someone she had a bad experience with. It is entirely inappropriate for you to "out" her in defending yourself.

2. 100 hours? Really? I find that hard to believe, Rob. I've dealt with you before and it's hard enough getting you to spend 10 minutes on a client.

3. Yes, there are some people who are difficult to please. And being a travel agent is a difficult job; you're going to deal with a lot of people who don't understand the industry at all and are unhappy with the way things go -- often when it's not your fault at all. But that doesn't excuse your flagrant exaggerations and snotty attitude. So what if you were out of the country? Your company is NOTORIOUS for "locking" clients into a specific agent. Over two years later, I had a similar problem as Candi. I booked with you, and you were impossible to reach. Other agents in your office said they were POWERLESS to help me. They wouldn't even provide INFORMATION.

I want to introduce myself and explain why I am sending you this message. My name is Chad Bruce I am a Protection Agent with The Travel Defender. I help people who have had issues with travel vendors get their issue resolved and put in to the lap of the right person, generally this would be the President/CEO of the travel vendor or the Guest Services Manager. Please feel free to visit our website at www.thetraveldefender.com or call us 24 hours a day for free at 1-855-4-HELP-70 . I look forward to helping you get this issue resolved.

We are also travel agents and find this to be very inconsiderate from the agents reply. This is very unprofessional and unethical.



Videos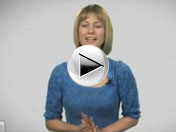 Latest Groups
Today's Mess-Up Photo