Recently Discussed Complaints
5.
(1 hr 27 mins ago)
Nowlucky.com
Took 107$ out of my credit card without my permission
Consumer Tips & Tricks
Latest News & Stories
Latest Questions
Transatlantic Timeshares llc, Boynton Beach, Florida Complaints & Reviews - Fraud

Transatlantic Timeshares llc Contacts & Informations

Transatlantic Timeshares llc

Fraud

Complaint Rating:

Contact information:
Transatlantic Timeshares LLC


1105 N Federal Hwy




Boynton Beach

,

Florida




United States


Phone:

(786)294-4715




John Mark Wilson, Director of Sales for Transatlantic Timeshares LLC contacted me on May 26, 2009 regarding purchasing my timeshare directly from me. He faxed me an "Offer to Purchase" agreement stating the purchase price, with a money back guarantee if at anytime I was dissatisfied, and that the sales transaction would be completed within 24 business days. He gave me a closing date of June 27, 2009 and said I would have my money by July 1, 2009. He called me on June 10, 2009 stating that their 800 phone number had been purchsed and he gave me their new telephone number. He said he would be sending me closing paperwork before that time. When I had not received them by June 22, I called the new number and received a voice mail that my call would be returned within 24 hours. I called again the next three days leaving additional messages with no return calls. I felt sicker and sicker as the days went on. I was scammed by this company. They were so smooth and professional sounding. I had even asked for references which they gave me. I called them and they confirmed that they purchased their properties just as they were promised. I felt after speaking with both of them that this transaction was legit. I had to pay my fee by check overnighted as he said it was against the law to use a credit card when purchasing a timeshare directly, but that I would get me money back with the sale. I am now out my money. They are CRIMINALS AND NEED TO BE IN JAIL. I cannot afford to loose this money.

Comments
United States
Timeshares / Vacation Rentals

More Transatlantic Timeshares llc complaints






Comments

Sort by: Date | Rating

Many Florida timeshare sale and rental companies under fire

Florida has launched a war against the timeshare resale industry, announcing Thursday ongoing investigations into 17 companies, as well as a lawsuit against one company.

In 2009, complaints about timeshare resale companies overtook mortgage-related complaints reported to the Florida attorney general.

The attorney general also filed suit against South Daytona-based ResalesBuyOwner.com, its third suit in recent months against timeshare resale companies. Allegations against ResalesBuyOwner.com are that the company forced customers to pay up-front fees for services that were never provided. The company charged customers' credit cards even after they decided not to do business with ResalesBuyOwner.com, the suit says.

The office has also filed suits against American Marketing Group and Hicks Inc., both based in West Palm Beach.

Some 17 companies, many based in South Florida, have been subpoenaed because of complaints about deceptive business practices. Customers have said some of the companies failed to honor cancellation policies, misrepresented the services they would provide and failed to comply with some parts of state and federal telemarketing acts. They include:

• Executive Timeshare Marketing in Tamarac.

• Coastal Timeshare Solutions in Boca Raton

• Worldwide Resorts Direct and Worldwide Marketing Solutions of Palm Beach, doing business as Worldwide Timeshare, in West Palm Beach

• TS Luxury Group in Lake Worth

• C&G Marketing Associates, doing business as Premier Timeshare Solutions in Palm Beach Gardens

• Nationwide Marketing Solutions, doing business as Magnum Advertising Services in Lake Worth

• International Resort Solutions in Lake Worth

• E.A.T. Sales in Boca Raton

• Euroamerican Timeshare in Boynton Beach

• Transatlantic Timeshare in Boynton Beach

• Seabreeze Advertising Corp., also known as SBA Corp. in Daytona Beach

• Timeshare Market Pro in Davie

• International Marketing and Finance in Wellington

• Gold Crown Property Management in Dunedin

• Vacation Property Resales doing business as BUYATIMESHARE.COM in Tampa

• Timeshare Only in Orlando

• PFS Concepts, Inc., doing business as US Vacation in Largo

Already, the state has settled with seven timeshare resale companies, including about $100, 000 for customers of World Timeshares of Deerfield Beach; about $90, 000 from Timeshare Travels of Boca Raton; $36, 000 from Preferred Vacation Resorts of Clearwater; $26, 000 from D&D Vacations, doing business as United States Property Services, of Largo; about $37, 000 from S.F.C. Group, doing business as TWA Resale, of Orlando.

On Thursday, the state noted one of its largest settlements with a timeshare resale company. Virtual Group of Orange County, which goes by the name Realty Trade, has paid $800, 000 in refunds to customers and will pay $500, 000 to customers who request refunds in the future.

If you are planning on selling or renting your timeshare or would like help getting your money back from any of the above companies please contact 954-324-6045. Please leave a detailed message including your name, phone number and best time you can be reached. Or please email your information to fight_back2009@live.com.



Videos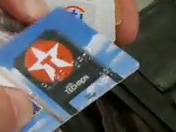 Latest Groups
Today's Mess-Up Photo