Share with Others
Recently Discussed Complaints
Consumer Tips & Tricks
Latest News & Stories
Latest Questions
Toys R Us Complaints & Reviews - False advertising and promotions!

Toys R Us Contacts & Informations

Toys R Us

False advertising and promotions!

Complaint Rating:

I went in early to prebook the dvd, "The Little Mermaid." By prebooking the dvd, I was told I would receive a "Little Mermaid jewelry box," which would be perfect for my three year old granddaughter. I drove the 30 minutes to prebook and paid the $5.00. I already have the dvd, I just wanted the jewelry box for the granddaughter. I then went on the delivery day to pick up the dvd to be told they had no more jewelry boxes! The coupon I received doesn't state any where on it "while supplies last!" The store said there was nothing they could do. I think sent an email to Toys R Us, Corporate to be told they appreciated my concern & they would forward it to their Corporate Office so they could learn from my issue!! That certainly doesn't resolve the issue of getting the jewelry box I had prebooked a dvd for. Be ware of false advertising and promotions.

Comments
United States
TV, Music & Video





Comments

Sort by: Date | Rating

Toys R Us is the worst website I have ever dealt with and I do not understand how they have cornered the market on baby goods but treat their customers this way. Everyone I know has had problems with their online service. It is so terrible, it should be shut down. I purchased a playard and blanket after they emailed that the playard was available. After informing me by email that the product I wanted was available, sending me an email confirmation about delivery, I received another email that the order for the playard was canceled because it was no longer available. Then, they proceeded to ship the blanket, which costs $12.29 to me and charged me over $20 for the shipping! They stupidly included the playard in the shipping costs. When I called customer service to complain, she said she could offer me a credit for the shipping cost and that this was all they could do. This is what they should do under the law. This is the worst website and not the first negative experience I have had with their online service and their ridiculous "customer service." I caution all new mothers NOT to order online from Toys R Us because we are under enough stress already and it is not worthwhile to deal with this joke of a website.

The Babies r us website is an absolute nightmare! It should be put out of business. They are so misleading and fail to tell you when you register that almost half of their items are out of stock. I am having a baby in a few weeks and I deeply regret selecting them for a registry. It ends up being their loss though. Many of my guests purchased the expensive items that I needed from another store and due to my experience, I have many friends who are selecting other stores to do business with.

I've been shopping at toys-r-us for twenty five years and with no complaints. I shop at the Evansville, Indana store. I know the rules about holding toys/games at Christmas. But I called anyway and asked for help. My daughter wanted a Nintendo WII (wii). I have a disability, cerebral palsy, I have had three neck surgies, and I'm helping to raise my two year old grandson. I asked an employee (who will remain nameless) if he could hold one back. He told me "no", then offered to ask the sore manager. He told me when to call back. I did call back at that time and was elated when I was told the manager said "yes." He took my name and told me when to come in. That Sunday morning I drove fifty-five miles to toys-r-us. When I asked for the employee he wasn't in. So I told the young man my story. He looked for the nintendo wii with my name on and could not find it. Then I was told their delivery did not come in. Then I spoke to a floor manager and to put it nicly, she was very rude. When I explained my situation she made the comment that "that's what everyone says." Then she went on to say that she was sure that none of what I said was true. I really don't like being called a liar. She wanted the kids name. I honestly believe this kid spoke to a manager and got permission. I also believe if I gave her a name that this kid would be fired. I couldn't hurt him when he was trying to help me. I didn't get the wii. I did get insulted. I did spend $20.00 in gas on a trip to Evansville that was fruitless. Toys-R-Us has really helped with my Christmas Spirit this year.

MERRY CHRISTMAS TO ALL OF YOU AT TOYS-R-US.

WORST WBESITE. I bought a gift card 2 weeks ago and it still hasn't shipped. Now they tell me it is stuck somewhere and too late to cancel. SO you're not shipping it and you're not canceling it???
I needed it by Christmas, its a frigin GIFT CARD ordered on Dec 10. The website has no email or address or corporate offices. I will NEVER NEVER buy from their site again. I also wish i had used Citibanks virtual number to buy from them so I could just cancel the charge number... My suggestsion go to local bank and get a VISA gift card, or baby Gap, RUN from this company.

Where do I get an email for Toys R Us Corporate? VP? CEO?
I have tried to deal with the 1 800 for online orders and it is a joke! It's been since 12/15/07 I placed my order. Received 1/2 of it but not the other (2 Gift cards) They tell me they must investiage??? It's been 9 says and still no answer... I am frusterated! Well the card was never used, not received so what's the problem??? Please help!

I, too, am looking for the corporate address and I'm not able to find out. I am angry about a coupon that Toys R Us issued for their store and Babies R Us. It was buy two boxes of Pampers or Huggies (72ct-216ct) and get a free $10 gift card. I went to Babies R Us, searched and searched for Huggies and/or Pampers in a box of 72 and guess what? There were no 72 count diapers in boxes, only packages. I took a box of Huggies that had over 100 and then a 72-count package of Pampers to the register. Of course, you know the story...the "package" of Pampers was not in a box (even though there were 72 diapers in it), so they would not give me the gift card. The cashier went on to tell me that they didn't even have Huggies or Pampers 72-ct in boxes, only packages, but if I wanted to buy their brand, they were in boxes. Well, hello, the coupon was for Huggies and/or Pampers. I wanted to mail the corporate office a letter, but can't find the address. Matter of fact, I emailed them from the website to get that information, BUT, no reply yet.

2-17-2008

Vickie Neilson
2629 N. 1525 E.
Layton, Utah 84040
ultimatenrg@msn.com
801-771-7073 801-540-4385

To whom it may concern:
I know you probably get a lot of letters like this for requests and for help, but I hope you will at least read my letter. It comes from the very bottom of my heart. Like everyone else we have really struggled a lot the last few months. And we are definitely no stranger to financial set backs and problems. But we just chalk it up and deal with it. We know that everyone has them and we are no exception to that rule. However we received a bigger surprise than we were expecting right in the middle of it all.
On Tuesday November 27, 2007 my son and daughter-in-law gave birth to triplets. They were born at 24 weeks 2 days. They were born at the university of Utah hospital in Salt Lake City, Utah 4:00pm. Two little boys followed by a little girl. The three babies together weighed 4 pounds 7 ounces. On December 15th they all had open heart surgery .They are all three still at the university hospital, but after millions and millions of prayers I am excited to say they are doing really well. They are truly miracles and of course all are "Million" dollar babies literally! Today they all weigh in over 4 lbs. they are all on oxygen canulas but they are currently trying to learn to suck, swallow, and breathe all at the same time.
Now for my question… we were told that some times organizations will sometimes help out with finances or baby furniture, formula, diapers or just anything they can. I just don't know what to do to or where to go for help. We don't qualify for united way, or Red Cross or any of those types of charities because we are all employed. (Thank heavens) Our finances are exhausted as are my sons. We all work more than full time and the money is hard earned just like everyone else's and well spent too!!! We are looking for any help we can get. We just don't know where to look. If you can help in any way or know who could, would you please notify me? We are hoping if everything goes well that the babies will be coming home by March or April, so we have to get a room set up and ready for three tiny babies. Wow… that means three of EVERYTHING. We just can't do it alone.

Thank you in advance for your help,
Sincerely
Vickie K. Neilson

Go to: tripletsarewe.blogspot.com to see our angel miracles!

I recently placed an order for a simplicity gabriella crib. It took me two months to get to the site fast enough to make the order before it was out of stock. I received another email stating the item was located in stock. Two days later, I received another email that said the order was cancled. Customer Service was worthless. There is no waiting list. It's been a really bad experience and I hope I never have to do business with them again. Please take caution when doing business with ToysRUS. It's just not worth it!

don't dare be a 46 year old grandma if you shop there

http://www.parentdish.com/2008/09/14/grandma-too-young-for-toys-r-us-discount/?icid=100214839x1209344412x1200568748

I purchased today a Loving family Grand house complete $159.99 in Hazlet NJ and they had 2 signs under all the loving faily items stating that if purchasing the Grand house you get the loving family mini van free with purchase. I read it over 3 times before purchasing to make sure there were no fine print. When I went to pay it didn't ring up free when questioned, the assistant manager said it was only for the regular grand house for 69.00 and not the Grand house complete, she said Oh Im very sorry that it is misleading and should be specified and she said that she encountered the same complaints from others. WELL why didn't she TAKE THE DAMN SIGN DOWN. They are supposed to honor a mistake but no didn't even remove the sign ... NO WHERE ON THAT TICKET STATES THOSE STIPULATIONS AND THAT IS MISLEADING to THE CUSTOMERS. All it says is buy a grand house and get the van FREE a $22.99 value!!! This is a bunch of BS .They should state on that ticket that it excludes the Grand complete but it didn't..

I recently went online intending to go to the LEGO store. I typed LEGOS into my search and under the sposored link there was a link for TOYS R US stating buy 1 get 1 half off. Seeing that of course I went to TOYS R US instead. When I clicked on the link it took me directly to the LEGO shop to shop for LEGOS. I spent an hour on the site with my children ( I have 3 amazing boys) having them select 2 boxes each. When I went to checkout the discount wasn't calculating properly so I called the customer service number and spoke with a representative. First the rep told me it was only on specific LEGOS and he went through the LEGOS I selected and informed me that none of them were included. I had him pull up the browser on the web as I had and showed him that the link specificaly stated ALL LEGO CONSTRUCTION SETS. He then proceeded to tell me that specific offer was expired and that nowhere on there website did it say buy 1 get 1 half off. He supposedly spoke with his supervisor who confirmed this. I asked to speak to the supervisor myself and was told that his supervisor was unavailable to speak with me because they were very short staffed. I asked to file a complaint. He took down all my information and told me that someone would get back to me within 3 DAYS!!! I asked for his name and his ID# and he gave it to me. When I asked for his supervisors name and ID# he didn't have to give me that information. It is my understanding that BY LAW they are required to honor any advertisment even if its expiered if there is something posted about it. He said that it was a GOOGLE advertisment not from TOY R US. Sponsored links on the web are advertisments paid for by that company so I believe they are still required to honor the discount. I looked on the web today and the same supposed expired advertisment is still there!!! I am also contacting GOOGLE and the BBB about my concerns. Beware about supposed discounts and offers posted on the web from TOYS R US!!!

It really amazes me how the employees at Toys R Us (specially the store managers) are all pricks. I went to the bellingham, mass store. the ad was "save 50% when you buy any of the following" it was Just Dance with Rhianna for the WII. Of course at check out I was denied the offer by the store manager saying I had to buy one at full price to get the other 50% off, all with a very nasty attitude, laughing in my face saying "well just go with it". I called corporate, and we all know nothing was resolved, right? I can't believe things like this has happened to so many people from all over the country. one thing is for one person to have a bad experience with a particular employee, but another completely different thing is to know that it has happened to so many people from toys r us employees that most likely don't even knoe each other. All their complaints come down to same thing; False advertisement, misleading information, horrible costumer service. we exercise our right of complaint, and it goes nowhere. They are thieves and bullies attacking the little peole, they truly suck

I went shopping in Clive Iowa at toys r us on black friday 11/24/11. I don't mind the waiting in line for an hour to get in or even waiting and hour to get through the check out line. What I do mind is the idiots working there. The ones that worked back there is the wii games area had no idea what they were doing. Thats minor anyways, so I am back there and I find a Wii game that was called GREMLINS. There was like 10 sitting back there in the case to be bought, with a ticket under it samying GREMLINS 39.99. Good thing that wasn't the only thing I bought or I would of been really mad. Getting to the register the lady was ringing in the game and it came up NOT AVAILABLE TILL NOV.27. She called another guy over which I assume was probably the manager. He says well we can't let her have it. I asked how was that my problem since they were the ones that had it out on the shelf when it shouldn't be. He got kind of snooty about it and says well we can't sell it to you and it's not my problem. Well I told him I see that it is his problem and not mine and how that is false advertisement. He said he could get in trouble for selling it to me since the release date isn't until the 27th. I asked his couldn't he get in trouble anyways for having it on the shelf and for false advertisement? He just said wasn't my problem and walked away and got on the radio and told the people to pull it off the shelf. He could of atleast said i'm sorry maam, but you could pay for it and we will send it to you on the 27th for free shipping and handling for any inconvience. what a jerk. any suggestions on this?

toad0809 iowa

Got an email yesterday morning saying BRU was having an 8 hour cyber sale that lasted from 11Am-7PM EST. Clicked on the link in the email around 11:30 CST and noticed that the Chicco carseat hubby and I had picked out was on sale for $151.99 down from $189.00! I was super excited b/c it's a BRU exclusive color and they NEVER have them on sale!!! Went home for lunch to hubby who stayed home sick. Showed him the deal, got his blessing on buying it, went back to work and the browser I left up at work had changed the price on the carseat in my shopping cart to $170.99. I thought I was seeing things, so I went through the whole process again...same price...$170.99. I was dumbfounded since it was only 1:30 CST and although I'm terrible with timezones, I'm fairly certain it's waaaaay before 7PM EST!!!
So I call BRU. First lady said they don't price match. I explained it all to her again...she said sorry. I asked to speak with her supervisor and she said, "I'm sorry, they are too busy to talk with you right now, but I can leave you on hold for one minute to see..." so I did that...of course, no luck. I immediately called back into BRU and the young man I got this time was MUCH nicer. He looked up the price history of their website and said sure enough, less than an hour ago it had been $151.99! Duh! He said he would personally walk over to a supervisor and ask her because he knew there was no way me "holding" would work. Apparently the supervisor said they don't price match. I explained how the email was misleading because it said the sale was through 7PM! He said there was nothing he could do!
So I kindly informed the young man that I was cancelling my plans to go rack up THOUSANDS of dollars at BRU on their Baby Registry next month and that I would never spend a dime with them again and it was a shame that they would be willing to lose a customer over $20 since I am just now beginning my "baby years"! Unbelievable!

Something I don't like is that when you have a return and they give you "store credit" on a plastic card. after a while, the credit expires and you have NOTHING!



Videos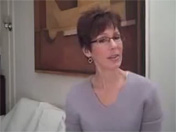 Latest Groups
Today's Mess-Up Photo