Share with Others
Recently Discussed Complaints
Consumer Tips & Tricks
Latest News & Stories
Latest Questions
Towing Company, Arlington, Texas Complaints & Reviews - Illegal Towing

Towing Company Contacts & Informations

Towing Company

Illegal Towing

Complaint Rating:

Excalibur Towing tows your car illegally without authorization.
The company towed my vehicle today. They do not allow you to get your vehicle back until you pay them 251.30 cash.

I will be contacting the Texas Department Of Licensing And Regulation to file a complaint.

The "Towing Ticket" I received did not contain any official authorization.

This company is going to be stopped.

Comments
United States
Towing





Comments

Sort by: Date | Rating

you are a pipsqueak they sad and can not do anything to them~


you are a pipsqueak they sad
and can not do anything to them~


you are a pipsqueak they sad and can not do anything to them~

You should request a tow hearing. I HAD my car STOLEN (towed) by POPULAR TOW HOUSTON (DOUCHE BAGS) I was told by the storage lot (also POPULAR TOW) the police ordered it. LIE # 1. The driver POP CASH (name on the reciet) then changed it to Kroger requested it LIE #2 Kroger's manager denies this. POPULAR TOW (douche bags) has no contract to do this and I now have a Lawyer who has requested a hearing. looking forward to my day in court. Should be interesting. POPULAR TOW in Houston is a scam company that uses the wrecker business for illegal activity and I will be hitting them hard NOT in the face but where it really hurts the POCKETBOOK.. hahahaha

N & S Towing
(414) 476-8697
1719 S 83rd St
Milwaukee, WI 53214

Everyone please remember this towing company, and don't ever call them, . They charge me $155 for 3 miles towing, tow my car to their garage because I don't have cash to pay for them right there. I came and pick up after work( at night), they don't give me my car and said they close (the towing company close after 5pm). And the woner threaten me that "Don't play with me, you will never win"
You cannot even call police they sais they don't invote to something like this.. Don't police there to help you when you need help about everything ??

Did you get anywhere with taking Excalibur Towing to court?

Excalibur Towing Company located in Arlington, Texas is the worse my car was illegal towed, and in towing my car the company caused some damages to my car, its been a problem finding out the owner name in order to carry this to court, this is such a rip-off, and I am mad as Hell about this.

http://www.license.state.tx.us/tools_search/mccs_display.asp?mcrnumber=006094804C

Company Information:
Name: MERLIN TRANSPORT CORPORATION DBA: EXCALIBUR TOWING COMPANY
Owner/Officer: NICHOLAS MASSEY / PRESIDENT

Owner/Officer: JONATHAN DEANE / VPRESIDENT

Phone: 8178018483

I parked in a parking lot and I walked across the street to see why my frined was taking so long in a law office. I asked they clerk at the front can I park my car in that parking lot she said no so I ran across the street to move it. When I got in my car I turned on the engine and I ferlt a bump I turned around and it was a wrecker attached to my car then he lifetd my car up off the ground while i was in it and my engine was running. Then some guy from the passenger side of the towing truck gets out and says get out of the car now. I said no. So he walks across the street to a HUMMER truck and pulls out a jacket that says Houston Police Department. And he says get out the car I said no. Then an officer pulls up in a police car and tells me to get out the car I then step out the car. The guy that was in the passenger seat then tells me it willl cost me 145$ to lower the vehicle. I explained to the officer that I do not have the money and he tells me to talk to the tow truck driver. I told the tow truck driver I do not have the money and he tells me I have to pick it up from the auto storage. So he pulls off and leaves the officer he was working with there. I ask the officer for his name and badge number. He says why do you need that for, I am not going to get in trouble for this. Then he gave me his name and his badge number. I then walk inside the law office and the secretaries and my roomate were watching the whole time. The secretary even took pictures. The secretary told mme that the cops and the towing company work together to get cars. Two hours later my lower back and neck started to swell and burn.

I got nailed with a $270 towing fee a few weeks ago. :(

Everyone need to file a complaint with TDLR.
And in Texas, you can use DEADLY FORCE to protect your property, after dark.
So if you think that tow truck driver is stealing your vehicle (whitch he is) you can use deadly force to protect it, after dark.

Here tow truck, tow truck
Steal my vehicle, I'll stop you, but you go ahead, if you fell luckey.

Right now im in the process of a REQUEST FOR A TOW HEARING. Beware of a tow company in Houston Tx by the name of Automobile Recovery Bureau inc located on 3200 Brookfield Dr. Houston Tx.77045. I was charged very high tow fees along with other crazy fees, while at the tow yard to obtain my automobile i met a gentleman in the lobby there to get his vehicle as well. we both had our cars towd on the same day and we both were paying to get our cars on the same day. After paying our fees we were given a receipt, on his receipt he was charged a FLAT rate were on my receipt i was charged fees that were not even listed on his receipt ex. they charged to remove my property from the vehicle which he was not charged this fee. but the lady at the front desk claims that all cars that come to the yard are process the same way. SO NOT TRUE again this man had a flate rate that did not cost anywhere near what i paid. CAN U SAY A RIP OFF yes and that is why im taking all the steps to get justice. I contacted the BBB and was told this company has a "S" WHICH STANDS FOR A VERY LOW RATE FOR BAD BUSINESS they also have alot of complaints against there company.

All these comments leads one to believe they themselves have been victimized by tow pirates. For the very best information regarding illegal towing from private property in Texas, you are urged to visit www.texastowingcompliance.com. This site has valuable information which will help you win your tow hearing in Court. This site also has an extensive blogs on corrupt towing companies in Texas, after I read several articles, now I know how not to be taken advantage of.

Lonestar towing stole our truck and told us it is $243 to come get it and now they say it was $294 plus the cost per day. Rip off! Thieves! The "chick" (being nice), would not give any info to report her, and got very rude. I reported this company to the Better Business Bureau. I will continue to persue this because i want her job, the tow drivers job, and anybody else involved in this illegal tow. Lonestar tow works in Arlington, Tx but i guesa the office in which this lying female works is in Dallas, Tx. Although when i did a phone look up it said Irving, Tx.

I was given the wrong info before, the company that wronged me is Lonestar Wrecking in Dallas Tx. . Lonestar Towing is NOT the company responsible for "stealing" my truck. It was Lonestar Wrecking, the same company that was responsible for all the illegal tows at the state fair. This company told people to park then pulled the signs and started towin all the cars. "Lonestar Wrecking" in Dallas, Tx has already been sued and violated mulitple times. Why are they still in business?

ladies & Gentlemen-


I have filled a two-hearing agausf Nicjk Massy and I won. I sued him for car damage of $1000 and won, Ues, and HE paid. AND, I wrote a letter to TDLR. Massy will be OUT of business Soon. Court is set in Austin in Sep. 14.


If you need help against this company- email me at m.rabi at out look dotcom


I will be hppy to help- MR

I was visiting my sister at Big Bass Resort last night on 9701 Market St. Rd. Was in her apartment about 30 minutes and my suv was towed. i was parked in a regular parking spot, not a handicap spot, not a spot with someones name on it... A REGULAR PARKING SPOT. My husband located my truck off of Walisville Rd. at Auto R US Collision Center Storage. SUV was towed by Parking and towing experts supposedly on campbell rd. THESE PEOPLE ARE TOTAL CROOKS!! THE TOWING COMPANY AND THE APARTMENT COMPLEX. HAD TO PAY 223 TO GET MY VEHICHLE BACK. I AM SO PISSED AT THE PEOPLE!! SOOO MAD!



Videos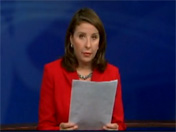 Latest Groups
Today's Mess-Up Photo