Share with Others
Recently Discussed Complaints
Consumer Tips & Tricks
Latest News & Stories
Latest Questions
Toll Brothers, Glenelg, Maryland Complaints & Reviews - Warranty

Toll Brothers Contacts & Informations

Toll Brothers

Warranty

Complaint Rating:

We had a new home built by Toll Brothers and it is a million dollar piece of crap! The contractors hired to build our home were cheap labor, and did not take pride in their work. They treated us very well, UNTIL we closed on our house. Once they get you into your home you become a second class citizen. It takes forever to get an appointment for warranty work. We are questioned about repairs that need to be made. The repairs are not necessarily a FIX. Some repairs have made the situation worse. We plan to educate any and evry person wishing to move into this community and any other community of the shoddy work that Toll Brothers performs.

Several neighbors complain about cold rooms, landscaping (i.e. puddles in the backyard and poison oak), electrical and plumbing issues. Those are the most common complaints. Considering this is a new community and so many are unhappy- i strongly encourage anyone NOT to buy a Toll Brothers home.

Comments
United States
Building, Construction

More Toll Brothers complaints






Comments

Sort by: Date | Rating

Very common practice for Toll Brothers. Toll Brothers in West Virginia is closing because of its "shady practices". Closing was announced today 5/26/09!

I bought a home from Toll Brothers in FL. There was supposed to be about 60-70 homes in the community. Only 5 were sold to original buyers, 2 quick delivery homes were sold and then Toll sold the 2 models and left town. All the other lots are left empty. They sold the quick delivery homes and the model homes for much less than what they sold they original 5 for bringing our home values way down. Now we are stuck with our homes and Toll has no future plans to bring the sales office back and continue building any time soon! They have horrible business pratices and customer service and I would never buy or refer anyone to Toll Brothers.

The Video Toll Brothers is Trying to CONCEAL!
Looking For Schmucks
http://www.youtube.com/watch?v=7z4jkUOLy1c

Contact me to regain your deposits: hsb202@aol.com

If any of you disgruntled Toll Brothers homeowners are willing to talk with an investigative reporter (national) about your experiences with Toll Brothers, please contact me at 908 547 7800 or email me at ellen.nevins@yahoo.com. I am especially interested in those of you with mold and water problems, but want to hear about ALL problems with Toll.

What community is this in Glenelg (Glenelg Estates, The Reserve at Tridelphia Crossing or something else)?

I have to agree with the comments made about Toll Brothers in Glenelg Estates. I think I know which neighbor this is that made these comments, but then again it could be a number of neighbors. It seems that every other house in this community has an issue and the residents are unhappy. I have found the Toll Brothers sales team to be FAKE, FAKE, FAKE! They throw those wonderful get-togethers and wine and dine you. They will tell you what you want to hear, and then treat you like crap after you close. This community is not all it is cracked up to be and at night I lay awake thinking this was the worst and biggest mistake I ever made. The quality of the homes here are not good. Thin walls, cold rooms, unfinished areas (i.e. garage) with wires exposed. They hire cheap labor, that is rude, late for appointments and ignorant. I also agree with the above comments, it takes forever to get warranty work completed. It is a huge pain actually. The Project Manager (PM) for this community is also the PM for Cattail Overlook and in my opinion he is overwhelmingly incompetent. I wish those people in that community good luck as well dealing with that guy. There are a ton of issues in this community that are still unresolved and yet this guy has moved on to another community. I am sure they will all be just as dissappointed and miserable as the residents in Glenelg Estates. I think that anyone who is looking to buy a Toll Brothers home in Glenelg, to LOOK AT OTHER BUILDERS or buy an existing home! What Toll does not tell you is that on top of the super high cost of homes, your basement is unfinished. To finish a basement in Howard County is going to cost an additional $50K to $80K. THEN there is the cost of a deck which is yet another $20K to $30K. The base price is just for a bare bones home. If you want ANY sort of upgrade- LOOK OUT. Our upgrades were around $100K on top of the base price. Honestly- it is not worth it. Vendors drive into the community and they get greedy. You will not be able to get an honest estimate for work needed because these people think everyone that lives here is super rich, which is not true! The HOA right now is run by the incompetent PM I spoke of earlier. I found out from a neighbor that one of the new residents who has not closed on their home yet, plans to open a daycare out of her basement! I could not believe that! In a Toll community? In Howard county? Very tacky. It will generate a lot of traffic and will drive all of our home prices DOWN, and guess what...the Toll HOA approves of home based business. So if you live in a TOLL Brothers community, at any time your neighbor can open up and run a home daycare- right next to you! Good luck selling your home with a dayccare next door! I feel sorry for those neighbors, but actually it affects the WHOLE community! So if I can educate at least ONE potential buyer into NOT buying a Toll home in Glenelg with what I have said (and what my neighbor said previously in the other post), I will feel that I have done my job. Don't do it. Most of us are looking to get out in 5 years- which is bad considering we all paid close to a million dollars or more for our homes. The schools are good and the people here are nice. We all just feel suckered by Toll Brothers.

I agree I worked for them they are a penny pitching company. If a contractor has a question or issue they leave it up to you to figure out instead of them taking care of the problem meaning it is something that should be done one way but they dont want to spend the money to do it right. They took so much money from contractors to have them hire nothing but Mexicans and cheap labor to do jobs that should be done by people who know what they are doing. They go to the contractors to have them do stuff in your houses for free like the extra rooms and basements to make up them saying they are giving you a free 1100 sq ft basement but somewhere they still charge you for it. Toll will hopefully learn you pay for what you get.



Videos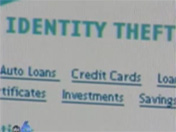 Latest Groups
Today's Mess-Up Photo