Recently Discussed Complaints
2.
(3 mins ago)
eDreams
Fraudulent claims and withholding of money
Consumer Tips & Tricks
Latest News & Stories
Latest Questions



Comments

Sort by: Date | Rating

WOW!!!

So they are scamming more than me ?

WE must stop this firm Diana Matthews and Art Matthews are the ones running this debt Settlement company that they are calling a law firm. I requested all my money back and they refused. I also am filing a complaint with the federal trade commission and the California attorney general

YES they got me too! DONT FOR THE LOVE OF GOD DONT USE THE MATTHEWS LAW FIRM!!!
THEY WILL RIP YOU OFF!

dont make the mistake i made!
check out there better business burro records they give them a F!
i called my states attorney general and they already have 2 actions filed against them!
i also filed a claim against them with the federal trade commission

I have been with the Matthews Law firm too. You are wrong the first three payments don't go to the creditor, it is a debt settlement company. You gather funds and then they make agreements to the credit card company to settle for a fair price. How can they pay off your debts in three payments?????? Read your agreement. I think your mad because your in debt, its a good company. I have 2 debts paid off already by them for a great deal... Being debt is bad it hurts, but its my fault, my agreement with them is 36 months, not three months. So I suck it up, and I can see the light at the end of the tunnel but it takes time. Don't bash a good honest company because you can get out of debt in 3 months. I asked about the F rating and I checked around every debt company in that BBB area has a F rating they have 12 complaints all resolved, the other companies I checked into had 246 complaints and a F??? How can that be???? so I checked and ALL DEBT COMPANIES have a F in the area from the BBB. The BBB just does not like settlements company not just Matthews Law Firm all of them. So do you homework before you bash a good company. The attorney has a spotless record, and has practice law for almost 20 years. Look for some else to blame for your debt problems...

I have been with Matthews for nearly 2 years, and they have hel;ped fight for me in virtually evey situation. I was heavily in debt for business failures due to the collapse of the economy. Still in debt settlement mode. Will be for 3 years. It sucks, but I got myself in and I am getting myself out. You pay for their service; 15% of your debt. Nothing is free. You need an advocate. That is why you hire an attorney. Maybe you know of an easier way to represent yourself? All settlement companies have someone complaining about poor service, but you need opatience and proper representation and Matthews will do what they have to do to help. Until the day they stop providing the service I contracted for, they are worthy of your attention and consideration for managing your debt settlement.

stop lying they dont help u they screw up your credit make u cancle all your cards and they negociate your debt something u can do for yourself and probably get a better rate so dont believe these nice connents they r people that work there writing these stupid statements

For one Tom learn how to spell, maybe that is your problem. Can you read the contract? And if you could of paid the creditors and got better deals why didn't you? Some people can not self save and some people can not deal with the very mean creditors. So shut up, learn how to read and write and stop slandering a good company. Buy the way, maybe you work for another debt company, and you are saying these things to get more business. How do we know. The Attorney is a honest and hard working man. Learn more about what you sign and what the company can do and you would not writing these things. Well I don't know if I would call that writing!!!

To all you stupid people that can't read your contract!!! I have seen so many debt settlement companies out there that don't care about their customers but Matthews does, the attorney Mr. Arturo Matthews is a great man and really takes his time to talk to us as consumers. I have talked to him and have had nothing but genuine interest from him. He's really an honest person and my case worker is great too. She is always on top of things and has settled two of my lawsuits. So BEFORE YOU TALK CRAP!!! LEARN HOW TO READ!!! IVE NEVER KNOWN SOMEONE THIS STUPID, THAT WOULD COMPLAIN FOR NOT READING OR LISTENING!!! U SHOULD THANK THAT THERE ARE ATTORNEYS OUT THERE THAT ARE WILLING TO HELP!!!

the people at mathews have always called me back and been nice to me through my whole debt settlement process. The only problem I am having right now is that I have been payingo ver $500 a month for over a year and a half and not one penny has been paid to any of my debtors and in the meatn time my credit has been trashedand I have my biggest creditor garnishing my wages. All Mathews has said is that they cannot settle with them and they want me to remove the debotr from the program...I think since they guranteed me they would settle all accounts that they are required to pay this debotr our of the thousands of dollars they have been paid up front by me...is this correct. They cannot just tell me to drop the debtor and leave me getting garnished. On top of that is I remove this debtor I told them I want my %15 back they took on comission of this account. Big mess right now and I am not use to this debt. My wife lost her job and we had a baby at same time...lost over $70k in income and went from 800+ credit to the toilette. I want to pay off my debts but cannot seem to get ahead even with all of Mathews Law promises. Let me know please if you can answer my questions. JDPPGA@aol.com Thank you!

People are blaming this company, for there issues with there personal problems. The program works, I'm out of Debt and regaining my life. It works if you stick to it.

you guys suck fat cock!
scammers

sounds like these comments are by someone who works there! haha
all a joke.! call your creditors. setlle them yourself.!



Videos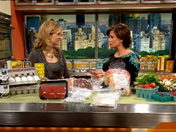 Latest Groups
Today's Mess-Up Photo