Share with Others
Recently Discussed Complaints
Consumer Tips & Tricks
Latest News & Stories
Latest Questions
The Car Company, Warsaw, Indiana Complaints & Reviews - Automobile scam

The Car Company Contacts & Informations

The Car Company

Automobile scam

Complaint Rating:

Contact information:
The Car Company


3932 w old 30, warsaw, in




Warsaw

,

Indiana




United States


Phone:

574-269-3637


thecarcompany.com


My husband and I contacted the car company about a vehicle that they had on their website for sale. We had 2 trades with the deal and spoke with the salesman about the transaction prior to making the hour and a half drive from our home. We negotiated a deal on our trades based on what other dealers were willing to give us and agreed upon $8500 and $9000 for both of our used cars. We also negotiated the price of the two vehicles we were wanting to purchase and were told both cars were available and that the prices we negotiated were acceptable. We drove to the warsaw location and found neither of the vehicles were there. We waited 4 hours for the cars to come and they never showed up. We were told that if we left they would call us when the cars came in and that the deal was still on the table. I told the salesperson that my husband was there to sign the papers only and that I would be the one doing the negotiations. With my young daughter in tow I decided to go to my mothers house which was only 30 minutes away and wait for the call. 2 hours later my husband called that they had contacted him to come and sign the paperwork. My daughter was napping, so after 6 hours of patiently waiting I wanted to get the deal done and go home to my other children. I talked on the phone with the salesman who assured me they were still giving us what we asked for our trades of $17, 500 and that the prices negotiated would still stand., but that the one car we initially wanted had been sold that morning...hmmm. Well, this is where it all begins. They convinced my husband that they could get a better one of the same car from auction and we would have it within 2 days. We would keep the one car until that came in. We agreed. The price for the one at auction was a little higher than the one I had saw and drove there for, but it was after all what we wanted. I talked to them and made sure of the total amount of the deal to be $30, 000 for 2 cars and our trades paid off in full. They agreed! Of course, they told my husband they talked to me and we were ready to sign. Only to find out when he got home that they had only given us $11000 for our trades and had charged us $40, 000 for the two cars. I was SHOCKED! I called them immediately and said that I would not accept the car from auction unless we got our $6000 back. The finance manager spoke with the salesman and found that he had told me that and in fact that he had done the same thing to several other people...he assured me we would get our money. The owner was out of town and needed to authorize the money transfer, since one of our cars had sold that day. When the owner arrived he completely denied my request and said that we signed the papers and he didnt have to give us anything. I was devistated. The finance manager had already cut a check for $2000, so of the $6000 all we got back was $2000. We were out the $4000 and were told there was nothing else we could do. The day I came to pick up my car 2 other people were in there throwing fits about the same thing happening to them. I have not had contact with them since then, and never will again. Please beware of these "bait and switch" dealers and watch your paperwork carefully. We walked away from there feeling betrayed, dirty and completely taken advantage of. Please dont let this be you!!!

Comments
United States
Cars, Parts & Vehicles

More The Car Company complaints






Comments

Sort by: Date | Rating

So you, and a few other people, are bitching because you didn't read the contracts you signed? When it comes down to it, all the haggling means nothing once you put your pen to paper to seal the deal. The retail installment contract (the long form) is a pretty easy form to understand, and there's another sheet which summarizes the loan. Both of these require your signature and/or initials, so you honestly have no one to blame but yourself.

i walked into the car company looking to help a friend buy a used ford truck, as i walk in i realized that these salesman do not carry the reputation of being deceiving, sneaky, and just wanting your money. me and my friend where helped within minutes of walking through the front doors. when we sat down with the salesman he made us fell like my friend and i where talking to a friend. he took us outside and showed us the truck immediately. as i was looking through the truck i found that everything was clean and was in the condition just as it was listed on the website. we bought the truck for a very fair price and have not had any problems with it. so if you want to be put in a comfortable and friendly environment then i would definitely come to this dealership over any other

you cant complain about the car company or its employees. all they try to do is help you with finding a car or anything else you need. so if you had a bad experience then you were hard to work with.

it was more than likely all a lie they lied to me an to the bank about things that i supposedly said to them

OMG!!! It is plain to see that these guys WORK for the Car Company!!! I have never seen ANYONE who says they did not try to cheat them!!!

Our experience was not a good one. My wife went through all of the wheeling and dealing. Got financed and on Friday they shook her hand and said "enjoy your new car." MONDAY they called and told us that the financing...(that we already signed all the paper work for and was approved) fell thru, and that we needed to come up with $500 for a down payment. I told them to jump in the lake.
They demanded the car back that after noon. I refused, telling them that we had dropped the insurance on her Blazer and also filled the car with gas. I would return it the next day, and they could SHOVE their car! An hour later they call back and say "I talked to the manager and he is willing to eat $250 of the $500. I said NO WAY! They could have their damn car back. Another hour goes by and guess what?? They called me and had decided to eat the WHOLE $500. What a miracle eh?? Funny thing is...we never had to go back in and sign for a loan with another company! So...I guess our financiong did NOT fall thru after all. They just wanted the cash!! At least three other friends have experienced the same thing with them. The one even lost her trade in because they had "already sold it!" Stay away at all costs.

How many of you defending Car Company are actually "employees" or friendly foes of the company writing your bogus comments simply to just balance the scales of the negative publicity the Car Company received on this site. Truth of the matter is...most all places anymore are not honorable, respectful, honest..."got your Best interest in mind" companies, but just the opposite...sale, sale, deceive, manipulate, deceive, sale, make profit...at any cost. And if an arrangement faults ...DENY ...DENY...DENY

we had an excellent mini van buying experience here at the car company in warsaw. we got more for our trade in than was offered at the other dealerships we tried to make a purchase at. thanks again.



Videos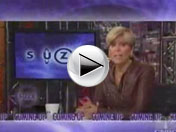 Latest Groups
Today's Mess-Up Photo