TD Bank, King of Prussia, Pennsylvania Complaints & Reviews - $600.00 + of OverDraft Fees.

TD Bank Contacts & Informations

TD Bank

$600.00 + of OverDraft Fees.

Complaint Rating:

Contact information:
TD Bank


Dekalb Pike




King of Prussia

,

Pennsylvania




United States


Phone:

610-312-2600


tdbank.com


My complaint against this bank is as follows:

Apparently, when the bank changed to their new system they opt to put $500.00 on your card, therefore if you use your debit card for a $2.00 purchase, even with no money in the account the purchase will go thru, however, you will be charged a $35.00 OverDraft Fee.

This is what happen to me. I had some unauthorized charges go thru the bank. I went to the bank and these items were in Pending Status. Even though, I had Receipts to tell what these Consumers had promised to take, took the receipts to the King of Prussia Branch, they still paid the items and charged me OverDraft fees. This is the start of how the bank messed up my account. Unfortnately, I am not rich. Because of this, I had called Customer Services and advised a TD Bank, C.S. Rep., I had put a Stop Payment on my electric bill, which was $364.00. The Customer Service Rep. said, "On no, your Mortgage was paid and the Electric Bill. I was suprised and I looked at my balance on-line and there was a POSTIVE BALANCE IN MY ACCOUNT OF $372.00. The Customer Service Rep. took the Stop Payment that I had put on my Electric Bill and that is when the night mare began.

Taking the Customer Service Rep. at his word was a big mistake... I went to the Gas Station and put Gas in my Car, and I went to the Grocery Store and purchased Item. It was not until I went to a WAWA and noticed I had a Negitive Balance in my account of -458. Now, I was shocked because why would I be able to get money using my Debit Card when I don't have the money in my account (remember, I had checked my balance on-line and I had a Positive Balance of $372.00 in my account). I called the bank again, and the Customer Service Person, Maurice said, oh that's okay, the bank lets you get money (I thought since I had a problem with some transaction, the bank knew and was allowing me to use my card), that's what the Customer Service Rep. said. Who knew that everytime I used the card, I was being charged a $35.00 OverDraft Fee. I had used my Debit Card the previous week and my Direct Deposit hadn't been Deposited into my account (because of TD Banks problem, I didn't even know about this problems until I noticed my Direct Deposits were not being put into my account on the scheduled date). This caused me problems, but I didn't Charge TD Bank for this Hugh Error).

All I ever heard was the Bank is getting a New System and that is why you may have problems with Direct Deposit. Never knew what the new system was.

Once I saw the Negitive -458 Balance I found out that the Bank now has a Discretionary OverDraft Service. I was never given a choice whether I would want this service, WHICH I DON'T WANT. WHY WOULD I WANT TO PAY $OVERDRFT FEES, WHEN USING MY DEBIT CARD, I MEAN, I MADE PURCHASES ON MY CARD FOR $2.00, $3.00 AND TD BANK is charging me $35.00 each for charges as such.

Of couse I had things coming in and my Direct Deposits. By the time everything came in I have OverDraft Fees of over $600.00.

I explained to the Bank the situation; and how their Customer Service Rep. gave me bad information. Also, just a week ago when I used my card, I was declined because I didn't have enough money in my account. Don't you think the Bank should tell you if this System is now available.

I am so mad. I had 3 Direct Deposits come in and you know that Bank took all my money. I had to cancel my Direct Deposit because as I explained to them, I am a SINGLE WOMEN WITH 2 TEENAGE KIDS, MY MORTGAGE IS DUE, AND OTHER BILLS. ALSO, I NEED TO FEED MY FAMILY. THEY STILLL TOOK ALL MY MONEY. I OFFERED TO WORK SOMETHING OUT.

I DON'T THINK IT'S FAIR THAT THIS BANK WITH ALL THEIR PROBLEMS SHOULD CHARGE ME $600.00 OVERDRAFT FEES WHEN THEY NEVER ADVISED ME OF THIS DISCRETIONARY OVERDRAFT SERVICE; OPT IN. I WAS NEVER GIVEN THE CHOICE TO OPT IN OR OUT. SINCE THE BANK MADE UP THE MISTAKES, EVEN THEIR CUSTOMER SERVICE DIDN'T GIVE ME THE CORRECT INFORMATION, DON'T YOU THINK THEY SHOULD EAT THESE OVERDRAFT CHARGES?

I AM AT THE POINT OF DOING BANKING THE OLD WAY. I THINK THIS SYSTEM IS JUST A WAY TO STEAL CUSTOMERS MONEY; SINCE THEY DON'T EVEN TELL YOU ABOUT THIS NEW OPT IN/OUT SERVICE UNTIL IT'S TOO LATE.

NO MORE BANKING FOR ME. I KNOW THERE ARE MANY MORE UNHAPPY TD BANK CUSTOMER.

I HOPE THIS BANK FOLDS, FOR WHAT THEY DONE TO ME.

THANKS TO THEM, MY FAMILY WON'T HAVE MUCH OF A CHRISTMAS.

Comments
United States
Banks





Comments

Sort by: Date | Rating

i can sympathize with you...they never gave me over draft proitection..for a bounced check, but i went to atlantic city knowing i had 6 dollars in my account...i had vouhers and cash with me...wel, l i blew that cash quick...so i i tried on a whim to use my atm cards...im a compulsive gambler, by the way...welllll to my great surprise i got 60 dolars out of my account..wow..then another 100..., .well ypou know the drill..500 dollarsa in all. how and why is this possible, i am saying to myself...they wouldnt cover my check, but im geting cash..what gives?...so, 6.50 atm fee pl, usw 150 in overdraft...that i didnt know i had...wel theyll say why did yo keep getting money then, , , , BECAUSE IM in A/C BROKE, AND PISSED, AND COMPULSIVE, ON TOP OF THAT...SO MY ? WHY NOT COVER MY CHECK, BUT HAVE MONEY IN THE ATM...IM ON A FIXED INCOME, SO ILL BE HAVING A BROKE XMAS...i realize its my responsibility, but i did not ask for this service, and now im paying theprice...i havent called the bank yet, i gotta calm down lol, ...what can i do?

I really think the best way to deal with TDBank is become a thorn in their side. I am looking into filing a class action suit against the bank for their unfiar over draft practices. They are clearing the large items first to maximize their overdraft revenue. Take a close look at your statement and you will see a pattern.

Regards,
Greg Carcaci

i am having the same issues with tdbank...

First of all, i dont live near a branch anymore so i mail in money orders...they recieved one just like they do every week and cleared it through my account . Next day i am flooded with overdraft fees and there is no record of this money order... i spent 2 weeks talking from person to person asking where my money order is and why was it "magicly" taken out of my account WITH NO RECORD OF THIS noone helped me whatsoever, , YET they did remove ONE fee...i recieved the money order inthe mail exactly 2 1/2 weeks later with a "post-it" stating "not signed properly". Now what i dont understand is where is a typed up document instead of a post it...where is the record of money being entered and removed from my account...and why did i still have to pay the fee..and why was it not signed properly when for over 1year the way i was doing it was fine...

Second of all..MY issue that im dealing with now..overdraft fees once again...10:30 pm balance of my account $17 direct deposited paycheck of $200 4 hours later..now im being charged $105 in late fees that apparently went through in that 4 hour period...all my statements state that i never went negative ..the response for that" yeah it wont show that" now why the hell doesnt my own account statement show me the reason that im being charge 105 dollars..ive talked to 2 managers and noone will help me.." WE CANNOT REMOVE FEES AT THIS TIME BECAUSE WE REMOVED FEES A PREVIOUS TIME THIS 6 MONTHS" FOR THE ISSUE THEY ALSO CAUSED WITH THE MONEY ORDER!!!


ive been so good and loyal to this bank since i was 15 years old..im now 23...ive never had issues like now...COMMERCE Was a good bank..TD is the worst bank, business, or anything ever...i will be taking this to the news, and i encourage others to do the same..post all you can because this bank is cheating people out of money and they are V ERY far behind in proper technological needs for banking.

So i told the manager either the fees get removed or they need to instruct me on how to close my account..he had no problem giving me steps immediatly on how to close...thats also a shame...ive never had overdraft fees, ive never been an issue to them, and they dont care about loyalty or trying to keep the few people they still have.


FYI td is known for "buying" good banks and ripping people off...Td bank is also branched with canadian banks and they are pullin the same crap up there.



Videos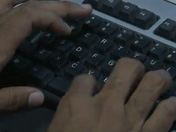 Latest Groups
Today's Mess-Up Photo