The most trusted and popular consumer complaints website
TD Bank, Eatontown, New Jersey Complaints & Reviews - Unfair Practices

TD Bank Contacts & Informations

TD Bank

Unfair Practices

Complaint Rating:

Where do I begin, since the "merger" with Commerce (my original bank), I've had nothing but problems with TD. They allow falsified charges from KNOWN scammers, (one without even the proper routing number on the fake check) charge overdrafts for these debits and make you go through hoops to reverse them, IF they reverse them. They allow you to CHARGE (debit visa) beyond your balance and hit you with $35 OVERDRAFT fees for charges under $10. Their "customer service" claims they do this to "save" you from the embarrassment of the card being declined. Really? So you are saving me from embarrassment by charging me $35 to make a $7 purchase. I work retail and deal with customers using debit every day, other banks simply come up as "Declined", no embarrassment, got to pay another way. TD does not give you the choice of alternate payment, they merely rape you for the privilege of not being embarrassed. Oh and they wont let you know you are overdrawn, but WILL continue letting you make debit purchases (and more overdrafts). Tne only reason I have not left is that I havent had the money left over after bills to open a new account elsewhere, with sufficient timing to switch my auto deposit/debits to the new bank.

Comments
United States
Banks





Comments

Sort by: Date | Rating

7th of Jan, 2010 by Blah blah blah...
0 Votes

That happened to me too...did this happen to you recently? I first figured this out in October cuz apparently my card was declining, I thought I just didn't have enough money. So basically I tried to purchase something much lesser than that and it still declined me! I couldn't use it because I over drafted then also charged EACH transaction $35. So the system decided to decline my card AFTER my card has already over drafted and was left with a $160 fee. I am still basically a kid and I don't carry around paper to write it down what I bought, I just want to get my stuff and get out, ya know? Since I am a poor college kid, I used Commerce Bank because it declines you and that worked out really well for me cuz I don't look the computer all the time to check my balance and I dont write it down either. People may call me lazy for that but if you really think about it, if they are the most convenient bank, they should have left just the way they had it cuz that is convenient for people like me to save some time.
So I don't know if they do this now but I went to the bank and asked why they didn't decline my card if I didn't have enough money. A lot of people been complaining about the merge to the "TD system", so the lady gave all my money back cuz of all of this confusion and lack of informing people. I am the type of person who doesn't really watch news or TV much nor do I read the newspaper, TD bank should have also thought of those people.

25th of Feb, 2010 by TashiaR
0 Votes

Td bank has very unfair banking practices where they charge overdraft protection fees in such a manner t0 maximize their profits and essentail steal money from their customers. I have been charged $35 for a $3 purchase because TD Bank cleverly charges the largest debit against customers' account first regardless of the actual sequential order the debits occurred throughout the day. My request not to have overdraft protection was verbally granted to me, then later denied stating there is no way to turn off the service. Additonaly, when I look at my account online, I am being charge overdraft fees when my account is clearly positive and given a confusing explanation for such practices. These confusing practices are clearly in place to confuse customers into making mistakes to maximize their profits. TD bank is an untrustworthy finacial institution and is no better than a theif holding a smoking gun at its customers' head in efforts to take money that clearly does not belong to them.

8th of May, 2010 by Julio V
0 Votes

I agree...we are going thru hard times, and we should all get together and report this to someone or the Federal government. I'm unemployed, these fees are killing me. I do not like their banking practises and they should have their computer system audited. I thought I was the only one, but obviously I'm not. Please let's do something about this. Banks have been getting away with highway robbery long enough. This is nonsense, stop abusing people's money. If you customer service, checking your account online or go to the bank, none of them tell you the same thing. I believe that intentionally programmed their system rip off their customer with overdraft as much as possible. Let's band together and put an end this. PLEASE PLEASE!!!



Recently Discussed Complaints
Worst rating
Subjects of Wide Speculation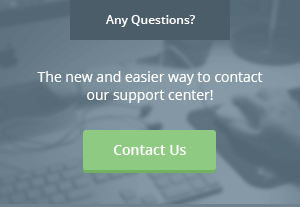 Stay Away
Latest Questions
Latest Groups