Superior Propane, Queensville, Ontario Complaints & Reviews - Unfair Charges

Superior Propane Contacts & Informations

Superior Propane

Unfair Charges

Complaint Rating:

Contact information:
Superior Propane


Queensville

,

Ontario




Canada


Phone:

905-478-4069




I changed propane suppliers and Superior Propane charged me a $200 administration fee for cancelling my account.

I had no contract with them.

I have contacted other propane suppliers that do not charge fees for cancelling propane delivery.

Comments
Canada
Unauthorized Charges

More Superior Propane complaints






Comments

Sort by: Date | Rating

Isn't that what they charge to send a certified gas fitter to remove their tank?

Terrible Customer service as well. I purchased a home w/ tanks already there. Phoned and transferred the service for the address into my name. A year later I get a $300 bill for tank rental; $150 for the current year and $150 for the next year.

No one said a thing about a tank rental fee to me when I signed up! This cost seems exorbitant for a metal cylinder that sits there. To me, it's like if Hydro charged rent on the telephone pole outside my house.

Today I received a 'general retail agreement' (over 2 years after signing up) that details all the charges. These guys have their heads up their butts.

Stay clear from Superior (if possible)!

Superior Propane is a joke. I live in a community of 100 houses which
use propane. After receiving an invoice for my tank rental (2 tanks) at
$1550.00/year, I started to talk to my neighbours and found out Superior
charges different tank rental fees to different customers, different
propane charges to different people and some customers are charged a
delivery fee and hazardous material handling fee, while others are not.

All these people live on the same street. I have switched to a local company that
doesn't charge tank rental fees and bills customers the same way and at
the same rate ( with no delivery fee and hazardous material handling fee).

Superior is also charging me $200.00 for the tank removal.

Superior (that's laughable) is truly a Mickey Mouse organization.

dealing with superior propane is HELL!!! they really should be taken to court. corrupt, unfair, no service, outrages insane pricing, changing policies, not following up on their own contract, unbelievable.

Superior Propane SUCKS BIG TIME !!! They don't know anything about service.

Superior Propane has bad, bad service, high prices, extra fees, and bad accounting procedures, but they area all very polite on the phone. I don't get it, are they spending all of their time on the phone fielding complaints, but then don't have the time to do the actual work? Last year I waited 3 months for a $25.00 credit for a double delivery fee, and now I changed propane companies, and Superior is charging me $99.00 to pick up THEIR tanks. I should have just kept them and sold them to someone!!!

Today I warned them to waive the $99 pick up fee or else I am sending a registered letter all the way up to the president in Calgary and the head honcho here in Quebec. I am going to charge THEM for all of the time that I have spent on the phone trying to sort out THEIR mess and trying to get some answers. You know what they say, time is money. Well for ME TOO!!! I am like a PIT BULL!!! Wish me luck!

Diane, Montreal

p.s. Like the guy above said: STAY AWAY from Superior. You have been warned!!!

Bruce, Halifax

Had over 500.00 dollars worth of credits applied to my account, then they sent me a bill for 200.00. I called them to find out what was going on and they said they are having trouble with their billing system. Offered me a 10.00 credit and when I got upset they offered 25.00 dollar credit. I paid the bill but now regret doing so. They don't seem to know what they are doing. How will I ever get rid of their tank?

York Region, Ontario

I have been with SUperior for years and must agree that their customer service really is BAD when it comes to billing. I had them charge me more than once twice and even three times for delivery and harzardous waste on the same propane delivery. Also I have to constantly fight for better propane prices with them every year to compete with the best or average rates out there. I have problem with my billing as well and still after so many calls (just waiting over 30 minutes each time), I gave up and sent an email to Calgary and Customer Service and basically said if my account and problems are not corrected immediately, I will have no choice but to take other action. I have no idea what is going on but I have had enough and starting to look for someone else. If Superior tries to charge me for $200.00 removal fee for two tanks I have, I can reassure you that they will be waiting forever to receive payment from me.

Concerned Consumer

Here are the facts:

We purchased a house that came with a Superior Propane tank and Superior Propane promptly set up an account for us after the house deal went though. After about a year we decided to check the price per litre from Superior Propane against a couple of local propane companies.

Our last Superior Propane purchase was $1.0940 / ltr + $ 8.95 Hazmat + $11.00 Delivery + Taxes

The cost quoted from two local companies was much less at $0.699 and $0.649 / litre with NO additional charges, in fact, one of those companies does not even charge (HST) tax. We decided on the lower price for a savings of 44.5 cents per litre.

When I called Superior Propane to close our account and have the tank picked up, they then decided they could sell me propane at $0.76 / ltr + Hazmat + Delivery + Tax. The Superior Propane agent offered me several more cents per litre discount ONLY if I would use more propane. Absolutely NO incentive to save my pennies or the environment.

Needless to say, since I am on a disability pension the savings from the local company would help my heating budget go much further and the decision was made to switch from Superior Propane to a local company.

It was AFTER I told Superior Propane I was switching to another company they told me of a $111.87 pick up charge on their tank. I even offered to return the tank myself and was told by them it was against the law for me to move the tank (I since found out from an OPP constable there is no such law).

I did checked with the local propane company and told me they do not charge for tank pick up.

My immediate savings on my heating budget was instantly lost because of the pick up charge Superior Propane levied against me. Again, this is a charge we had no choice on because the propane tank came with the purchase of the house.

On a closing note, shortly after moving in to our new house, Superior Propane replace the original ageing tank and did a safety inspection of the existing copper line (tubing). Before going with the new company we upgrade all the propane lines for new gas appliances, the contractor that did the upgrade pointed out to us that Superior Propane should have never passed the main line from the tank along the house as it was copper held in place with steel clamps. He showed us where the corrosion was already eating through the propane line.

If we had known what we know now, we would have had the Superior Propane tank removed and taken out of the house purchase before we bought our new home.

We are totally disappointed with Superior Propane and can not recommend them.

Read Ontario

They picked up a tank at our cottage and then charged us over $200 six months later. They didn't ever tell us there was a charge. We paid the money but we still receive regular monthy bills with interest even though their own customer service says our account is dead.

These guys are committing legal fraud!

Like the rest of you, I tried calling to discuss billing charges, but I couldn't get through. In fact, they acknowledged that there was a billing problem on the automated phone system - this message stayed on the phone system for a year! I asked for copies of all MY payments (on email and on phone), but all they have sent me so far is send me copies of THEIR invoices - they don't seem to track my payments. I am not settling my bill unless I can verify my payments with my records.
They are the most poorly run service I have ever seen in my life. How can your billing dept. have no clue what is going on for a full year? I am dreading the problems I will have when I switch to a different provider. To everyone who reads this - don't use Superior Propane - I have warned you!!!

Superior Propane are the bullies of the Propane industry.
I purchased a home which already had a lease agreement with SP. Apparently I took over this lease when I purchased the house. The lease dates from the late 1980s.
It was only indirectly that I found out that Superior Propane were charging $1.10 per litre PLUS a delivery and hazardous material charge for each delivery (about $26.00), whereas the competition in my region of Eastern Ontario charges $.74 per litre and NO delivery and hazardous material charge. After telling Superior on the phone that I wished them to stop all deliveries, they delivered another load of propane when I was not at home. This I paid for, if reluctantly, but again instructed them that our business relationship had ended. That was in January, 2011. In June they sent me a bill for tank rental. Another phone call telling them I would call them to remove the tank when I had used the propane I had paid for and had no intention of paying for rental of a tank which I didn't want.. In September of 2011, when I was almost down to 35% on that fuel which I had paid for but not requested, they filled the tank again when I was not home.
Finally, I purchased a reconditioned tank from a local supplier and had it filled (at $.74 per litre) and instructed Superior to come get their now full tank. They have done so today, December 6, 2011. However, they are actually under the illusion that I will pay them to remove this tank.

Hell will freeze over first.

Superior Propane is to be avoided at all costs. They will soak you for propane, delivery costs, pickup charges etc., and do not follow your explicit instructions to cease and desist from delivering their product. My next step will be to report them to the Better Business Bureau in my region of Eastern Ontario.

The reason i am here is i bought a cottage last year and the bills i am getting from Superior for my propanne usage do not add up to my seasonal usage. I have since been doubled billed twice and i am not getting a good feeling and don't have the time to continually monitor my usage and then compare it to my bill. Also there rate is HIGHER when compared to the other local rates ... Time to switch ... Thanks .!!

I had very negative experience with Superior Propane as well for years. The annual rental charge for a small 200 lb propane tank increased from $69 to $99 without any rationale and explanations. I called three propane supplier in the Halifax area this morning to surprisinly find out that I am paying $0.20 more per litre ($0.89/litre vs Superior's rate of $1.09/litre) for propane. While other companies do not charge transportation/delivery fee, Superior charged me $19 for delivery plus other costs. While Irving indicates that they can remove your tank free of charge if you discontinue with their services, Superior charges $99 (plus taxes) for tank removal. In addition to the high rates and unfair charges, its billing practices have been a nightmare for us for years! Scrutinize their bills carefully and call around for better alternatives and deals. I'll call Superior tomorrow to cancel its services!

Anyone want to sue Superior in a class action for commercial fraud?
I had no contract for service but had a rental and was paying $0.50/liter more than other providers. They wanted $150 rental for their tank so I cancelled the service and asked that they pick up their tank. They missed the first scheduled pickup and only picked it up a month later. I already had the tank removed and it sat in the driveway. They wanted over $250 for the tank pick up.
I'm going to write a letter of complaint that the costs are to be born by the provider and I will not pay any charge, If they persist I will be sending them an invoice for the disconnection of their equipment.



Videos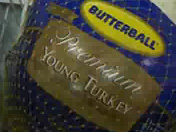 Latest Groups
Today's Mess-Up Photo