Share with Others
Recently Discussed Complaints
Consumer Tips & Tricks
Latest News & Stories
Latest Questions
Sticks N Stuff - Alabama Complaints & Reviews - Poor customer service!

Sticks N Stuff - Alabama Contacts & Informations

Sticks N Stuff - Alabama

Poor customer service!

Complaint Rating:

Sticks n Stuff in Huntsville, Alabama. I went to the store today looking for a brown leather couch and 2 recliners. I found a couch like I wanted and the chair that went with it had a tear in it and I told the salesman if they had another one I would buy it. He went and checked and said there was one more. So I went to the desk and paid for it. There were no recliners that I liked but I thought I could get them elsewhere.

Then after waiting about 30 mins. they came and told me they couldn't find them. That all they had was the one with a tear in the chair. I told the salesman that if they would come off the price I would take the couch. He went back in there and stayed a few mins. and came back and said all they could do was give my money back.

The so called manager was not nice at all. He was really rude to me. The salesman that waited on me was very nice and helpful, but I wouldn't buy anything else from them. (I have bought there before this). The price was $894.00 for a couch and a torn chair. I went on to Big Lots and found a couch and 2 recliners for $1123.00. I will make sure that I let everyone I know how I was treated there.

Comments
United States
Furniture





Comments

Sort by: Date | Rating

I purchased a sofa set that was delivered and damage. I reported 5 minute after delivery 0n 10-6-07 and i have been pass around every saturday which is 10-6-07, 10-14-07,10-20-07, 10-27-07 all day from 10 am until 7 pm waiting on a scheduled delivery and receiving a no show. I went by the store, i have call the store and i still have not received my replacement. I was told to call the ware house and the person who said he was the manager on 10-28-07 hang up the phone in my face. I went to the store on 11-01-07 and still got the run around, i made a purchase and paid for it to be delivered and not satisfied. The store is in jacksonville fl address is off 1-95 at golfair! Beware of it!

Hi, I purchased a sofa for Sticks and Stuff and it fell apart as so as we started using it.

Sticks N Stuff has so many complaints everywhere that thanks to all your posts, I will be getting my furniture elsewhere!

I also used the Trussville location of Sticks N Stuff to purchase several items. They were rude and understaffed each time I went into the store. I was told by one employee that they do not return phone messages, because too many people call. And that they do not answer the phones, because they are too busy. However, the final straw was today when they refused to release delivery of our furniture to my husband, unless I come to the store to say that he is my husband. I can identify every item purchased, my name, address, everything...but here's the kicker...if I will pay their delivery guy $60 more, they will release it to him?

I was thinking that the Huntsville, AL location had closed. When I drive by there, the loading dock doors are opened and movement is in the warehouse. Yet there is only one or two cars in the entire lot. I will not buy from this company after reading these posts. I, unfortunately, bought a couch and rocker/recliner from Ashley Furniture in Huntsville. The comfort level of what was delivered to the house was 100% different than what I sat in at their store. After several phone calls and the routine run-around, I was given "permission" to return the couch for a 10% restocking fee. I had stupidly bought their protection plan for the original purchase. That was supposedly transferred to my next purchase. With the only option being store credit, I spent over two hours looking for anything that would come as close to the credit as possible. What I received is okay except for two lamps. They came in a box (set of two) and were not to be assembled by the drivers. My mother sat on the floor and assembled the lamps. Mind you, once you sign the delivery man's paperwork, the merchandise is YOURS and they have a strict NO RETURN POLICY. I will never step foot in Ashley Furniture again. In my 55 years, I have never seen such a deceitful operation. They are now having a total inventory liquidation sale, EVERYTHING MUST GO !!! I went in to check on a black daybed that was around $500. The SALE price was over ONE THOUSAND DOLLARS ! How in the world is this place even allowed to stay in business? STAY AWAY FROM ASHLEY FURNITURE IN HUNTSVILLE ALABAMA, BIRMINGHAM ALABAMA, AND TUSCALOOSA ALABAMA.

I went to the sticks n stuff liquidation center today and was very pleased to find my kids both a nice durable set each...the sets are so heavy duty I dont think tgey are the same brands carried in the regular sticks n stuff...the supervisor said they have more than the regular stores and they do...anddddddd my pieces come brand new in the box no scratches dings etc...sooooo happy I went here today and also went into ashley furniture and found an awesome dinning tabble chairs and bakers rack with excellent detail! Hope others experience s get better

I purchased a slay bed from sticks n stuff in Birmingham Al. 3rd ave.store I was laying in it with my 5 year old cousin watching TV and the bed fell apart a new bed a bed suppose to hold you. The wood slates crumbled it was made out of partical board. The "STUFF" is cheap.they need to go out of business I agree they are rude the customer patronize your store you can at least be kind and when the consumer complaint about you that should open your eyes.the dresser drawer fell apart also.



Videos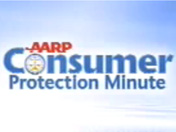 Latest Groups
Today's Mess-Up Photo