Stevens-Henager, Utah Complaints & Reviews - They are a Scam

Stevens-Henager Contacts & Informations

Stevens-Henager

They are a Scam

Complaint Rating:

Contact information:
Stevens Henager


Utah




United States




Although I am not an international student, I am a local Stevens-Henager student. The classes are too easy(so that they make sure they keep getting your financial aid money). Every test I have had so far has been open book. I haven't learned anything that I didn't already know or is common sense. When you go in for information about the school they guarantee to find you a job when you get your degree, but after you are in they tell you "let's be realistic there is no guarantee". They also tell you "We want to make sure that you graduate, so you also get free tutoring" That's a joke! The so called math tutor expert couldn't help me with fractions. She referred me back to my teacher, who had referred me to her. I also overheard her trying to help another student in another subject, the tutor had no idea what she was doing. The girl that she was helping was getting increasingly frustrated and the tutor told her maybe she should go ask her teacher(hmmm, the same answer she gave me) the student got up and left and said "forget this! She referred me to you!" <br />
<br />
Every school I have called to see if I can transfer my credits laughs when I ask. A woman on the other end of the line at a community college, tried to be very nice about why they will not transfer credits from Stevens-Henager, after some beating around the bush about why, I said"It's OK you can just say it", She said "well, I am just trying to find the right way to put it." She told me, they(Stevens-Henager), are not at the same accreditation level as we are. They(students) are not getting the required teachings and class time. Here are some of the other red flags. When I first signed up I asked them why they were so expensive, she told me it was because they included our books in that price. Ummm, we only get to borrow the books from the library, we have to give them back at the end of each course. So they aren't actually giving us our books. Next she said that we also give you a laptop. HA HA HA, that's a joke, it is a refurbished computer that they have total access to once you enter the college campus. They read your instant messages and lower your firewalls so they can get in there and do what they want. If you block them out with your own firewall and security system, you can not access the Internet from the school. Hmmm I don't think I want someone I don't know having total access to my computer. Then they let you know that if your laptop is stolen or destroyed they will charge you $2000.00 even with a police report, and they will not give you another one. I don't know about you but I am not paying $2000 for a $400 refurbished laptop. Then she told me that the expense is also for the privilege of using the Stevens-Henager name. What a joke! I was recently at an ICU unit at the hospital about 4 blocks from Stevens Henager and I asked the nurse if they ever hire anyone that has graduated from Stevens-henager, she rolled her eyes and laughed noooooooooo, "This is a hospital that needs people who know what they are doing." Great, so after all this money and time, I am going to have a worthless $40, 000.00 (That's right, that's how much I'm paying.)piece of paper that says I graduated from a scamming college with a worthless(not to mention laughable) degree. <br />
<br />
If you aren't convinced yet that they are a scam here is another thing that happened. In my 'Into to computers' mod(course), the teacher was awful, when I asked him questions about something in Excel, he said he didn't know, and walked away. Hello!! You are the teacher! I got so frustrated that I had everything wrong and I gave up and sent it in not even halfway done! Guess what grade I got. No come on just guess! I got an A, What the? How is that possible, at that moment is when I knew, this is a scam! They claim to have been in business for over 100 years. They are so disorganized, I find that hard to believe.<br />
<br />
I am expecting to come to school one day and find the place locked up tight with nothing but papers flying in the wind, and a big note on the door saying, "SEE YA SUCKERS"

Comments
United States
Colleges and Universities

More Stevens-Henager complaints






Comments

Sort by: Date | Rating

i just recently signed up for this college and they are giving me the runaround already
today was the first day and after i hear this i wonder what is up..I tried to find out about the financial pell grant that i was awarded and they said i dont get any money too bad for you...I AM SO DAM MAD I COULD SPIT NAILS..this is just unreal that people want to go back to school and then find out they only want your money and they dont care about anything or anyone
Its truly sad...I had my heart set on this and now i find out im being scammed..

Wow, I'm not even sure what to say. I graduated with honors from the Boise SHC campus with a BA in Computer Science and during my entire time there I only had a complaint with one instructor who was not... well... instructing. Several of the students, myself included, made a complaint to the dean and the instructor was asked to leave. They gave us the class again at no charge. As far as the Medical program goes, here it is well respected and the many members of local medical community have agreements with SHC to allow nursing students to complete there intern hours in their clinics. I was never told at any point they offered job placement but the career counselor is very helpful in finding leads and assisting in writing resumes as well as coaching for interviews. Our tutors here are students that the instructors feel may be able to help struggling students and do so on their own time. The school network is monitored and the rules for accessing the internet as well as what is and is not allowed to be accessed at the school is listed in an internet usage agreement that all students were required to sign. The monitoring is to make sure no one is violating the internet usage rules and if a student is fond violating them it can result in expulsion, so yes they are pretty strict on that front. the reason being is that the school is responsible for all traffic through their IP. All bushiness and schools do this as well as just about any public wifi provider like coffee shops, airports, ect.

I agree with the original poster. I have only been attending for 3 months. I went in to withdraw and was told that I needed to talk to the Dean. He wasn't there. He is never there when I need to speak to him. Something fishy is going on there. I got to thinking about the things that I should have been given before or during the enrollment process. I sign something and they tell me that they will send me a copy. I have yet to see any copies of anything that I signed. I am not they only student that they have done this to. I went into the medical specialties program thinking that it was the RN program. I would never have agreed to pay $33, 000.00 and not gotten that piece of paper saying I was eligible to take the NCLEX test? NOOOOOOO. I have this awful sinking feeling in the pit of my stomach that they are going to try to take me for every penny they can get out of me.

I attended SHC in Boise as a Graphic Design student. It was all good until about 9 months before I was set to graduate, when they called me into the financial aid officer's office and gave me some "bad news." The bad news was that Financial Aid ran out for me and in order to continue my schooling I had to accept a private, unsubsidized education loan from one of their private lenders.

Well, I somewhat regretfully accepted, and yes I got a job right out of school in my field. A year later I was laid off the job with bad economic times and now I cannot consolidate my private loan with my govt subsidized loan. It is in collections now, and they will not see a dime from me on this.

This school is just like any other school really. It is there to FACILITATE your learning, not to TEACH you. However, I think the price is WAAAAYYYY to steep to attend this job-in-a-box school, where your credits cannot transfer to ANY other school.

Not to mention that this year alone, over 200 students will be turned out into the workforce with the SAME EXACT DEGREE I have. How is that supposed to help, when they GRADUATE ANYONE?

This school is a joke. I have 3 months left and have hated everyday of this place. It makes me sick to think how much money I have wasted. They do not provide competent instructors, they lie about everything, and there is absolutely no real education. This school is a waist or your time and money.



Videos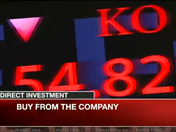 Latest Groups
Today's Mess-Up Photo