Share with Others
Recently Discussed Complaints
Consumer Tips & Tricks
Latest News & Stories
Latest Questions
Sony VAIO Complaints & Reviews - Do not buy Sony VAIO!

Sony VAIO Contacts & Informations

Sony VAIO

Do not buy Sony VAIO!

Complaint Rating:

I am so mad that I can't even think straight .. It is a long story, to make the long story short DO NOT buy SONY laptop. DEFINITELY stay away form they warranty.. the r liars!!! After selling me use lap top they did not want to take it back. Finally after almost on my last month of warranty the decide to let me send it back to them this lap top to see what is really going on with it.. OMG!.. 3 days later after i send to them the lap top they send me a e-mail letting me know that my bill is $800 and that this problem warranty do not cover!! Now what shell i do? They sold me old lap top instead of new one and warranty that i paid money for, then after one year of begging them to fix my lap top they told me that it can't be cover for this problem!! Where do go? I want to scream and cry! And all I have left is this board! Mid time they make billion on poor people like us! LIARS!!! DO NOT BUY SONY VAIO!!!

Comments
United States
Computers & Accessories





Comments

Sort by: Date | Rating

never have had more repairs and worse customer service than with my sony vaio. Never purchase from them. Worst quality and service of any company i have dealt with.

My Vaio was a piece on crap since I opened the box. Always shutting down and having to restart by removing the battery and disconnecting the power supply. Like others they would not take back for months. Then when they take it back they tell me I damaged the computer and the warranty (which I paid extra for) is void!

Poor product and no customer service Sony is Baloney!!

Don't buy Sony products!!

Do not buy a Sony Vaio!! I purchased oneat the first of August, by mid September the operating system crashed. They sent somoene to my home to fix it, however instead of fixing it they made it worse. I now have to have the motherboard replaced!!! I did research on the Sony Computer from Consumer Reports and thought I was purchasing a computer that would last. WRONG!!! I am so mad I cant think!!! I should have purchased a Dell or HP.

I bought HP laptop (dv 6735 ee) for Rs. 55, 000 and after using for less than 2 years, the Laptop stopped working permanently. I gave the laptop to the HP authorised service centre at Dadar branch (SIM Tech). However, as per their opinion the system board mother board need to be replaced in the laptop. !!

So, I have to again shell out 50% of the cost of the laptop to just replace motherboard. If the mother board is to be replaced in just 19 months, it means the HP laptop quality is poor quality.

I was reading the blog on the net and was shocked that the HP customers are facing the same problems. The HP USA technical officer has admitted (reply on my email) that the laptop fan inside is faulty. I request you to spend some time reading the blog.

Incidentally, I came across with one of MBA student in SIM tech. He was claiming 120 out of 150 HP laptops are not in working condition less than 2 years of purchase.

I am indeed disappointed with the product and services of the HP. The service centre charged Rs. 300 to diagnose the problem in the laptop.!! It is more than the fees charged by the general physician.!!! If you are in my place do you pay Rs. 300? Pl. let me know your frank opinion.

I am not going to recommend the HP laptop to anyone. I think HP is fooling people by selling poor quality laptops.I think I need to go to consumer court. I have faced lots of mental harassement in this process. I am really fad up with the HP laptop and services. I know you are going to keep my email in the corner as you are of thick skin HP officers.


A disappointed customer of Hopless Poor (HP) Laptop


Mumbai
9619037287
9322240607

I TOTALLY AGREE!!! I bought a Sony Vaio desk top just four months ago and it has been a nightmare. Today the damn thing completely burned out. The hard drive has been destroyed. No sympathy from Sony! Sony is JUNK!!! They haven't a clue about computers. WARN EVERYBODY NOT TO BUT SONY COMPUTERS FOR CHRISTMAS!!!

Dear Sir,
Greetings of the day!!!

I would like to draw your kind attention towards my problem.
I have a feedback job order no. 600554940 dt. 09th March2010 from Al-Khobar Saudi Arabia. I have a

Sony Vaio VGN-SR55MF, S.N. 7001350.
I had made a complain that there is a gap between bezel & LCD Screen and I am very much unsatisfied

from this.
As per Al-Khobar Service Centre it is not a defect and it's normal. They informed me that they have

ordered the part for replacement but gap could be same even after replacement. They have ordered the

part just for testing & my satisfaction. But I am looking your support in replacement of my Laptop.

I would like to inform you that I had a dream to purchase a Laptop and that's of Sony Vaio Brand. But

after this problem I faced in my Laptop, I am feeling myself guilty for choosing Sony Vaio.

I would like to request you humbly that please help me. I am fed-up with my laptop now. I am

requesting you to please help me to upgrade my laptop. Please allow me to choose higher model and I

will pay the difference for the same.

Hoping to hear from you as earliest.

With a great hope,
Awaiting your kind response.

Regards,
Regards,
Umesh Kumar
Ramada Gulf Hotel, Al-Khobar.
Kingdom Of Saudi Arabia
Mob.# +966-515147856

I do NOT recommend Sony computers. Since June, we have purchased 4 at the hospital where I work. One has a hardware problem. I called tech support 2 weeks ago. After literally HOURS on the phone between then and now, all they'll do is say they're sending a part. They refuse to tell me WHICH part or tell me a timeframe. AND they refuse to let me talk to a supervisor. Caveat emptor, indeed.

Sony has been producing garbage computers lately, I had a Z model that needed to be sent back for screen and motherboard replacement twice within the 1st 4 months of use (I assume it's due to their lousy inverters and mbs), the computer was increasingly slow and prone to overheating after each repair, finally, the LCD cracked while I was simply opening the laptop lid. It's back at their shop simply because I might as well use the non-refundable extended warranty I stupidly went along with, but I don't expect to get a usable computer on its 3rd return. I can't even get answers as to exactly what is causing the problems. Probably because they can't say "well, it's because we're completely incompetent" .
I've since found several BBs with complaints regarding VAIO laptops, most dating from after I bought mine, so no wonder I had only found positive reviews...well, here's a proactive warning to prospective buyers: Don't bother with Sony.

Sony laptops in the S series are not fit for purpose as the mousepad does not function correctly and this is a known problem. The only support I get on complaining is useless talking through settings that I have already tried. The speakers are so poor that I need additional headset to hear Skype. I thought I was upgrading when I bought this but it is a step back to the mid 90s

Sony is losing its market value.! I bought a e-series model in 28 th of feb and now its having a lot of problem. Its Bluetooth, speakers, right-left click, touchpad.! Nw i'll nt even buy a music player of this bloody company.!



Videos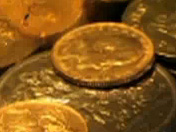 Latest Groups
Today's Mess-Up Photo