Share with Others
Recently Discussed Complaints
Consumer Tips & Tricks
Latest News & Stories
Latest Questions
SNGPL Complaints & Reviews - Non Receipt of Consumer Bill

SNGPL Contacts & Informations

SNGPL

Non Receipt of Consumer Bill

Complaint Rating:

Contact information:
sngpl


Pakistan


zulfiqarali_786@hotmail.com


Sir Your attention is drawn to the matter as under:-

Sui Gas Meter Number 308221 installed at my residence on 04 August 2009, and I am using gas facilities satisfactorily. But consumer bill has not been received so far from concerned office. I request your honour to kindly instruct staff under you kind control for issuance of bill & save me from sudden financial burdon, please.
My home address is as under:-

Muhammad Ansar S/O Ghulam Qadir Warraich
Mahria Traders, Mohallah Haji Pura, Vill & P.O Khojianwali
Tehsil & District Gujrat

Comments
Pakistan
Building, Construction





Comments

Sort by: Date | Rating

Sir Your attention is drawn to the matter as under:-

Sui Gas Meter Number MG-25787913 installed at my residence . I am using gas facilities satisfactorily. But consumer bill has not been received so far from concerned office. I request your honour to kindly instruct staff under you kind control for issuance of bill & save me from sudden financial burdon, please.
My home address is as under:-

Muhammad Rafique S/O Rehmat Ali House No 32- Street, D-Block, V, New Multan Multan

R/ Sir,

We all residentials of Basti Nooray wali rahim yar khan want to draw your

kind attention to the great problem for non reciept of the sui gass bill up
to 30-01-2010 for the month of December 2009 pay able within due date January 2010.

Therefore it is requested that the bill may kindly be arranged for payment

without late payment surcharge .. We shal be thankfull to you for your this kindness Please...
Consumer # 0372230005 Muhammad Ashraf
...15310182214 Peer Bux
...87562300001 M. Khalid

Dear Sir,

Asslam o Alaikum!

Sub: Delayed Delivery of Gas Bill

With reference Sui Gas Meter No. MR02535839, New Consumer No. 23260130002 we all consumers of SNGPL in our town are received our Gas bills just one (1) day before due date for every month, which payment is much difficult for us right away.

Therefore you are requested please to take action in this regard at your earlist.

Your first action in this regard will highly be appricated

regards.

All Res of Twon
Hajj Complex, Chishtiabad
Peshawar Road, Rawalpindi.

MY CONSUMER NUMBER IS ( 71309947909 ), MY NAME IS, ZAFAR IQBAL, New Faisal Colony Near EME College Peshawar Road Rawalpindi

I AM PAYING MY SUI GAS BILLS REGULARLY, AND WANT TO PAY MY SUI GAS BILL IN TIME, BUT I AM NOT RECEIVING SUI GAS BILLS FROM LAST THREE MONTHS. I DO NOT KNOW WHAT IS THE PROBLEM WITH YOUR OFFICE, I AM NOT RECEIVING BILLS, FROM LAST THREE MONTHS.

MY MOBILE PHONE NO.0333-5220806.

Consumer no-48962230008
Billing Month-Aug-2010

Same as subject
consumer no 48962230008
Bill month-Aug 2010

dear sir
iam muhammad imran soomro from distt: kashmore
my mater is last four month we have no gas so plz solve my mater ungrat and i pay my bill avery month
metter no :GN22922423 CUSTMORE NAME
MUHAMMAD AYOUB SOOMRO

I lodged a complain #3014284417 on 17 May 2011 for non-receipt of my bill for the month April 2011 and was assured that it will be sent in a day or two but have not been received yet.
Please look into the matter and take a quick action, before I am penalized for no fault of mine.
Rafiq Fatima
W/O S. Abdul Majeed
36- Model Town, Lahore. Cons. #03919320006

Dear Sir;
It is requested the address as given on my Sui Gas Bill (Consumer No. 93915600006) is incomplet. The comlete address is as under:
OBAID UR RAHMAN
S/O HAJI ABD UR RAHMAN
HOUSE NO. 30, LANE NO. 4,
SECTOR "H",
DHA PHASE 2,
ISLAMABAD.
Please do the needful and oblige.
Thanking you.
Your's faithfully;
Obaid ur Rahman.

Dear Sir,
Assalamu Alaikum!
It is submitted that the address given on my Sui Gas Bill (Consumer No.93915600006) is incomplete. The complete address is as under:
OBAID UR RAHMAN,
HOUSE NO. 30,
LANE: 4, SECCTOR "H"
DHA PHASE -2,
ISLAMABAD.
Please incorporate the correction and oblige.
Thanking you.

Dear Sir,
Assalamu Alaikum!
It is intimated that the Sui Gas Bill for the Month of May yet not received at my home (Consumer No.837670300006). Please if posible please send me my bill on net (iqbal_bangash@yahoo.com). I shall be very thank full for your this kind of action.
Thanking you.



Videos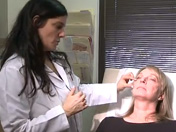 Latest Groups
Today's Mess-Up Photo