Share with Others
Recently Discussed Complaints
Consumer Tips & Tricks
Latest News & Stories
Latest Questions
SMCorp Complaints & Reviews - Awful company

SMCorp Contacts & Informations

SMCorp

Awful company

Complaint Rating:

I am legally blind and handicapped so I am home bound so I went to a website I saw on an informerciaol. A sales rep called me and I repeatedly told her I was on a fixed income and was home bound do to being handicapped.

She sold me on the idea that having a web based busness was perfect for me since I coild make money at home. I would have to buy a membership and pay a monthly hosting fee for my website. I repeatedly stated I could not afford to pay any more so there could not be any aditional fees. She signed me up and took my credit card info.

I was supposted to call my coath who was asigned to me when I recieved my membership kit. It took a couple of weeks for one to call me back. I was to discover my new website could not be accessed on the internet with out a gift card which I had to buy and give out to customers in advance so they could use the card to access and compleaate an order

I know how to advertise on the internet and drive prospects to my website. This month I recieved a little over four thousand visiters to my site but not one would wait for ame to process a gift card because there were many sites easer ti use. If my site could have accepted orders directly I would have made sales but could not do so under smc rules.

In order to obtain a website that can acually take internet order you must order a special site costing several thousand dollars. All of the programs smc want us to use require going out and finding them and preselling them on at a time. There is no way for me to make mony baised on this company and it desire to charge for every custmer first with gift cards then processing fee then buyin catalogs ect.

I believe I was decived and being discriminated agaist because when I complained I wased to change the web site to acomadate my handicap I was told I could cancle my membership and ouit the program. In other words told to get lost it was foolish to complain about being handicapped if it is too tough then just quit.

I dont quit and spent the last twenty years getting as well as possable when every on else gave up on me. I will go on with this mess because it is all I have. but don't try this company they just keep selling the program and dont care whom ends up loosing their shirts. There are more suckers born every day.

Comments
United States
Telemarketing





Comments

Sort by: Date | Rating

You should call your local legal aid and sue them.

im handicapped also wheelchair bound with poor speech they had me on the samw website fortunately i caught on to what was happening 2 months into it and cancelled the website I even went as far as reporting my card stolen to my bank so they couldnt get anymore money out of me. Personally I think we should get a class action lawsuit against them.

Hi my name is Yoanna MCCORD, and I'm been riped off by smcorp of $135.05 this month and I want to be inscribed and want a refunds that has been taken outta my account off of credit card I November 3rd of 2010 .please feel free to contact me at katilynn06@gmail.com or call me at (352)-613-6558 ASAP it's urgent and important!!!

perhaps it is time for a class action suit against this dishonest and deceitful company

To the all Consumers being taken advantage by this Company, M Corp. :

Being on a mature age, let's says rather experienced on Companies abusing on the Internet, however, I trusted the old appeareance of Tom Bosley from Happy Days and I honestly thought that I was doing right by getting involved with this misleading Corporation.
My story is the same, the final results is that SM Corp did take advantage of me and I ended up giving them over $ 100 plus closing my long term Bank account, plus home arguments based on this mistake of mine, by getting involved with this abusive Institution.
I have contacted the FTC and I have good evidence of the misrepresentations they do when you contact them for information on getting a membership;their lack of disclosure as to the Website contents ; the non disclosure at time of membership on the phone regarding an early termination. In other words I do have what is required to present this complain to FTC and be able to stop this Company from hurting more people on the web.
A class Action Claim sounds more than adecuate, considering all the complains I keep finding everywhere in the Internet.It's just appaling to keep seeing how many people keep been taken.
Please contact me at : ccc_business@yahoo.com
to get together and arise against this abuse from SM Corp.

i joined smc in march of 2009 as a person with little to no internet marketing experience! i did not like the idea of my customers having to buy a gift card first before they could sho either, that kind of defeats the whole purpose of a GIFT CARD! So i went outside of smc and paid for $299.00 e-commerce website. The company that i paid to host and set up my fully functioning e-commece website really didnt help me at all. Yes they set u my website, but they convinced me to change the title of my website to a name that did not describe what my site was about. It was a mess! Listening to them, I was trying my hardest to sell home decorating items(which is what my site is about)under the title Terrell's Deals! Omg! little did i know at the time, that was so backwards! but i didn't know any better. I wasnt getting any sales let alone any visitors! It really sucked for me! Well, I canceled my payments with the e-commerce company and of course they canceled out my domain name(www.terrellsdeals.com). In December of 2010, i received a postcard invitatin in the mail from this company called Stores Online! They train people at a seminar on internet marketing! I signed up for their 8 hour seminar on internet marketing! I am so glad that i did because i walked out of there with sooo much more knowledge than i did before then. I wished i had taken that class in March of 2009 when i first joined SMC. They went over the basics of SEO, which i knew nothing about before i took the class and diffent avenues of marketing like ppc, article marketing, marketing via blogging, geo-targeting, marketing via social network sites, link building and so on! I think they were awsome. I sure did learn alot. I just launched my home decore website back up again on April 7th of this year! This time i designed it my self with the skills that i learned from the Stores Online seminar instead of paying someone$299 to do it. The title of my website is called Waye's Home Accessories Superstore! with the subdomain being (http://wayeshomeaccessories.weebly.com) I am getting visitors everyday but just haven't gotten any sales yet which is fustrating! My site is able to be found in google undle multiple key terms and i have even found my site at the top of some those search results, which means i used good search engine optimization with certain key words. But the only problem now is that i need help with getting that targeted traffic so that i can increase my conversion rates. Check out my site and if you have any pointers for me feel free to let me know! My email is terrellwaye@yahoo.com I wish you all the success with your smc bussiness also!

We have the same problem, we have lots of traffic, with the help of all the blogging sites that we use 3 to 4 hours daily, but have no sales since we started, wait we did have two sales only from my sister and thats only because she needed Christmas stuff and no time to shop. We started in November of 2010, we are called giftsgalorefrommurdocks.com ande we are from Canada, first time in this online selling with SMC, Ecomerce. what a mistake this was! we have $3500 to $4000 tide into this with nothing coming in from this site!

Hm...I was considering getting a website with SMC and a bit leery until now. I have a membership but I rarely put forth effort to sell but when I do the products sell. I did try the flea market angle and items flew off my tables. I'm thinking after reading the above that maybe I should stay within the flea market arena. The whole "gift card purchasing" for customers to buy on the website sounds crazy. I renew every year and make a little over my renewal fee but that's only because I don't seriously market. That will change this year. Thanks for the reviews about the SMC Website business...wont be doing that aspect. Good luck to all!



Videos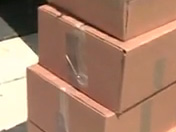 Latest Groups
Today's Mess-Up Photo