Recently Discussed Complaints
1.
(0 mins ago)
Asianet
Poor quality of Serials
3.
(4 mins ago)
Tax Relax
Unlawful Debits from my bank account
4.
(26 mins ago)
Asianet
quality of program
Consumer Tips & Tricks
Latest News & Stories
Latest Questions
Sears/CCR Plan, Marina, California Complaints & Reviews - Unknown charges to sears card

Sears/CCR Plan Contacts & Informations

Sears/CCR Plan

Unknown charges to sears card

Complaint Rating:

Contact information:


Marina

,

California




United States




I was charge for a CCR plan which is credit card protection plan, I never ask for this service. When I found out about this charges I called Sears and they told me that they were not the ones responsible for the charges. They told me that I had to call the CCR 1800 number in order to have the charges off my account. I called the number and the person that I talk to told me that she was going to set the balance to $0. Next month my account had a balance of $3.83 plus a late fee. For some stupid reason the person who help me out left a balance of $3.83 I called again and they told me that they couldn't take those charges off because apperently they had provided me their service for a # of days. They said that I need to called them the first day they offered me their services. I was never ask if I want to enroll in this plan therefore I didn't know where to call. I am so frustrated of how Sears and this other company are stealing my money. I have called so many times and talk to so many people and they all said they are going to fix the problem, but I haven't been able to accomplish anything. I once offer to paid the $3.83 but not all those late fees that have add up to $372.00. They already sent my account to cellections. Is there anyway to regulate how this type of companies do businness. I don't think is fair for a costumer to be charge for a service that didn't request. My biggest complaint is about their customer service, I don't undertand why they told me that they were going to solve the problem when in reality they weren't doing anything at all.

Comments
United States
Department Stores





Comments

Sort by: Date | Rating

I agree, this service is total fraud.
The service is supposed to help you in the event of fraudulent activity to your credit cards.
The way you get signed up for it is totally fraudulent.
I did not owe anything to my Sears account. I received a bill in the mail, opened it, my balance was zero, and I thought to myself, "Hmm, weird, I usually do not get paper statements, especially when I have a zero balance." I did not think of it again for a couple months.

The following month I got a statement and did not open it, I knew the balance would be zero, so I just put it through the shredder.
The very next month I received another statement. I thought, hey, I should re-sign up for paperless statements. I dont like getting zero balance paper statements. So I opened the bill up, and in the balance due section was $33.90!! I called the CCR number found on my statement and a sedate employee stated that she would stop the service, and credit back the $8.90 charge, and the one pending with amount due would disappear. She then stated I needed to call Sears to have the late fee of $15.00 removed. I called Sears and she said the the CCR lady would actually need to refund the entire 17.90 (two months of charges from CCR, $8.90 each) in order for her to reverse the late fee charge. So, needless to say, I called back the CCR service. The employee this time around was very pleasant, reversed the second charge, and 3 way called Sears to personally ensure that the$15.00 late fee was removed. So, minus the 30plus minutes of my day, this was easily resolved for me.

But, I still think the way they sign you up is fraudulent, and that Sears should contract with a different company for this added service. It makes Sears look bad when they have irate people calling about charges unauthorized.

I never enrolled in this plan either...I've been trying to pay off my card and every month there seems to be no dent made! Beside the ridiculous percentage rate, I was being charged $8.95 every month for this stupid CCR program. I tried to email Sears and now I have to call them and try to get this figured out. Unfortunately I did not look at my statements because I haven't been using the card so it's been 9 months of charges, plus whatever finance charges that would add up to. I am so frustrated with this and I will be closing my account after I pay it off.

My mom was recently diagnosed with Lymphoma Cancer. All of a sudden she got a solicitation for CCR and may have been tricked into signing up for procection. When I found out by noticing an $82.00 charge on her account I called Sears, and demanded for the protection be stopped. It had just been set up evidently the previous month when she was in the hospital. My mom did not remember approving of it so I got Sears on the phone and she gave them permission to talk to me about her account. Sears said I had to call the CCR number and so I did. Also, my mom gave approval for them to discuss it and make decisions about her account. I told them I could pay $82.00 each month on the balance every month more than paying them for something that was set up as if she had a job. She is retired (78 years old), I was told they had a cheaper rate for senior citizens. I absolutely said NO, take it off the bill. I am still receiving an $8.95 charge for CCR on the bill. HOW DO YOU MAKE IT STOP! We all need a CLASS ACTION LAWSUIT to sue the crooks. HELP HELP LETS DO SOMETHING ABOUT IT. HELP!

I recently too had the the same problem. My mother was recently hospitalized and I had asked if she had any bills to pay. My sister told me that she has a sears bill that she owes $8.95 on it. I thought that this was very supcious and viewed her account online. Sure enough she has been getting charged for this CCR service from sears. Just last year I had to fight with sears to remove some other bogous charges and now this. What is with this company? I think they do need a class action lawsuit!

I am having exactly the same problem as everyone else. A monthly charge of $8.95 that I believe was hidden in FINE PRINT when the application was made for the sears credit card. Moreover, any attempt by the card holders at large.to cancel out from this scheme makes you think twice about shopping at any of the sears stores or their affiliates. In my quest for cancelling out of the CCR I was given a cancellation number, but the monthly charges still keep coming. I am about to try other methods, such as written communication, TV news investigation, and any other method that would expose this scheme.



Videos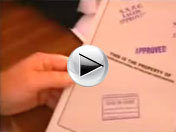 Latest Groups
Today's Mess-Up Photo