Sach Solutions Complaints & Reviews - Unnecessary subscription

Sach Solutions Contacts & Informations

Sach Solutions

Unnecessary subscription

Complaint Rating:

Contact information:
Sach Solutions


440 W. Julian Street, Suite 220 San Jose,




United States


Phone:

(888) 206-2070


sachsolutions.com


I telephoned Sach Solutions to report a problem logging on to one of my email accounts. I was transferred to sales person who informed me that I had a bug in my computer and that I'm sending out hundreds of emails from my account. Then he sold me a subscription for tech support, which naturally I bought because I was afraid that I had a computer virus. I paid $339 – for an unnecessary subscription.

Comments
United States
Products & Services





Comments

Sort by: Date | Rating

Dear Valuable Customer,

We are trying to contact you regarding the inconvenience that you have faced and would request you to call us back on the below mentioned numbers for fast response and resolution -

Contact Timings-
10am- 10pm(EST) Mon-Fri
10am- 06pm(EST) Sat-Sun

Toll free numbers-
1-888-960-1181
1-888-206-2070

We are honored to have you as our customer and customer satisfaction is our business motto.

Regards,
Sach Solutions
440 W. Julian Street, Suite 220
San Jose, CA 95110

To whom it may concern:

I tried to contact their ALLEGED Corporate Office in San Jose, CA (http://www.sachsolutions.com/contacts.html) several times one various days or the week, including weekends and at various times of the day and via support@sachsolutions.com and these were the results:
SACH Solutions
Corporate Office:
440 W. Julian Street, Suite 220
San Jose, CA 95110
I never sent them a letter. However, you will note on their Contact page there is a place on the right side for my information and comments.

I filled it out and the only comment I made was asking a VP of Customer Service or Quality Control to call me at the number I provided them.

The only call I got was from someone in India. I know this to be a fact because I ask the woman, "What country are you in right now?" Her answer was India.
Phone:(800) 571-8429 I got a busy signal no matter what day of the week or what time of day I called. A real company would at least have a voicemail or recorded messages like AFCU has when I call and everyone is busy.

I did not expect an answer on the weekends; I just wanted to see if I got the busy signal. I did.
Customer Support:(888) 206-2070 i get India when I call this number because I ask the same question as above and the same answer.
Fax: (415) 233-8059 Never bothered as email is more efficient.
Email: support@sachsolutions.com
I get India and for the last four or five calls I was always dealing with Josh Matthew. He is the Supervisor and according to him; he has no technical skills.
Email: feedback@sachsolutions.com
Once get India as someone from India calls me back.


I was sent by Norton Security software to SACH Solutions after I called Norton about problems I was having with their software.

I told SS's tech that I had two problems and only two that needed to be corrected.
1. Restore my NORTON 360 VAULT access. This held all my handles and passwords to my various websites I visit that need me to sign in.
a. They completely removed my Norton Security software instead of correcting the problems with Norton.
i. This presented a major problem for me as I literally had over 500 handles and passwords that were wiped out forever.
b. They replaced my Norton software with AVG, which is free to anyone.
i. However, AVG wipes out any other security software I HAD like SpyHunter and Malwarebytes Pro. These two programs did an excellent job of catching and destroying any malware they found as well as catching any that came with an email trying to get in and websites I attempted to go to; I was given a danger warning that the site was infected.
1. So in short, this was my last lines of defense and SACH Solutions blew that away.
ii. AVG on the other hands did none of what those two programs did.
1. I did not know either that they had installed the program or the fact it useless in protecting me.
iii. As such, my computer became infected with more and more malware over the two other times they came back in remotely to resolve the problems they and the increasing problems and malfunctions with my various program.
c. I did not have access to Outlook for almost a week. When I got is working it was faulty at best.
2. I was finally able to install my SpyHunter security and malware protection.
a. I ran it five times in the first two days and thus far uncovered and removed 398 infections, malware, adware, tracking cookies, including FIVE USERS ON MY OUTLOOK ACCOUNT that had names which made me believe they were from hackers around the world.
1. When all the users were wiped clean and I set up just one new one for me; all my problems with Outlook were gone and it was like new.
ii. I strongly feel because SUCKS Solutions removed all my security and malware programs and replaced it with AVG, which is far inferior free software, SS opened the door to all kinds of dangerous problems that were growing by the day, attacking my computer, wreaking havoc on my programs, purging files and programs as well as corrupting many other files and programs.
3. I have sent over nine emails and the last three was demanding my money back as they did not deliver the promised service on the ONLY TWO issues. Then because of their incompetence I became burdened with 27+ additional problems.
a. Did I get my refund?
b. You have got to be kidding. All I get are emails from a supervisor saying I need to let them have access to my computer again to fix all the problems THEY CREATED.

There is FAR FAR more I could share with you but I believe you get a clear idea of what I have been dealing with over these past six weeks.

Make your own decisions to use them or not but remember YOU HAVE BEEN WARNED.



Videos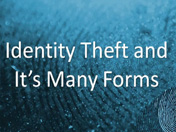 Latest Groups
Today's Mess-Up Photo