Recently Discussed Complaints
2.
(12 mins ago)
Self
What is the meaning of a shelter?
3.
(27 mins ago)
prize
I don't know if this is real or not
Consumer Tips & Tricks
Latest News & Stories
Latest Questions
S4P*SCHPROFIT aka Google Fortune Scam, online scam Complaints & Reviews - bank permits scam charges from cancelled debit cards months after cancellation

S4P*SCHPROFIT aka Google Fortune Scam Contacts & Informations

S4P*SCHPROFIT aka Google Fortune Scam

bank permits scam charges from cancelled debit cards months after cancellation

Complaint Rating:

Contact information:
Google Fortune Google Gem networkagenda.com


scam charging money from bank account in CA




United States


networkagenda.com


This is a very bad scam. I signed up for a 1.97 offer to receive a package to earn money at home. After checking the website, I realized it did not represent the services advertised (time.com). I canceled immediately, and received a cancellation number, with assurances that nothing was taken from my account. Four days later, 1.97 was debited from my account, taken from the following source: S4P*SCHPROFIT, an account in California. I canceled my cards immediately, realizing by that point it might be a scam. I was told by Citizen's Bank that it was all taken care of, and filed the first of several affadavits. A week later, a 69.97 charge appeared. I became very concerned, thinking that these criminals accessed the routing numbers. The bank assured me again that it would be fixed, once I filed affadavits. The bank apologized, but said that it IS NOT UNCOMMON FOR THESE SCAMMERS TO REMOVE MONEY FROM CANCELED DEBIT CARDS! I couldn't believe it; this is hugely disturbing, because anytime a card is canceled and removed from a bank account, IT CAN STILL BE CHARGED FOR AT LEAST 30 BUSINESS DAYS AFTER CANCELLATION! The bank did not seem surprised, nor concerned. They sent another affadavit; I filled it out, along with a detailed letter as to what happened, along with ample documentation. A month later, Citizen's had given back the money taken from the account. Tonight, I found ANOTHER 69.97 charge, again on the COMPLETELY CANCELED DEBIT CARD, and for which I AGAIN called the bank. I reminded the bank that the debit card was completely canceled from the account. This representative was as cool as a cucumber, and said this happens all the time, and that they will "fix it" by eventually putting the money back. No one so far seems interested in investigating this problem, and the bank keeps taking a huge hit, which I reminded the bank we all end up paying for. By this time, I was livid, another affadavit, another apathetic employee. So I called a new rep., and asked to speak to a supervisor. Same thing- this one said the card had never been deleted off some database, (even as the person the previous month had said he had deleted the card himself), that this happens all the time, and that they would "take care of it." I kept telling her how bad this was, that if this is happening all over the country, then millions of those with canceled debit cards are getting ripped off without the bank protecting their account and without their knowing it, or that they are calling the banks, and the banks ARE LETTING SCAM ARTISTS RIP THEM OFF, because they don't cancel the old debit cards. This supervisor kept repeating, "Federal regulations are there to assure you, that you will get your money back." I was so mad; I kept repeating, "This is not about me- this is about the fabric of our country ripping apart at the seams." She didn't care, seemed to be bored, and only wanted to get rid of the "problem." This is the fifth Citizen's employee I've spoken to, and no one seems to know how long this scam company will take my money.

If you have to cancel a debit card, or even if the bank does it and sends you new ones, BEWARE. Those old cards can still be charged, even if they are deleted from the bank system, MONTHS after deletion. Worse, the bank won't do anything about it, because they allow companies to remove money at will, even if the reason the card is canceled is to avoid a scam. We consumers are paying for this.

Comments
United States
Scam & Fake Checks





Comments

Sort by: Date | Rating

I had this happen to me as well, i just cancelled my debit cards and wasn't thinking about getting a new bank account until i read this, and just getting rid of the old one all together so they couldn't charge the bank over and over for this ridiculous $69.97 bull shit. I agree that the banks need to do something more than to just replenish their customers funds. It all comes back to us in the end and we are paying for these crooks and its just not right!

I also sighed up for this, then read about it on the net. I immediately called and cancelled my membership. I was given a cancellation number and was told that I would not even be charged the 1.97 as long as I returned the information packett. which I did, ( incedently which took 11 days to recive).I immedietly called my CC company and gave them the information on the cancellation with the number. Today I recieved my staement from my credit card company and low and behold they had gone ahead and charged me both for the 1.97 packettthat i was told to return and did, and then 7 days later was charge 69.97 I called S4P"Schprofit and was told that the cancellation number was never issued, and that is why I was charged. The person on the phone went right inot a sales pitch about another scheme and I had to rudely interupt him to tell him I didn't care and wanted to make sure that this account was cancelled. He then issued me another cancellation number almost identical to the first. I have contacted my C.C. company Fraud division and filed a complaint and charge back. I was assured that I would not be charged the money and no further charges by their company would be allowed. I also will be sent additonal information(an afidavid I presume) to be filled out and filed. This company claimed later that I had cancelled one of their other programs. Yet I only signed up for one, and had printed out the membership information withtheir phone number on it. The same number I called the first time I cancelled. All I can say is STAY AWAY from make money with Google as it is a total Scam 7 day trial period but they make sure you don't even get to look at the information cd till way after the cancellation period. Then even if you cancell within the 7 days they'll charge you anyways and it is a real pain to get rid of them!! Remeber if it looks to good to be true, it probably is. good luck to everyone else caught in this decetion. shame on them!!

I was cheated by this vendor exactly the same way. I didn't check my credit card history and I just realized this $69.97 deduction each month! This vendor is very bad!!

Does anyone know how to stop this? I didn't remember I agreed on anything that asked me to pay $69.97!!

I tried to call the telephone number showing on my credit card transaction, nobody picks up the phone for an hour during office hours!

Does anyone know how to handle this situation? I don't even know who is the vendor and how to contact it except the telephone number in the credit card transaction, which nobody picks up the phone.

Another thought: if credit card company can not do anything to stop un-authorized charges, any card holders are vulnerable!

Similar things happened to me. My co-worker is also cheated by a similar fraud. Searching the Internet I see a huge number

of victims out there. I'm going to file a complain with Internet Crime Complain Center http://www.ic3.gov/default.aspx . If

all of us victims do our best to fight back we could draw enough attention from the public and our government agency to

stop it. (If the criminals are caught and sentenced, we can then possibly get our money back.)

For those of you who do not check your credit card history, do it now. You may find suspicious charges from some unknown

vendors for $1.97, $2.95, $4.95, $9.95, $19.95, $69.97, or $79.95 etc.

America is a good lawful country. The law should be used to protect the public, not the bandit.



Videos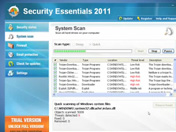 Latest Groups
Today's Mess-Up Photo