Right to Bear Legs, Washington Complaints & Reviews - Fraud

Right to Bear Legs Contacts & Informations

Right to Bear Legs

Fraud

Complaint Rating:

Contact information:
Right to Bear Legs


Washington




United States




This company isf fraud and a rip off. First of all, they attempt to sing you up for all kinds of other prodcuts and services when you order. I sd NO to everything. I also sd NO to additional shipments. Received the first shipment that I actually ordered 6 weeks later. Then a month after that I received ANOTHER shipment and was charged over $70.00 for it! Upon receiving e-mail stating they shipment was being processed I called and sd NO, NOT authorized but they charged my credit card anyway. Regarding my original shipment, upon 2nd use of this stuff, the sponge came off the tube containing the right ot bear legs cream and it went ALL over. MESSY, STicky and stained. Did it work? It did cover some blemishes but does not add color to your legs, if anything, makes them look pale. It is basically make up in a tube. Do NOT order from this company, they will rip you off. Joan Rivers you ought to be ashamed of the way your people are ripping everyone off!

Comments
United States
Cosmetics

More Right to Bear Legs complaints






Comments

Sort by: Date | Rating

This product Right to Bare Legs is a total rip off from the very beginning. Every thing that Joan Rivers is selling is a rip off. that is the truth... if you will never be happy with any of their cheep products... rip off on product, rip off on trying to speek to anyone at the company, rip off if you try to find a phone number with a person to talk to, rip off because they do not post the correct phone number of return address. its a post office box.

This is a total SCAM!!! do not waist you time or money.

I sent my order back without opening it. They charged me $31.96 for shipping/handling. When I called Customer Care they said they the s/h on each tube was $7.99. Therefore, 2 small tubes in the SAME SMALL shipping envelope were $7.99 a PIECE for shipping. That's a total of $15.98 just for one-way shipping of two small tubes. To send it back, refused & unopened, they charged me another $15.98!!?? The order itself was $34.00. But the shipping to me and back was $31.96!!?? I will never order from them again. Also, Customer Care is resourced out to another country, so good luck understanding each other when you do call! Joan Rivers should be ashamed to have her name associated with this product & this practice. I've ordered HUGE, heavy items, and never paid this much for shipping!

I, too, am very dissatisfied and feel duped by this whole situation. I ordered this in a medium shade, and when I got it, it was way too dark and orangey. I was told they would send the light color ones, which they did. That didn't even cover a tiny, tiny pale vein on the side of my leg. I, again, called and spoke with a male customer service rep, whose name unfortunately, has been misplaced. He told me that they will credit my account for $15.98, and for me just to keep the merchandise. I did keep it, thinking I might give it to someone else who might like it. I still have all of the useless tubes of make-up, have been charged $15.98 and another $35.97. I am totally confused as to what they will do to assist me, or NOT! I am now receiving threatening letters about reporting me to collections. The only solace I have is that my initial credit card has been closed as mutually decided upon by me and my credit card company relating to my credit being compromised. So, at this time Right to Bear Legs can not collect the $35.97. I called again today and was told to return what I have, but it's too late to return the merchandise.( NONSENSE) I asked where to send it, and was told I'd have to find out by checking it out on he internet. Then the girl told me to return it to where she works, but that is not the company. I'm going crazy trying to figure out how to deal with these irrational people. DO NOT BUY THIS PRODUCT!!!



Videos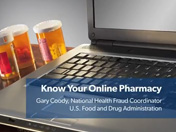 Latest Groups
Today's Mess-Up Photo