Share with Others
Recently Discussed Complaints
Consumer Tips & Tricks
Latest News & Stories
Latest Questions
rhb bank malaysia Complaints & Reviews - terrible customer and phone service

rhb bank malaysia Contacts & Informations

rhb bank malaysia

terrible customer and phone service

Complaint Rating:

I applied for a Tesco-rhb credit card two weeks ago, and this week i received a platinum rhb credit card, which is not what i wanted. I called the rhb service line, which put me in line listening to their ads for more than 10 minutes, after waiting for so long, a message said all operators are busy, please call back later. So i tried another number, and this number is a joke, no message even to acknowledge the presence of the customer, just listening to ads ads and more ads until the message to tell me to call back again! It was getting late and i decided to try the next morning. Next morning is the same thing, wait wait and wait. So i decided the call the local branch no. in ipoh, to my surprise...the lady customer service officer just said...all banks are like that!!! I was so angry and fed up!!
(in fact, ambank service is much better, they call me everytime i make a large transaction on my credit card to verify the transaction, their phone line is much answered much faster too... so now thinking about it... i think i will cancel all my rhb accounts and cards and switch to ambank!!!)

Comments
United States
Banks





Comments

Sort by: Date | Rating

Date: 4/07/10 (Saturday)
Venue: Giant Hypermarket Bandar Bukit Tinggi Klang
Time: around 10am

I'm one of the RHB saving account holder since 2007 without atm card. I opened my account at Jalan Stesen Klang. I never withdraw my money until today I feel wanted too…BUT… the RHB Indian lady at the counter with roughly said " HOW U GOING TO WITHDRAW MONEY FOR U…TEHRE'S NO SIGNATURE ON YOUR ACCOUNT BOOK!"…SHE SAID THAT THE BOOK TOO OLD ALREADY UNTIL CANT DETECTS MY SIGNATURE…" YOU MUST COME BACK ON MONDAY~!, NEXT….(calling for the next customer)….

I really disappointed and walk away.

1st please speak to your customer politely.
2nd. please explain to your customer why this problem happen and not ignore us and calling for the next customer..
3rd is there any problem with RHB account book quality?why she mentioned that the book old ady?...2007 to 2010….(4 years only)..

please improve your service!!!

Worst experience with RHB P.J...Jalan222, called them the whole day...with all the numbers shown...but there are no answer...just curious, are they doing business or just sleeping in the office????so fed-up with their service...very very bad and poor service...

im just deposit my asb fiances at rhb deposit machine at JOHOR JAYA, , after im finished my deposit, the machine suddenly bound/out in serv. without i know my deposit is succes or not and without any receipt... it was so jerk, , , , , , , , , , , , , , , im very upset and call the hotline num, , same thing was happened, , wait, wait, wait and wait, , until death, , , , , , RHB should get closed their banking bussiness and doing the SLEEPING BANKING!!!

RHB Suck! I am having problem with RHB Call Centre and Collection Department. I do not know whether they are working or all sleeping!! I have been paying my cards every months and update the payment which was due somewhere in February 2011. The lady who pick up my call said that the Collection department will email me the reinstatement and change of address form. It took me a week or so just to get the email from them and I replied right away coz i was planning to use the card afterwards. What suprised me is that after 2 weeks emailing the person in charged (Saharul Nazri Bin Abdul Aziz from Collection Department), the card is not activate and no feedback to know what going on with my card!!I have tried to call him this morning and they just passing around my call and i waited on the line for more than 15minutes. This is totally terrible customer service!!RHB should aware of this and attend to your customer complaint immediately!!

Tajul from JB

i nak complain ttg SEEKOR staff RHB Parit Buntar, Perak...nama dia AZMAN...kerani kaunter je...mcm sial dan celaka je perangai...dah la lembap buat keje..dia nak sound2 aku x tentu pasal..butuh dia dan pak bini dia..kau tunggu la..aku jumpa kau kat parit buntar townn..siap la kau aku kerjakan...babi..

rhb memang sial..aku ingat aku sorang yg kene..rupanya ramai lg..aku bayar kereta pakai cimb click..sebelum ni tak penah ada masalah..dua minggu lepas keta aku kene tarik..apsal tarik kete padahal tiap2 bulan bayar..rupanya bila aku check balik dah 4 bulan online transaction kene reject..aku call customer service tanya apsal transaction reject..dia ckp reject pasal ada problem dgn diorang nyer sistem...yg pukimak kalo transaction reject apsal ko tak inform aku..dah 3 bulan reject..surat pon tak sampai..call pon takde..tau2 dtg tarik keta..tak pasal 2 aku kene bayar upah tarik rm400..memang pukimak la rhb..cepat2 la ko lingkup..

i rang up rhb card centre this morning regarding my card statement.. One miss azimah attended to me saying she will come back to me. How long will i have to wait? one day? one week? one year perhaps!
regards, mdm Teoh from butterworth

Last week i made a complain abt some1 taken money from my saving acc which is w/o ATM card. On 28/3, i went to update &withdraw money at Wawasan Ampang RHB, what surprising me is after update my p/book, it shows all funny transaction & balance was not tally too. Complain to RHB, a clerk ask me to go & wait at home coz they need to find out with HQ later & will come back to me but no response.
On 2/4, i & my daughter went to look for the MANAGER, asst. branch mgr attended to me but she knows nothing abt it. (I think there's no morning briefing for RHB bank or they treat this critical case as normal???) REALLY DISPPOINTED!! Then we need to complain again, after showing all the detail to her, she told us need to wait & check with HQ. AGAIN??? Ok fine, When i wish to withdraw money & hope to update my p/book she refused & said there's something wrong with my acc, reject my withdraw & said will come back to me after checking with HQ to find out what was happen.
On 3/4, she called to inform that it was wrongly update in my p/book where some1 using ATM card to withdraw money & cannot detect who & where it was happen. I & my daughter was not satisfied & couldn't accept the reason as it happen in banking business. WHAT A BIG MISTAKE THAT I NEVER HEARD BEFORE. When my daughter question whether my acc is safe to use in future & suspect some1 has misuse my acc, she said will double check with HQ again & come back to me asap. OMG! with such unconfident answer, you all better don't call me lah!?
Already made police report & complain to so call CUSTOMER SERVICE, so upset, totally no response.
RHB should pay more attention of this & attend to your customer complaint immediately!!
For me, these is quite a critical case & i hope RHB should give me a professional answer and apologize letter too to avoid any problems happen in future. I will consider to cancel all my RHB acc & fixed deposit later due to totally "LOST CONFIDENCE WITH U GUYS"

waw..there so much trouble with RHB, I have a problem with one of their ATM, firstly two years ago I've once took money from RHB ATM in Hentian Kajang and there is no problem at all but then on last Sunday (22/04/2012) I took the money from RHB ATM Bank not far away from Hentian Kajang, I took it from Econsave RHB ATM and the machine rejected my card, but then on Monday (23/04/2012) I looked into my account and it's already DEDUCTED!! WTF!! I didn't even get the money, but RHB deduct my account! I already report this to RHB Kajang Branch and one of their clerk said I must wait because RHB Kajang Branch want to confirm it to their HQ! and there is no guarantee at all they could refund my money! they also didn't know how long this process would take time (not very professional I said) anyone please help me if you know how to handle this problem..

Very bas customer service. Keep on saying will call you back but no respond afterwards. Keep you waiting on the line for so long but nobody answers your call after that..what are they doing actually????sleeping or working????

I've been waiting for a setllement letter and car title from RHB delta for more than 2 months! The first call made they promised to prepare them for me and courier them to the nearest RHB branch, which is Jenjarom. After a month, still don't hear from them, I decided to give them another call. This time another officer attended my call and said, "oh you'll be charged for the courier charges", which I don't mind. But to my dismay, they haven't even prepared the things that I wanted!! is it so hard to prepare a letter and I believe the car title is already in their records, right? I don't understand why it takes a longer time to prepare a simple letter? Whenever I call them, it's hard to get through. No one is picking up the phone. The service is bad and sucks!!

I want complaint RHB BANK MALAYSIA at JLN TUN RAZAK, Telesales Department, Sales Manager, Ms.RACHAEL ONG LEE SIEW.
On 19/09/2012 Mr. Calvin Moi Keong (ID 191487) offer me BEST IN TOWN : PRE APPROVED INTEREST SAVING PLAN BY RHB, Mr.Calvin say 100% already approved RM33, 000/=, and do it for me also settlement my credit card RM18, 000/=, Total is RM51, 000/=
21/09/2012 Mr. Calvin submit application form.
28/09/2012 Mr.Calvin tell me he manager only can approved me get cash RM18, 000/=, so i ask him why? he say Manager do decision he also not idea...
He also inform me he has a lot of customer cases also same to me, he give me example is, he customer 100% approved is RM150, 000/= but he manager only approved RM30, 000/=
Why have big different?? before ask me apply Mr.Calvin say is 100% already approved... why give us reply is different & amended so many time???
29/09/2012 Mr.Calvin tell me now he manager only can settlement my card RM18, 000/= why the bank do not credit!!!
I not understand why bank can do not credit, before bank give us a call they already made last decision, why

I want to complaint to RHB Bank Berhad to who is preprate statement to kota kinabalu hardware machinery & building materials treaders association sabah.I didn't receipt your statement on August 16, 2012 to september 30.statement of bank is very important for me to report to my monthly meeting.I have contact to your customers service to report this matter, but your staff of rhb bank ask me go to any RHB branch located nearly.i have go to RHB bank lintas kk branch to take a form for request a statement and will be charge rm2.00 for the statement.this is twice time i facing to a same problems.i don't want every month follow up to a same problems.i hope your upgared you service.

same thing happen to me. i have make full settlement on my credit card account on 22.12.2012. but until now rhb never give me my releast letter. I want to clear my name from AKPK la cibai. when i call costumer service they let me wait so long & no one pick up the phone. HABIS CREDIT AKU. they promise me to mail the letter also never recieved untill to day. last week i 16.12.2012 complaint to bank negara & cc to RHB. then on 19.12.2012 same person Shalini her name promise me to email the letter but untill today also never received the damn letter. i asked her to fax, but this girl said cannot faxs it. . what the fcuk RHB so big but cannot fax.. i will never dealing with this bank.



Videos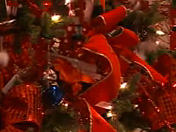 Latest Groups
Today's Mess-Up Photo