Share with Others
Recently Discussed Complaints
Consumer Tips & Tricks
Latest News & Stories
Latest Questions
REZV Complaints & Reviews - RezV - how to cancel

REZV Contacts & Informations

REZV

RezV - how to cancel

Complaint Rating:

Contact information:
RezV


United States




It turns out that you get the free trial from buyrezv.com, which automatically signs you up for the "membership". Then after your first bottle, you start receiving new bottles of RezV and that is when they start charging your credit card. However if you look at the card they send with the bottles, the name of the company is NutriBlvd (however your credit card still has company as buyresv.com with a bogus phone number next to the charge). You need to call the number on the card that was sent in the mail: 888-273-0308 to cancel your membership. I received an email confirming that my BOGUS "membership" was cancelled.

DO NOT open the bottles. You can send them back and apparently they will send you a refund. They will give you an RMA number and claim that they will credit you credit file. I will be sending my two bottles back on Monday.

If you don't mind spending more than a $1000 a year for a questionable product, then go ahead and remain a "member" and get one bottle a month. Personally, I buy many supplements and $90 a bottle (~$3 /day!) is what this stuff costs...that is insane.

I refuse to have anything to do with this very unscrupulous and unethical company who plays games like this with people's money. I strongly suggest that everyone who has been taken by this company, please cancel your membership and get a full refund, if you have not opened the second bottle.

Comments
United States
Diet Products





Comments

Sort by: Date | Rating

The same thing happened to me but I was charged the 87.00 and have not received any product to return. I called the customer service number the day the charge was made. I should have saved my time and effort. I reached a call center in India and spoke with someone that could not even understand me. I asked to speak to someone else and was ignored. They claimed they were having an electronic abberation and that I would have to send an email that would be answered within 24 hours. That was two days ago and I still haven't heard from anyone. I am so upset because I truly do not have this money to waste. It has overdrawn my bank account at this point.

Just to add to what MAS said (and thank you for the info), I was just listening to the 90 min. program that these companies are using to promote their product, ResVerXP and RezVwith Acai and Pomegranate. It is hard not to let it catch ones interest. Especially since Dr. Oz promotes the products from this company or it "appears" he does. So, before I order, I decided to check if there have been any complaints on this site and I am blown away.

So, for those of you that are having trouble contacting them this is what came up when I was checking out and almost ready to order(glad I didn't)

Here is the info:
888-273-0308 (same as MAS)

20533 Biscayne Blvd
Suite #762
Aventura, Fl 33180

support@nutriblve.com

ALSO:

Nutra Lane LLC
Las Vegas, NV 89169

Support@resverxp.com

877-242-1376

I hope this helps someone because a while back I ordered a trial of ACAI berry from a couple companies and everything you all have said happen to you with RezV, happened to me. There was no packing slip or receipt that came with the product. The phone number that was with the charge on my credit card didn't work and emials did not go through. I could no longer find the info about cancelling that was on the website when I order. FYI, I have learn to write down or copy any pertinent info from these sites before I order. I have had to resort to calling the order number to get to someone. Also, when I would finally get through I could not understand the person on the other line. The accent was too thick, there was a lot of static, I could hear everyone else talking in the background and the phone would cut out. This happened repeatedly. I had to cancel my credit card and get issued a new one just to make sure they could not make anymore charges.
IF A COMPANY WILL NOT SELL YOU THEIR PRODUCT WITH A CHECK OR MO(THAT YOU SEND IN THE MAIL), BUT INSIST ON A CARD NUMBER...I HAVE FOUND YOU ARE PROBABLY IN FOR A HEADACHE...

This is a bad company do not do business with them run as fast as you can it cost me i do not want it to cost you try this number if you need help to cancel it might still cost you though 1-877-242-1376

Run from this product as fast as you can

I couldn't agree more...Run...don't let those manipulative advertisers fool you...

To: Penelope Fisher

We deeply apologize for the misinformation you have about us. We sell ResVer XP and you can purchase it upfront, with check or money order or with our buy now, pay later offers. The pay later is usually 21 days after the purchase date. Please be aware that if the products are not sent back to us, you are liable for the $79.90 charge as our terms and conditions state at the bottom of the webpage however ALL of our orders come with a money back guarantee. We do not offer free samples of ResVer XP.

Our number is 1-877-242-1376. and we are here to help Monday through Friday 7am to 7pm MDT and Saturday and Sunday from 8am to 5pm.

Sincerely,

Supervisor at Nutra Lane

I realized too late that I have been taken in by this scam RezV. I ordered the trial bottle and was charged $19.95 for shipping (to Germany). I did not receive the product until after the 14 day trial period was up.. I was shocked and put off totally when I saw that it came from China. I received a mail thanking me for joining and that I would now be charged $79.95 for the bottle. I immediately sent off a mail saying I wanted to cancel any further orders as according to their terms and aggreements: There is no obligation to remain in the Vital-RezV Lifestyle Program and you may cancel your membership at anytime by contacting Customer Care. OK I figured I was stuck having to pay for the first bottle, but since it says that you can cancel your membership I thought that would be possible. I keep trying to get written confirmation of the cancellation and they ignore it. I have since cancelled my credit card (after paying for the trial bottle) but now they say they have just sent off the next bottle and have charged my credit card.
What should I do? I will no doubt receive the bottle in the next week or so and intend to sent it and the trial bottle (which I never opened) back. Is there anyway they can still charge me even if my card has been cancelled. I have not got a new card. By the way, I originally asked for a return merchandise number and was never given one, they offered me a discount on future orders instead.
Can someone please tell me how to proceed and what my legal rights are concerning cancelling of membership and whether I can still get stuck having to pay indefinitely even though my credit card no longer exists.
Charlene M.

It is slightly comforting to know that others, doing business with this company, have been scorched as have I. I tried in vain to challenge this charge with my credit card company. They have decided that I am responsible for the $87 cost. I had returned both the sample and the first order unopened but have yet to receive a refund. That was two months ago even though they issued a authorized return number, RMA. This was a costly mistake and at my age of 71 I am embarrassed to have thought I could still get something for nothing.



Videos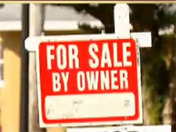 Latest Groups
Today's Mess-Up Photo