Restaurant.com Complaints & Reviews - Scam and unauthorized charges!

Restaurant.com Contacts & Informations

Restaurant.com

Scam and unauthorized charges!

Complaint Rating:

Contact information:
Restaurant.com


United States


Phone:

888-8012580


www.Restaurant.com


In July 2007, I signed up for a coupon on restaurant.com to a restaurant near where I work. In JANUARY, Shopping Essentials Plus (an on-line shopping site of some kind) began charging my credit card for some type of membership fee for some type of services I never knew about and never requested. I traced the charges back to restaurant.com, but they claimed I must have signed up for Shopping Essentials Plus when I filled out an on-line questionnaire on their site.

I went back and reviewed restaurant.com's terms and conditions of use, and it states nothing about giving your credit card information to Shopping Essentials Plus, which is exactly what they did, without permission. Restaurant.com claimed no responsibility and simply referred me to Shopping Essentials Plus.

When I called Shopping Essentials Plus, I have to say, they were very nice. The lady I spoke to, Kanika, was apologetic and said she would credit the the membership charges back to my card. Restaurant.com was clearly not apologetic at all.

Comments
United States
Restaurants & Bars





Comments

Sort by: Date | Rating

Do not use restaurants.com they will rob you with unautherized cc charges it's so ridicoulas I was just on the phone for 20 minutes with the company that they gave my cc number to and they would only refund me for 2 of the 3 charges that they took out of my account so I signed up for a class action lawsuit against them I hope the lawyers can put both restaurants.com and AP9*SHOPPINGESSENTS out of bussines and in jail for robbing everyone that visits there website

i recently purchased some gift certificates with restaurant.com.

i know while paying for these at the end of check out they present you with an offer to subscribe to "shopping essentials" and even offer to take $10 off your purchase with a few questions.

there is also a button that says to decline this offer and proceed to your printable gift certificates.

its pretty obvious that the offer would lead to a subscription and some spam stuff, but its easily avoidable.

this company is legit, just be more careful next time when you sign up for stuff.

i made sure and called restaurant.com and shopping essentials to make sure i was not signed up for the monthly subscription. shopping essentials did not have anything on file with me, and restaurant.com ensured me that if i declined the offer at checkout i would not get any charges.

I have purchased gift certificates from resturants.com in the past, and I just purchased more today for Christmas presents.

There is a "survey" to take at the end of the check out that offers you $10 off your order if you take the survey. It clearly states that by clicking "yes" you are agreeing to sign up for "shopping essentials" and will be charged $19.95 per month. You have the option to click "No Thanks" and continue to your order.

This is just one of those things where you have to slow down and pay attention to what you are doing, and ALWAYS READ THE FINE PRINT.

I fell for the same thing as the OP, and my girlfriend just discovered the problem after over a year of charges (I'm pretty bad at checking out my bank account info... my own personal failure...)

I just got off the phone with a representative from Shopping Essentials. I didn't have an account number and the system did not recognize my phone number, so I waited for a representative to pick up the line; she took my email address, which apparently pulled my account successfully since she asked me if I was the person whose name was on the account.

I explained my situation in the following way (paraphrased, of course):

"I signed up for restaurants.com last January, and was unwittingly signed up for shopping essentials as well; I have never signed into your web site and was not aware of the charges, and I would like to have my account cancelled and a refund of my payments."

I tried to sound nice as possible, as the person on the phone with me is NOT the person who devised what may be considered a scam; they just want to do their job.

The individual that I spoke with told me that she'd credit my bank account and cancel my shopping essentials account, and gave me her name and a confirmation number.

I REALLY don't know how I signed up for this; I'm the type of person who avoids signing up for anything that might lead to spam, ignores all "special offers, " and I'm very net-savvy and protective of my information. I'm not presuming that my "No, thanks" to the offer was ignored, but I'm just puzzled by the whole situation.

I'll come back here in a few days to let everyone know if this case is closed successfully.

-Dave

Well, I guess I spoke too soon. I just got an email confirming my "membership" cancellation (where by membership I mean they take money out of my account) and they are only refunding one month of fees. I sent an email telling them I want my entire fee history back and will call later this afternoon.

-Dave

Dave again...

After my last post, I spoke to a representative of Shopping Essentials plus, and she passed me on to a supervisor who confirmed that I will be getting back all of the fees that they took from my account. I just looked in my account, and indeed there has been credits for every one of my payments, which added up to the total fees that I calculated. The whole situation took under a week to resolve.

To the companies credit, (or perhaps to the credit of their customer reps...) the refund process was relatively painless. I spent more time fretting than I did dealing with the company. My instinct was to ready myself for a high blood pressure inducing battle, but I just kept calm and everything went okay.

If you just call Shopping Essentials and be nice and explain that you didn't know you were signing up for SE+, you will hopefully have the same experience I had.

-Dave

Glad you had such a good experience, Dave. I spoke with them very politely and worked my way up the pecking order, but they were adamant about only returning one month. Based on my Googling, it is clear that they only have pissed off customers. My credit card company crammed a second refund down their throats, but I am still out 10 payments of 11.95. So, now, I am on a campaign to let the world know that Chase Bank and our legal system allows obvious criminals to sucker the public.

Invariably, the people taken advantage of in these circumstances are always men who are in a hurry and are naive to these "opt-out" boxes to check or uncheck. I know this discussion area doesn't qualify as "scientific", but it is nevertheless interesting that all the men were "ripped off" and the two women respondents easily handled the requirements to avoid being "ripped off". Men are supposed to be the "Hunters", women the "Gatherers" from the beginning of time. This is a perfect example of bad hunters who got caught by the sabre-toothed tiger... Having learned this lesson I have taught my son how to avoid being "scammed", and you guys ought to learn from your mistakes, and pass it on to your male offspring, the girls you produce will be able to figure it out on their own - they are all born with the "shopping gene" which is akin to that "gatherer" business... Learn to hunt...

The Falcon- are you just a total sexist or a moron? Perhaps a bit of both. I don't know what the "hunters" have done to you but it is time to get rid of all those cats in your mobile home; shave your legs and get back to work.

READ ALL OF THE FINE PRINT! Yes some have stipulations. ex. spend $35 min excludes alcohol and includes 18% gratuity. They are not fake or a scam to me. I just used one at a local diner. Our bill was $45.00 the cost was $22.00. As with anything real the fine print. Call the restaurant, ask them if it's legit. Common sense people.

We have been to two restaurants that have refused to honor the Restaurants.Com certificates which we purchased last week (at 80% off), both claiming that neither of them have a relationship/contract with Restaurants.com.
This was not an issue with time of day, total amount of purchase, etc. or other fine print of which I am aware.
This is smelling like a big scam!

I had the same problem...soo embarrassing! The last one I tried to used was posted as "new"...the clerk told me they no longer have a business relationship...I am scared of using the other ones I bought...

look ppl if you do read the fine print its all there if someone gets info about a rest obvisouly they have sighned up, they dont pull the inffo out of the sky now do they?



Videos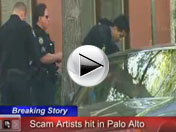 Latest Groups
Today's Mess-Up Photo