Rent.com Complaints & Reviews - reward card

Rent.com Contacts & Informations

Rent.com

reward card

Complaint Rating:

Contact information:
Rent.com


United States




Make sure if you do get your rent.com reward that you use it right away. I activated my card in October and did not realize it had an expiration date of less than 3 months later and set it aside. I went to use it a few days into January and it was expired. With the visa logo and it being a reward/gift card, it is decieving because I have never had anything other than a coupon expire that soon. It seems like a scam to get less people to redeem their reward. I was nervous to use the card for anything under the $100 because when you look at their policies, it looks like they can charge fees for everything. I called them about reissuing the card because I never used it once. They say there is nothing they can do. I am pretty sure there is always something a company can do if they care to do it. It is very disappointing that they give you such a short time period to use or lose the funds.

Comments
United States
Apartments Rental





Comments

Sort by: Date | Rating

Rent.com promises to issue you a $100.00 reward card . Yet when you inquire as to when you are going to receive it, they give you the run around stating that they have to verify the lease with your manager. A simple form or phone call to the manager will verify the lease yet the make it seem its such a big deal. Signed a lease in October and it is now January and still no reward card. They are still trying to verify the lease. I believe this company is false advertising on their site and should be ashamed of themselves. Don't use them, try a site that is more professional.

This reward program is very much real. You do however have to stay on top of them to get your card. I also signed a lease 3 months ago but no reward call. It took two follow up emails to rent.com, but I just got an email stating my card is on the way. The first email said they are requesting information from my landlord to give them a week and check back. After a week I emailed again and the card is apparently on it's way. I would guess they do this for everycard on the assumption that a certain percentage of people will never claim them if they have to do a little bit of work (sending two emails!) on their own.

We signed a lease June 1st, and have yet to get a reward card to use! I have contacted Rent.com 18 times now. They kept giving us the runaround saying they had to verify our lease. I sent them a copy of our lease, signed and dated months ago. Then a couple weeks ago - first part of Aug., after contacting them again and again, they said they did finally get verification from the apartment management that we did sign our lease. They said they mailed the card on the 8th of August but it would take 10-12 business days to receive. We never received it. Last week, I contacted them again, and was told the card was mailed on 8/8. I contacted them again on the 12th business day and was told they would cancel the card and another would be mailed to us. Last night, we received the original card, but of course, it was deactivated. Guess what? They mailed it this past Thursday, only two business days. They deactivated it one day after mailing it. They clearly had no intention of ever paying the $100 out. We think this is a scam. It was sent from zip code 60515, Downer's Grove IL. The company HQ is in California, so there clearly is a disconnect there. Just wanted to warn you about expecting a reward card from this company.

I recieved my rewards card. With all the hussle and bussle of moving and setting up by the time I went to activate my card it had expired. Was told there is nothing they can do about that. WHAT A SCAM!!! I used renters.com to find my place. I would imagine they got something for that. I am not allowed to use what they offer. BS BS BS

Yeah, I got scammed too! The rules say you have 120 days to contact them about the card, which I did in that time frame. However, my apartment discontinued services with them over 30 days (how am I supposed to know that?) and apparently rent.com says that it's too late to receive the card. They were still listed on my lease and received their cut but have found a way to keep renters from receiving the reward.

What kind of company only gives you 3 months to use a rewards card for using their service? It wasn't until I was in the checkout line at a major retailer that we discovered our card expired October 31, 2013. We even made purchases we normally wouldn't because of the $100 rewards card. Note to self: Check expiration dates...

I sign a lot of leases because I frequently move around, so I thought I would try this Rent.com reward $100 Visa card deal. I've experienced this same odd issue that seems unreasonable, at the very least. By the time you get the card, it's basically expired. I've never heard of a Visa card that expires in such a short time, almost too short to use it!

In my case, this was no fault of my own, and I had planned on saving it to use it a month or two later. After all, who expects a Visa card to expire within 1-3 months of getting it? Who knew? They don't tell you up front. Unknowingly, when I went to use it, about two months later (because I like to save money), it had already expired. The card had the entire balance on it/was never used. I've contacted the company to see if they are willing to resolve this. I feel this was no fault of my own and misleading. I'm confident they will do the right thing, though. –Ben, CEO of Emera Media, Inc.



Videos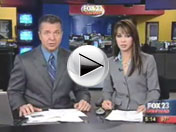 Latest Groups
Today's Mess-Up Photo