Reading America Complaints & Reviews - Terrible experience

Reading America Contacts & Informations

Reading America

Terrible experience

Complaint Rating:

Contact information:
Reading America


United States


readamerica.net


Reading America called me initially one morning at 8AM. I had been working all night and told the lady that on the phone. She said, 'I don't want to sell you anything just try these magazines and if you don't like you can cancel at any time, plus we will give you a $1, 000 shopping spree.' I said ok just to get her off the phone. During the process I asked how much this was going to cost and she said 'just $19.99 a month for 6 months. But during the recording it was $24.99 for 6 months. I didn't bother correcting her as I wanted to go back to sleep. I also asked if there was any penalty for canceling early and to my recollection she said 'no'. I also asked if they could be sure not to debit my account until the 15th of the month, and she assured me they would only debit on the 15th. So I agreed again just to get her off the phone.

A few hours later when I actually woke up I called back to ask what store the shopping spree was at, the lady gave me a website. Upon going to the website I could only see a few pictures and I needed code to enter all the way and the lady told me that would come later. From what I could see of the products they looked like something I could by at Wal Mart and on top of that I would have pay shipping and handling. I surmised that each item was probably inflated in cost. At that point I decided I wanted out so 2 days later when I got the form to fill out for my $1, 000 shopping spree and my bill I wrote cancel on both of them and then mailed them back.

A few days later when I went to cash my check I found out that my account was $30.00 in the negative because they had tried to debit my account before the 15th. Then the incessant calls started. They called me at all hours of the day on into the evening after 10PM. They called when I was trying to sleep, they called my boyfriend while he was working, they called my mom on her phone while she was working. When I answered the phone I told them I had canceled and I did not want the magazines. The person got rude with me on the phone saying I owed a cancellation fee or I would be turned in to collections. First the cancellation fee was $100.00, during subsequent calls the rate has been quoted as $140, $144, $156, and most recently $168.15. When I asked the most recent caller why it had been going up the man replied 'I am not making these numbers up they are what the supervisor gave me.' After several more calls I asked if you turn me in to collections will the calls stop and the guy said 'yes' so I said 'please turn me in to collections so I can dispute the debt.' I even went so far as to tell them I had lost my job, and the guy said 'I will write you down as refusing to pay'. I am 21 years old and do not need a bad mark on my credit, but the first person told me there was no penalty for cancellation so I did the right thing and wrote cancel on the very first communication from them.

Then after 2 months they finally have the nerve to send magazines even AFTER I wrote cancel on the first communication from them! Oh yes and one guys told me that 'we have already prepaid $400 to the magazine companies so you are getting off lucky by only paying a small cancellation fee.'

Comments
United States
Books





Comments

Sort by: Date | Rating

i was also tricked by this company. they contacted me while at work. i was promised a $1000 shopping spree because of some sweepstakes. then they threw the magazine offer at me. i never talked to anyone to authorize my order but theystill continue to bill me for it. i disputed it but they threatened to send it to a collections agency. they were sending me magazines i have no use for and it's costing me more tan they are worth!!!

I did A-LOT!!! of looking to find all the in-fo i could on this "READING AMERICA" or "AMERICAN READING CLUB" wich ever the name is PLEAS!!! contact FTC and BBB and tell them all of what they did to you. the FTC will ask you to call them back if they keep doing this


BELOW IS WHAT THEY R AND R NOT ALOUD TO DO


Taken from the FTC's website: (IT'S THE LAW... KNOW YOUR RIGHTS)

Guidelines for Managers of Telemarketing Enterprises Who Sell Magazine Subscriptions

As the supervisor of a telemarketing sales force, you know that your employees' communications with prospective magazine subscription purchasers must be clear and courteous, and that their sales solicitations must be accurate, truthful, and complete. It makes good business sense — and it's the law.

Through its enforcement of the Telemarketing Sales Rule and other laws, the Federal Trade Commission regulates the telephone sale of consumer products, including magazine subscriptions. The Telemarketing Sales Rule requires that you keep certain records about advertising and promotional materials, recipients of prizes of $25 or more, sales, sales employees, and verifiable approvals for demand drafts for two years from the date that records are made.

The FTC and the Magazine Publishers of America have written this guide for telemarketing professionals who sell magazine subscriptions.
Initial Contact: After You've Said Hello

When you are making an outbound call, you must disclose clearly and promptly, prior to the consumer's purchase, and in a way that is unlikely to mislead the consumer:

That the purpose of your call is to sell magazine subscriptions.
Who is selling the magazine subscriptions.
A description of the magazine subscriptions you are selling.
You must not misrepresent the reasons why the consumer was chosen for the call. You may not suggest that the consumer was "specially" selected because he or she is a "good customer, " a contest winner, or a survey participant — unless that is true.
Prize Promotions: You Never Have to Pay to Play

If you are offering a prize promotion in connection with an outbound call solicitation, you must state clearly and promptly, and prior to purchase, that no purchase is necessary to play or to win. You also must disclose:

* A description of any prize you offer in the sales promotion and a statement of its value.
* The "no purchase/no payment" way consumers can participate in the prize promotion with instructions on how to participate, or an address or toll-free telephone number where consumers can get instructions on how to participate.
* The odds of winning the prize in the promotion or the factors used to calculate the odds.
* Any material costs, restrictions, limitations, or conditions on receiving, redeeming or using a prize that you offer in the promotion.

Sympathy Appeals and Enticements: No Lies Allowed

The law does not allow you to make false statements to encourage a purchase. Specifically, you must not falsely state that:

* You are affiliated with an educational, charitable, social, or governmental organization or cause, that you are selling subscriptions on their behalf, or that they will receive part of the sales proceeds.
* The consumer's subscriptions will be distributed as gifts to educational, charitable, social, or governmental organizations or causes.
* The consumer's relatives or friends will receive free gift subscriptions.
* You are working your way through school or competing for a scholarship or in a contest. That is, you must not make false statements to create a sympathy appeal about yourself — including claiming illness, disease, disability, or low-income or student status.
* Consumers will receive free gifts, goods, or services with the purchase of magazine subscriptions unless the subscription costs the same as or less than the regular subscription price (or "basic" subscription price published in the magazine).
* The subscription is available at a special or reduced rate unless the cost of the subscription is less than the regular subscription price (or "basic" subscription price published in the magazine) and less than the price that similar subscriptions have been sold in substantial quantities to similar consumers.
* The subscription is being offered free unless the cost of any other subscription(s) or other products that the consumer must purchase to get the free subscription is no more than the cost the consumer must pay to buy the other subscription(s) or other products without receiving the free subscription.
* The subscription is available at a reduced rate because the consumer will be charged only for postage or for shipping and handling.

Payment and Subscription Terms: Just the Facts

Before the consumer buys any subscription, you must clearly state:

* The total costs of the subscription(s); if you state the price of installment payments, you must give the amount of each installment and the total number of installment payments.
* The name and duration of each magazine subscription in your solicitation, including the number of issues or frequency of each subscription.
* A description of all material restrictions on the subscriptions, including the amount of any down payment that is required or the form of payment that is required.

Consumer Authorization For Payment: Getting The Okay

If you ask consumers for their bank account numbers to facilitate payment through "phone checks" or "demand drafts, " you must get the consumer's advance "express verifiable authorization." You can do this in one of three ways:

* By getting advance written authorization,
* By tape recording the consumer giving express oral verification, or
* By sending written confirmation of the transaction to the consumer before you submit the draft for payment.

At the same time, you must not:

* Bill a consumer's credit card without their express authorization.
* Mislead a consumer about the reason you are asking for account information.
* Invoice the consumer for the subscription orders unless the consumer has expressly ordered the subscription.

Cancellation and Refund Rights: The Fine Print

You must not misrepresent the consumer's right to cancel. Before the purchase, you must clearly and truthfully disclose:

* Any "no refund" or "no cancellation" policy, if you have such a policy.
* If you talk about refund, cancellation, exchange or repurchase options during your solicitation, you must disclose all material terms and conditions of your refund and cancellation policy.
* If you have a policy of accepting cancellations or making refunds or exchanges, you don't have to raise the subject. But if you do — or if the consumer requests information — you must clearly disclose all material terms and conditions of your refund, cancellation or exchange policy.

Order Fulfillment: Delivering the Magazines

You may not sell subscriptions to — and accept payment for — magazines that you have no authority to sell.

It's not necessary to mention when the first issue of each magazine subscription order will be shipped to the consumer if you have a reasonable basis to expect that it will be shipped within 30 days of the order (or 50 days if the consumer applies for credit).

However, it is necessary to:

* State clearly how long you reasonably expect it will take before the first issue of each magazine subscription order is shipped if that time period will be more than 30 days (or 50 days if credit is requested) from the order; and
* If first shipment is delayed beyond 30 days (if no shipment time was stated) or beyond the shipment time stated, you must then offer the consumer the option to accept a new delayed shipment date that you have reason to believe will be net, or to cancel the subscription and get a full refund.

Guarantees and Bonds

You must not:

* Falsely describe any guarantees you make about the placement, fulfillment, or delivery of the magazine subscription orders.
* Make false statements about the fact that you are bonded — or about the nature or conditions of your bond.

Assisting in Deceptive Telemarketing Practices:
Who Are You Dealing With?

You should take reasonable steps to determine whether someone is engaged in any deceptive telemarketing practice before you assist them. According to the Telemarketing Sales Rule, you must not provide substantial assistance or support for another seller or telemarketer if you know — or consciously avoid knowing — that he or she is engaged in deceptive practices. Support includes, but is not limited to sponsoring promotions, sending confirmation letters, prize certificates and bonuses to consumers for another seller or telemarketer, or billing consumers' credit cards.
Restrictions on Phone Calls and Abusive Practices:
Respecting the Customer

You must not:

* Threaten, intimidate, or use obscene language when you make sales calls.
* Cause a phone to ring or engage consumers in phone conversations, repeatedly or continuously, to annoy, abuse, or harass the person who answers the phone.
* Call consumers who have previously said they do not wish to get calls from you or the seller of the magazine subscriptions that you are selling.
* Call consumers' homes earlier than 8 AM or later than 9 PM local time — unless you have their permission in advance.

For More Information

For more information about complying with the Telemarketing Sales Rule, contact the Federal Trade Commission. If your business has been a victim of fraud, you can file a complaint with the FTC.

The FTC works for the consumer to prevent fraudulent, deceptive, and unfair practices in the marketplace and to provide information to businesses to help them comply with the law. To file a complaint or to get free information on consumer issues, visit ftc.gov or call toll-free, 1-877-FTC-HELP (1-877-382-4357); TTY: 1-866-653-4261. The FTC enters Internet, telemarketing, identity theft, and other fraud-related complaints into Consumer Sentinel, a secure online database available to hundreds of civil and criminal law enforcement agencies in the U.S. and abroad.



Videos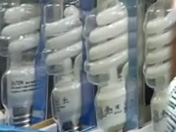 Latest Groups
Today's Mess-Up Photo