Share with Others
Recently Discussed Complaints
Consumer Tips & Tricks
Latest News & Stories
Latest Questions
PushPlay.com Complaints & Reviews - Beware

PushPlay.com Contacts & Informations

PushPlay.com

Beware

Complaint Rating:

Beware: when signing up for their five day free trial, it is unclear that you will be charged $34.95 if you do not cancel in the five days. I was totally surprised to find a charge I did not recognize on my account and refund is not an option upon cancelling. I had to sign up for this service in order to use tvshack.net. I won't use them again either. My computer got a virus from one of these sites.

Comments
United States
Products & Services





Comments

Sort by: Date | Rating

They are a bunch of dirt bags. They charged my son's Debit card (he is a minor, so can not legally enter into a contract). I contacted them and asked them to reverse the pending charge. The women I spoke to (she speaks very broken Chinese/English), became angry when I explained the situation. I told her to go speak to a manager as what they were doing is illegal. She slammed down the phone, I heard arguing in the background and she got back and the phone and said "you know what lady, I'm tired on dealing with you, I will reverse the charge you BIT***, then slammed down the phone (hung up). No surprise, she did not reverse the charge so I contacted the bank, had my son's card cancelled and reported them to the bank fraud department. They are unethical and rude.

i hear you. the agent hung up on me as well when i asked about the second charge for them for just a couple pennies. i explained there was a second charge and inquired what that was about. she said it wasn't possible. when i reiterated it was right there on my bank statement she hung up on me. amazing service. my bank explained to me since they're international anytime they swipe or use your card you're charged a fee of a percentage of the sale. the bank refunded it but i didn't really want them to have to pay for this company's inept service and underhanded dealings. imagine that they're doing this to how many people each day. how much profit results from unscrupulous practices and horrendous service.

I talked to the agent about changing payment types as I realized I did not want to be charged on my credit card but rather my checking account. So I asked them how I can do so. The agent said that I can't. I was dumbfounded when i heard that I couldn't change payment types. I stated, "All well run businesses should have options for their customers to change payment types." The agent snatched back, "WE ARE NOT OTHER BUSINESSES!!!" If you like getting mad, please stop by pushplay customer service and they will piss you off in no time.

So I decided to cancel through their website as I wanted to avoid a hostile confrontation. Pushplay.com charges a small but absurd $.99 convenience fee just to cancel online. Who ever heard of a convenience fee to cancel an account? So I tried to call customer service to cancel by using their call tree. There was no answer. I tried calling again a few times with no answer. I gave up calling and tried emailing them instead.

I checked the BBB for their accredited business rating and didn't find pushplay.com. I found out that pushplay is a branch of "iMovie, LLC." iMovie has a big fat F rating at the BBB. Well deserved rating I should add. iMovie, LLC is not a BBB accredited business.

Here's a link to their rating report:

http://www.bbb.org/delaware/business-reviews/video-tapes-and-discs-sales-and-rentals/imovies-llc-in-wilmington-de-32001282/

Please do file your complaints against imovie at the BBB using this link.:
http://www.bbb.org/us/Find-Business-Reviews/

iMovie LLC has multi business names that consumers should be aware of.

Other than terrible customer service, pushplay.com has a limited selection of titles that have not won any awards. Which means most of their movies are crap. I've found free sites with better movie selections. On a positive note, however, they do have good documentary on certain topics.

With my overall experience, I do not recommend pushplay to anyone.

THIS COMPANY WICKED. THEY ALLOW FOR MY INFORMATION TO BE USED TO SET UP AN ACCOUNT WITH THEM AND DOESNT EVEN RECOGNIZED THAT SOMETHING IS WRONG WHEN THE ACCOUNT WAS NEVER ACTIVATED YET THEY BILLED ME CONSISTENTLY SINCE 2009? I was billed for your service I NEVER SIGNED UP with your company never HEARD of your company until I WAS BILLED for this fraudlently since 2009, I never saw it on my statement before I guess because I wasnt expecting it, I didnt look for it. I have never used your service I am sure this can be determined and I never SIGNED up for your service AT ALL: the entire thing was FRAUDULENTLY established. I have been outside the country since 2008. Please check my IP address confirm for the past 3 years I have been billed $34.95 because for one my statements were going to my post office box in the states so I never had a chance to review them, This rude female on the phone is going to tell me IT IS MY RESPONSIBLITY TO ENSURE FRAUD DOESNT HAPPEN ON MY ACCOUNT (HOW RUDE) SHE WOULD NOT EVEN REVEALED EXACTLY WHEN THE ACCOUNT WAS ESTABLISHED. I DIDNT GET THE EMAIL BECAUSE I DONT CHECK "JUNK" I DELETE THEM. THER WOULD HAVE BEEN NO WAY TO KNOW THAT SOMEONE SET UP THIS ACCOUNT AND USE MY INFORMATION. SHE IS GOING TO TELL ME THAT SHE CAN ONLY REFUND 6 MONTHS OF A 3 YEAR ON GOING FRAUD? THAT IS UNACCEPTABLE. I WOULD LIKE A TOTAL REFUND OF ALL CHARGES BILLED TO MY ACCOUNT, I NEVER USED YOUR SERVICE AND I NEVER SET UP YOUR SERVICE. THIS IS MY SECOND ATTEMPT TO HAVE THIS MATTER SETTLED. PLEASE AND THANKS THE LAST FOUR OF MY CC 0019 A VISA BEGINING WITH 4828 I NEED SOMETHING DONE, I WOULDNT BE SO UPSET IF I HAD DID IT MYSELF BUT SOMEON ELSE DID THIS AND I AM TO PAY FOR THEIR MISTAKE? I MEAN DOESNT ACCOUNTS BECOME INACTIVE IF THERE HAS BEEN ABSOLUTELY NO ACTIVITY, DONT YOU THINK THAT IS A RED FLAG? APPARENTLY SOMEONE SIGNED IT UP USING MY NAME AND CARD AND BECAUSE THE EMAIL CONFIRMATION MUST HAVE CAME TO MY EMAIL BOX (WHICH I NEVER RECEIVED IN MY INBOX) THEY WERE UNABLE TO USE IT SO IT STAYS DORMANT! PLEASE HAVE SOME CONSIDERATION AND ADDRESS THIS ISSUE DIRECTLY WITH UNDERSTANDING THIS IS FRAUD. YOU CANNOT HOLD SOMEONE ACCOUNTALBE FOR AN ACT HE OR SHE DIDNT NOT COMMIT OR A PARTY TO.

PUSHPLAY.COM HAS THE WORST CUSTOMER SERVICE REPRESENTATIVES I EVER ENCOUNTERED. THEY ARE RUDE AND DISRESPECTFUL AND UNCARING. THIS WOMAN ON THE PHONE IS GOING TO TELL ME NO SUPERVISOR WILL CHANGE WHAT I SAID 6 MONTHS REFUND IS ALL U R GOING TO GET AND HAVE A NICE DAY MA'AM AND HUNG UP THE WORST THING IS THIS WAS THE CANADIAN NUMBER I CALLED. I AM SO APPAULD AT THEIR SERVICES. I NEED TO WRITE TO OBAMA AND HAVE HIM PUT A STOP TO AUTOMATIC CHARGES FOR ITEMS U GET ON FREE TRIAL BASIS BECAUSE THEY PUT THEM IN FINE FINE PRINTS AND SUCKER YOU INTO A DEAL YOU HAVE NO IDEA ABOUT SOUTHBEACHJAVA .COM IS ANOTHER COMPANY SUCH AS THAT.SKINNY WAIST IS ANOTHER AND THE ACIA BERRY OH MY GOSH U WANT TO TRY SOMETHING U ASKED FOR THE TRIAL NOTHING ELSE LET ME DECIDE THAT I WANT TO ORDER MORE DONT BE SENDING STUFF TO MY HOUSE IM NOT EVEN HOME U BUT U SHIPPING OUT WHAT YOU WANT WHEN YOU WANT AND BILLING ME FOR IT.. THIS HAS GOT TO STOP... THESE COMPANIES NEED TO GET IT TOGETHER AND IF WE ALL BOND TOGETHER WE CAN GET THIS COMMERCIAL LAW TO BE CHANGED THE SAME WAY OBAMA CHANGED THE BANK CHARGE LAWS. SPEAKING OF WHICH I NEED TO CALLL WACHOVIA.

I agree with everyone here. Imovies LLC is a fraud. I've never heard of their company before and I know I would of never signed up for such a fishy offer. But somehow, they got a hold of my bank account and kept charging me $35/month for 13 months. I am confident I never use this bank account for any purchases, except for one authorized re-occurring withdrawal, but other than that I do not use this bank card. Somehow they also got a hold of my email address, and since my email was in their system, they accused me of signing up for their services. I know without a doubt that I did not sign up for any of their services. I am furious!! I want my money back. When I finally was able to speak to a live person, the so called supervisor, Phil Johnson, flat out told me he was not going to refund me the amount of the fraudulent charges and accused me of being a liar and trying to hustle him out of money. Please...like I would waste my valuable time to call some random number and make up a claim. From the way he spoke to me, I sensed he was a fraud. He was unprofessional, he belittled me, accused me of lying, was rude and mean, and overall an asshole. I have closed my bank account, filed a fraud report with the bank, filed a police report, a report with the Better Business Bureau, and posted my story on Scam Checker. I am furious, and until I get my money back and justice, I will not stop letting people know about how awful Imovies.com is.

This company is such a scam. My daughter did not realize this site was a scam and gave her debit card info. She is young so this was a learning experience for her. She did not cancel in 5 days so they charged her $40 and .99 to cancel it. I discovered it by examining her bank statement. She is a college student so she has hardly any money to begin with. She was over drawn on her account because of the charge that she did not realize she would get charged. I called the company and the women who was British was very rude. She said no refunds. She said there a company located in London, England. Only 1300 titles. I gave her a piece of my mind. I am posting on every site I can find. I hope my daughter has learned her lesson.

I strongly Disagree!! Push and play is a honest company and a cheaper alternative to cable and satellite TV. Their movies are top of the line and what is more important...they always have new releases (which does not happens at all at netflix) I'm very satisfied with their business model.

Their documentaries are superb and the foreign movies ... WOW !!

They also have a lot of vintage movies that one cant find anywhere else. Thats EXCLUSIVE from push and play.

They got a five star from me and I used to be a movie critic for a famous magazine.

Why would i ever do business with a company who doesn't have a BBB account or has as many complaints as these fools do?

je me suis inscrit a ce cite et je ne le retrouve plus

Well for one their online cancellation form does not work. I have tried with different browsers but that didn't do the trick. Sent an email but no response. I work during the day (2 jobs) so I only have time once their call support is closed. I have my day off today on one of them so it gives me time to call them up and cancel but seems too late as I was already charged.

It's not that I forgot to cancel it is that their cancellation methods do not work and call support is closed when I have free time. Anything I can do about this?

Well I got an email back saying they have cancelled my account and refunded my money back to my card.

"Your Premium membership has been cancelled. Thank you for using PushPlay Premium. You will not be charged any additional PushPlay membership fees.

We have disabled your account information from our database and you will not be able to access your PushPlay account anymore.

Account Summary:
Username: ----
Membership Type: 1 Month Membership After Trial
Signup Date: Apr --, 2013
Cancellation Date: May --, 2013

Should you have any additional questions or concerns, please do not hesitate to contact us.

In addition, we have refunded the following transactions:
---------------------------------
Refund Issued: $34.95
Refund Date: May --, 2013
Card Type: ----
Bank Reference #:----"

Got an email back saying they have cancelled and refunded my money after telling them their online cancellation form wasn't working.

Pushplay.com is a scam. I signed up somewhere in August 2013. After signing up, I realized that they advertised many movies that they do not have. So, I wrote to them to complain. 2 days later, they replied to my e-mail. They apologized and explained that there are other websites that falsely advertise business for them and would get the problem rectified. (I think it's they themselves who put up the advertisement!!!) Because of that, I quickly cancelled my membership on the 3rd October 2013 and even received a cancellation confirmation. However, my latest bank statement for October, shows that they still deducted $39.95 from my account on 18 October! I e-mailed to ask for refund but there is no reply. After reading all the negative reviews about this movie site, the best I could do now is to block my credit card and get a new one!

Can someone tell me how to cancel this??!! It's a total scam and I didn't even sign up for it - thanks identity fraud!! I'm trying to call them but can't get through. I'm unable to locate an email address. Any suggestions??



Videos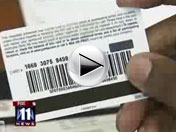 Latest Groups
Today's Mess-Up Photo