Procore Solutions, Marietta, Georgia Complaints & Reviews - Termination

Procore Solutions Contacts & Informations

Procore Solutions

Termination

Complaint Rating:

Contact information:
Procore Solutions


1260 Cobb Pkwy North Marietta, Ga 30062




Marietta

,

Georgia




United States


Phone:

678.355.3720


procoresolutions.com


I was a supervisor with Procore Solutions, and was re-hired by Angie in HR. During my tenure there, I was told numerous times by my superiors to ignore some of the things that I had brought to their attention. One of my employees, a very pretty girl, had complained that she was being harrassed by a rather odd (if I must say so myself) young male that would make crude remarks to her, touch her as she went to her desk, and at one point even got her telephone number, some how, and was calling her suggesting that he wanted to do things to her (sexually). I was told by HR to ignore it, and maybe the girl would "quit." This young lady whom was making the complaints also had a seizure at work and had to be hauled off in an ambulance, and even more pressure was put on me to "get her outta there." I did eventually fire her, and when she asked why she was being fired, I had no real reason to give her. I knew it was unfair, but this was MY livelihood! I was even told to alter QA scores, put pressure on her, falsify documents (forge signatures on paperwork/ warnings), and work on "special assignments" so that those that are fired would be DENIED for unemployment. I did feel bad because this same girl had often helped me do things throughout the office. We moved to a new building and she would help me with the copy machine, wiring of telephones, etc.
What makes me even more pissed is that within a month or two of firing not only her, but NUMEROUS people (most of which I do not understand why I was told to let them go), I myself was fired. Why?
"It's just not working out." No warning, no NOTHING.
Another supervisor was let go before me, her name was Cheryl, because she was honest with a company we worked with, Good Cents. She basically told them that the representatives were not properly trained (which was true). She was soon let go. We are taught that we are to lie to the companies, and reps, because that makes us money.
I received SEVERAL complaints from reps that worked with Good Cents. They felt as though they could not handle the calls because there training was inadequate (the young lady previously discussed complained of this as well).
The company will soon be going under, I believe. The company is a subsidiary of Cobb Energy, and Cobb Energy is in and out of the news right now because the higher uppers are embezzling money. KARMA! What goes around comes around. They can't keep lying, stealing, and manipulating forever.

Comments
United States
Other

More Procore Solutions complaints






Comments

Sort by: Date | Rating

This company is a affiliate of COBB EMC. There billing practice is unforseen. They add 10.00 late fee on your account before your bill is even due from a working standpoint. They allow you to go into collections when you've paid the past due but not the full balance. They work with AGL and have their technicians turn your gas off even when you've paid the bill. They charge a reconnect fee of 50 dollars and bill you. They change your billing cycle because of new meter upgrades without notifying the customers first therefore for 1 month your double billed. They say they don't charge you a deposit fee for new service, but in reality when you get your fist bill they base the charges off the last person that lived there before you, so that you have an enormous first bill. Their company practices are outrageous and should be looked upon. Their affiliate company Cobb Emc bought them out Procore use to be a temporary service company. Now their a third party billing company. Procore Solutions are not with BBB. Their employer practices are worse to name a few details: Procore hires you under false pretenses thinking your hired for one job, like good sence and in reality they tell you or ask you to move to another department for gas or electric side. They pay for night shift .50 cents more but if your transfer to another position in the day they take the .50 cents away from you. If your get promoted into another field like accounting temporary, they would not allow you to get your old position back and they take away your current benefits. Procore does not pay the same as if you work for Cobb Emc their sister company. The pay is 12.00 to start at Procore Solutions but if you work directly for Cobb Emc or their third party companies like Greystone Electric you can make at least 17-21.00 per hour. The benefits are not the same as Cobb Emc, the owner its much less and out of pocket cost to the employer. When you work with Procore and their practice is a verbal for first time late-although they say that if your late 15 minutes you can make it up by staying late after your shift. Then another no no is you cannot stay after your shift pass time or you will get written up without permission. So the first time your late and do not make up your 15 min, Its a Verbal or if you messed up on a phone call and got an error or QIT, that counts as extra. The second, is a Written, on probation for 90 days. And the third is a 2 day suspension without pay, so the Final time you mess up late, with no paid time off-that is not offered to you as an employer, your FIRED!!...For example, one associate (white-spanish) refused to sign a write up notice and she was told you need to leave and she left...another example, A black female was told she had 2 errors and 1 mistake and mistakes don't count, but she was written up and suspended for 2 days without pay. And the final example, is a black male worked for Procore 3 years in and was FIRED due to a background check after 3 years showed something in another state that was expelled. This company has poor work ethics and standards. There is a new trainer, black female who is from another state with no Trainer experience, she ofter forget what she is saying in mid sentence and doesn't know the material or computer system. She been employed since July of last year, and on the phones only for 3 months before she was Promoted to a Professional Trainer! Procore solutions lure with promotions, but when you work there its unprofessional, tacky people who goes behind your back and lie on you to get what they want. Thats the kind of people that work for them. The previous Trainer who had 10 years experience, Quit on them due to untrained and professionalism. The head bosses hire these black females who are so called running the call center, they hire mostly black females who are not professional and their staff treat you like your 10 years old, conducting micro managed practices. For example, if your taking a long call, you will get pop up on your screen as to do you need help, why are you on hold! you must respond or they will document you. If you go over your break time by 1 minutes, they have managers that come looking for you in the breakroom or restrooms. Procore also have cameras on site all over except their offices. The cameras are there to watch you, in the breakroom, outside by the light poles and parking lights. Once in Jan of this year it snowed, and the sidewalks was not sand off, people were slipping and sliding on the ground and the company did nothing especially when the ice over froze that night. They did allow people to spend the night at work, which is ridiculous and stay at the nearest hotel. When people called out because of the ice, they decided to get a Van and drive to your home to make sure you came to work by short distance! So if your thinking of working here or getting gas or electric service, think again. And we all know about Mr. Brown formal CEO who stole money from paying customers at Cobb Emc. Procore takes up for him by saying, he didn't steal money, he just didn't give the customers Rebate checks to the deserving customers who paid on time all year long! Mr. Brown was indicted then released. The board of directors rehired Mr. Brown back on the Board and said he did nothing wrong. As a matter of fact, Cobb Emc gives out capital gains, collected electric overages and that money is used for maintenance. However, since 1976 Cobb Emc hasn't given out any monies until now, when Mr. Brown got sued. Be careful who you work for, some companies do not have your best interest as a customer or employee.



Videos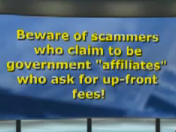 Latest Groups
Today's Mess-Up Photo