Proactive Solutions, Des Moines, Iowa Complaints & Reviews - Wont refund money

Proactive Solutions Contacts & Informations

Proactive Solutions

Wont refund money

Complaint Rating:

Contact information:
Proactive Solutions


returns to PO Box 10213 (zip 50936)




Des Moines

,

Iowa




United States


Phone:

877-864-8151


proactive.com


First of all be aware that when you order from Proactive you are now signed up for an AUTOMATIC billing and shipping program every 2 months!! Once they have your information they will continue to send out new shipments (and bill you before they are even sent)! Example: My last shipment was charged to my credit card (paid via Paypal) on 2-26-09 and I didn't receive the product until 3-16-09! I called them as soon as I noticed the charge (seen on-line before credit card stmt. was ever sent). They said it was too late to cancel the shipment and that once I received it I could just return it to them, which I did on 3-16-09. They also "Closed" my account at that time, which I hope will turn out to be a blessing in disguise. (This should stop the automatic shipping and billing program, but we will see.) Thinking ahead...I personally paid to Return the package and sent it via US Post Office with a Delivery Confirmation Receipt to track the package and to also have proof as to when they actually received the item back in their possession. They received the package back on March 18. Since then I have had nothing but excuses as to why they aren't returning my money back (via Paypal) to my credit card. Today I spoke with Paypal to see if it was in limbo there and they informed me it was not nor did they have any record of it trying to be returned ~ and that it was as simple as Proactive hitting a button to return my money to me. Paypal also suggested that since it was close to 60 days since the charge that I File a Dispute with my credit card company. I have contacted my credit card company today 4-13-09 and started the process of getting my money back. Hopefully Proactive will get the message that my money is just that and they have no right "sitting on it to make a profit"! (PS ~ My son who used the product noticed no difference in his "acne". I would highly discourage anyone from trying this product and if you still want to give it a try to go to a Kiosk at the mall and purchase there. You won't be signed up for the "automatic program" when buying it from them ~ a private company.)

Comments
United States
Health & Beauty





Comments

Sort by: Date | Rating

I am having the EXACT same problem, ProActiv some how shiped my shipment to an address I lived at 4 years ago, and wont refund my money (i paid via paypal also!) PayPal is telling me that Proactiv did the refund incorrectly and just needs to redo it, and Proactiv is telling me that PayPal has the money and wont disclose that they have it until 30 days! I have been on the phone with both companies at least 4 times today and still the finger pointing, i do beleive that the problem is on ProActiv's side as I have done business with PayPal for may years and had no problems, and this is the first and LAST time ever dealing with Proactiv! Also product sucked, it just dried out my skin, and made me look flaky, i plan on send it back for a refund, but i'm not expecting to see that refund for probably 60 days!

Proactiv is a pack of lying con arists that have a different story each and every time you call them just to get you off the phone so they can sucker their next victim. I called to cancel and the rep told me "oh we can bill you so you dont have to pay on your credit card every month". GUESS what? They charged the credit card and when I called the rep told me it should not post to my account. IT POSTED TO MY ACCOUNT. Then they did it again the next month. Now they claim since they have deleted my credit card out of the system they are unable to refund the credit card. Bogus Compass Bank is the most institution geared bank out there. They have charged me $38.00 X 4 NSF fees as a result of Proactiv and all their lying con agents on their 800 line. Then they give you a fax # to "dispute" your charges and the fax never picks up, just rings and rings. DO NOT BUY FROM PROACTIV AND NEVER OPEN A BANK ACCOUNT WITH COMPASS unless you like getting fu**$% because that is exactly what will happen. You can buy the same products at the mall for $20.00 cheaper than buying off their bogus TV commercials and not have to hassle with a pack of good for nothing liars!!!

Hmmm all interesting reasons not to deal with this company ty ladies in advance i seem to have bad luck when things can go wrong like this they usually do so i will not be dealing with them though i hope i can find a distributer for them in northern ontario.

I agree. I am also having the same problem. They claim to have refunded my money on December 22nd and as of today, February 8th, I still have not received my money. I have called them four times during the last two months and I have gotten nowhere. I also used PayPal. Today, I canceled my account with ProActiv and will no longer do business with them. They are thieves and they are not interested in customer service. Any other business would have been happy to do what they could to rectify the situation, even going so far as sending another kit, or even a check!
Don't buy this product. It's not worth the hassle.

I am having the same problem. I called ONE MONTH ago, and closed my account, and now a month later they are STILL billing me. I only wanted ONE product package. One package will last me a whole year. I'm going to my bank tomorrow to get them to change my credit card number so that ProActiv can't bill me anymore. Fkn losers have got me SO angry right now. It makes me lose all respect for their company. Just a big rip off.

Can you get a refund if you bought it at the Store in the mall if you used it like 10times?

any company that you order from charges your card when you place the order and proactiv charges your card when the item is shipped. it goes fed ex to your postal service and then brought to you by them. what company do you know that charges you only after you get the product?? come on.. when you take advantage of the offer from tv, a brochure or online it tells you plainly that you have joined the club when you accept. online you have the club conditions right there even before you enter your information. if you don't read it then that is your issue. if you don't cancel your account then yes you will continue to get shipments. if you put it on hold for six months, after those six months your shipments will resume. if you don't write it down or keep track of it then yes, you will get a surprise. people seems to think that we are responsible for thinking and planning for you, we aren't, we supply the product to keep your skin acne free. like any recurring charge and shipment, you are responsible for your account. also.. you have a 60 day money back guarantee on every shipment. that means 60 days from invoice. if you send it back 6 months later, no you won't get a refund. the same policy that all comapanies have. actually most are 30 days.

all these posts sound like children that say "it wasn't my fault, so and so made me". educate yourself, read terms and conditions before you sign on the dotted line, it's all there plain as day. i think people get so excited about the great price (which it is) that they fail to read and that is not the companies fault, that is yours and your anger should be at yourself for not being responsible and quite likely that is the case.

if you just want ONE kit, then go to the mall and pay retail for it. the advantage of being a preferred member is that you get 20 to 50 percent off the retail price. and you get recurring shipments so that your face stays clear. acne doesn't go away after a 30 day trial, it's something that you maintain.. thus, recurring shipments. READ people and you won't be complaining about being "ripped off" it's all clear and millions of people are thrilled with the results of this product and with the service. don't try to make someone else responsible for your ignorance.

Card Member Services & Proactive Planning Solutions
It's a Bait & Switch operation. I asked clearly and up front if this was a Credit Card Rate Reduction by transferring your balance to another card... The answer was an emphatic "no". They promised to lower my rate on my existing card and secure a savings of $2500.00 and have my rate lowered in 1 to 2 billing cycles. I was sold by Christine Diaz, Agent ID # 0208 at "Card Services" or "CardMember Services, the company that processes all of your Credit Card bills" as she restated when I asked again what company was calling me.

A second company, ProActive Planning Solutions" called to confirm the transaction. After I agreed to the "one-time processing fee" of $595.00 for the rate reduction service, I had to call 4 times to get a counselor on the phone after I received my "package" in the mail ( a Financial Credit Repair Kit which I didn't know I was buying) When they finally gave me an appointment time, they didnt call when they scheduled it and I had to call them again. Finally I got a "counselor" on the phone.

Ronnie Shank, the "counselor" told me that Chase was not doing any rate reductions right now but he could transfer my balance to a Citi Card with a 0% rate. I suggested I already knew I could do that and got offers regularly in the mail to do that. He said that if I wasn't willing to do that they they could do Debt Reduction Negotiation and Consolidation, but I indicated to him that would affect my Credit and he agreed it would. I was told in the Sales Process by Christine Diaz that this was not anything that would affect my credit rating. Ronnie said he could refer me back over to Customer Service and have them call me right back. They did not call. I had to call them, spoke to Gina Thompson.. chased the chain up to the Customer Service manager, Amy Verhoff, I believe, who told me I was unwilling to take their counseling advise and therefore was not eligible for a refund. She played back the audio recording which they do not discuss how they lower your rate, but that it would simply be done in 1-2 billing cycles. She indicated that because I was not willing to take their counseling service I was not eligible for a refund. I asked for her boss' name and she indicated she did not have one.. so when I asked if she was the owner she said she was not but that she was hired by the owner to handle all customer service claims for him. I asked who the owner was and she said she did not know. I indicated that she just referred to her boss as "him" but noted it was interesting that she didn't know his name. She said I could find his name on their website which is conveniently "Under Construction", by the way.
Contacted Visa and disputed the charge and the company, Pro Active Planning Solutions and they refunded my charge once I told him about the sham.

If you are an employee of this company, you really need to question your ethics and morals... This is not a good, reputable company. Surely you can find another job that lets you sleep better at night and keep a clear conscience. Similar to your company's tag line of "All you have to lose is a High Interest rate" ... All you have to lose is a bad job!

http://www.elhconsulting.com/subdomains/proactive/

They charge me from $19.99-33.88 every month form my credit card. I called them to close my account each time when i notice the payment, they said"OK, you account will be colsed and you will recieve email confirmation', then i got emails. But nothing changes, they are just cheating and keeping stealing your money! Never do business with this kind of company!! Tell any people you may know to stay far away from the people working for this company. They all are desearved to go to the hell !!! Fuck them all!!!

This is the worst service i have ever received. First of all i order the product online Feb 2 with overnight shipping. It is now March 6 and i still have not received the package. I have been treated like shit through their customer service. I WILL NEVER ORDER FROM THEM AGAIN. Literally every time i have talked to one of their reps every single one has told me different things. They have charged me for two shipments of proactiv that i have never recieved. I am about to close my checking account and open up a new one so these snakes can not continue to rob me. If you are thinking from ordering from this company dont several other companies make a product that gives you the same results. So i will have my 60 dollars returned to me in the next 4-6 weeks even thought it takes 20 mins for it to go through the system. This company is a joke and they tell their reps to lie to the customer to keep them happy. Proactive FUCK YOU

i agree 100% i ordered proactiv probaly 2 months ago i got it.. and then 2 months later when my dad checked his bank account online he see's 45 dollars missing. Proactiv is the shittiest treatment i ever tried and they are fucking money stealers!! who fucking asked them to send me a package without asking!!! fuck!!! now my dad needed to pay the house bill and now he's in minus!! fucking proactiv i'm switching back to clearasil no matter fucking what!!!

Twinklez, I think your retarded. It clearly states in the T&C that you WILL get billed after 2 months if you don't cancel the service. I'm sorry, but if you don't read this kind of stuff, then you'll pay for it.

ordered and paid the 30$. 2 weeks later, no product. hmm. few more days later i notice another 30$ debited(wtf). i blocked proactive from being able to deduct more at this point. 60$ and nothing. 5 weeks after the original order the small toy sized package arrived. wheee at last. reading up the ingredients i noticed all 3 steps were basically benzoyl peroxide of various %. nothing revolutionary.

anyway, few more weeks later another proactiv package arrived (mind you they can no longe take funds out since weeks). i figured they were making even for the 60$ they took and 5 week delivery time. how naive to think that.

a month ago, a bill came for 99$. i lolled! since then they have been sending me that bill every 2 weeks. not paying it, so lets see what they do - nothing, but im curious how annoying they will get. stay tuned. so basically they want 160$ for month of supplies if we go by their application guidelines. oloollol. sorry.

moral of the story? make sure u have a way to deny them debits on the funding source you use, else they will rob yoy

neve buy proactive they are all ashole and siting there to trap someone...fuked u all proactive

Same thing here.. I have canceled at least 5 times and even called back to verify the cancellation and a couple months alter they charge/ship again.. My bank even called them as part of a fraud resolution on the disputed charge and they LIED TO THE BANK and said I never canceled and am still an active member!!! What BS this is after canceling multiple times with multiple confirmation calls!! PROACTIV is a POS company to deal with. A true world class slum shop!



Videos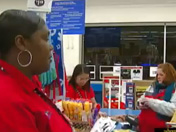 Latest Groups
Today's Mess-Up Photo